Sew Reporter – 2nd of May

Happy Sunday sewists! It's the beginning of a new month so yesterday we published our Sewing Pattern Round-Up of April. So many good ones were released these past few weeks, are you making any of them? We hope you'll find some time to sew today, and in the meantime keep scrolling to get your weekly sewspiration fix…
---

As it turns out, horizontal stripes and the Sydni Shirtdress pattern by Sew To Grow are a perfect match for each other. We love love love this look by Brittany over at Brittany J. Jones.
Oh my… Those sleeves! Ruby at Ruby Rose Sews was part of the pattern testing process for Anna Allen Clothing's latest design; the Anthea Blouse. Pretty sure we can all agree that this pattern is a winner right?
Rumana from TheLittle Pomegranate reviewed the Zero Waste Gathered Dress By Birgitta Helmersson. We loved following the 'making off' this dress on Instagram and it's great to see the beautiful end result!
Gillian at Crafting A Rainbow has been busy sewing a blue-themed mini capsule wardrobe. Check out her blog to read more about the skirt and the pretty tops.
We've never seen a Papercut Patterns Stacker Jacket we didn't like, and this amazing corduroy version by Fiona at Diary Of A Chainstitcher is certainly no exception!
This pretty blouse is one of the latest designs from McCall's featuring a very on-trend oversized collar. For more photos and Manju's pattern review head over to the SewManju blog.
After reading how excited Kathy aka SewDainty is about her *very pretty* Sew Liberated Hinterland dress we feel like we need to sew one up ASAP!
This beautiful Orchidée blouse from Deer and Doe is beautifully stitched by Emily aka Self Assembly Required. The details of this pattern are so dreamy, and it looks amazing on Emily!
We spotted Stephanie from @SewWithStephanie over on the Helen's Closet blog with a tutorial on how to add a ruffled shoulder cap and a swishy waistline peplum to the Helen's Closet Jackson Tee.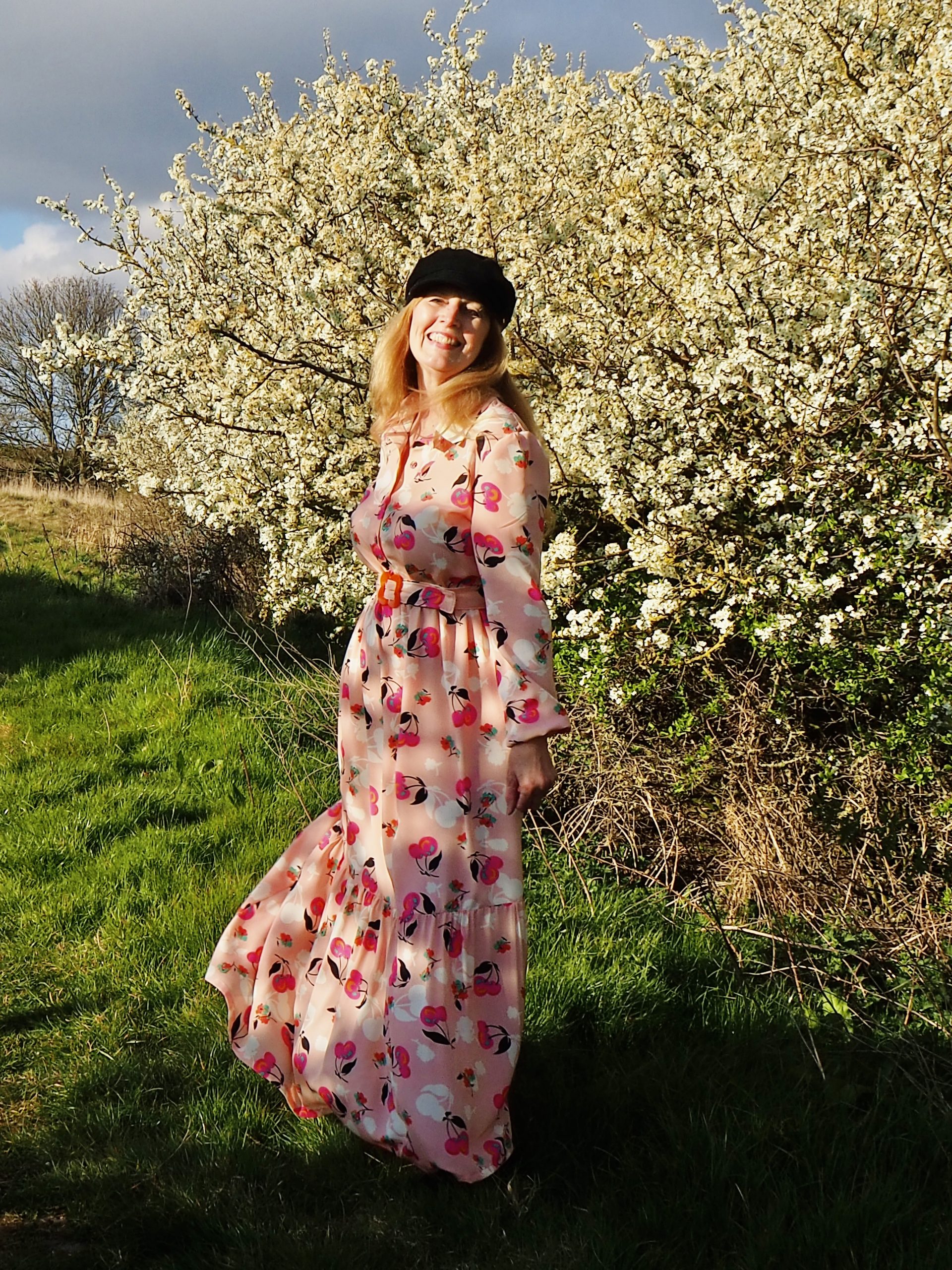 This dress is deliciously amazing! It's a Tilly and the Buttons Lyra Shirtdress and it's stitched by Jen @jenlegg_teescreatives. Read Jen's pattern review here.
This might just be the prettiest spring blouse we ever did see.. Ruth @nightingaleanddolittle made the Aisling Blouse by Jennifer Lauren Handmade and she posted her sewing experience on our site.
---

Next to some fabulous new indie patterns we have now added the complete new collection of Simplicity patterns and McCall's patterns!
Do you already have a specific design in mind? Or do you need some help finding the perfect pattern for your fabric? You can search all the patterns in our database using our sewing-specific search tool.

---

April has been a bumper month on the pattern releases front! Kate has picked some of her favourites to chat over with you in a YouTube video – be warned, you might want to sew all of these.. You can also find all the new releases on the blog, so you can peruse your favourites and pick something fab to add to your handmade wardrobe.
---
The theme of the Sewing Bee's third episode was gent's classics. The challenges included making a baker boy cap, a woman's outfit from men's jackets and a made-to-measure utility jacket. As always, we've tried to find the exact patterns used, but where we haven't been able to we have plenty of pattern suggestions on the blog so that you can recreate the looks at home for your handmade wardrobe. Kate also talks through her favourite pattern options from the episode on YouTube in our special mid-week Sewing Bee vlog.
---

Sew Together For Summer is back! It's organised by Sarah @sewsarahsmith, Monika @rocco.sienna, and Suzy @sewing_in_spain, and this years' theme is "the sundress". You can read all about it in this blog post from Sarah, and you might even find a not-to-be-missed discount code from us in there too 😉
---

Did you also love all the utility jackets on the Sewing Bee this week? We haven't stopped thinking about making the
Friday Pattern Company Ilford Jacket
since! The Ilford Jacket is a versatile style and an unisex pattern. It can be customised a million different ways and really is a "choose your own adventure" type of pattern that incorporates your design sense into the project. You can definitely see this in the above photos. From rayon to flannel, we love them all.
Check out the pattern and the pattern reviews here
.
---
Nerrisa @nerrisapratt made a midi version of McCall's 8104 and she looks like a total babe! If you're in need of some stylish inspo (we want Nerrisa's complete wardrobe to be honest…) then we recommend heading over to her Instagram account. It's not only filled with amazing outfits, she's an all-round super crafter too!
---

NEW designer to the Fold Line shop: Étoffe Malicieuse. Their goal is to make the sewing of lingerie accessible to everyone. The patterns are available in PDF format and come with ultra-detailed instructions and method sheets: sewing lingerie becomes easy and fun! We currently have 5 beautiful designs in our shop, 2 of which are period panties (we've always wanted to try these!).
Browse the patterns here
.
---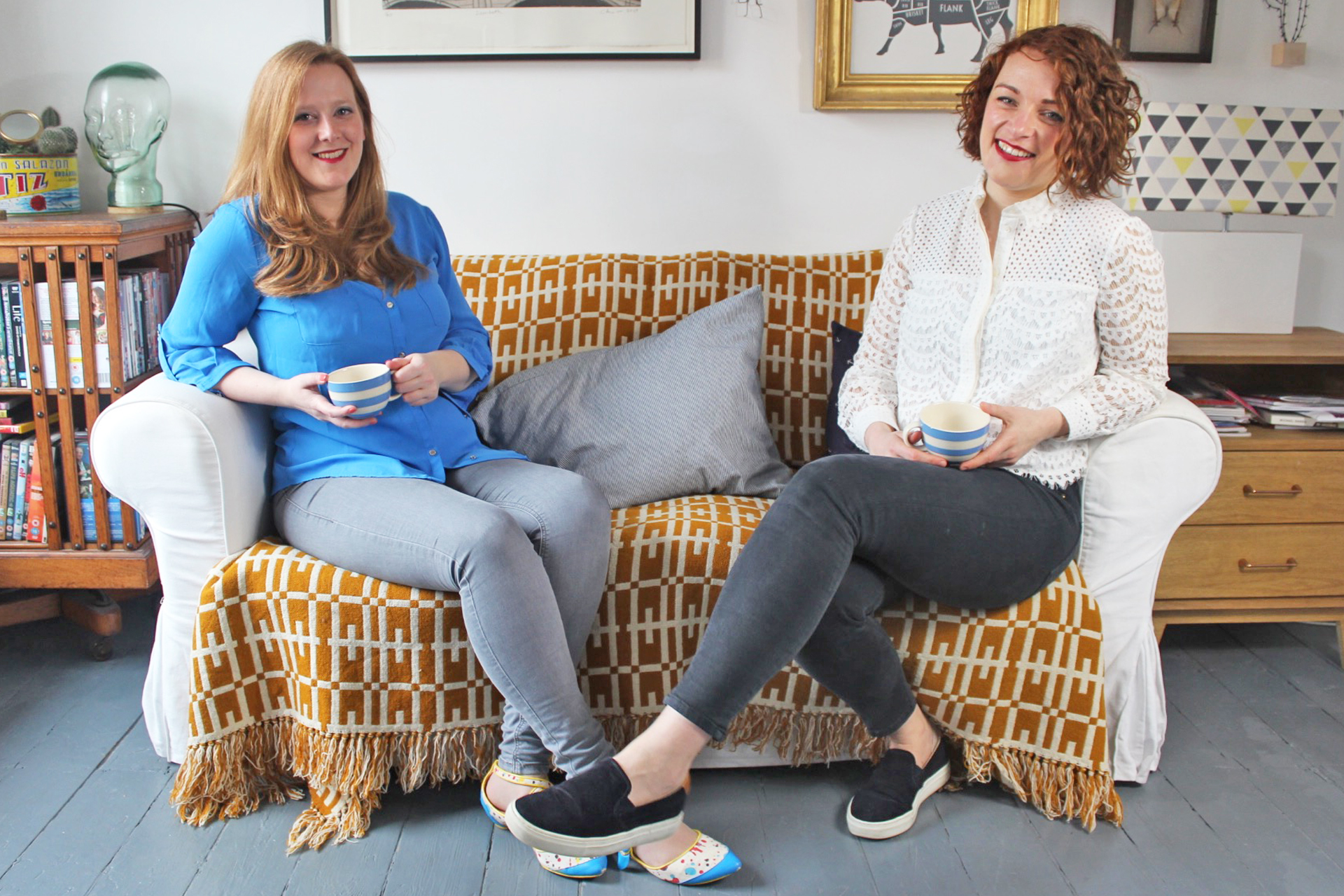 Come and join our sewing Facebook group where we are chatting about sewing plans, new patterns and helping each other out with projects.
---