Sew Reporter – 18 October

Hello team, welcome to another Sew Reporter! You may have noticed that we changed things up a little bit, but we're still sharing the things that you should read, watch, and listen to in the world of sewing. We hope you like it! Enjoy the rest of your weekend – fingers crossed that it will involve lots of undisturbed sewing time and other crafty fun 🙂

Susan, who blogs as Susan Young Sewing, was inspired by a lovely shirt dress from Prada and she used McCall's 7470 to re-create the look. We are totally obsessed with the result, she nailed it!
The wonderful Sylvia at The Ravel Out blogged about her Tilly and the Buttons Eden Rain Coat and said that it's her proudest make to date. We can see why, it's bloody amazing!
We are here for this wonderful stripe and spots combo! Mary at Sablecraft made the Rowan Curve Bodysuit by Megan Nielsen and it's a winner.
Ruby at Ruby Rose Sews talks about sewing with hemp fabric on her blog, and how she made this lovely self-drafted skirt.
Kate at Kate Eva combined some beautiful Rifle Paper Co. rayon and the True Bias Shelby dress to make this dreamy number. To make it even more gorgeous, she also added 23 self covered buttons!
Okay, can we all just take a moment to appreciate this glorious plaid button front jumpsuit by Robyn at Styles In Seams? She used McCall's 8101 and it's perfection…
We love how Sarah aka Sew Sarah Smith has been focussing on tweaking her Sew Over It Whitley Top to get the perfect fit. Well, the result definitely is perfect!
Imagine looking as good as Meg from Cookin' & Craftin' when going for a hike… We now added a pair of Sew House Seven Free Range Slacks to our wish list so we can look just as fashionable on our next hiking adventure.
Hannah at @yorkiemouse made her first coat and it's a stunner! Just look at the perrrfect pockets on her Deer and Doe Opium Coat.
This lovely colour blocked Tilly and the Buttons Lotta dress is made by Ruth @nightingaleanddolittle. Can you believe she made this out of a duvet cover she found at a charity shop?!
---

This week we have added lots of gorgeous Simplicity patterns to the shop, you can find them here. And below you can find a few of our favourite new designs from Indie designers. The Hannah Culottes by Pattern Union made it straight onto our wishlist!
Do you have a specific design in mind? Or do you need some help finding the perfect pattern for your fabric? You can search all the patterns in our database using our sewing-specific search tool.
---
Whoop whoop! We're back with another instalment of Find My Pattern! Those new to this feature, the premise is that you send in images of ready to wear garments you need in your life, and Kate puts on her best detective hat and hunts down a pattern for you.
Emily from Self Assembly Required is sharing the last of her summer makes. We loved watching this extra long video which is filled with lots of lovely and inspirational garments.
---

---

The Tilly and the Buttons Indigo top and dress has been popular in the sewing community since day one. As we all know, it's cute, comfy and effortlessly stylish. But it's also incredibly versatile! This top and dress can be made in a wide range of woven fabrics and it includes more design options then we can count. This week @seams_that_way (top left) reviewed the pattern on our site and it reminded us of how perfect this dress is for this time of year! We love these autumnal versions below.
---

If you love unique clothes that are inspired by the wonderful designs of the 1920's through to the 1960's you are in for a treat! We have recently added Now And Then patterns to the shop and Andree designs the most fabulous vintage inspired garments.
---

Come and join our sewing Facebook group where we are chatting about sewing plans, new patterns and helping each other out with projects.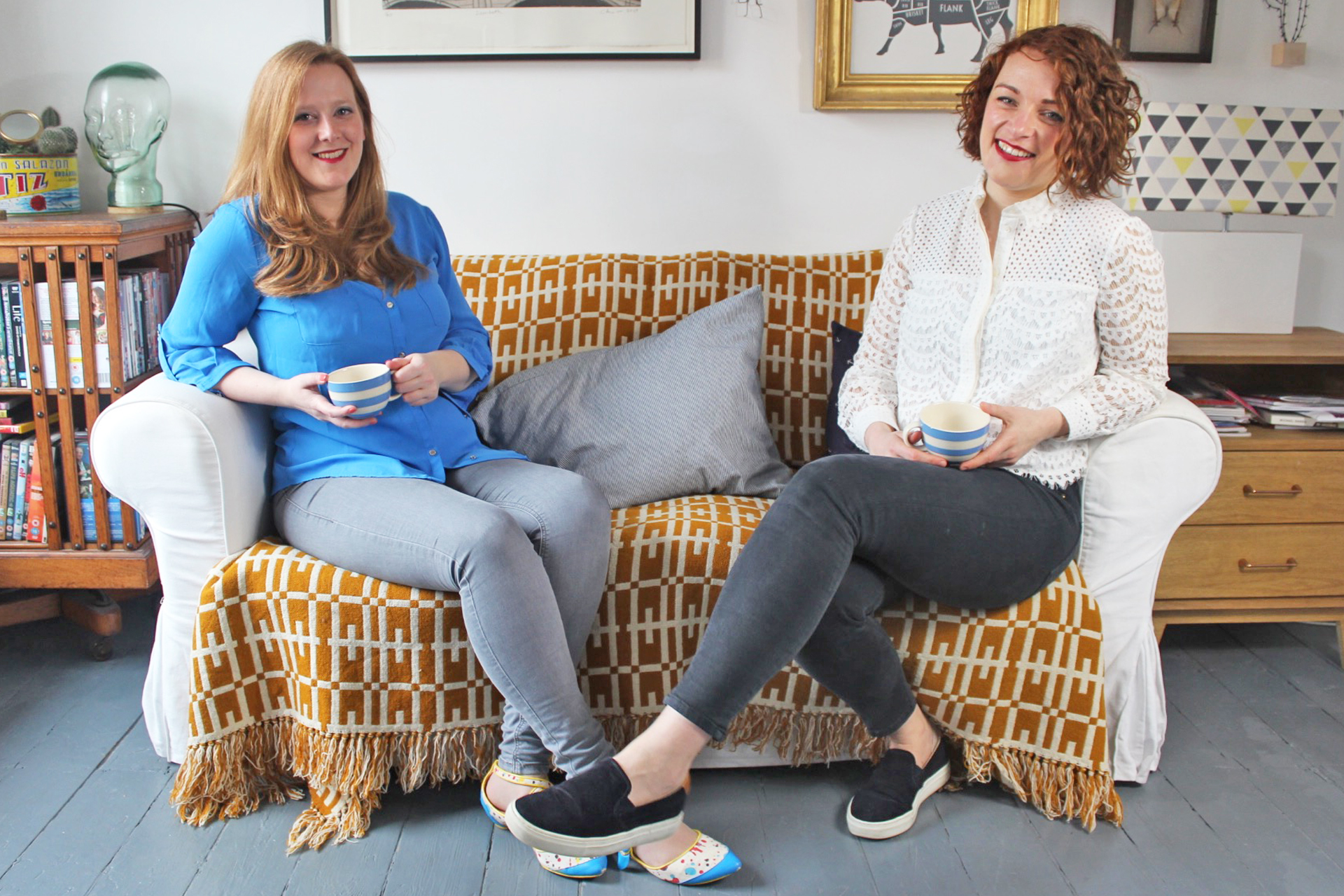 ---