Sew Reporter – 13 December

Hi there! We hope you're ready to sit down (or lay down?) with a cuppa because today's Sew Reporter is filled to the brim with some absolutely-from-out-of-this-world-amazing-inspiration and lots of great things to watch, read and listen too. Enjoy browsing/ listening/ watching and have a great Sunday!
---

Wowzah! Megan Nielsen designed and stitched this stunner of a dress for an award gala. It's absolutely stunning and it suits her so well. Check out her blog to read more about how this dress came about, it's such a lovely story.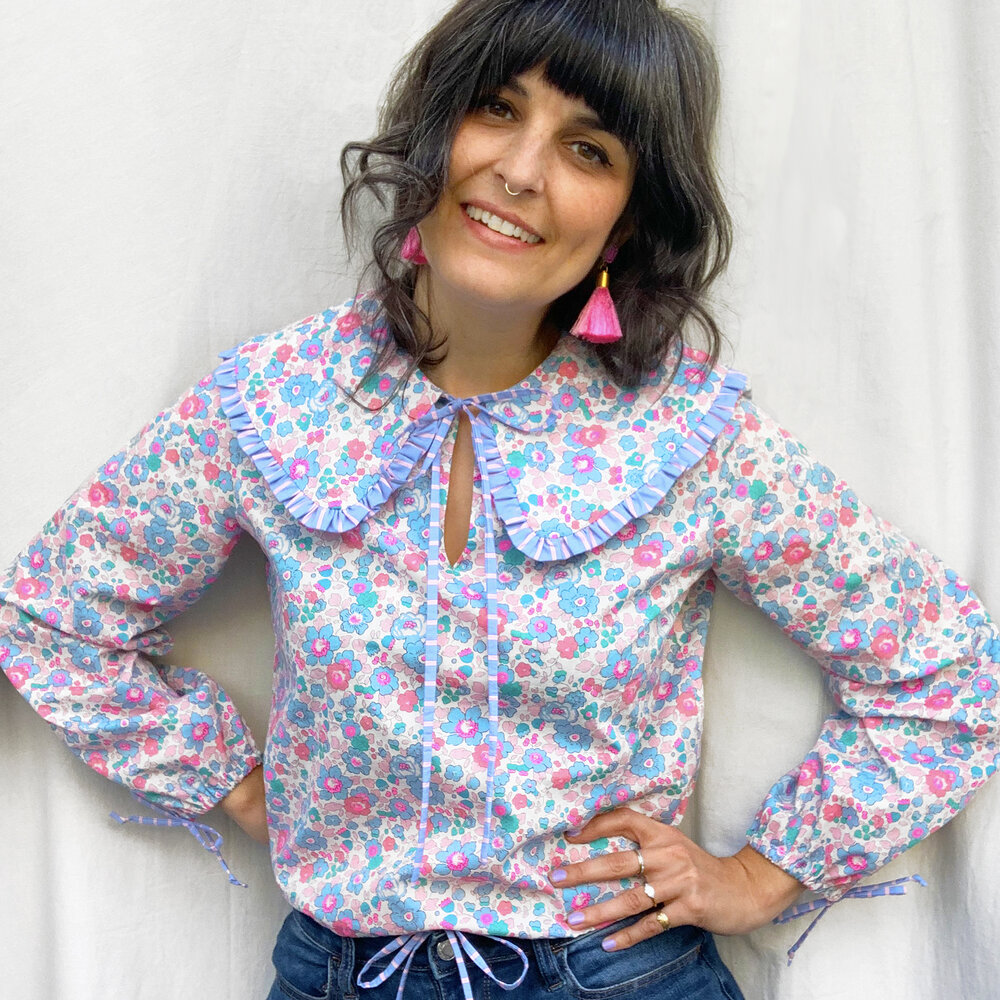 Yes to these pretty colours. Yes to the floral Liberty print. Yes to the oversized frilly collar. Yes to the fabric combo. Martha at the Buried Diamond made vintage Simplicity 8148 and nailed it.
These trousers are EVERYTHING! The super talented Mimi G at Mimi G Style made her trousers using Simplicity 8426 and she paired them with the turtle neck from Simplicity 9014.
All the heart eyes for this bright and cheery Christmas version of the Closet Core Patterns Kalle shirt. It's stitched to perfection by Vicky at Sewstainability.
The very clever Kate from Time To Sew refashioned an unloved dress into a Fibre Mood Holly top. We could not love the result more.
Excuse us while we pick up our jaws from the floor… Katie at Katie Makes A Dress used 5 meters of daisy tulle and around 8 meters of plain black bridal tulle to create this dress. We're overwhelmed by the prettiness!
We're big fans of colour blocking, so when we saw this Patti Pocket Skirt – culotte hack – by Amy of Amy Nichole Studio herself, we fell head over heels in love.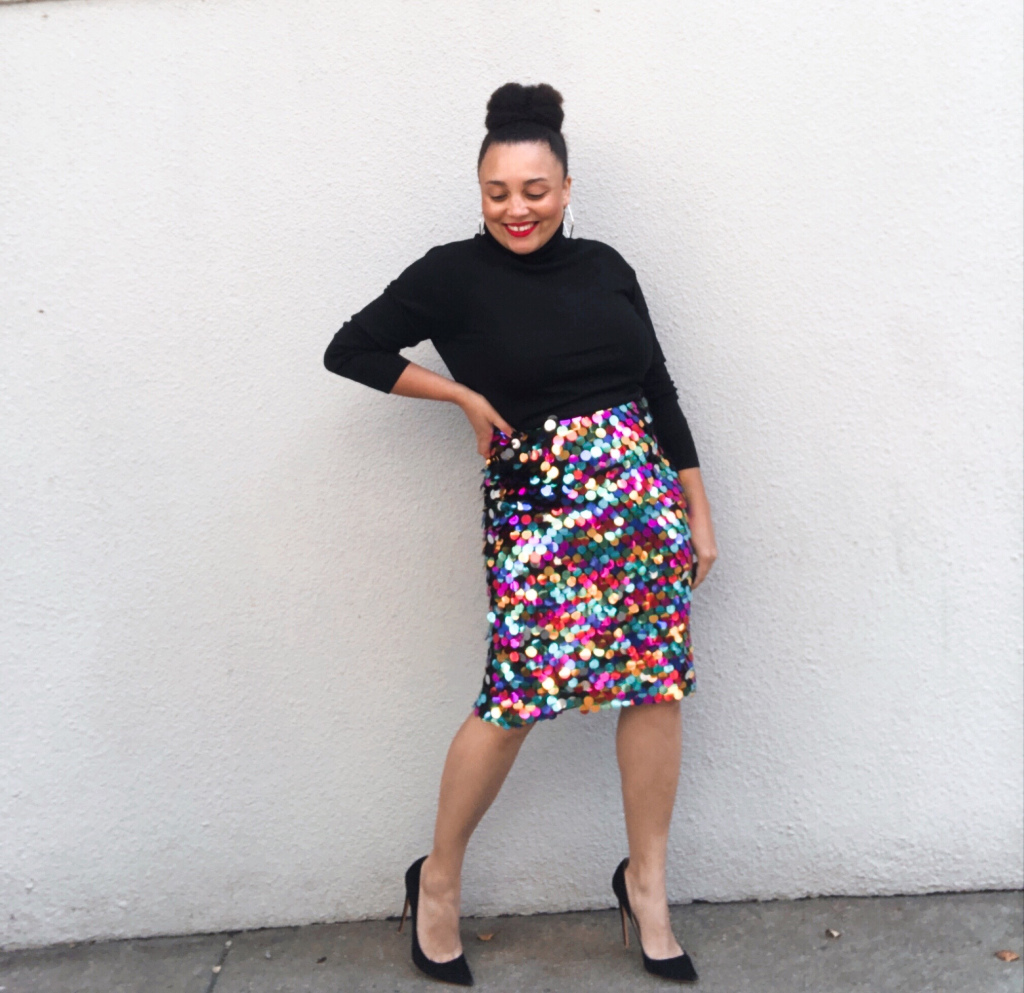 Raven at Raven Maureen wanted to make something with some extra razzle dazzle and she sure did succeed by sewing a McCall's 7983 skirt. Head over to her blog for a tutorial on how to sew with this tricky (but fabulous) material.
This gorgeous dress confirms it, we need to make ourselves an I AM Patterns Irma shirt dress. Beck from I Sew, Therefore I Am looks really gorgeous in it!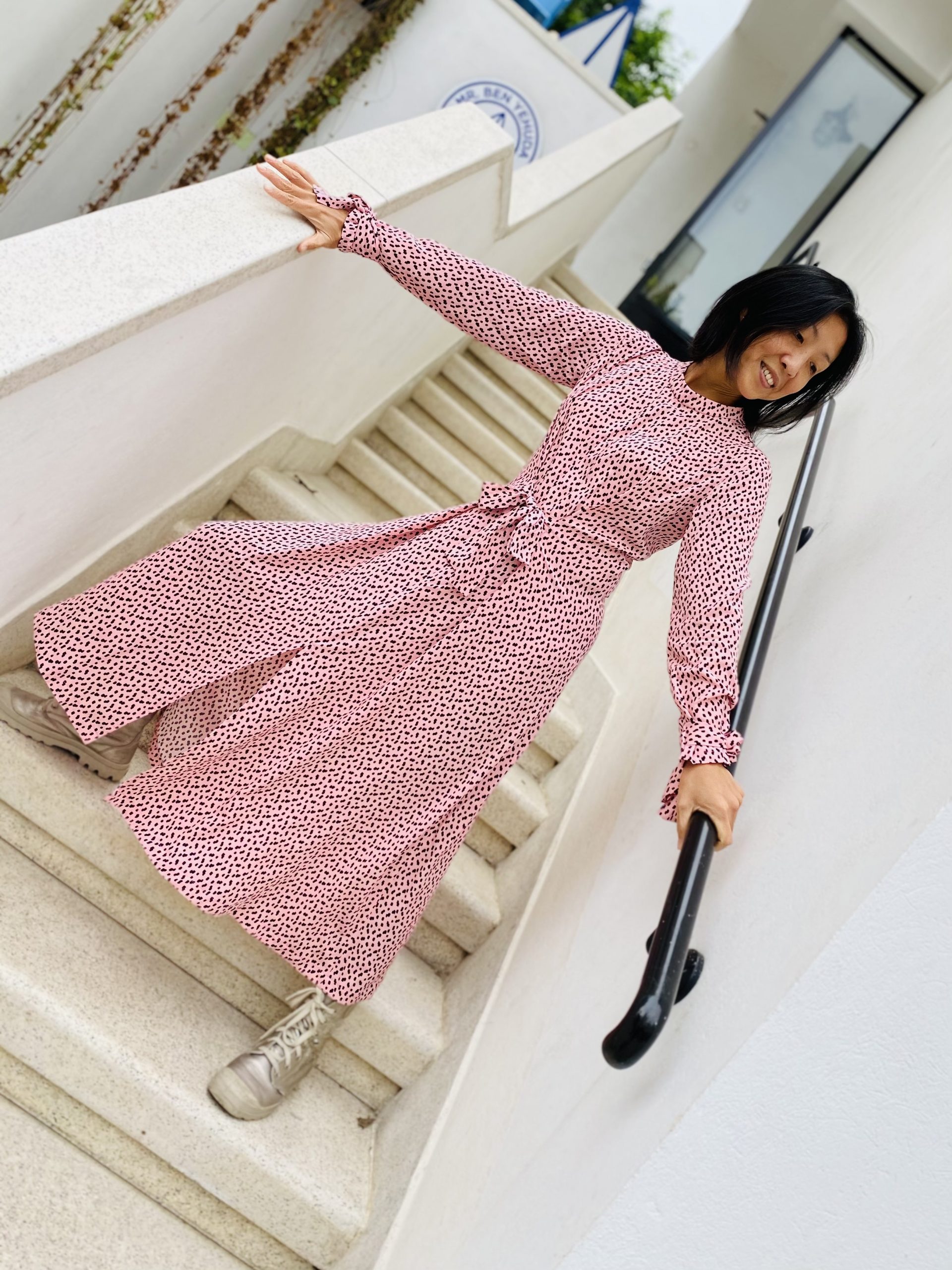 Geri @geri_in_stitches made the Solina Dress from the Breaking the Pattern book by Named Patterns and it is beautiful. Read the full review on our site and see Geri's other photos too.
This classic yellow Tilly and the Buttons Eden Raincoat is totally adorable! It's stitched by Abi @stitch_and_spool and you can read more about it here.
---

This weeks new pattern releases could not be more appropriate for this time of year. Sew a coat, a windbreaker, pyjamas, or make Christmas presents and sew a beanie, an apron, or a kids coat.
Do you already have a specific design in mind? Or do you need some help finding the perfect pattern for your fabric? You can search all the patterns in our database using our sewing-specific search tool.
---

It's time for the last Sewing Pattern Round Up of 2020! See what's new in the world of Indie Sewing Patterns and get inspired by Kate's favourites.
Adele from Button & Pip sewed the CUTEST matching set of Christmas pyjamas for her and her whole family!
---

---

After reading 13 different pattern reviews, and seeing many fabulous versions of the Friday Pattern Company Adrienne Blouse it's pretty clear that this top looks amazing in a super wide range of fabrics. Wouldn't this pattern be great to make in time for Christmas! It's the perfect combination of comfy and chic – and of course it's a nice top to wear all year round, not just Christmas…
---
This is the most wonderful Christmassy Friday Pattern Company Wilder Gown we ever did see! If you are into fabulous prints then we highly recommend checking out Megan at @dinigooseandbird on Instagram. Her feed is an absolute JOY to scroll though – just don't blame us if you find yourself still scrolling an hour from now.
---

If you want to sew clothes that are classic, practical, and great for everyday wear, then have a look at DG Patterns. Daniela has been with us for a while now and she is such a great designer. She has a great eye for wardrobe staples and we would love to make her whole pattern range (if only we had the time!). Check out the DG pattern collection in the shop!
---

Come and join our sewing Facebook group where we are chatting about sewing plans, new patterns and helping each other out with projects.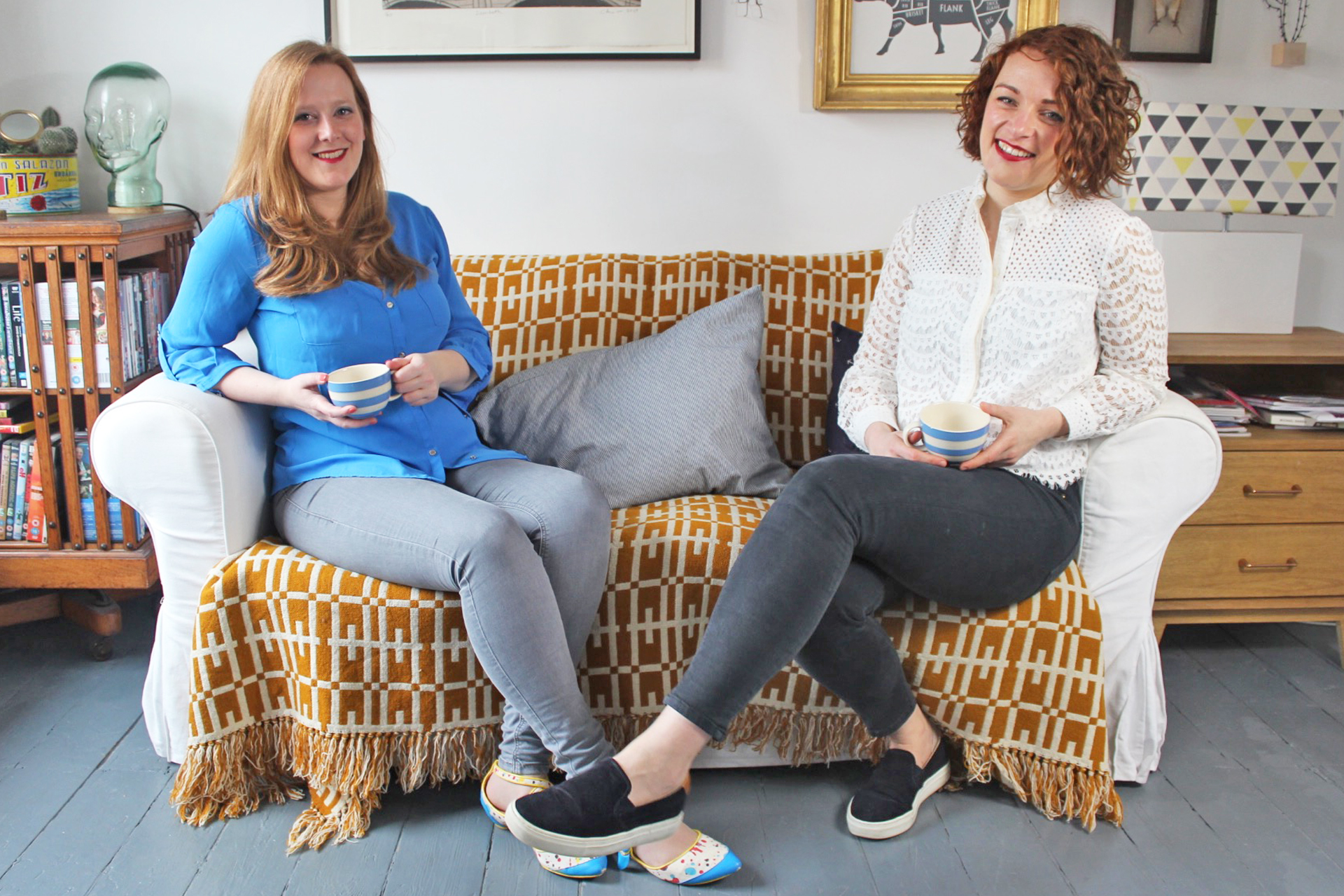 ---