Sew reporter – 16 August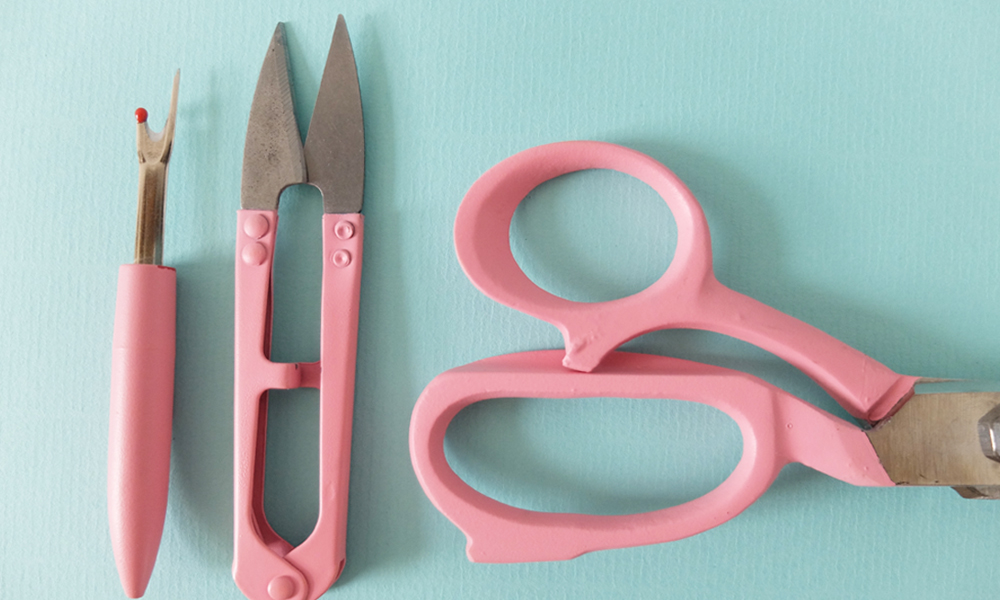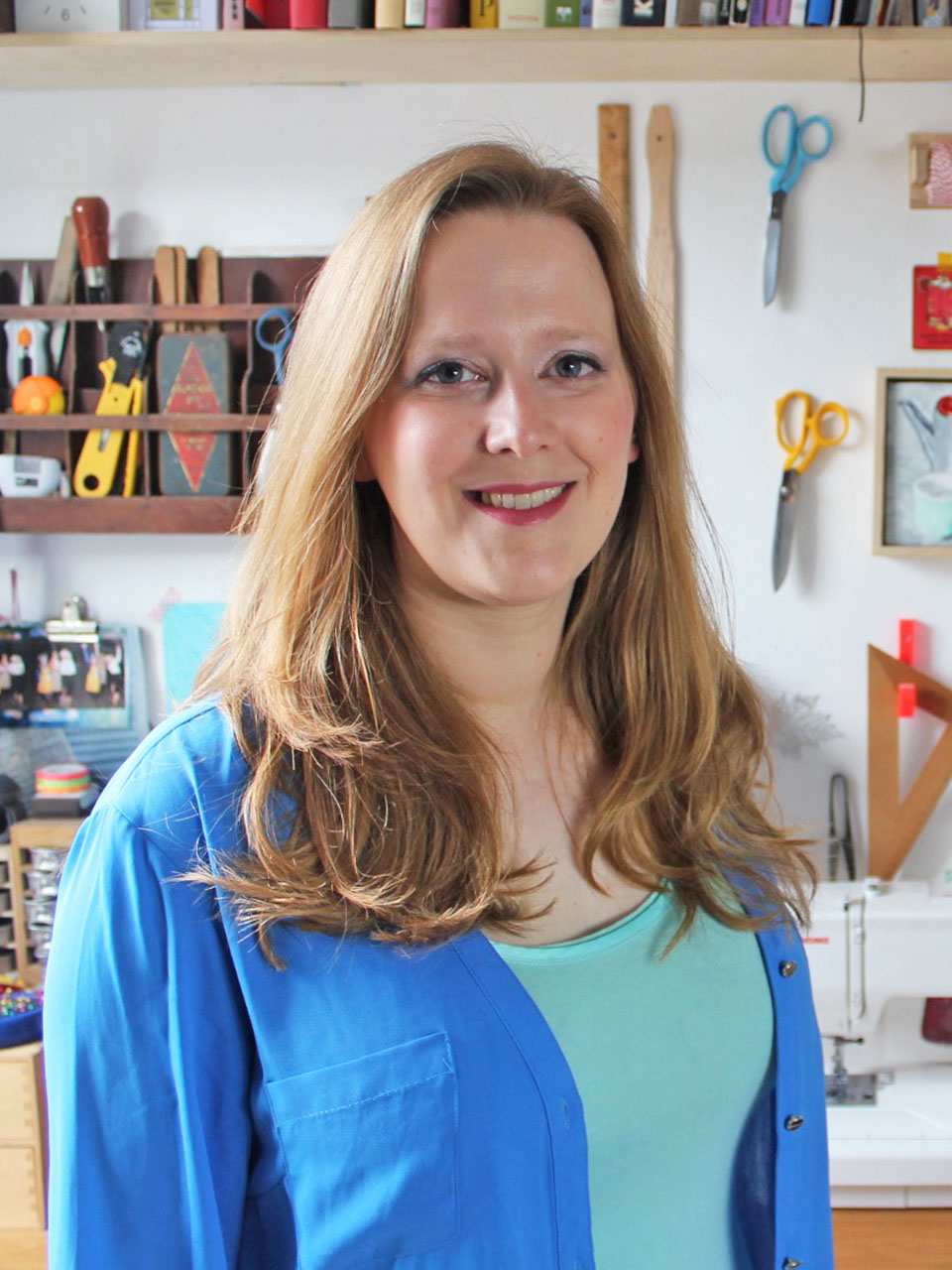 Hello all, we hope you all had a great week! Who's getting ready to sew today? Need some sewing inspo? In today's Sew Reporter you will find; smashing sewing inspiration, the latest dressmaking patterns, and things that you should see and listen too.
We also have a new video series on YouTube this week! It's a special Killing Eve – Find My Pattern video, in which we hunt out some of the fabulous outfits that feature in the series! Go go go check it out!
---
Montoya aka Montoya Mayo loves the look of jumpsuits, but the functionality of a jumpsuit does not fit in with her personal comfort or lifestyle. So she created this incredible faux yellow jumpsuit. She looks absolutely stunning!
Ruby at Ruby Rose Sews could not have picked a more perfect fabric for her Alice & Co Adele Apron Dress, it looks SO GOOD!
We are beyond impressed with the intricate work Atia at The Bright Blooms put into this dress. She used the Blyth dress by McCall's as a starting point, and added hundreds of scallops to the hems. Swoon!
This stripey number by Megan Nielsen is a stripey dress dream! She used her own Olive dress pattern, which perfectly lends itself for fussy stripe placement and pattern matching.
Katie from What Katie Sews wrote a tutorial on how to create this colour blocked Claudia dress by Tessuti Patterns. We totally want to give this a go!
The always looking fabulous Mimi G from Mimi G Style made the Sia dress by Marscha Style. Nailed it!
Who doesn't need a pink boiler suit in their life? This is the Blanca Flight Suit by Closet Core Patterns, beautifully stitched by Samantha from Purple Sewing Cloud.
Vicky at Sewstainability blogged about her beautiful Tessuti Fabrics Lisa Dress she made earlier this year.
This adorable pink floral By Hand London Hannah Dress is made by Kathy at Sew Dainty. It is incredibly well made with lots of pretty little details, check out her blog for some amazing close up photos!
We are loving this floral Closet Core Patterns Kalle shirt so much! Lucie @love_lucie is telling you all about her sewing adventures here.
Ruth @ruth_therese reviewed the Adrianna Dress by Friday Pattern Company and I'm sure we can all agree that this dress is perfection!
---

Here are the latest new sewing pattern releases from independent designers in the sewing community. We are passionate about championing indie designers in the sewing community and we are always looking for new sewing pattern designers we can feature. With over 200 designers from around the world creating patterns for us to sew with, there is a lot of choice. If you need some help finding your next sewing project search for more ideas using our sewing-specific search tool.
---

We love nothing more that sitting down at the end of the day and watching sewing blogs, it's always fun to see what patterns other makers have been sewing up or what they've bought in their fabric hauls! Each week we share sewing videos from the sewing community where you can pick up tips, sewing advice and catch up on the latest high street and fashion trends. You'll also be able to see what other makers in the community have been up to.
It's us! NEW series: Find That Pattern – Killing Eve

Marcy at Oonaballoona: FABRIC HAUL: 3 Black Owned Shops!
Nikki & Rachel at The Stitch Sisters: Coffee & Catch Up | Sewing & More…August 2020
Kealy at Voice Of A Creative: Fabric Haul July 2020, Sewing Plans and Catch Up
Victoria Lucille Anne: Beach Sewing Makes Haul 2020 | Result of My Beach Sewing Plans our Summer Vacation
Karina at Lifting Pins & Needles: 2 COMFY classic shorts. YOGA waistband & pockets surprise! Jakarta Shorts (Sinclair Patterns)
Lindsey at Inside the Hem: 1 Puddle Lane | First Impression Sewing Pattern Review
Lisa at And Sew On: New Apartment and Sewing Space in Spain
---


There is nothing better than listening to people talking about their favourite hobby while we sew. Grab yourself a cup of tea, get the sewing machine warmed up and sit down to listen to the conversations of sewing bloggers, indie designers and other makers on topics from how to design a new sewing pattern to sorting out your fabric stash. Here we have curated a list of sewing podcasts hot off the press this week. Have a listen this weekend for your weekly dose of making inspiration.
Love To Sew with Helen and Caroline: EPISODE 157: PINS AND NEEDLES
un:CUT with Alice, Atia and Juliet: 5. Striving for Perfection | un:CUT – the makers' podcast
Sewing For The Weekend with Beth and Nina: Throwback Thursday
Dressed: The history of fashion with April and Cassidy: Fashion History Now #15: Indian Market 2020's Virtual Fashion Show
---


Each week we also share all the new fabrics, haberdashery and kits from independent sewing businesses that we work with. You'll find the latest fabric collections to hit the shelves, new haberdashery sales, offers and other exciting launches. Take a look at all the products that small businesses have curated from your perusal this week.
Cotton poplin is perfect for dressmaking and when we spotted these new beauties at Fabrics Galore, we thought they would be great for beginners who are new to sewing clothes. Which one is you fave?
Sew Me Sunshine is now stocking Atelier Jupe fabrics and all of the prints are 100% drool worthy… Just have a look at this large flower print, it's divine!
As True Bias Ogden Cami fans, we can totally appreciate the new sewing kit from Cloth Spot! It contains everything you'll need to create your version of the Ogden Cami, in a cool, draping viscose fabric.
We spotted this GORGEOUS dark monotone floral design at The Draper's Daughter. It's called Trailing Lotus and it's part of the Lady McElroy Collection of digital prints.
Whether you're supporting slow fashion, or you just want the enjoy the process of making your own clothes, sewing slowly often does it… Go check out the sloth labels from Pink Coat Club they're the bomb!
One can never have too many florals! We love these pretty medium weight cottons from Cloth & Candy.
Ohhh we spotted lots of new Art Gallery prints over at Lamazi Fabrics and this one is one of our favourites. The colours are just amazing together and the print is so unusual!
A simple top – but make it sparkly! McCall's 8112 from Sew Direct includes lots of options to make it your own. From a sparkly t-shirt to a cosy long sleeved top with cuffs.
---


We keep a handy list of sewing events, exhibitions and meet ups happening in the sewing community all over the world on our sewing social calendar here.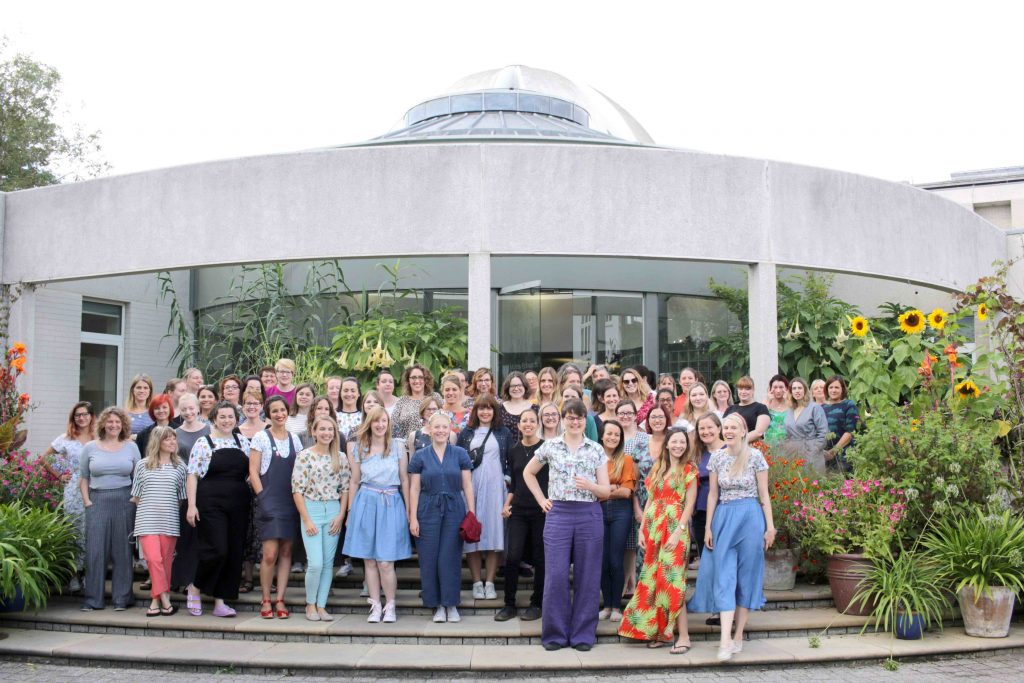 ---


Come and join our sewing Facebook group where we are chatting about sewing plans, new patterns and helping each other out with projects.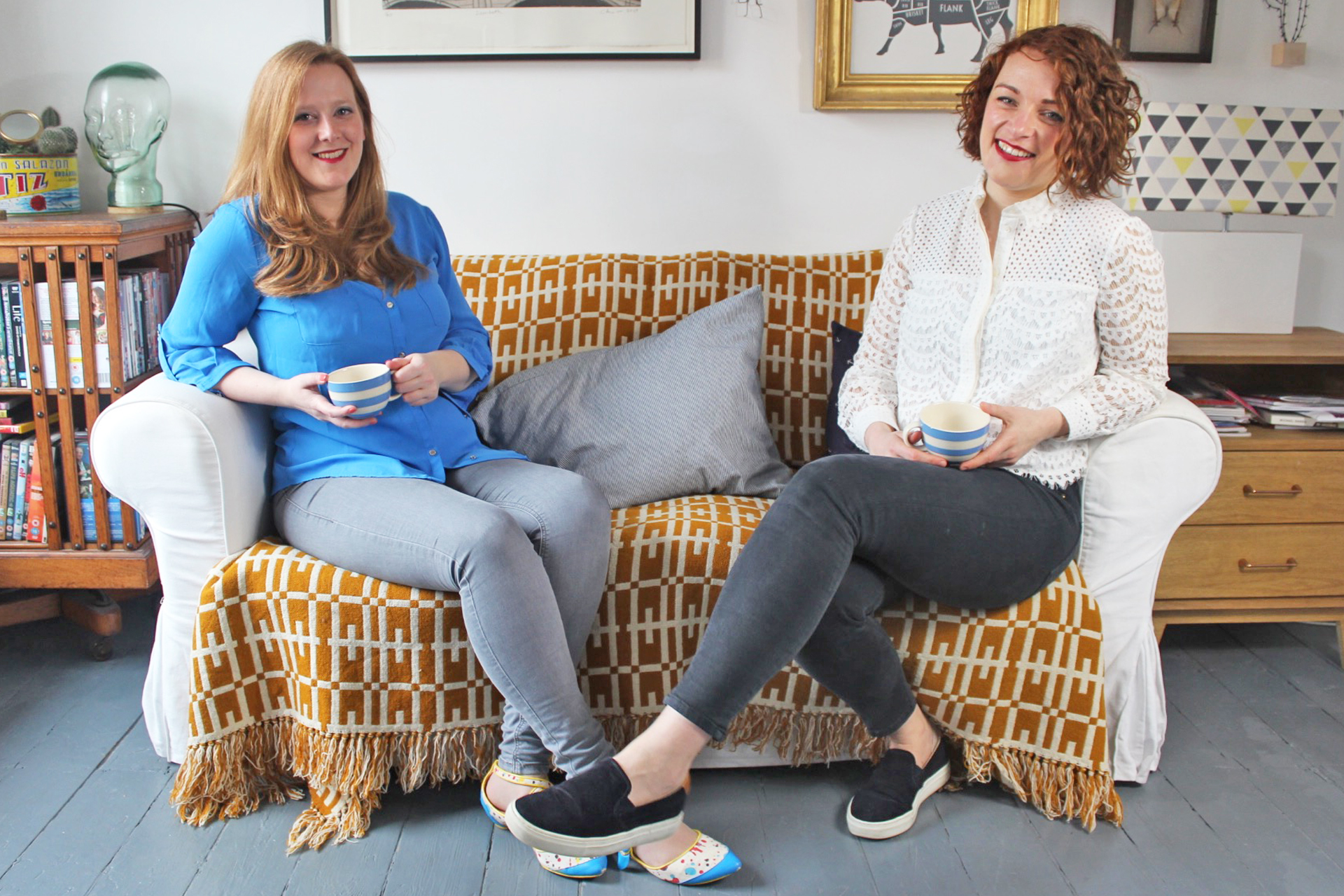 ---