Sew Reporter – 19th July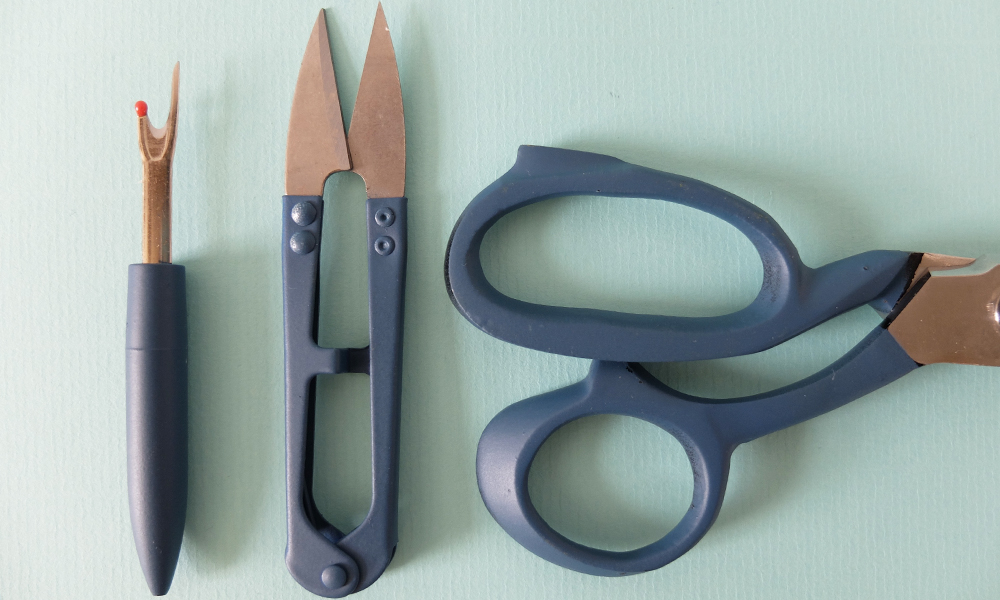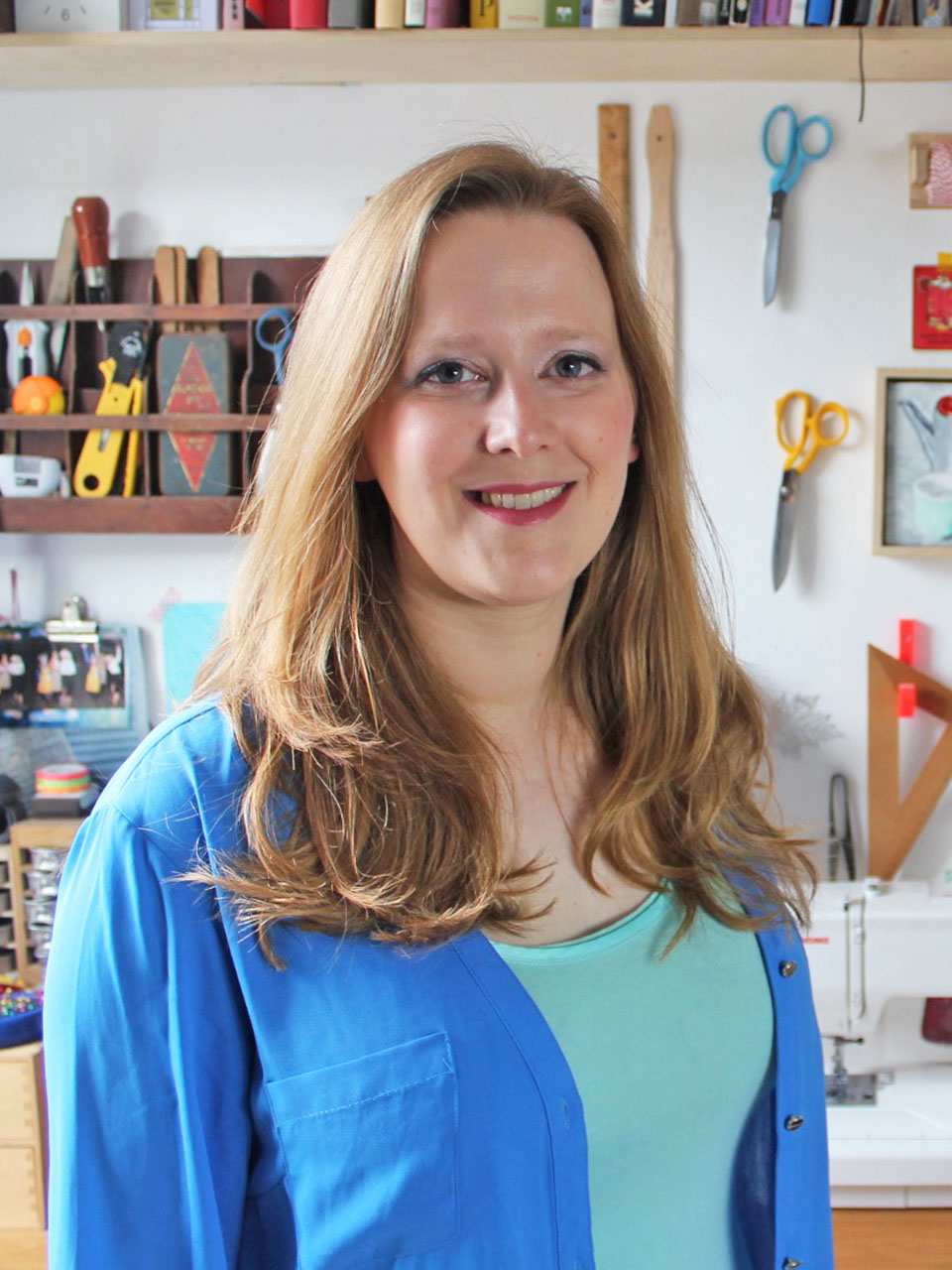 It's the weekend and time to grab a cup of tea and sit back to swoon over all the wonderful makes in the sewing community from the last week. Also have a look at new podcast releases, vlogs, the latest sewing patterns from indie designers and new fabrics from your favourite independent businesses.
If you are looking to catch up on what we've been enjoying in the sewing community over the last month, then join Kate for the latest edition of the Sew Down on YouTube.
---


With many of us looking to take a staycation this year, Manju whipped up a fantastic new raincoat using Simplicity 9052 to take with her on a trip to the North East coast of the UK. Anyone else who has taken a holiday here will know waterproofs at any time of the year are an essential!
Hot off the press, Samantha from Purple Sewing Cloud makes the latest release from Helen's Closet, the Gilbert top with no adjustments! High Five!
Emily of Self Assembly Required has made the Tempo Jacket from Atelier Scammit, it has a typical boxy utility style and unlined. In true refashioning style, Emily used a whole load of denim fabric scraps to make a patchwork version. There is some seriously impressive colour co-ordination going on here!
Karen of Did You Make That? shares her go-to summer lockdown outfit. The trousers are Simplicity 8389 in black silk teamed with an Ogden cami in fabric from House of Hackney.
Tabitha has made herself the most spectacular birthday dress! This is the McCalls M8108 in view A, lengthened to become a maxi dress with the lower tier removed.
Fiona of Diary of a Chainstitcher makes the Axis Dress from Papercut Patterns in a classic little black dress, this will undoubtedly be a go to outfit for years to come!
Laura from Cotton Reel Studio shares her latest make, the Suki dress, from Make It Simple book from Tilly Walnes.
Renata from The Twilight Stitcher made a Self Portrait inspired mint green top this week using a BurdaStyle pattern to wear for garden parties and dinner dates. Check out her blog to see the inspiration boards behind this top.
Brightening up our screens this weekend is Zoe from So Zo… What Do You Know? who makes a tropical Zadie jumpsuit by Paper Theory!
Lucie from Love, Lucie shares her Lucerne Blouse from Hey June Handmade in this gorgeous Atelier Brunette Viscose Crepe fabric.
Kate of Time to Sew joins a recent Fibre Mood sew-along to make the Mira Dress in a stunning purple Liberty cotton lawn.
---

Here are the latest new sewing pattern releases from independent designers in the sewing community. We are passionate about championing indie designers in the sewing community and we are always looking for new sewing pattern designers we can feature. With over 200 designers from around the world creating patterns for us to sew with, there is a lot of choice. If you need some help finding your next sewing project search for more ideas using our sewing-specific search tool.
---

We love nothing more that sitting down at the end of the day and watching sewing blogs, it's always fun to see what patterns other makers have been sewing up or what they've bought in their fabric hauls! Each week we share sewing videos from the sewing community where you can pick up tips, sewing advice and catch up on the latest high street and fashion trends. You'll also be able to see what other makers in the community have been up to.
Kealy at Voice of a Creative: Reviews the Iris Pleated Tee by Forget-Me-Not patterns.
It's us! Kate shares what we've been enjoying in the sewing community over the last month, in the latest edition of the Sew Down.
Tamlyn from Sewn on Tyne: Daily Snippets E25 – How much can I make from 1m of fabric?
Victoria Lucille Anne: July 2020 Sewing Plans Chat | Fabric Haul | Polymer Clay | Sewing Inspiration
Lia at And Sew on: Thrift Flip! Summer Dress Refashion
Lindsey at Inside the Hem: How to Sew Buttons, Snaps, & Zippers | Sewing Skills Series | Part Seven
---


There is nothing better than listening to people talking about their favourite hobby while we sew. Grab yourself a cup of tea, get the sewing machine warmed up and sit down to listen to the conversations of sewing bloggers, indie designers and other makers on topics from how to design a new sewing pattern to sorting out your fabric stash. Here we have curated a list of sewing podcasts hot off the press this week. Have a listen this weekend for your weekly dose of making inspiration.
NEW PODCAST! un:CUT is a podcast for makers with co-hosts Alice, Asia and Juliet. Listen to the first episode on The Style Rut.
The New Craft House Podcast with Hannah & Rosie: Sewing swimwear
Love To Sew with Helen and Caroline: Episode 153: Queer and Trans Sewing.
Dressed: The history of fashion with April and Cassidy: Carnival to Catwalk: Global Reflections on Fancy Dress Costume with Dr. Benjamin Wild
---


Each week we also share all the new fabrics, haberdashery and kits from independent sewing businesses that we work with. You'll find the latest fabric collections to hit the shelves, new haberdashery sales, offers and other exciting launches. Take a look at all the products that small businesses have curated from your perusal this week.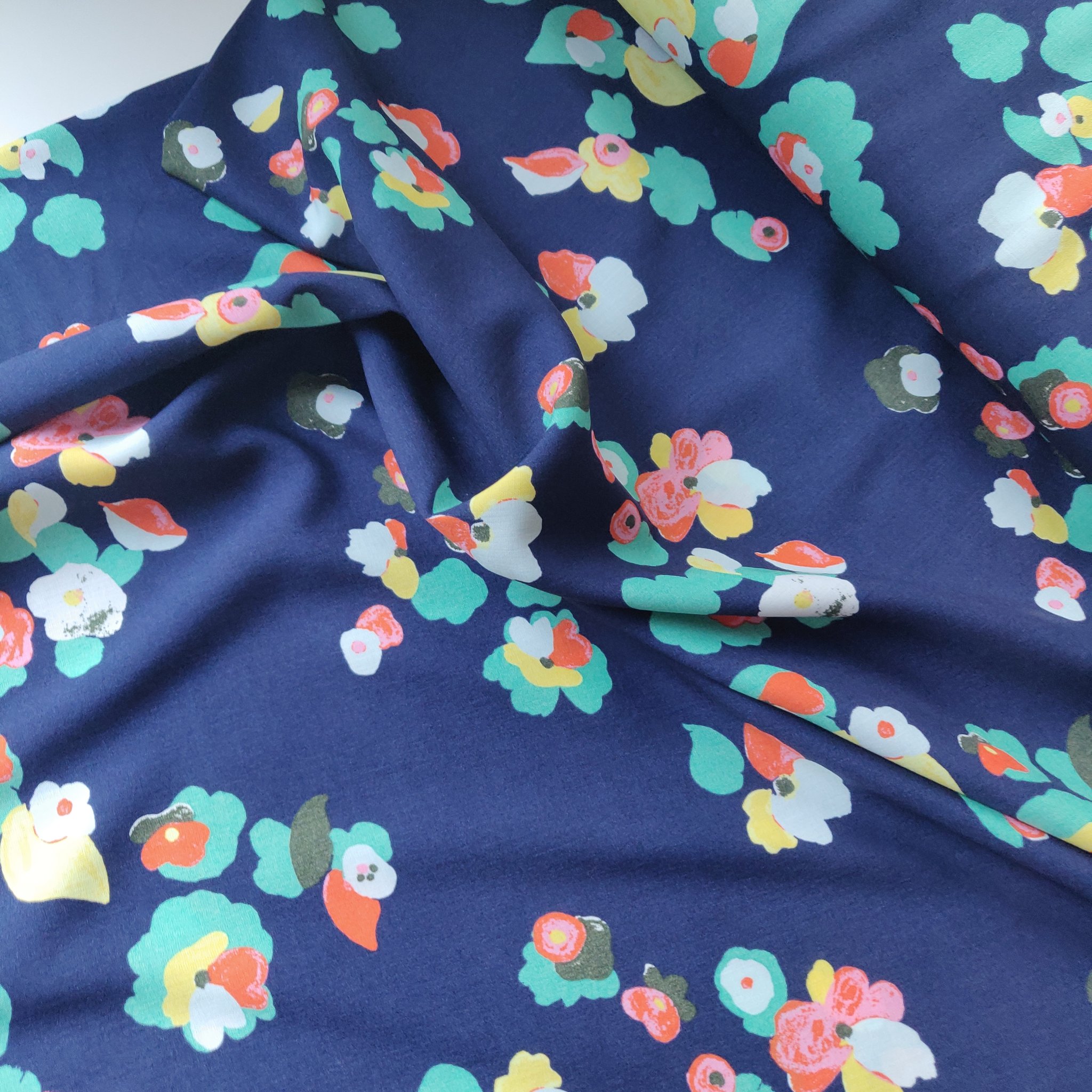 Some fantastic viscose prints, including several ex-designer fabrics have arrived this week at Sew Me Sunshine.
Pre-order these gorgeous Atelier Brunette viscose fabrics in shade cobalt and cactus from Lulou Designs.
These botanical themed furnishing fabrics from Fabrics Galore would make wonderful cushions
Too many sewing projects and not enough time? These cute notepads will keep you on track from Pink Coat Club!
It's back to nature this week at Cloth Spot with duck egg, olive, blossom and aquatic life in cotton lawns and viscose linens
New cotton jerseys are in this week at Lamazi Fabrics with these circle sponge terrycloth and dotty jacquard fabrics.
Such fantastic Nani Iro double gauze fabrics now in stock at The Draper's Daughter.
This planter design from the Flourish collection designed by Dashwood Studio is perfect for a accessories project and now available at Cloth and Candy.
This week on the blog Sew Direct share their favourite wrap skirt sewing patterns.
---


We keep a handy list of sewing events, exhibitions and meet ups happening in the sewing community all over the world on our sewing social calendar here.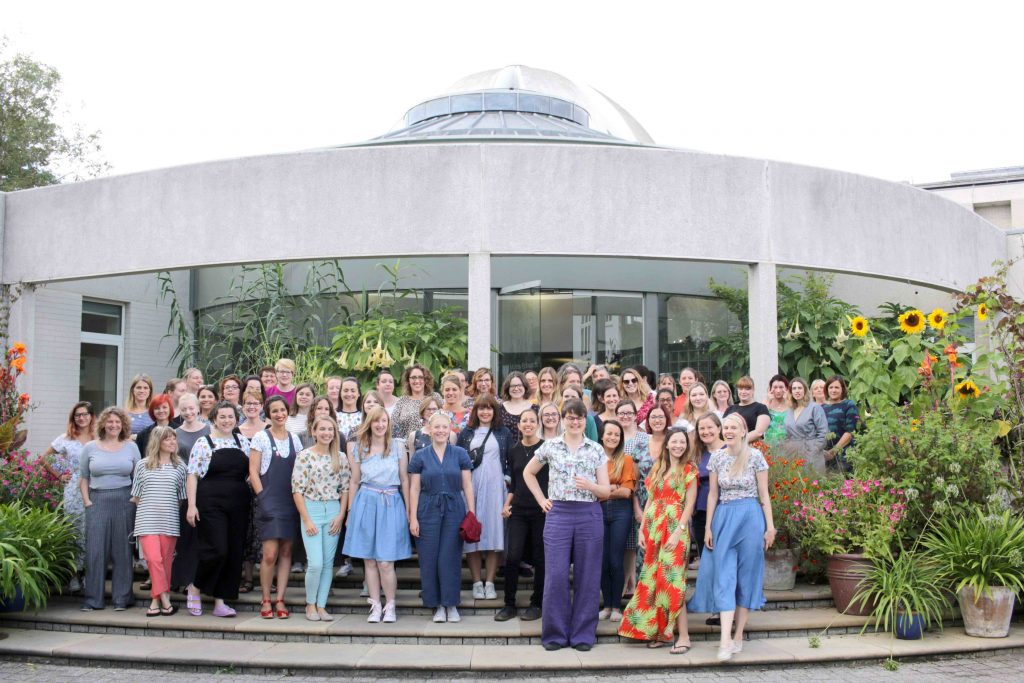 ---


Come and join our sewing Facebook group where we are chatting about sewing plans, new patterns and helping each other out with projects.