Sew Reporter – 4 October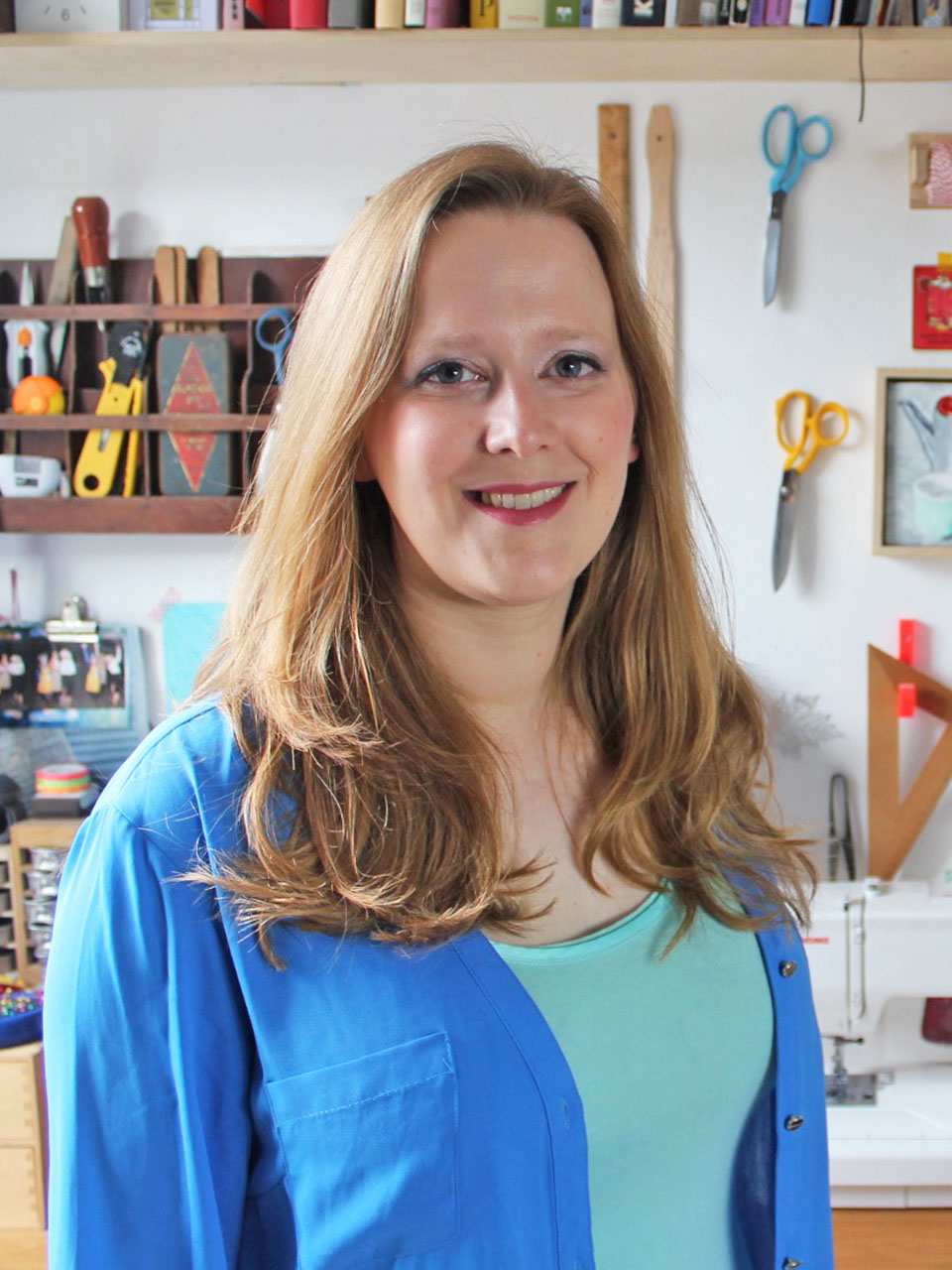 Hello team! Welcome to this weeks round-up of everything sewing. You're in for a treat with super inspirational makers and creators and lots to see and listen to. You are also in the right place if you are looking for new patterns, because we added a ton of new patterns to the shop this week. You can find them all here. And if that isn't enough for you pattern lovers, we also shared New Sewing Pattern Releases from the month of September!
Enjoy browsing and have a great Sunday!
---


Brittany at Brittany J. Jones totally brightened up our day with this amazing off the shoulder top she made using Vogue 9316, and it's the cutest.
This looks like the comfiest jumpsuit ever! Heather-Lou from Closet Core Patterns hacked their Amy Jumpsuit into a strapless number with a shirred bodice, and now we wish it was still warm enough to wear something like this…
Stripes + colours + the Paola Workwear Jacket from the Fabrics Store = this total dream of a jacket! Danica aka Danica Does It also sewed up a dress in the same fabric, go check out her blog for more pics.
The level of comfiness is high when wearing the Heyday dungarees by Made by Jack's Mum. Mel at Mint Button used stretch corduroy for her version and we are 100% into it.
This True Bias Calvin Wrap Dress is made by Mimi G at Mimi G Style and it's ah-mah-zing! That fabric… Swoon!
Marie at A Stitching Odyssey was one of the co-hosts of #SewVintageSeptember on Instagram, and she made McCall 6475 – a pattern from 1946 – for the occasion.
Sylvia at The Ravel Out reviewed the shirtdress from Threadcount Patterns and the result is stunning!
All the heart eyes for this beautiful floral shirred dress, which Kate at Kate Eva Designs made using the shirred dress tutorial by By Hand London.
This top is scrap busting perfection! Kelli from True Bias made their Roscoe Blouse using 3 different leftover cuts of fabric and we could not love it more.
If autumn were a dress.. Jo at @norfolk_daphne reviewed the Itch To Stitch Antrim Dress and it looks bloody amazing on her!
---

Here are the latest new sewing pattern releases from independent designers in the sewing community. We are passionate about championing indie designers in the sewing community and we are always looking for new sewing pattern designers we can feature. With over 200 designers from around the world creating patterns for us to sew with, there is a lot of choice. If you need some help finding your next sewing project search for more ideas using our sewing-specific search tool.
---

We love nothing more that sitting down at the end of the day and watching sewing blogs, it's always fun to see what patterns other makers have been sewing up or what they've bought in their fabric hauls! Each week we share sewing videos from the sewing community where you can pick up tips, sewing advice and catch up on the latest high street and fashion trends. You'll also be able to see what other makers in the community have been up to.
It's us! The Fold Line: Sewing Pattern Round Up: September
Tamlyn at sewn On The Tyne: September '20 Fabric Haul | *Loads* of new fabric and my pattern suggestions
Karina at Lifting Pins & Needles: TIMELESS Classic woven skirt. Glissando (Love Notions). Frugal sewing, saving fabric & more!
Mel at Handmade By Ditsy-Tulip: Learning to make a corset dress – part 1
Victoria at Victoria Lucille Anne: Pattern Haul | Recent Patterns Purchased and Patterns I Want | Fall 2020
Suzanna at Threadquarters: Recent Makes and Sewing Plans – September 2020
Lindsey at Inside the Hem: Blank Slate Patterns Marigold Dress in Liberty of London Strawberry Thief | Sew My Style September
Kealy at Voice Of A Creative: Sewing Plans for Autumn 2020- Comfy Cosy Sewing
---


There is nothing better than listening to people talking about their favourite hobby while we sew. Grab yourself a cup of tea, get the sewing machine warmed up and sit down to listen to the conversations of sewing bloggers, indie designers and other makers on topics from how to design a new sewing pattern to sorting out your fabric stash. Here we have curated a list of sewing podcasts hot off the press this week. Have a listen this weekend for your weekly dose of making inspiration.
Craft Industry Alliance with Abby: Episode #177: Clara Nartey
Love To Sew with Helen and Caroline: EPISODE 164: WOOL
Sew and Tell with Meg, Amanda and Kate: Pass on the Sewing Passion — Episode 49
un:CUT with Alice, Atia and Juliet: 11. Building a craft business with La Basketry | un:CUT – the makers' podcast
Sewing For The Weekend with Beth and Nina: Happy Fall Y'all
Dressed: The history of fashion with April and Cassidy: Floriography: The Victorian Language of Flowers, an interview with Jessica Roux
---


Each week we also share all the new fabrics, haberdashery and kits from independent sewing businesses that we work with. You'll find the latest fabric collections to hit the shelves, new haberdashery sales, offers and other exciting launches. Take a look at all the products that small businesses have curated from your perusal this week.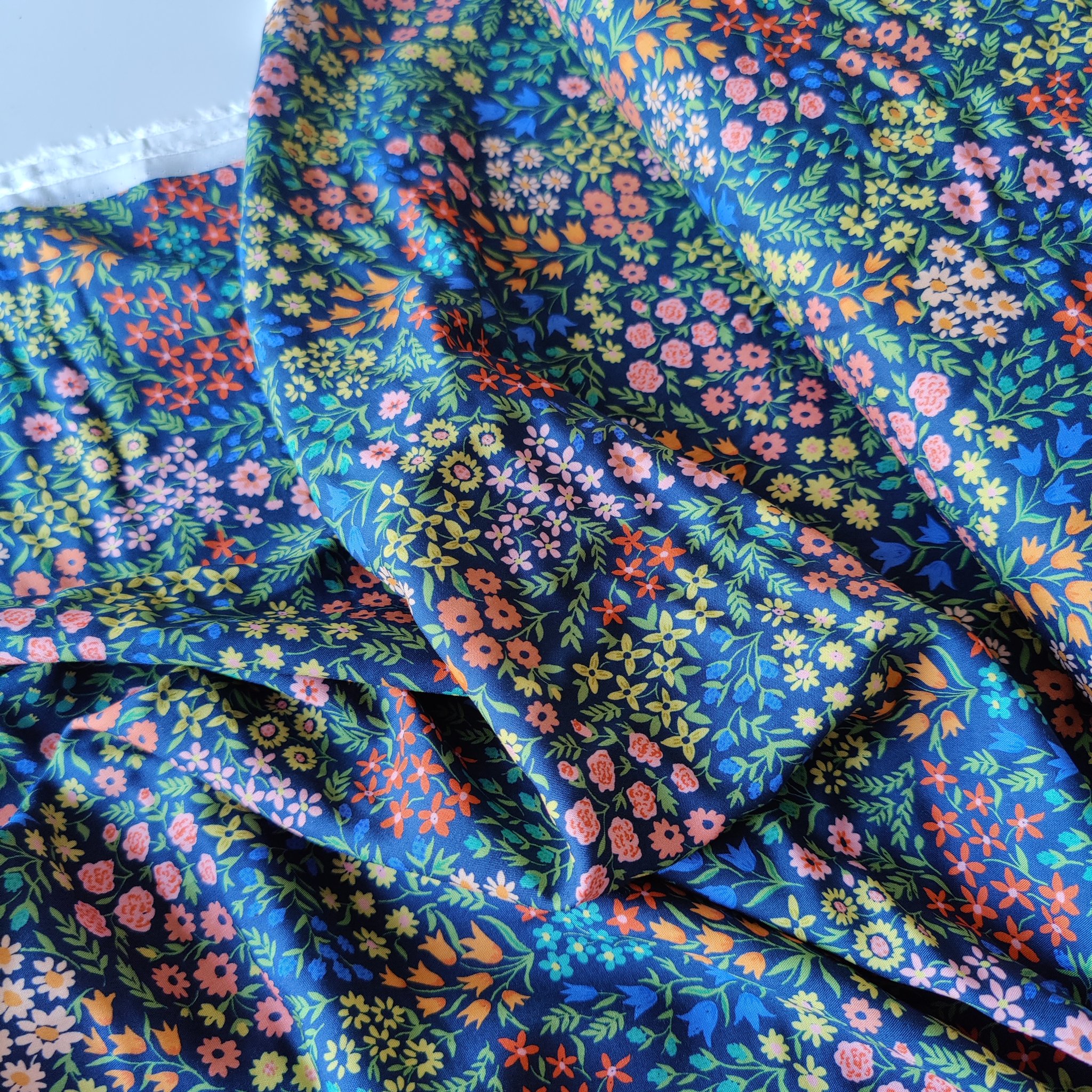 We love working with rayon as it's so silky smooth and it has a beautiful drape. It gets even better when they are as pretty as these two Cloud 9 fabrics from Sew Me Sunshine!
The weather is getting colder and we're starting to plan our winter makes. This beautiful orange polar fleece from Fabrics Galore made it onto our list!
Designed to look like wash/care instructions, these adorable little labels from Pink Coat club are a perfect reminder that there's no such thing as selfish sewing.
We got all excited when we saw brand new KOKKA fabrics in The Draper's Daughter shop! This one is called Little Fruit Like Dots and it's one of our faves.
We are in love with these pretty soft and drapey viscose fabrics from Lamazi Fabrics. The white abstract petals really look great against these beautiful colours.
Are you looking for a spooky but sweet and fashionable Halloween fabric? This cotton from Cloth & Candy is THE BEST! We've never seen spiders this adorable, and the colours are just amazing…
This super stylish and effortlessly chic dress is from the new Vogue pattern collection. It's Vogue 1721 - from Sew Direct and it's actually made for knits! Can you image looking this fab and equally comfy this winter…
Cloth Spot is stocking the most delicious bamboo jersey and we are obsessed with this colour way!
---


We keep a handy list of sewing events, exhibitions and meet ups happening in the sewing community all over the world on our sewing social calendar here.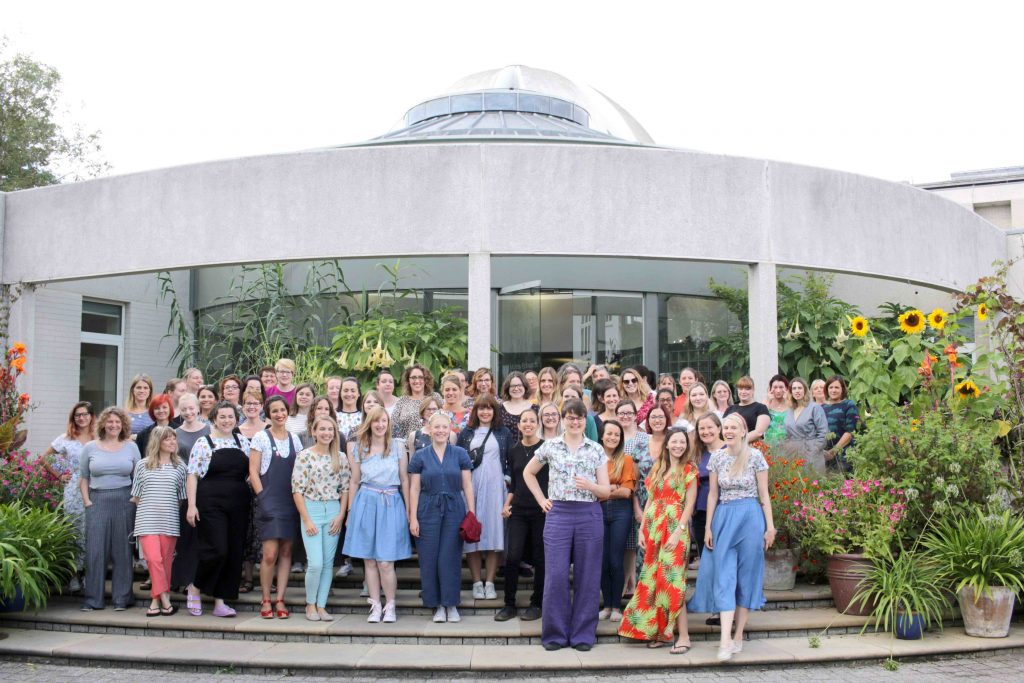 ---


Come and join our sewing Facebook group where we are chatting about sewing plans, new patterns and helping each other out with projects.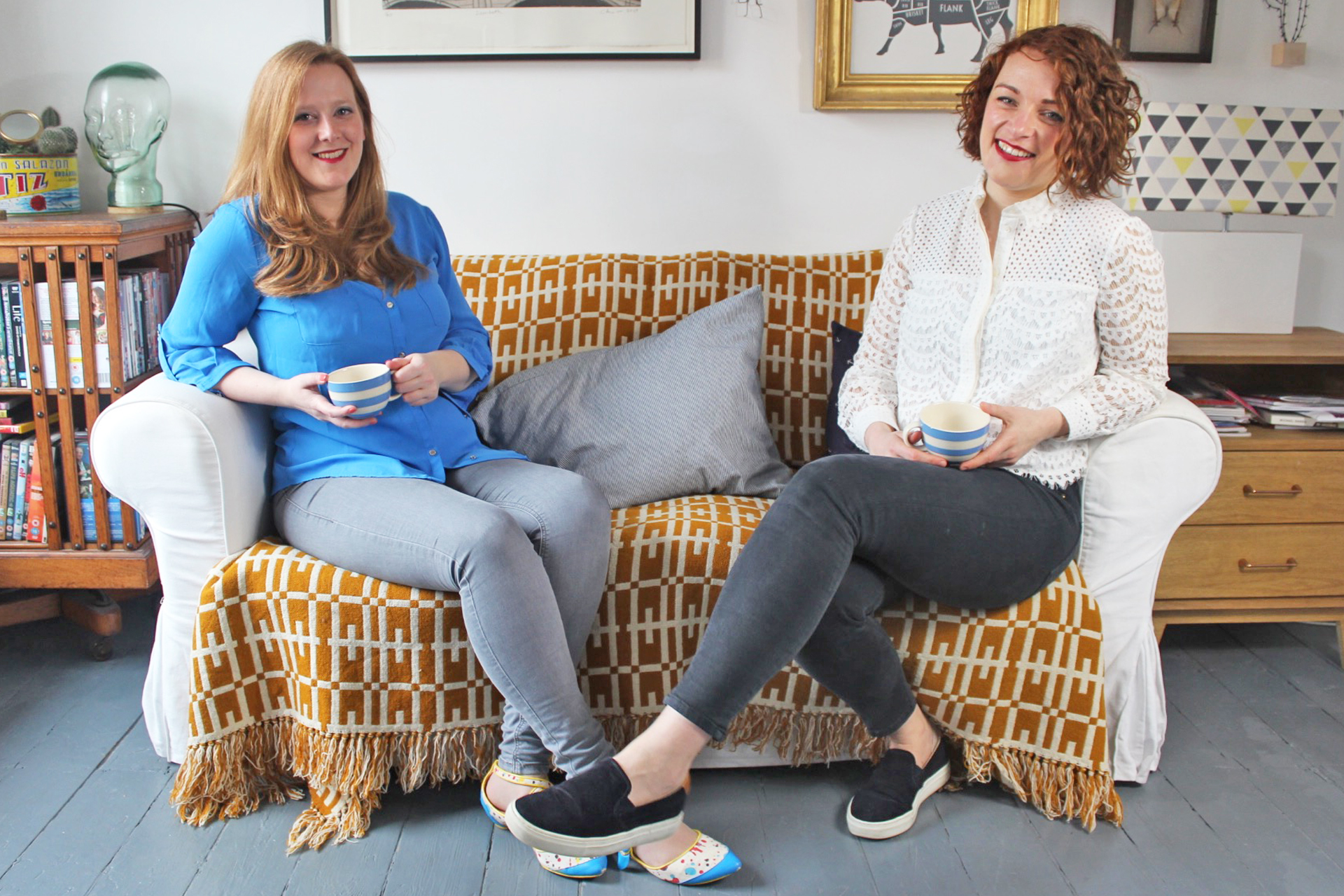 ---