Sew Reporter – 20 December

Hi team, can you believe this is the last Sew Reporter of the year? It's been a difficult year for many of us and we have all faced personal challenges. Hopefully sewing has provided some comfort during this time, perhaps some escapism or enabled you to help others. Your support for our small business has meant so much during this challenging year and we want to take this opportunity to say thank you.
Happy holidays, and we hope to see you back here in the new year!
---

Ruby aka Ruby Rose Sews, you had us at cashmere wool… This Lenaline Alex Sweater looks delicious!
We can only wish that one day we'll look as fabulous as Manju at SewManju! She used Simplicity 8797 for the coat and Butterick 6331 for the trousers.
Mimi G at Mimi G Style choose this amazing animal print for her shirtdress (Vogue 1747) and *obviously* we could not love it more!
And the award for most festive photo goes to… Jen from Tees Creatives! Definitely check out her blog to see more photos of her fabulous Homer + Howells Lennox boilersuit. (We just had to share this photo because, well, she's feeding a real REINDEER!)
This lovely top from Beth at SewDIY Patterns has got us wishing for warmer weather – already… It's the Straight Stitch Designs Meadowood Blouse and we've added it to our wishlists.
Kathy aka Sew Dainty is looking fantastic (as per usual) in her new True Bias Roscoe blouse she made using a pretty floral Liberty print.
These (super) high waisted Tatjana trousers by Just Patterns look so cool on Kate from Time To Sew.
We totally adore how Victoria at Victoria Lucille Anne styled her Ready To Sew Jazz jumpsuit. Also, all the heart eyes for that fabric!
Riva, who blogs as Riva La Diva, made Vogue 9133 in a black and red houndstooth she found at the thrift store. We are SO into this look!
Geri @geri_in_stitches made the Sloane Overalls from Victory Patterns using a yellow denim. And as she mentioned in her pattern review; they have lots of rock-star potential!
We are in awe of Lauren @originaldigby and the AMAZING Closet Core Patterns Jasika Blazer she made! The fit is perfection! Read her pattern review here and drool over more photos of this dreamy blazer.
---

This week we are excited to have added The Pattern Cutters to our pattern database. We have a total of ten gorgeous designs and you can check them all out here. Do you prefer a full list of all the latest patterns? Click here! And browse a few of our faves below.
Do you already have a specific design in mind? Or do you need some help finding the perfect pattern for your fabric? You can search all the patterns in our database using our sewing-specific search tool.
---

---
These scrappy stockings are flippin' fantastic! They are made by Helen from Helen's Closet Patterns and she shared some top tips on her blog so you can create your own. Sounds like a great Christmas day craft (and you'll be organised for next year)!
These cute faux fur pom pom keychains are probably the quickest and easiest things you'll ever make. Go check out the tutorial by The Creative Curator, you might be able to fit some of these in before Christmas.
We loved reading this post from Judith aka Judith Dee's World over on The Sewcialists website. It's all about Ankara fabrics. Judith shares why she loves sewing with Ankara fabric so much, and a little bit about its history.
---
We are super impressed, and super inspired by Caramiya @caramiyamaui, who designed and made 100 dresses in 100 days! This jaw-droppingly gorgeous dress is number 100, and we highly recommend checking out the other 99 on her Instagram feed.
---

Canadian sewing pattern company Victory Patterns has been around for a long time and we have loved them from day 1. Designer Kristiann mixes vintage, modern and minimal elements to create unique, thoughtful and refined pieces that'll elevate your style. One of her latest designs; the Sofia dress, completely stole our hearts! Which one is your favourite?
---

Come and join our sewing Facebook group where we are chatting about sewing plans, new patterns and helping each other out with projects.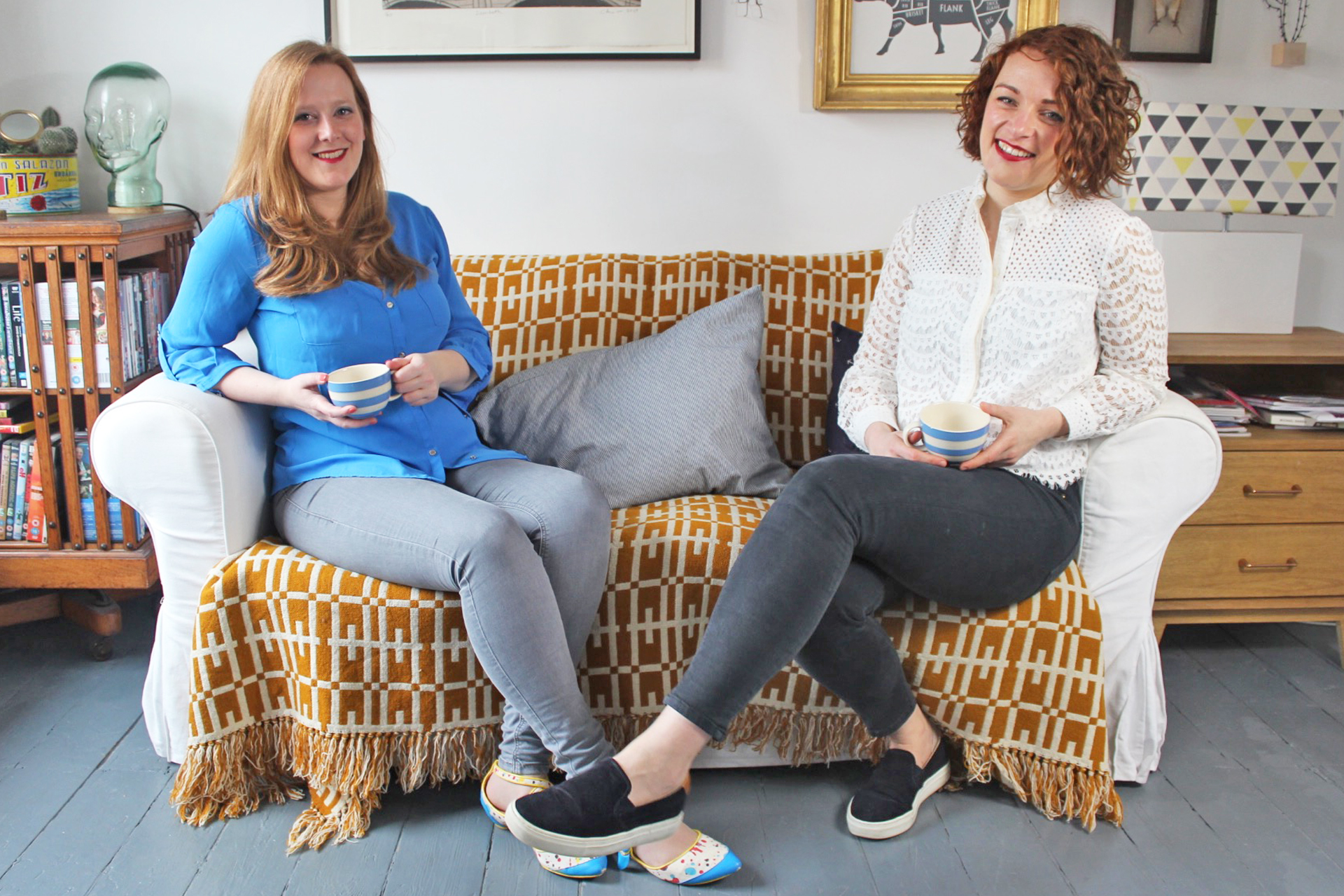 ---