Sew Reporter – 20 september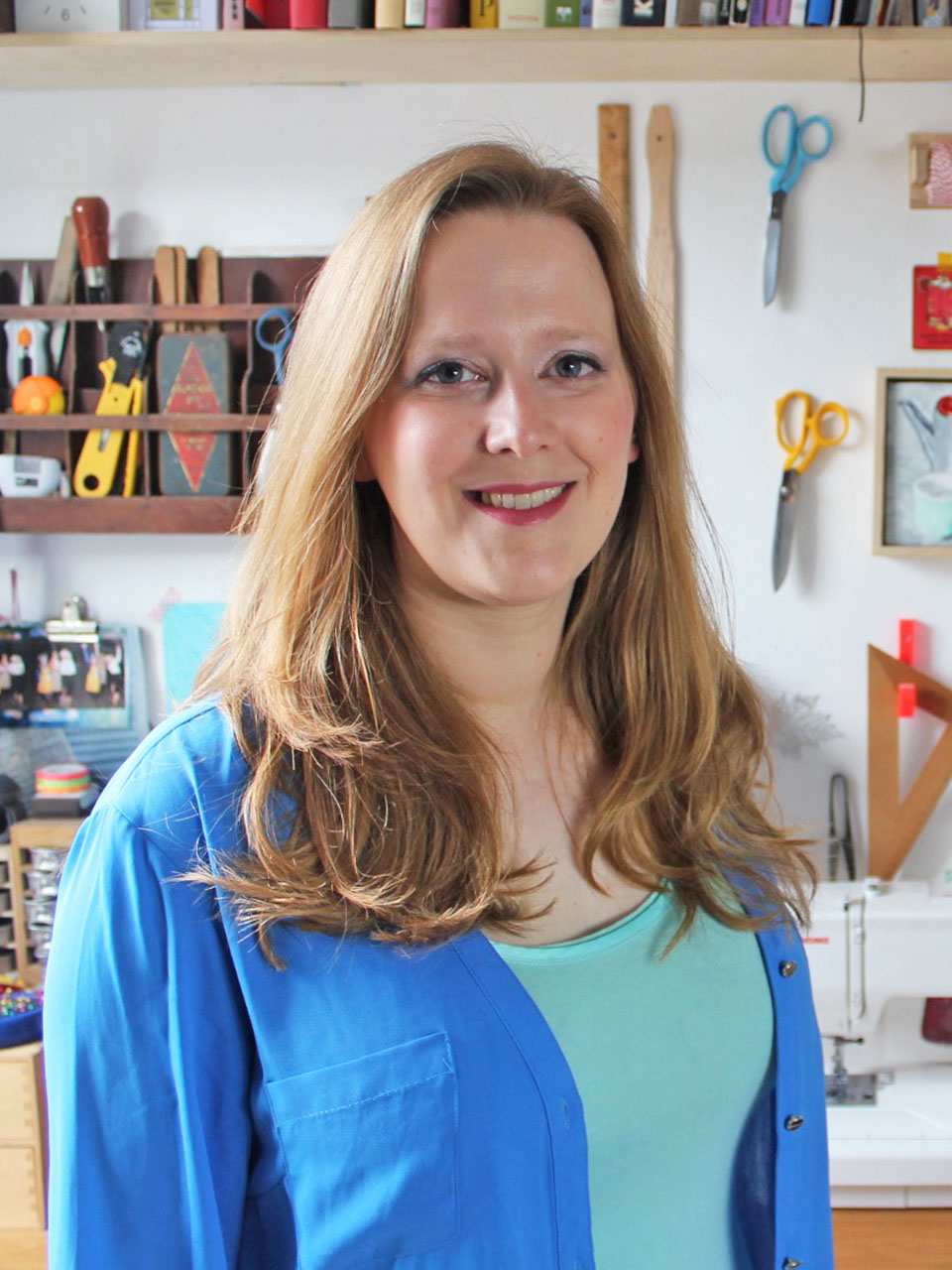 Hi team! How is your weekend going so far? It looks like some of the sewing bloggers agreed to sew with the most fantastic prints the past few weeks as we spotted some absolutely gorgeous printed creations. Keep scrolling to check them all out and we can insure you, you'll be inspired!
Also on the blog this weekend: The Sew Down! Each month we bring you a run down of some of the interesting stuff we have found, bought, read and watched in the world of sewing. If you're looking for something to watch or listen to while you sew then this vlog is for you..
---


BOOM! Montoya Mayo is looking ah-mah-zing in her self drafted high-low maxi circle skirt and infinity top. We really recommend checking out Montoya's blog post as she shared lots of different ways to style the infinity top. So clever!
The combination of prints, plus the combination of the True Bias Ogden Cami and the Estuary Skirt by Sew Liberated is swoon worthy! Sarah at Sarah Hearts 100% nailed it.
We loved the Elodie Wrap Dress by Closet Core Patterns the second we laid eyes on her and so did Beck aka I Sew, Therefore I Am. She made not one, but two wonderful versions and you can see both on her blog.
Marcy at Oonaballoona turned 7 (!) yards of wonderfully bright wax print fabric into this stunner of a (self drafted) dress. Isn't it fabulous?!?
Joanna aka Joanna Essentials has been planning a fall capsule wardrobe and this FibreMood Rya shirt dress from Issue 11 is the first new edition to it. We like what we see and we cannot wait to see more!
This Sewing Patterns By Masin Sicily Slip Dress is drrrreamy and it makes Erica Bunker look like a super star!
What would make a shirtdress even more awesome? A shirt dress with tigers on it, obviously! Emily aka Self Assemble Required sewed the Franca dress from Fibre Mood and it turned out fantastic.
Janene at Ooobop drafted and made this monochrome handkerchief hem dress herself and it's perfection…
Sara from The Sara Project is looking as stylish as ever in the very popular and very gorgeous McCall's 7969.
The colour, the sleeves, the ruffles, we love absolutely everything about Mel's (@stitch_make_bake) Friday Pattern Company Sagebrush Top. Go read her super thorough pattern review!
Carol @chatterstitch made us realise that we need to make ourselves a Closet Core Patterns Sienna Jacket STAT. This jacket is GORGEOUS!
---

Here are the latest new sewing pattern releases from independent designers in the sewing community. We are passionate about championing indie designers in the sewing community and we are always looking for new sewing pattern designers we can feature. With over 200 designers from around the world creating patterns for us to sew with, there is a lot of choice. If you need some help finding your next sewing project search for more ideas using our sewing-specific search tool.

---

We love nothing more that sitting down at the end of the day and watching sewing blogs, it's always fun to see what patterns other makers have been sewing up or what they've bought in their fabric hauls! Each week we share sewing videos from the sewing community where you can pick up tips, sewing advice and catch up on the latest high street and fashion trends. You'll also be able to see what other makers in the community have been up to.
It's us! The Fold Line: The Sew Down – September
Lizzie at Lizzie B: Sew and Tell September 2020
Karina at Lifting Pins & Needles: Knit SLEEVE fun. Cool GATHERS and SLITS with cuffs. Sloane Sweater (Love Notions).
Mel at Handmade By Ditsy-Tulip: August makes – a little bit of luxury
Tamlyn at Sewn On The Tyne: August '20 Makes & Favourites
Victoria at Victoria Lucille Anne: Blouse Pattern Haul | Favorite Blouses for Fall 2020 | Blouses I have made and loved!
Lindsey at Inside the Hem: Knit Dress Sew-Along | Week 3 of 4 | feat. McCall's 8020 and Coats & Clark
Kealy at Voice Of A Creative: Sewing Space Studio Tour- Where Do I Keep All My Sewing and Art Supplies?
---


There is nothing better than listening to people talking about their favourite hobby while we sew. Grab yourself a cup of tea, get the sewing machine warmed up and sit down to listen to the conversations of sewing bloggers, indie designers and other makers on topics from how to design a new sewing pattern to sorting out your fabric stash. Here we have curated a list of sewing podcasts hot off the press this week. Have a listen this weekend for your weekly dose of making inspiration.
Sew and Tell with Meg, Amanda and Kate: Fashion in the Fall of COVID — Episode 48
Love To Sew with Helen and Caroline: EPISODE 162: SEWING UNDIES
un:CUT with Alice, Atia and Juliet: 9. Turning your hobby / passion into a business | un:CUT – the makers' podcast
Sewing For The Weekend with Beth and Nina: Fabric Favourites 
Dressed: The history of fashion with April and Cassidy: Fashion History Now #18: In Vogue: The 1990's with Hamish Bowles
---


Each week we also share all the new fabrics, haberdashery and kits from independent sewing businesses that we work with. You'll find the latest fabric collections to hit the shelves, new haberdashery sales, offers and other exciting launches. Take a look at all the products that small businesses have curated from your perusal this week.
We spotted the brand new mind the MAKER collection over at Sew Me Sunshine and it got us all excited to start sewing clothes for autumn/winter! These jacquard knits would make such a lovely cardigan or a warm and cosy top.
This floral viscose from Fabrics Galore is so pretty, it looks like art. A maxi dress in this would be divine!
Please don't tell us the gingham trend is a thing of the past because summer is over?! We fell in love with these woven ginghams from The Draper's Daughter and we think the dark colours would work perfectly for the upcoming colder months.
Swoon! This delightful black and dusty pink printed viscose jersey fabric from Cloth Spot is boldly painted with leaves in the most autumnal way possible. We could not love it more…
We spotted lots of gorgeous new fabrics over at Lamazi Fabrics, and we loved how these 2 florals brightened up our screens!
Check out this super cute mid weight cotton fabric from Cloth & Candy if you are in the mood for a super sunny day!
ALL the heart eyes for this wonderful dress! It's Simplicity 9136 - from Sew Direct and we love the combination of raglan sleeves, a gathered skirt, and big patch pockets.
Can't choose between 'It Has Pockets', 'Me Made', 'Sewist' or any of the other super cool Pink Coat Club Stickers? You can choose a pack of 3, 6 or 10 made up of your own combination of stickers!
---


We keep a handy list of sewing events, exhibitions and meet ups happening in the sewing community all over the world on our sewing social calendar here.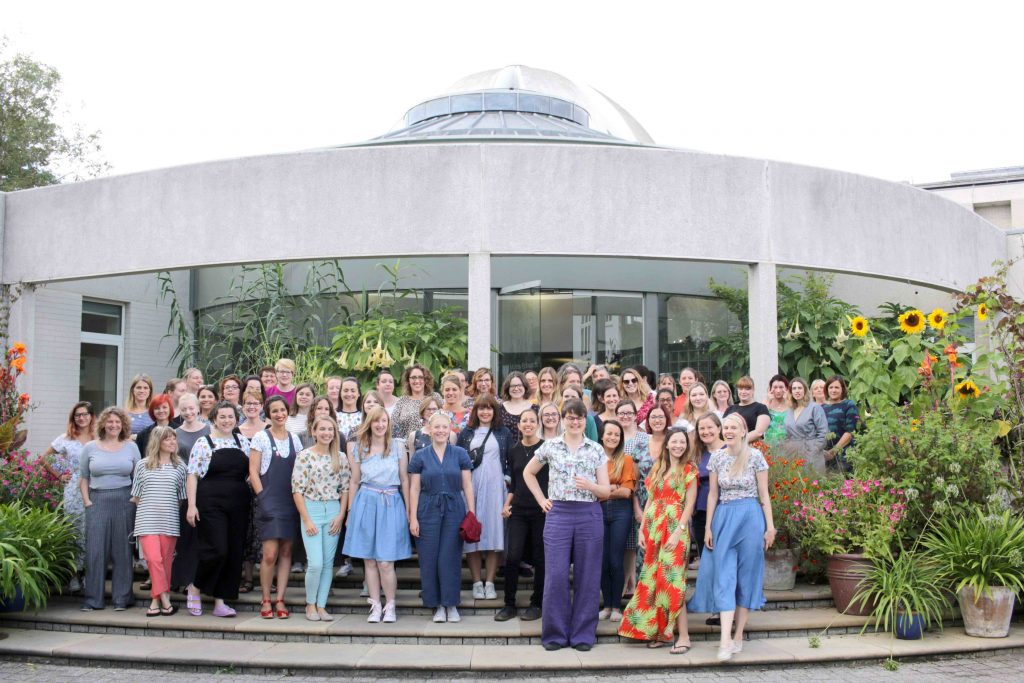 ---


Come and join our sewing Facebook group where we are chatting about sewing plans, new patterns and helping each other out with projects.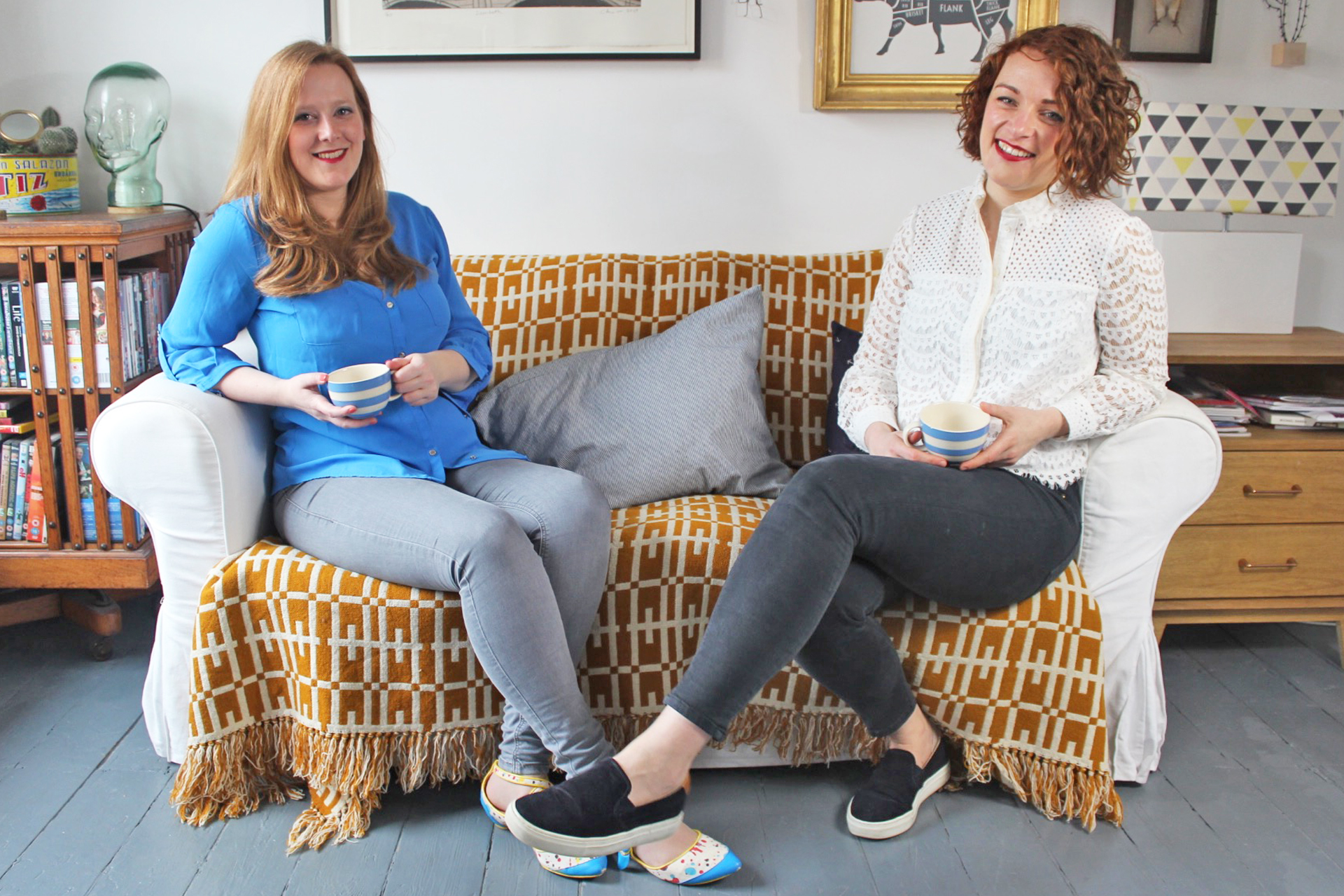 ---