Sew The Trends – Autumn
Sew the trends is back for Autumn! We scour the high street for this season's core trends and pair patterns to go with them so your handmade wardrobe will be bang up-to-date. There is a little chill in the air and leaves on the ground so it's definitely time to start planning  makes for the colder months. I will add that I think this might well be the longest video of all time so you might want to do it in two instalments! For those of you who don't want to watch the video there is the edited highlights down below.
With the pandemic in full force I felt that the offering was split, there were fashion lead pieces as well as a more realistic working from home wardrobe. I have tried to cover both of these and I hope you find something fantastic to make this Autumn.
Trousers:
There were two core types of trousers out there this spring and the first was in the working from home camp. Elasticated waist and elasticated around the ankle. In terms of the fabrics on offer this was everything from a classic sweatshirt fabric (essentially a pair of joggers) to a cotton or a linen. I think this would look fantastic in a crepe. The pattern I chose was Arden Pants from Helen's Closet.
Next up we have the more classic tailored trouser, these came in everything from a wide leg to a slim cut so the world is your oyster in terms of what suits you best. There were a lot of pin stripe and and checked fabrics so go forth and hunt out the suiting. I have two fantastic patterns for you. If you like a slimmer cut then the Billie Trousers from Fibre Mood is a fantastic option. If a wide leg is for you them check out the Calder Trousers from Cashmerette.
Tops:
There were an abundance of jersey tops, a lot of them were classic shapes with interesting details like the Asos top above. These are classic shapes that will never go out of style and I felt tapped into the working from home group. In terms of the fabrics look our for stripes, earthy tones and patch embellishments. I've picked three patterns that I think tick the box but also will be a wardrobe staple. The first is the  Lauren Top from Fibre Mood as it's really simple and can be made in Jersey or woven. The second is the Tulia Tee from Masin with it's interesting seam lines. The third is the Somerset top from Maven patterns for it's fantastic sleeve.
Next up we have shirts, these tended to be oversized in a cotton or close fitting in a drapey fabric like a viscose. There were also a lot of smock style shirts that you pulled over your head. For those wanting to make something oversizes we have chosen the Olya Shirt and dress from Paper Theory Patterns. Fort hose looking for something more classic in shape for a drape fabric then we thing the Itch to Stitch Montana shirt is a great option. Finally for the smock style the Ready to Sew James fisherman smock is a great option.
Blousea featured a lot, all with fantastic detailing. From Pin tucks to ruffles and all high necked, there were floaty  and voluminous. We found the perfect pattern and its the Coeli Blouse from Pauline Alice.
The bias cut slip top and dress with cowl neckline was everywhere – the thinner the straps the better! This style is straight out of the late 90s, and I'm not sure I'm ready to head back there. For those of you that love this style then the Sicily slip dress from Maisin is a perfect match. They also do a variation with a wider strap.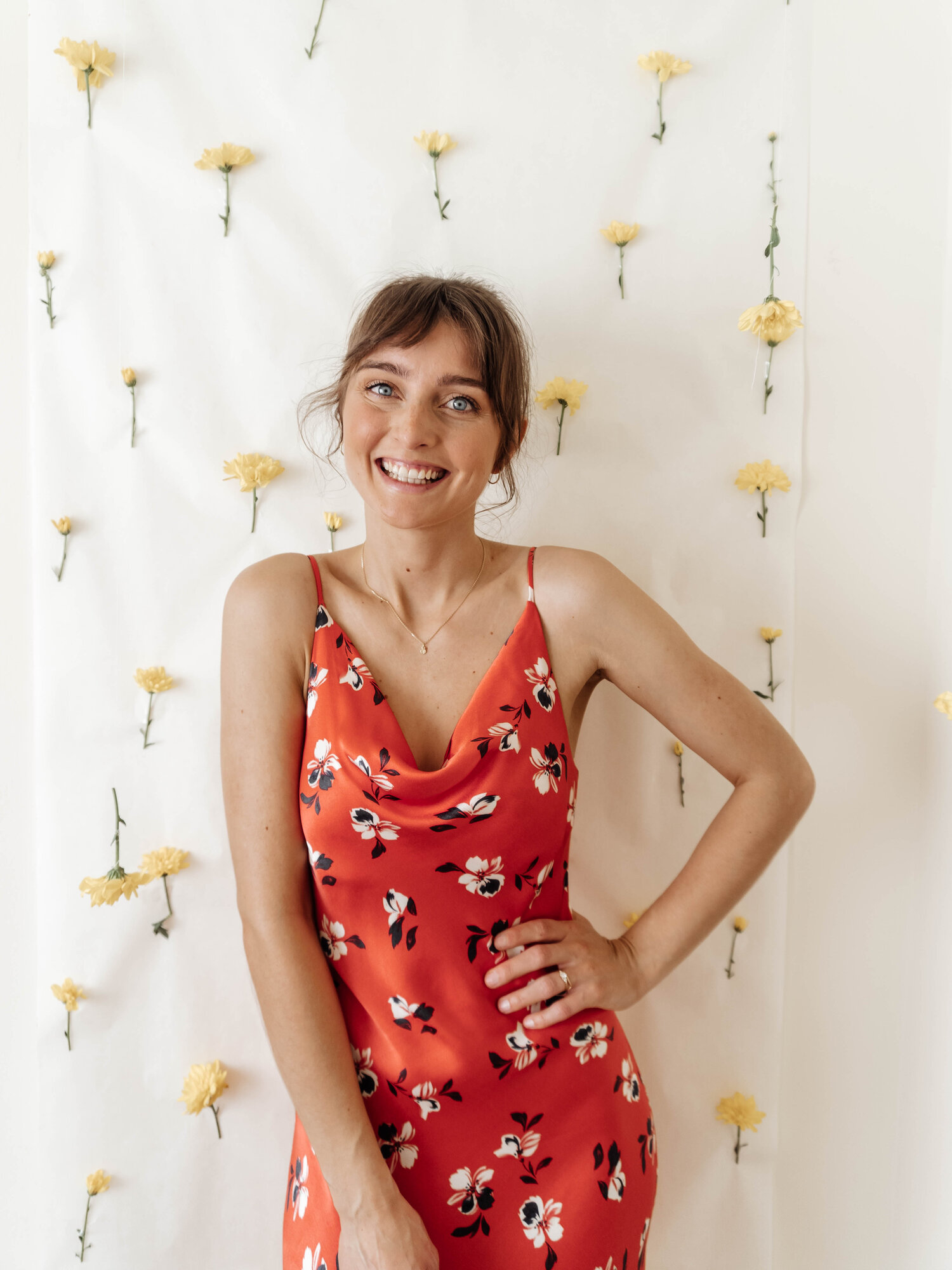 Dresses:
The shirt dress comes out every season and I feel they played it safe this year, look our for a relaxed fit with draw string  waists. There isn't a picture of this but there were a lot of androgynous boxy shaped offerings too. If you like something with a defined waist then the  Named Clothing Reeta dress is for you. For a more boxy option then the Closet Core  Kalle dress would work well.
I saw a lot of dresses this shape, fitted top, gathered waist with a button down front. The sleeves varied from close fitting to voluminous. The dress that I found was the Megan Neilsen Darling ranges dress.
This shape was everywhere on the high street, a simple A-line dress with a dramatic elasticated waist and sleeve. The pattern that I found was the Cuff dress from the Assembly Line.  I think you could make this in a wool for winter, or a linen for summer so it's a really versatile pattern.
Shirring was really popular this summer and it's carried on into the winter too. The bodices of dresses tend to be shirred and often on the sleeves. We found the perfect pattern, the Sofia dress from Victory Patterns. It's got loads of great variations for the sleeve as well as an option to make it into a top too.
Outerwear:
Quilted jackets I saw a lot of, you can see from the styling above they are worn more as a cardigan than an actual coat. A lot of them were either cropped of boxy in shape. We've got two great options, if you like something more fitted then the Ayora Jacket from Pauline Alice would be fantastic. A boxy version that would be lovely to make is the Tamarack from Grainline Studio.
Tailored jackets are in again this season, if you want to be bang on with your fabrication then leather featured a lot. If like me you can't go back to Gwyneth Paltrow in Sliding Doors, then stick with wool! We have a boxy version as well as cropped. The first is the Richmond Blazer from Nina Lee and the cropped is the Verona Jacket from Tessuti patterns.
If you want to make a coat this season then make sure it's oversized. All the shapes were quite classic but the boxier the better. Many were double breasted and with a tie belt at the waist. We've picked out four options that would work well. If you like the Zara coat then the Merci Coat from Atelier Scammit would be great. For a wrap options with a tie at the waist then the  Kai blazer from Fibre Mood could be a good option if you made it longer. Another boxy option would be the Soho Coat from Tessuti fabrics or the Oslo coat with Tessuti fabrics.