Careers in Sewing – Dashing Tweeds
Have you ever considered a Career in Sewing? Do you dream of ditching the 9-5 and pursuing your creative dreams? In this blog series we will be posting interviews for a range of different sewing jobs to give you a taste of what possibilities are out there. Today we interview Guy who is one of the founders Dashing Tweeds which he runs with co-founder Kirsty. They design the most fantastic tweed fabrics that are woven in the UK and sell from their two London shops.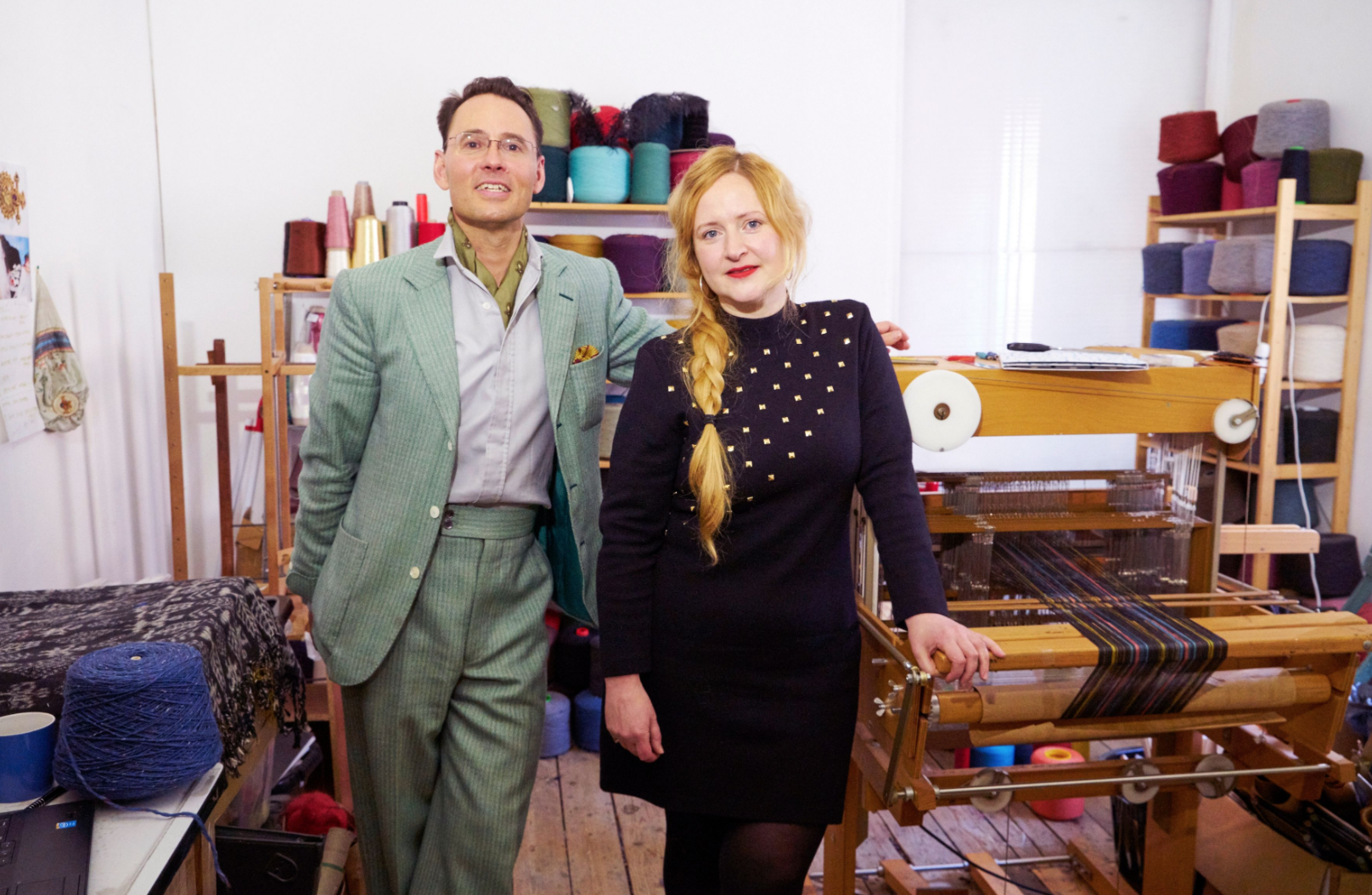 What is your background and how have you ended up working where you are?
I started working as a fashion photographer after university. I studied biology but really wanted to be a photographer so as soon as I graduated I started as a  photographer's assistant and worked my way up the ladder till I was shooting for magazines around the world. When I got married by wife was keen for me to stay in town.  I was asked to be the main photographer for the newly formed Savile Row Bespoke marketing ensemble and  jumped at the offer. I spent a couple of years shooting books, websites and advertising for Savile Row and got paid in tailoring. I've pretty much got a suit made by every tailor on the row.
Whilst shooting I was fascinated by the fabrics in the archives, nothing like them seemed to be around any more. I decided that what I needed was a modern urban tweed for biking around town in.
I met Kirsty McDougall as she was graduating in weave from the Royal College of Art and asked her to weave me a one off design. It worked out so well I suggested we start our own weave design studio with the idea of fusing heritage tweed with modern sportswear. We started experimenting,  combining tech yarns such as reflective threads with traditional wool and  devising interesting colour combinations.
Can you tell us about your job and where you work?
We have a store in Marylebone just off Chiltern street where I spend most of my time; Kirsty is based in the weaving studio in East London. I really like chatting with customers and introducing them to the brand. We sell cloth to tailors, costume designers and students and we also offer a made to measure service for both men and women. I enjoy styling customers and helping them with fabric choice and giving advice as to silhouettes of jackets and trousers that suit them most. I'm keen on wide legged Oxford bag trousers at the moment and it's fun for people to try such things on as they won't find them in other shops.
What do you do on a typical day?
Being a business owner is all about multi tasking, I find myself doing  many different tasks everyday, this definitely makes it more interesting. Typical days can be quite varied. I really like the brand promotion and social media side of things, as a professional photographer I shoot all our campaigns and write the content but there is also the admin side of things to do, sending out website and cloth orders.
We have fabric agents in Europe, Japan and America to detail with. They have clients they sell our fabric too and we have to liaise with them regularly.
A couple of times a year I go to the big men's wear shows at Pitti Uomo in Florence, everyone is there and it's a great way to chat to existing customers and meet new ones.
Actually designing our fabric collections is possibly the most enjoyable aspect. We think of new ideas to inspire us. This can be very nebulous in a way such as 'past visions of space travel' or 'artic explorers in tweed' but they allow us to think about designs in a new way, combining modern and heritage ideas. Then the whole team meets up to discuss colours and weave structures before Kirsty gets to work on the design looms.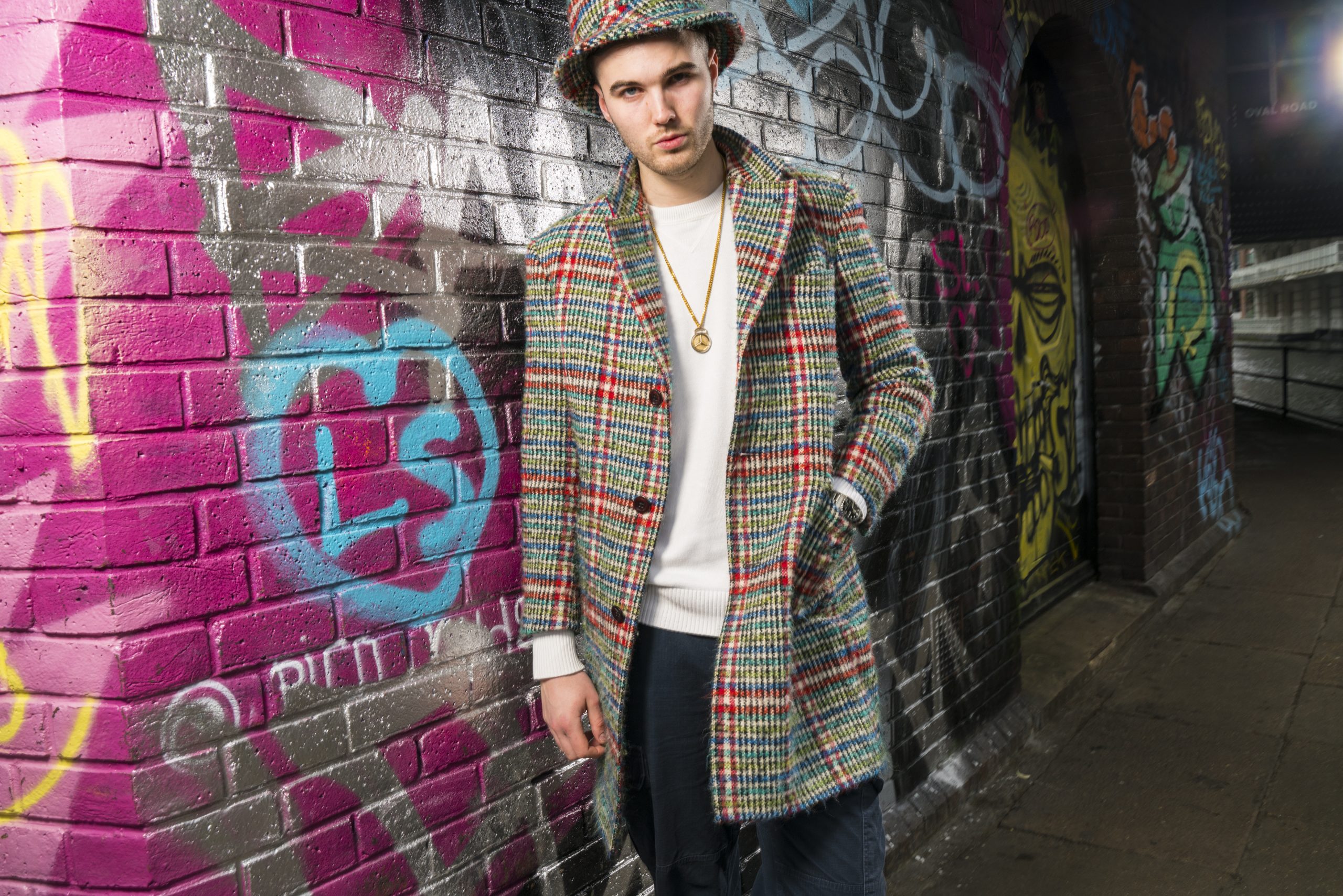 What are the best and worst bits?
There are so many good bits, ultimately having happy customers in Dashing Tweeds is the best. There can be a lot of difficulties with production as we have to coordinate yarn supply, dying, weaving, finishing and delivery so these areas can often qualify as the worst bits!
Did you always want a creative career?
Yes, I just can't imagine having a job that does not require making something new and original.
What qualifications, skills or experience did you need to get your job?
I think passion and commitment is the most important skill, everything else can be learnt on the job. It's also a great idea to speak to experts and learn from them.
Have you continued to train since starting?
There are always new things to learn, now that we have 6 people in the business I could not possibly do all their jobs but in recent times I'm having to learn new skills all the time to cope.
Do you have any tips for someone looking to get into the same thing as you?
If you are thinking about starting anything connected to fashion you need to do serious research. I started the brand out of a personal passion and a desire to have more interesting textiles for tailoring. However, if you are starting a company you need to make sure there are enough customers for your product. We really worked hard to create something new but also find people who love it and support us. I cannot stress enough how important a good customer base is. Just don't try to expand until you have the orders coming in. The other most important thing is finance, starting a fashion business requires deep pockets and you always need more cash than you think to get started.
If you could do anything else what would it be?
I do really enjoy just making things, I think in hindsight I could have gone down a creative engineering route but then again my life as a fashion photographer in the days before digital was about as good as work gets.
What is your favourite sewing tool and why?
I've just bought an industrial Juki and it's amazing but during lockdown at home I had some spare leather and bought a small hand sewing leather awl. It's just a brilliant simple sewing device and I made bags, a camera case and a punch bag for my kids with it.
What are you sewing right now/will be your next project?
I'm making face masks from my tweed off cuts, they can look so impersonal but one of our peak designs looks a bit like teeth so I'm making masks with a smile.