Top 20 Sewing Hacks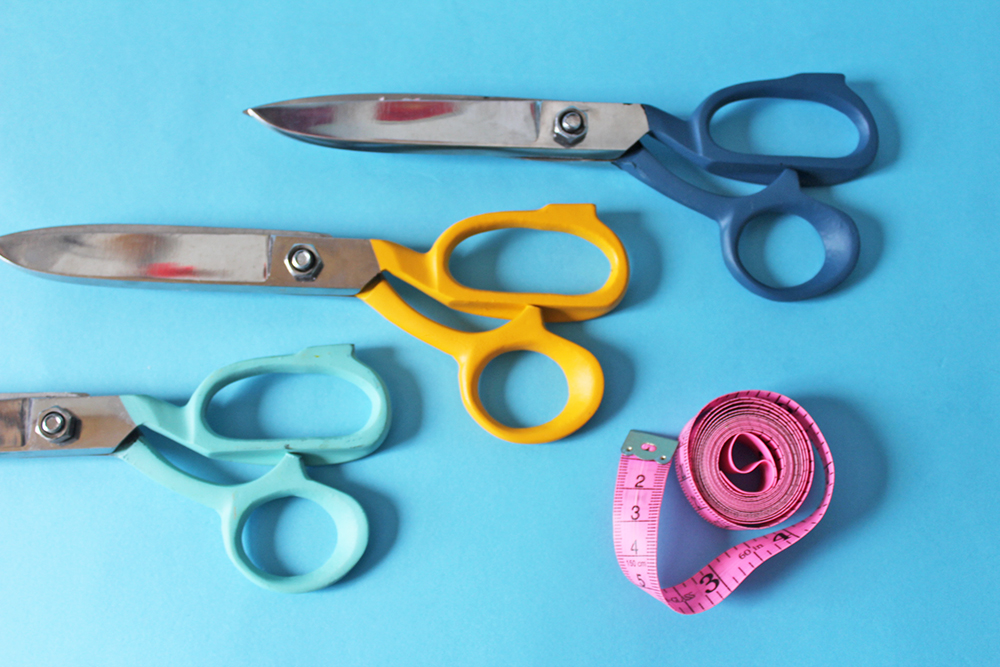 We've all got little tips and techniques that we use to make our sewing better and things we've discovered by trial and error over the years. We've compiled our top 20 sewing hacks to save you time and aid your next dressmaking project. If you've got anymore hints and tips for us please add them at the bottom as we're always on the look out for new ideas!
If you're making something thats specific settings on your sewing machine or overlocker, take a photo of your machine. That way the next time you come to make it you can just use your photo as a guide and don't have to spend ages tweaking your machine.
---
2. Before using your pattern give it a press on a low heat without any steam. This will smooth out the tissue paper and help make everything a lot more accurate when cutting out.
---
3. Use a strip of colourful washi tape to mark the seam allowance you use most often on your sewing machine. It makes it much easier to see and helps you keep to that seam allowance when sewing at a faster speed!
---
4. Snips…. I don't know about you but once I'm in the midst of a project I lose them. They don't reappear until I clear up at the end! To avoid this, tie a length of ribbon or string and wear them around your neck, this way you will never lose them!
5. When making a garment toile that has a seam and zip at the centre back, it's really hard to know if it fits you properly as you have the fiddly job of trying to pin yourself in. If you sew up the centre back seam and leave the side seams open it's SO much easier to fit!
6. Take a photo of your pattern layout once you've got it pinned to the fabric with a tape measure next to it. If you come to make the pattern again you will know exactly how much fabric you need and have a layout guide to remind you.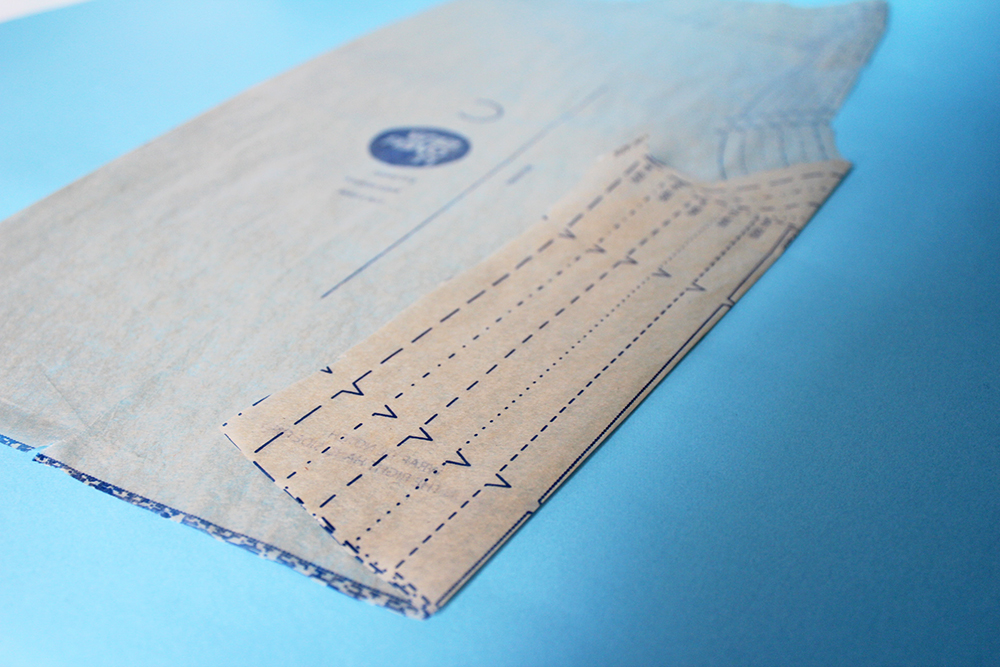 7. If I'm feeling too lazy to trace off my pattern before starting (pretty much all the time!!) and I think I'm in between sizes, I'll cut out the largest size and then fold over the excess, that way I haven't ruined my pattern if I need to make alterations.
8. We've all been there… you're working with a pale fabric, you prick your finger and minutes later you've got blood all over your make! Grab a cotton bud and pop one end in your mouth and them rub it into the blood stain, the enzymes in your spit break down the blood and it will vanish as if my magic! Yuk but a life saver!
9. When putting in a zip that you want to line up (e.g matching the waist seam at the back of a dress on either side) all you need to do is mark on the zip in pencil where where the seams meet and you'll never get a miss-matching seam again.
10. When sewing with a large cone of thread we find that it keeps falling over and also tends to get tangled. If you pop it into a mug this will stop it bouncing around and getting in a knot.
11. When adding elastic to anything you are making, make sure that you give it a good stretch before using it (like when you are blowing up a balloon) as this will stop the elastic from stretching out after you've inserted it.
12. When trimming down the seam allowance on a curve use pinking shears instead of notching or clipping. It has the same effect and takes a lot less time to do.
13. For those of us that use PDF patterns, the two things that were a complete game changer was using Pritt Stick instead of tape and buying a guillotine  – it speeds up the process no end!
14. Gathering is something I used to struggle with in the past as the stitches always ended up breaking. If you zigzag over dental floss and use that to gather, you get really even gathers in half the time with no snapping threads!
15. Fitting notes are something that I tend to neglect while I'm making, I get so involved in the sewing that when it comes to the end and I have forgotten what I wanted to write down. Now I use one of the pattern pieces and make the notes on there, even if they're crudely done it means when I come to make it again I know what changes I need to make.
16. Changing your needle is a something we should do regularly and I can never remember when I last changed it. Now I have a Post-it note on the back of my machine with the date of the last time I changed the needle!
17. Did you know you can make continuous bias binding out of a fat quarter of fabric? I know.. mega! There is a great tutorial at My Rainboots are Red
18. If you're making you own bias binding we have a great way of speeding things up, if you get a long needle and pin it to your ironing board cover you can then pull through your fabric strips and press as you go. It's saved us hours!
19. Did you know that the little red dot on your stitch ripper is for repairing holes that stitches have made in the fabric? Rub the little red dot over the stitching hole to help redistribute the threads in the fabric.
20. If you think you'll reuse a pattern multiple times, iron on freezer paper before you cut them out for the first time. This helps stop flimsy tissue paper tearing and you will be able to reuse your pattern again and again!
Related posts
Sewing Patterns for Handmade Christmas Gifts
Read post