Book Review: The Great British Sewing Bee Sustainable Style
Well this couldn't come a moment too soon! The Great British Sewing Bee is back on our screens next week. For those wondering its on at 9pm BBC1 on the 22nd April. We thought it would be fun to do a review of the book to go with the series. The title of the book is Sustainable Style, and might give us some hints on what we can expect to see from series 6! You can get a copy of the book here and we hope you enjoy getting stuck into some sewing!
The book comes with 27 projects included, so there is a lot to get your teeth stuck into. There are 12 patterns included, which come on A0 sheets at the back of the book.  We really liked the fact there were maximum two patterns per sheet so it will be nice and easy to trace off, and each pattern piece is in different colours to aid with this. They do overlap so you will have to get the pattern paper out!
Of the twelve patterns included there are 10 patterns for women and two for men. The layout of the book is really fantastic, easy to follow and the illustrations are great. The instructions are detailed, making this book a great option for beginner dressmakers. In terms of the sizing for the book the women's patterns come in sizes UK 8-22 and the mens come in sizes 34-44.
The start of the book is full of lots of great hints and tips, everything from how to read the markings on the patterns to inserting a zip. There is advice on picking the correct fabric for your projects as well as some detailed advice on getting the fit right too. After that you are onto the projects included in the book. Alongside the patterns there are variations to the patterns included as well as some stand alone projects like this denim apron. This is made using an old pair of jeans and while you don't get a pattern for this there are clear instructions to follow and you'll have it whipped up in no time!
At the back of the book there is a whole section about mending and looking after your clothes, everything from finding something decorative to cover a hole to some good old fashioned darning. The book is written by Caroline Akselson and Alexandra Bruce who run the sustainable pattern company Selkie and also have a beautiful range of  fabrics and buttons to go with. We think this is a really fab book and if it's anything to go by the next series of the sewing bee isn't going to disappoint!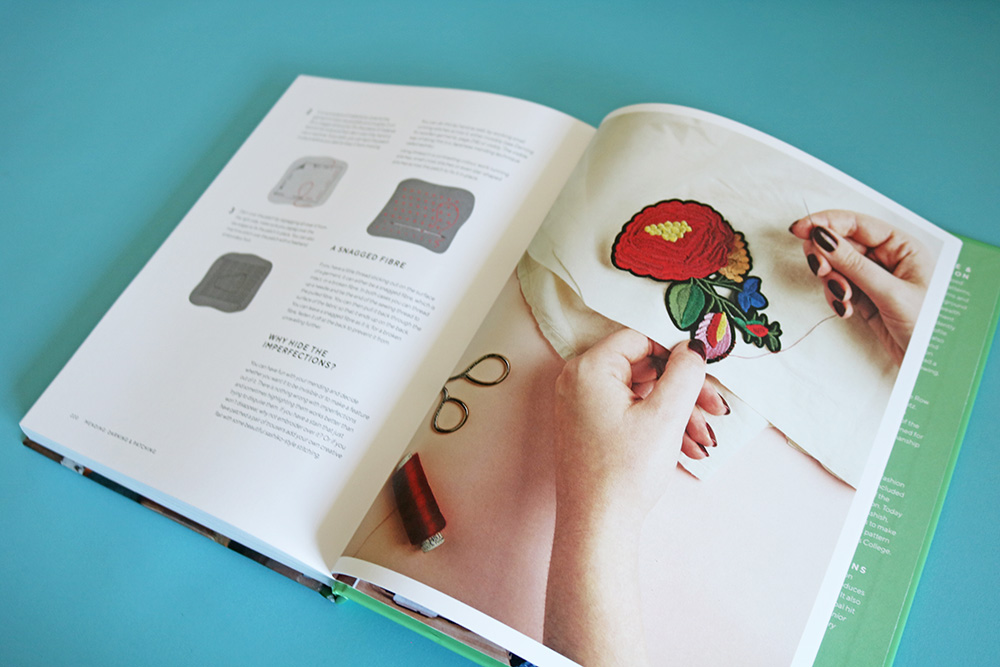 Related posts
Great British Sewing Bee 2023 – Sewing Patterns S9 Ep3
Read post