Sew Reporter – 16th February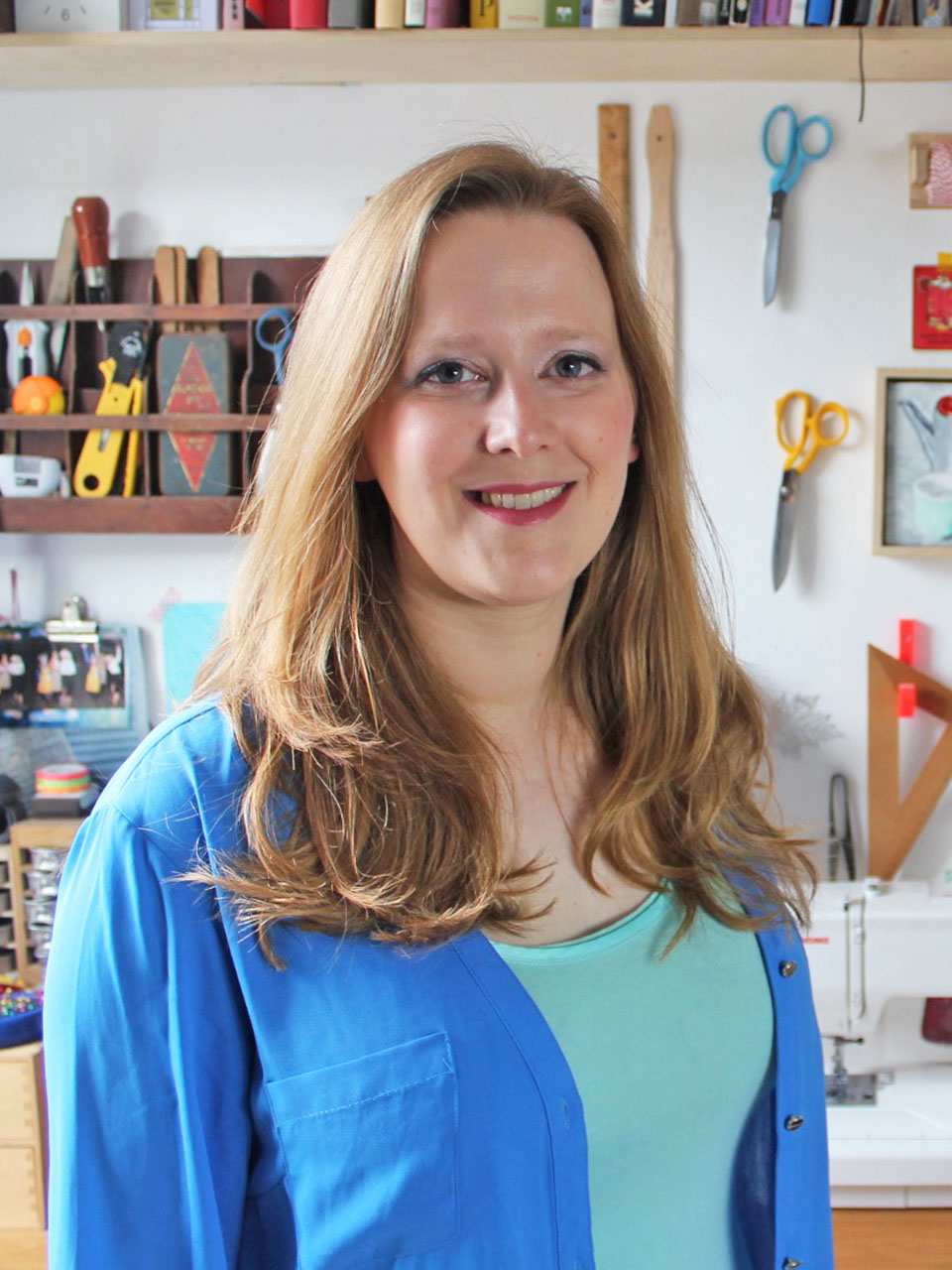 Hello team! How is your weekend going so far? Do you have any sewing plans? Your Sunday's sewing newspaper has arrived and we are here to provide you with some sewspiration to get your creative juices flowing.
Also, Tilly and the Buttons third book Make It Simple was released and we were lucky enough to head over to Tilly Towers to to chat with Tilly about the book, what inspired it and what you can expect to see inside. She also shares her favourite patterns from the book and let us look at some of the samples too. Head over to the blog to see it all!
Not long to go! The Knitting and Stitching show has rebranded as The Stitch Festival and is on from the 27th of February till the 1st of March. It's going to be much more dressmaking focused this year (hurrah!) and we're going to be there too. We'll bring all your favourite indie patterns, so come and nerd out with us!
We got sent a discount code if you wanted to bag yourself a ticket. You get £2.50 off the full ticket price, just pop this code in at the checkout: TFL2020. Hope to see you there!
---


This wonderful Tilly and the Buttons Indigo dress has Grizzly bears on it and we are totally digging it. Plus, Marie from A Stitching Odyssey looks like a dream in forest green!
Sylvia at The Ravel Out is celebrating Valentines in this beautiful red 7975 McCall's top with a side twist!
We spotted Vicky of Sewstainability over at the Sewcialists blog chatting about her Ready to Sew Julien Chore Jacket that she made with her denim fabric scraps. Isn't this the most awesome denim jacket ever!?!
Katie who blogs over at Katie Kortman, added little faux leather details to her organza Closet Case Patterns Cielo top. We. Are. Obsessed! Make sure to head over to her blog for more photos and a tutorial for adding applique details.
Brittani aka The Real Alexis Bailey stitched Simplicity 9052 – designed by none other than Mimi G – and she nailed it! We simply love everything about this.
Abi of What Abi Makes visited the Mary Quant exhibition at the V&A museum in this 1960's inspired dress which she sewed especially for the occasion! She used the free Mary Quant mini dress pattern designed by Alice & Co Patterns.
We instantly fell in love with this beautiful top, stitched up by Beck from I Sew, Therefore I Am. The pattern she used is the Nora jumper from La Maison Victor magazine and isn't this design amazing!
These jeans are everything! The pattern Patricia aka PatsyPoo Makes used is the Dawn jean pattern by Megan Nielsen and she made these with just 1.25m of fabric. We're impressed!
YES! Manju – Sewmanju, bring on the Summer! This McCalls 7902 flutter sleeve dress with cute sweetheart neckline is perfect to swoosh around in during hot days.
This Lin jumpsuit designed by Selkie Patterns and made by Victoria from Victoria Lucille Anne popped up on our website and we now added a stripey jumpsuit to our wish lists. So stylish!
---

Here are the latest new sewing pattern releases from independent designers in the sewing community. We are passionate about championing indie designers in the sewing community and we are always looking for new sewing pattern designers we can feature. With over 200 designers from around the world creating patterns for us to sew with, there is a lot of choice. If you need some help finding your next sewing project search for more ideas using our sewing-specific search tool.
---


We love nothing more that sitting down at the end of the day and watching sewing blogs, it's always fun to see what patterns other makers have been sewing up or what they've bought in their fabric hauls! Each week we share sewing videos from the sewing community where you can pick up tips, sewing advice and catch up on the latest high street and fashion trends. You'll also be able to see what other makers in the community have been up to.
It's us! Tilly and the Buttons: Make It Simple Book Interview
Kealy at Voice of a Creative: January 2020 Makes – What Have I Been Sewing?
Hayley at Sew Hayley Jane: February Unboxing; To Me, Love Me
Lisa & Louise at Pattern Pals: Ep. 39 – Beautiful Belemnite!
Lindsey at Inside The Hem: February Sewing Plans | Everything I'm working on this month!
Nikki and Rachel of The Stitch Sisters: DIY Maxi Dress | Vogue V9264 Jersey Dress Pattern Review
Emily at Self Assembly Required: December 19 + January 20 makes!
Lauren at Laure Guthrie: Laurens latest makes – Friday Pattern Co Raglan Blouse and Closet Case Pietra trousers
Suzanna at Threadquarters: My plans for Frocktails!
Mel at Handmade By Ditsy Tulip: A work in progress and future plans
Jo at Joey Sewy: Sewing a special dress – finding the right style | Wedding | Prom | Evening wear
Tamlyn at Sewn on the Tyne: January makes & favourites | What I've loved this month!
Abi at What Abi Makes: My 1960s *Inspired* Sewing Pattern Picks
Victoria at Victoria Smith: Measure Fabric Haul
Adele at Button and Pip: Manchester Sewing Bee
---


There is nothing better than listening to people talking about their favourite hobby while we sew. Grab yourself a cup of tea, get the sewing machine warmed up and sit down to listen to the conversations of sewing bloggers, indie designers and other makers on topics from how to design a new sewing pattern to sorting out your fabric stash. Here we have curated a list of sewing podcasts hot off the press this week. Have a listen this weekend for your weekly dose of making inspiration.
Dressed: The history of fashion with April and Cassidy: Fashion at the Oscars, an Interview with Bronwyn Cosgrave
Sewing For The Weekend with Beth and Nina: Klum House & Grainline For the Win!
Love To Sew with Helen and Caroline: EPISODE 132: SEWING SELF-CARE
Bande a Part with Rebecca & Beatrice: Fashion, War & Femininity
---


Each week we also share all the new fabrics, haberdashery and kits from independent sewing businesses that we work with. You'll find the latest fabric collections to hit the shelves, new haberdashery sales, offers and other exciting launches. Take a look at all the products that small businesses have curated from your perusal this week.
Doesn't this box with sewing goodies look absolutely amazing? Hayley has the best taste in fabrics ever! If this is something you would have liked too, you can now sign up to receive your first sewing surprise box in March!
When stickers are this cool, they're not just made for kids. These 'It has pockets' ones from Pink Coat Club are too cute! Anyone got a phone in need of a little make-over?
We fell head over heels in love with this gorgeous Ikat-style viscose twill fabric from Cloth Spot, the beautiful print, the perfect burgundy colour and the drapeyness, we just love it!
These nice and bright beauties are brand spanking new over at Sew Me Sunshine. Wouldn't they make the loveliest new additions to your Spring/Summer wardrobe?! Now, what will you make first?
We've never seen ribbing this amazing! It's rainbow colour galore over at Fabrics Galore. It's a tubular knit, which makes it perfect for cuffs, waistbands and necklines.
These *very* pretty bamboo needles from Beyond Measure are perfect for sewing up your knitwear, but have you thought about threading the ends of your overlocking threads back into the seam? The eye is big enough to thread wool or multiple threads through, which make these multifunctional must-haves!
We spotted this super fun Sea Life fabric over at Lamazi Fabrics and we now wish to go on holiday to the Caribbean. Like, right now…
Super subtle and super sweet is this printed grid fabric from Cloth & Candy!
This brand new floral design from Lady McElroy is beyond stunning! Someone please make some sort of tiered maxi dress with lots of gathers with this cotton lawn from The Draper's Daughter
We love the look of these pretty Cable Knit Jaquards from Pin & Sew. The colours and texture are amazing and we'd really love a cozy sweatshirt in this!
We've made it official. This cotton knit from Lulou Designs has the most adorable design! And we don't trust anyone who disagrees with us on this…
Hoorah! Receive 50% off ALL Vogue patterns from the Sew Direct website. We've got our eye on this beauty (pictured below), what do you think? Yay or Nay?
---



We keep a handy list of sewing events, exhibitions and meet ups happening in the sewing community all over the world on our sewing social calendar here.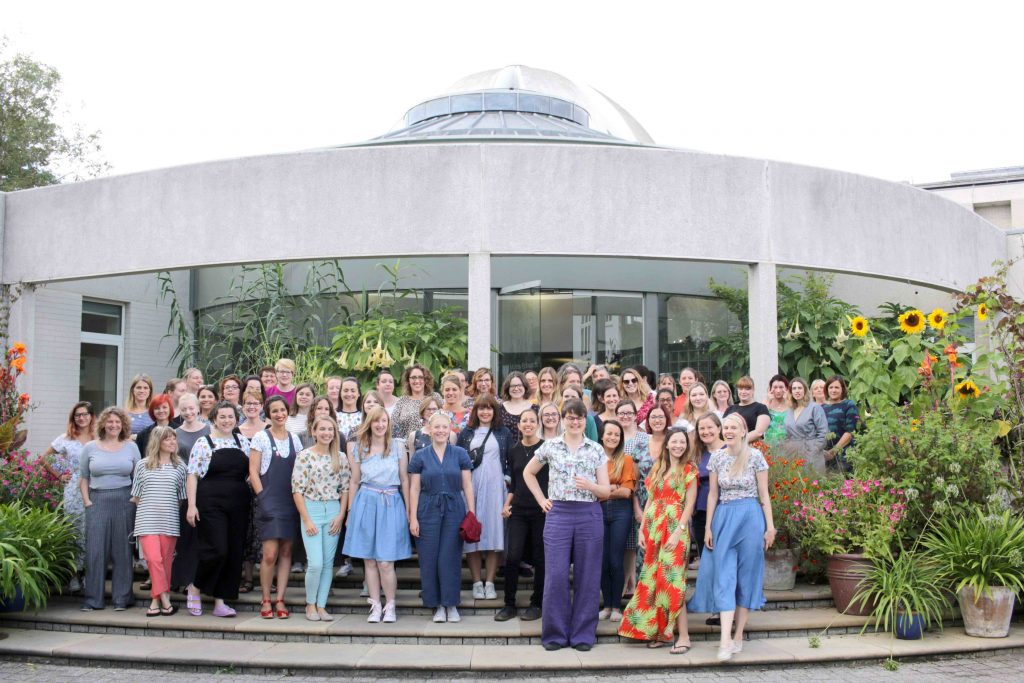 ---



Come and join our sewing Facebook group where we are chatting about sewing plans, new patterns and helping each other out with projects.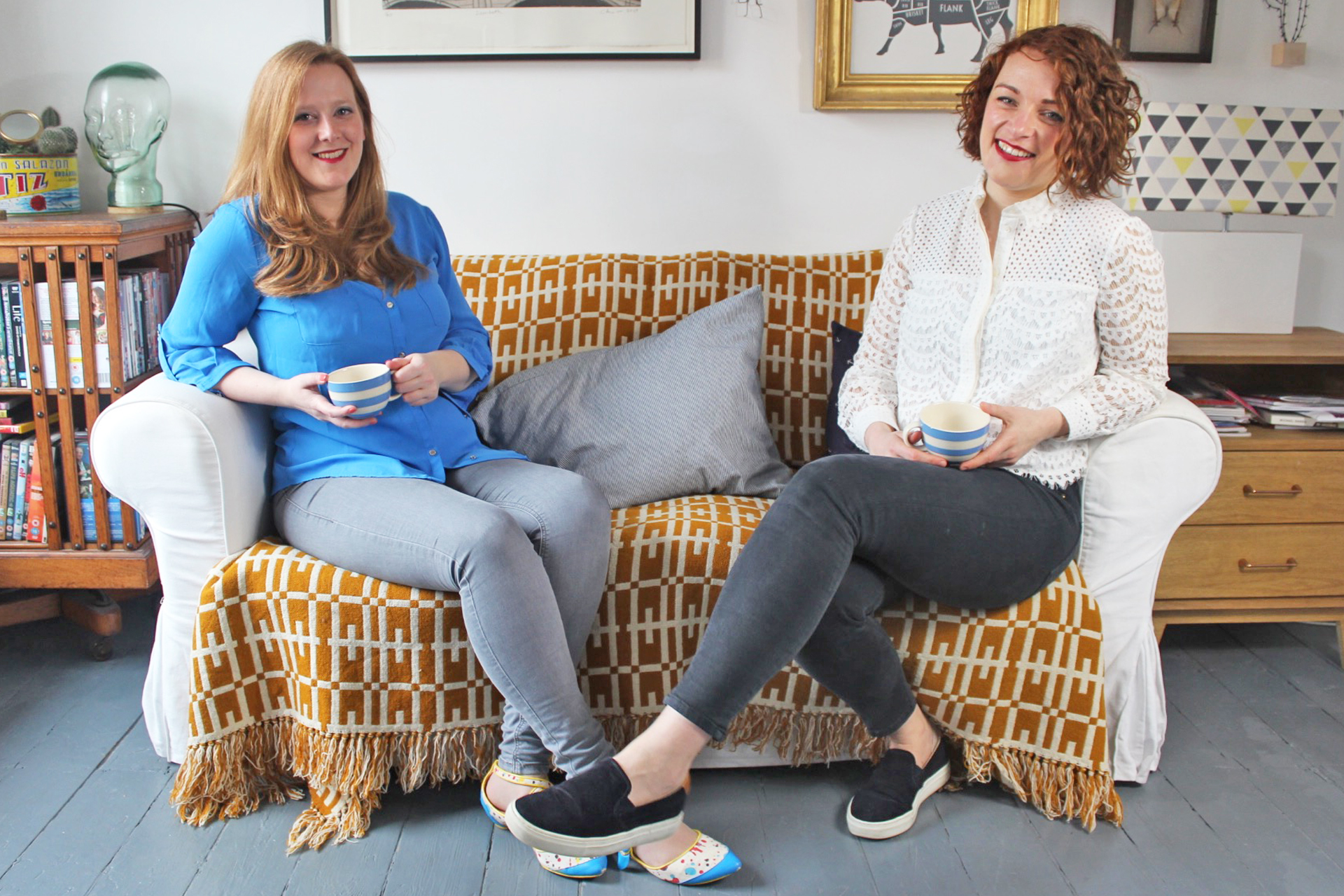 ---