Sew Reporter – 25 August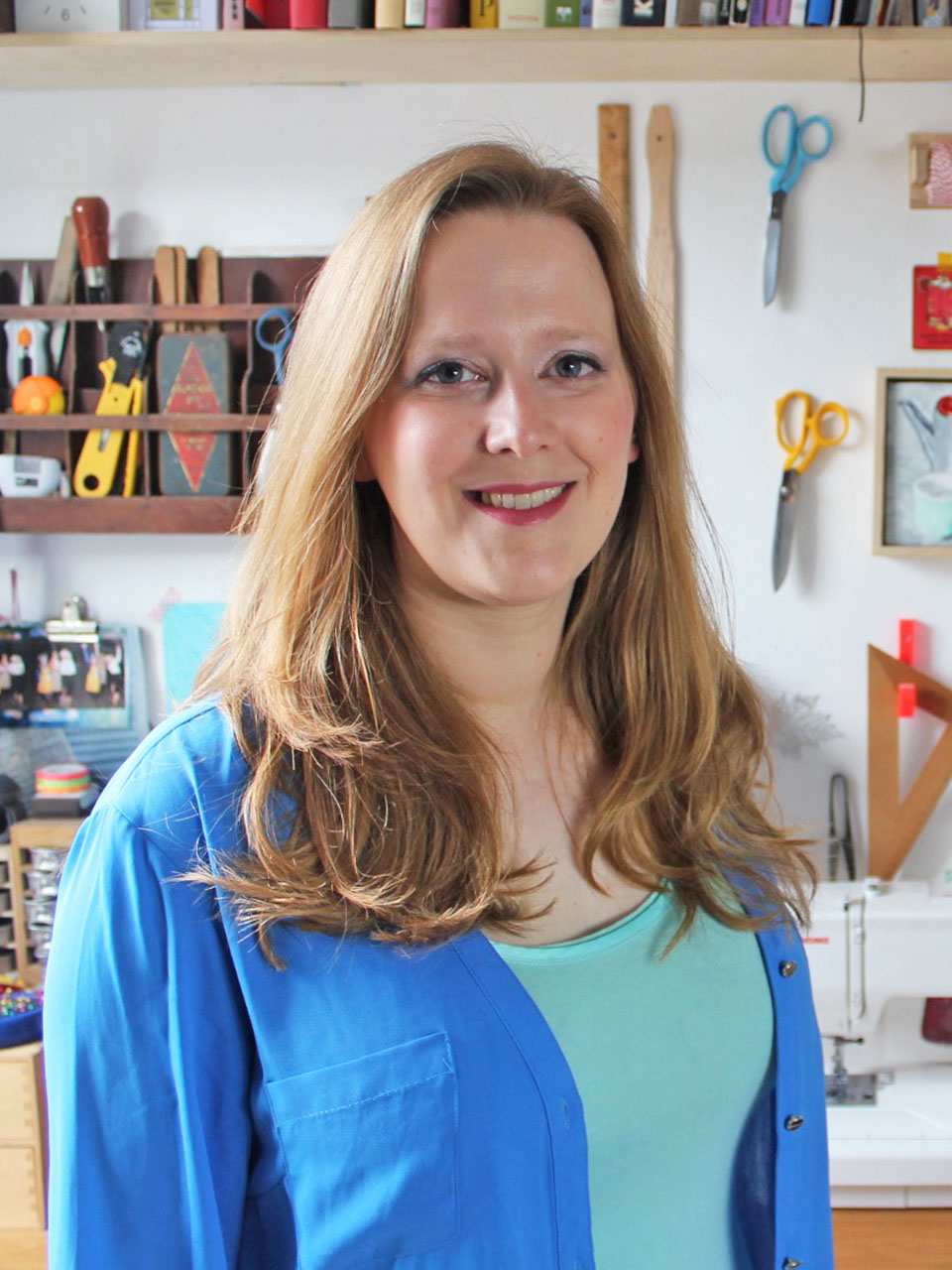 Hooray! It's a bank holiday weekend and hopefully that means that you've got an extra sewing day planned. We know we do!
If you're looking for a quick and fun project that only uses a meter of fabric or even less, do make sure to check this blog post where we share lots of awesome patterns that fit that description!
If you need sewspiration before you start – you know the drill –  just scroll down! Enjoy your weekend!
---
Wow! Fiona of Diary Of A Chainstitcher blogged about the bridesmaid dress she made for herself and we are in love with this gorgeous gown! Be sure to check out her blog for more details on the fabrics and patterns she used.
Can you believe this is an Ogden Cami! Sylvia of The Ravel Out added ruffles to her True Bias Ogden Cami and it transformed it completely!
More ruffly inspiration provided by the wonderful Marie aka A Stitching Odyssey. She stitched the ever so popular Deer & Doe Myosotis dress in a lovely gingham with cute little flowers. We love it!
This red summer dress of dreams is made by Beth from Sew DIY. She used Vogue V8577 to create it and she looks wonderful!
Jasika from A Curious Blog stitched a 90's vintage swing dress using Vogue pattern 7175. This style is very on trend at the moment and we totally want to add a dress like this to our own wardrobes too!
A jacket doesn't get sweeter than this! Joy aka Pink Coat Club used the free Fabrics Store Paola Workwear Jacket pattern and she looks as cute as a button.
We are in love with the amazing outfit Mie aka Sewing Like Mad created using the Daisy Designer Pant and Parker Tunic by Style Arc. Don't those fabrics look perfect together!
Emma aka Crafty Clyde made not one, not two, but three Nina Lee Kew dresses! They are definitely worth a peek so head over to her blog if you want to see them all.
We've been Closet Case Patterns Kalle shirt fans for a looong time, but we love this pattern even more after seeing this lovely version stitched by Patsy from PatsyPoo Makes!
Boom! This stunning red dress is made by Alexia aka The Real Alexis Bailey using Vogue 9355. It's perfection!
Everyone needs a summer dress like this one in their wardrobes! @sewyourhappy used the Seren dress pattern by Tilly and the Buttons and she nailed it!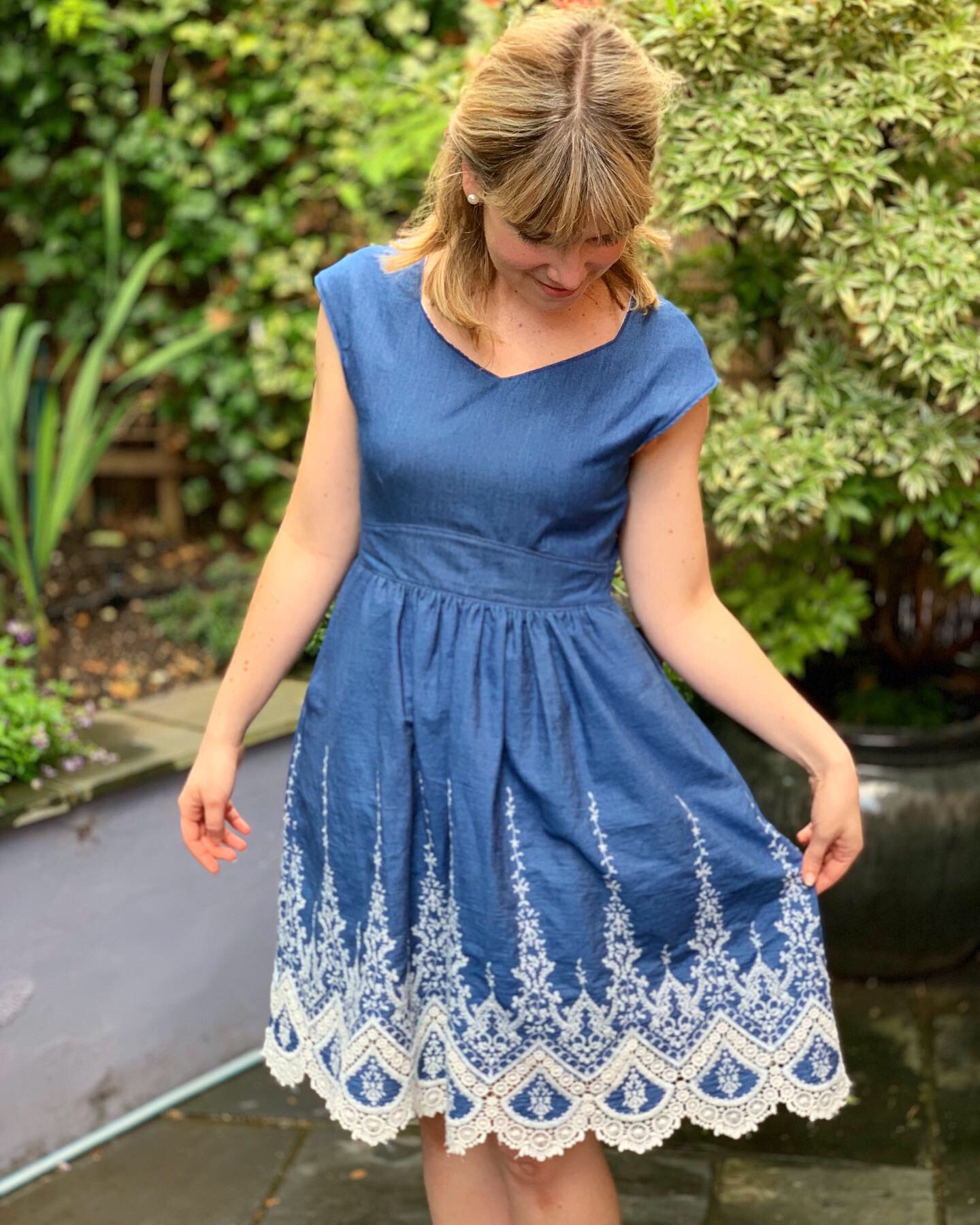 Look at that beautiful embroidered border! @goingtoneedstitches made the Jennifer Lauren Handmade Raine dress and it's a fabric and pattern match made in heaven!
---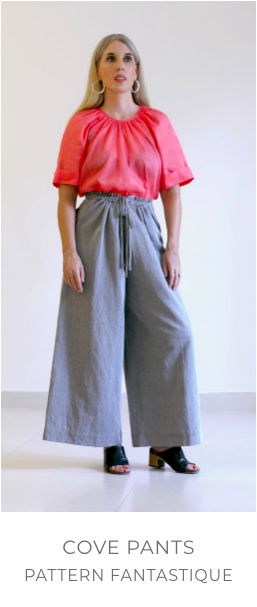 ---
Watch the latest vlogs from makers in the sewing community this week…
Hayley at Sew Hayley Jane: My Summer Makes
Adele at Button and Pip: Tilly and the Buttons Stevie Hack || #THEHACKOFF
Lyndsey at Inside The Hem: Pattern Mashup / Frankenpattern Tutorial #SewcialMashup
Karina at Lifting pins & needles: Sewing for mum. Cadence top (Love Notions). Family that stripes together stays together
Joey at Joey Sewy: Easy shirt tutorial no sewing buttonholes or collar!
Mel at Handmade by Ditsy-Tulip: The Jasika sewing diary part 3 / welt pockets are my new nemesis
Tamlyn at Sewn on the Tyne: A *BIG* sewing catch-up | Fabric Haul | Fabric discount | Sewing challenge & Giveaway!
Abi at Crafty Pin Up: July SEW & TELL & a change of sewing plans!
---

Listen to a podcast this weekend for inspiration and sewing chatter while you make…
Love to Sew with Helen and Caroline: EPISODE 107: DENIM
Clothes Making Mavens with Helena and Lori: Episode #34 – Sewing for a Good Cause
Sewing Out Loud with Zede and Mallory: Applique
Sew and Tell with Meg, Amanda and Kate: Find Your (Sewing) People – Episode 20
Sewing For The Weekend with Beth and Nina: Fabric Scraps 
Bande a Part with Rebecca & Beatrice: Fashion Interiors
---
Take a look at all the new fabrics, haberdashery and kits from sewing businesses this week…
The wonderful people of Loom & Stars have got an offer you can't refuse! They have started their sale early, especially and only for The Fold Line community. (WHOOP!) Here's the best part: 20% off everything on their website! Just use the code FOLDLINE at the checkout.
Yep, this could totally become your new "transition from summer to fall" outfit! Just check out this dreamy double gauze from Cloth Candy!
This *Me Made* pin is such an iconic design in the sewing community! Are you part of the Pink Coat Club yet?
Did you know Sew Hayley Jane offers 3 (!) different monthly subscription boxes? We love the luxury box which includes: up to 3.5 metres of luxury dressmaking fabric, 5 fat quarters, an independent dressmaking company pattern and a selection of haberdashery items and sewing gifts!
Do you practise yoga? Or do you know a yoga lover? We spotted the most perfect yoga fabric over at Fabric Godmother!
This fabric has such an unusual combination of colours and yet we are TOTALLY into it! It's this floral viscose twill from Cloth Spot we're on about!
These brand new flowery viscose fabrics from Sew Over It are Out. Of. This. World!
We love jersey. We love colours. We love an unusual print. So it's not a surprise that we love this gorgeous fabric from Sew Me Sunshine!
Dungarees, skirts, jackets, pinafores, trousers… We started dreaming up all sorts of garments when we saw this delicious rose stretch needle cord at Lulou Designs!
Now this is what we call a mahoosive sale! Shop all the dressmaking patterns at Sew Direct with 50% off! Including this gorgeous jersey dress which is now only £5.
Doesn't this fabric from Fabrics Galore look like it would make the most perfect jumpsuit?! The big leopard print would be perfect for a bigger garment and that colour red is just screaming for a big and bold statement piece!
These fabrics are called Shweshwe and they are printed dyed cotton fabric from South Africa. You can find them at Urban Stax and they're definitely worth swooning over!
Is anyone else – like us – totally obsessed with tencel fabric at the moment? We just found out that The Draper's Daughter have a beautiful range in stock, with lots of lovely plain colours and a few gorgeous prints too!
Lamazi Fabrics is selling the coolest swimsuit fabric on earth.. We totally want this to create a fabulous bikini and take it on our imaginary holiday to the Maldives!
---
We keep a handy list of sewing events, exhibitions and meet ups happening in the sewing community all over the world on our sewing social calendar here.
---
Come and join our sewing Facebook group where we are chatting about sewing plans, new patterns and helping each other out with projects.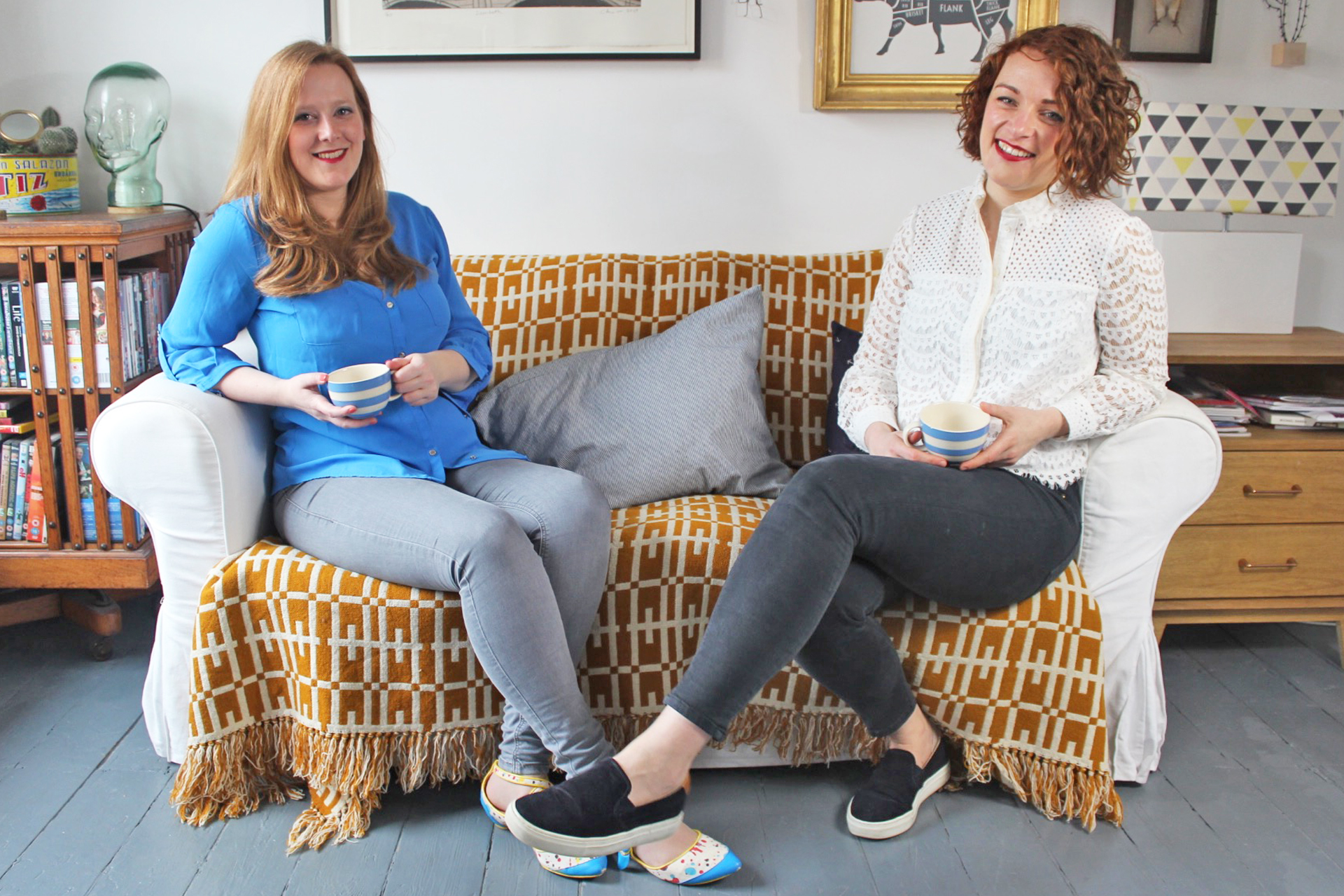 ---