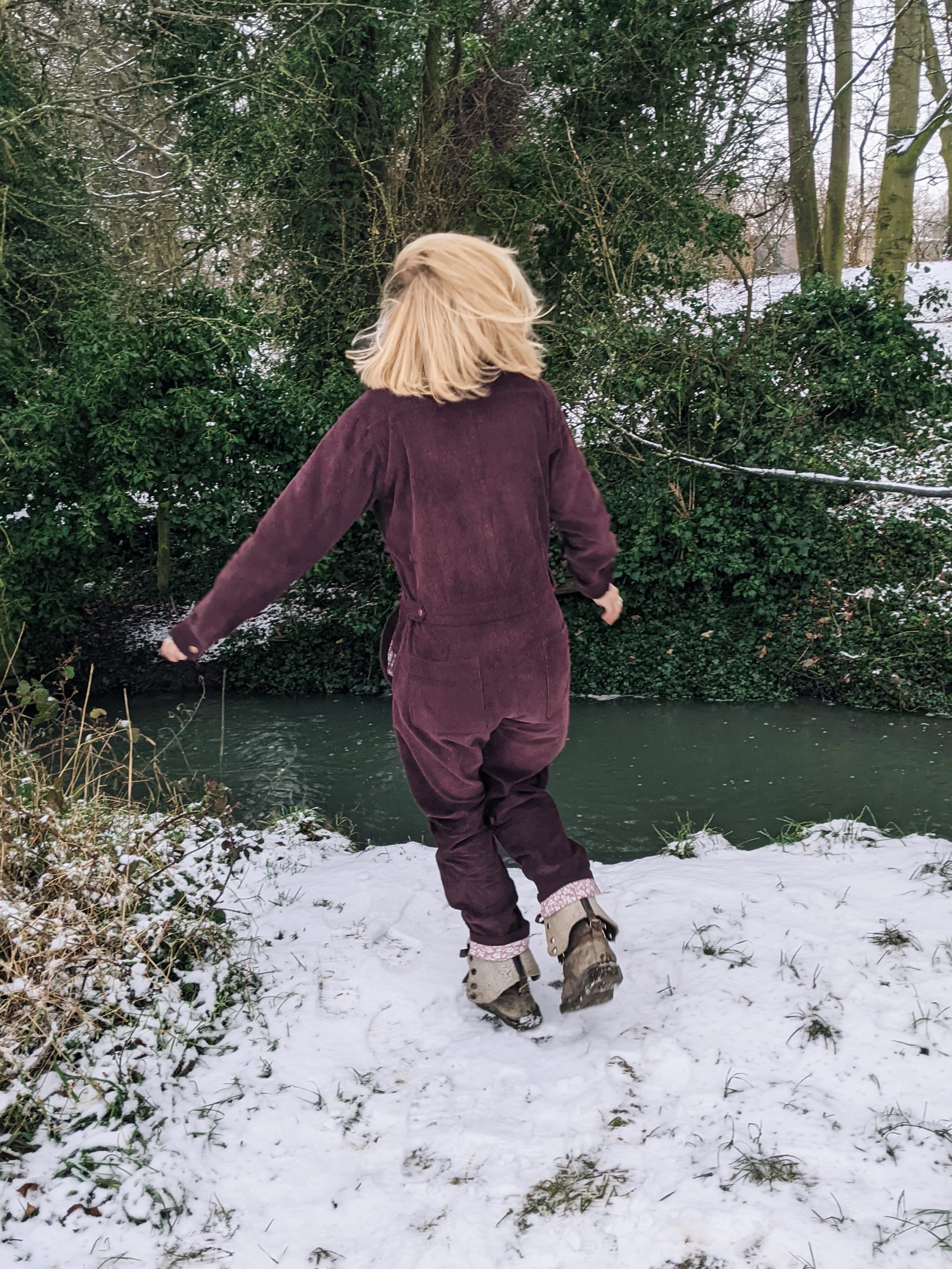 I am really happy with this Thelma! I made the size 8, (i'm 32-26-37) and it is a good fit on me, I think I maybe quite long bodied though as the next one I make I will probably add an extra inch to the body of, this one is fine I just notice it if I'm reaching up for stuff.
The instructions on the pattern are really clear and easy to understand and it all came together really easily. I swapped the buttons for poppers and I wish I had inserted the ones on the body when you're supposed to do the button holes but you live and learn!
I managed to squeeze it out of 2.5 metres of fabric because I used a contrast for the under collar and the back waistband lining, I also added the contrast to the legs to create a fun turn up too.
Going to make another one of these out of a lightweight denim with short sleeves for the summer!