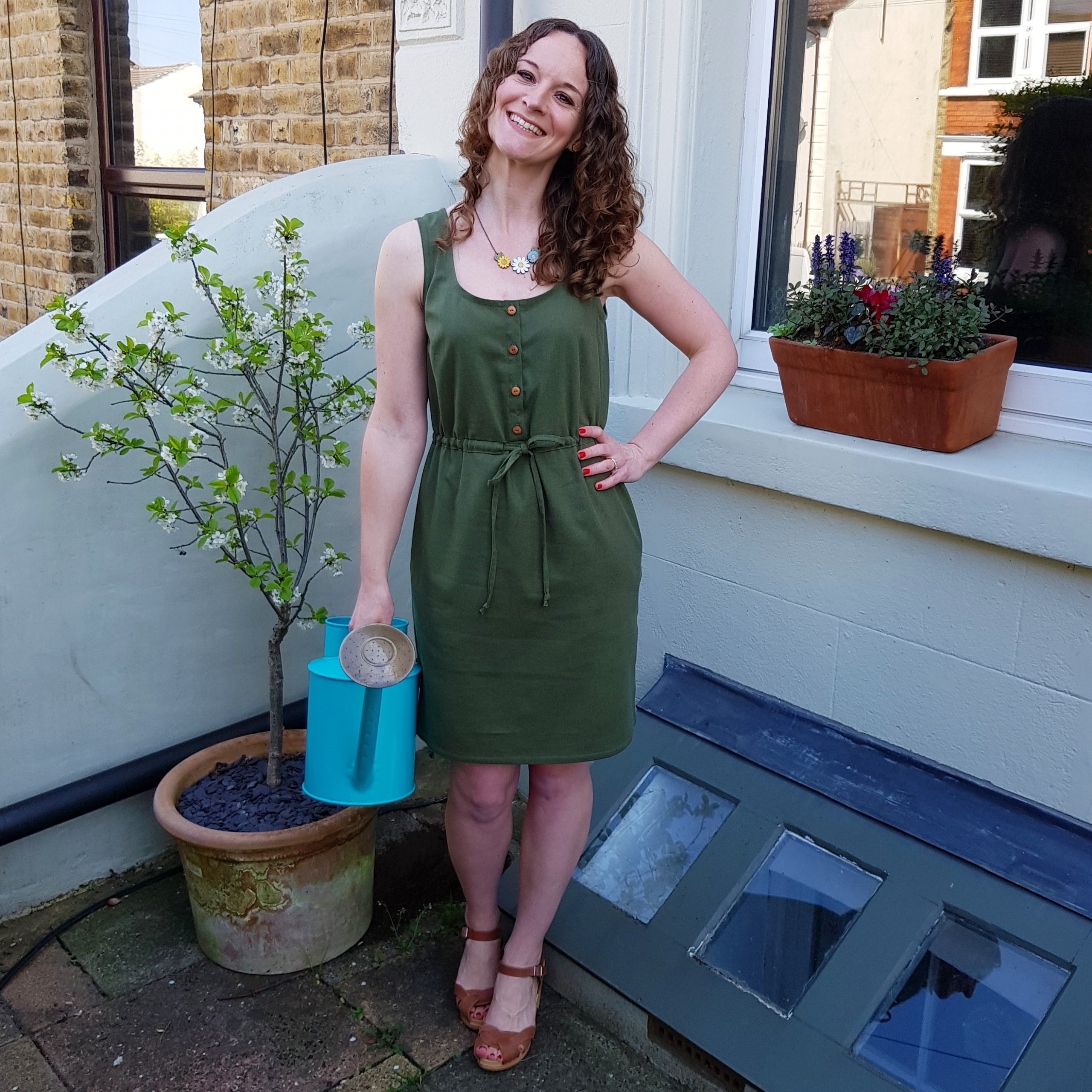 As soon as I saw the Southport dress @patsypoomakes made last summer, I knew I just had to have one! It's a pretty simple sew and would be suitable for anyone familiar with inserting button holes and creating a bias tape neckline.
I used a lovely khaki green viscose linen from Sew Me Sunshine for my dress. It was incredibly well behaved during construction, is beautifully soft to wear and hardly creases at all! I spent a whole day lounging about in the garden in my Southport and when I took it off and hung it up in the evening it hardly looked like it had been worn – result!
This is only the second time I have used a True Bias pattern and I thought the instructions were excellent. They are clear, set out nicely and very easy to follow. The way the bias tape is finished at the button placket is super neat and the drawstring casing construction is very clever too – top marks!
I made the size 2, as I have a small bust and was worried about gaping, and I'm delighted with the fit. There's plenty of ease in the hips where I need it, but the bodice sits nicely across my shoulders and chest. The only tiny alteration I made was to make the second turn of the hem 1/2″ instead of 1″.
If I made the dress again I wouldn't do anything differently because I absolutely love it! The size and shape are perfect for me and it's a comfortable and wearable dress, which I'll be living in all summer. I usually struggle to find maxi dresses that suit me, but I'm tempted to make the full-length version next and have the perfect fabric in my stash!