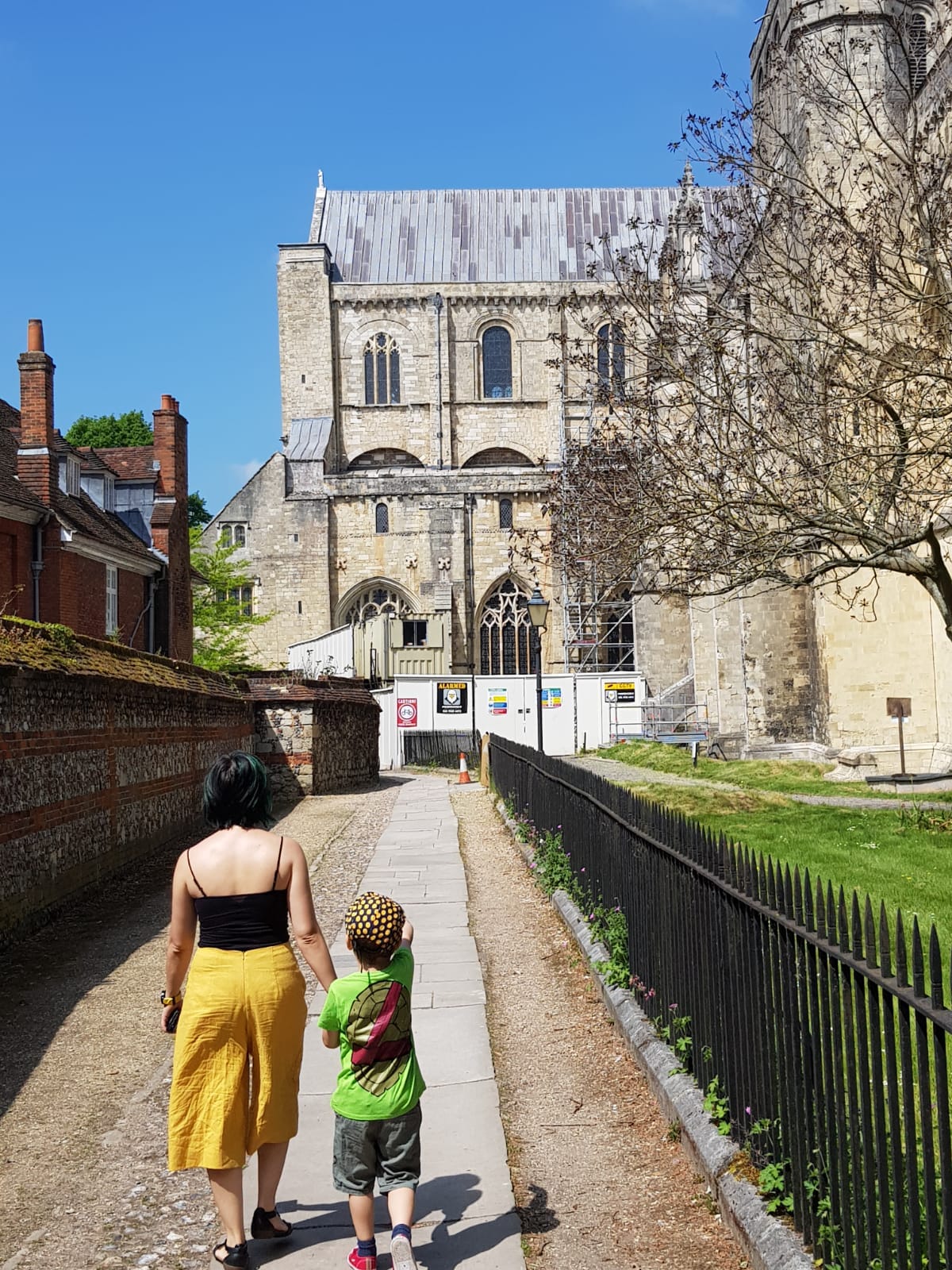 I made view D – fitted around the waist and towards the hip, but has wide and flowy legs.
I shortened the crotch after reading a couple of reviews saying it was too long. I'm only 5″2, I didn't want to risk it. I also did a flat seat adjustment a la StyleArc, I need that on all trousers.
I omitted the waistband and used facings instead. I didn't have enough fabric for a continuous waistband. I was going to draft a curved waistband but got lazy and traced facings. Facings are more comfortable anyway.
I didn't put pockets in because the pocket piece goes all the way to the waist and that works better with a band, not facings. Also, I didn't have any matching lining fabric.
I like the shape of these culottes, they are quite full considering there are no pleats / gathers at the top. I prefer them to a skirt, I don't have to worry when running after they boys or sitting down or any other situation where a wide skirt could become indecent.