Sew Reporter – 5th April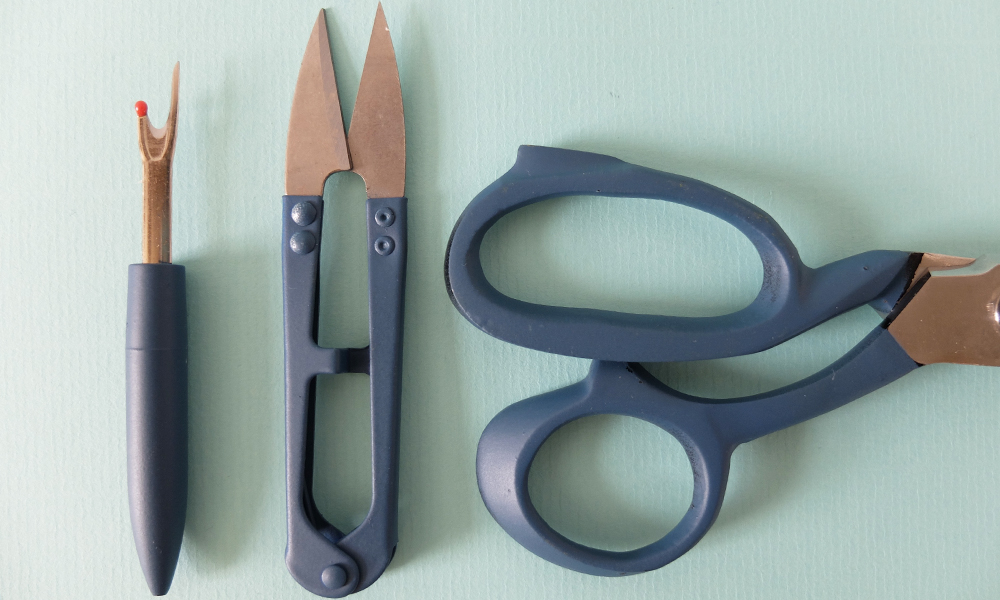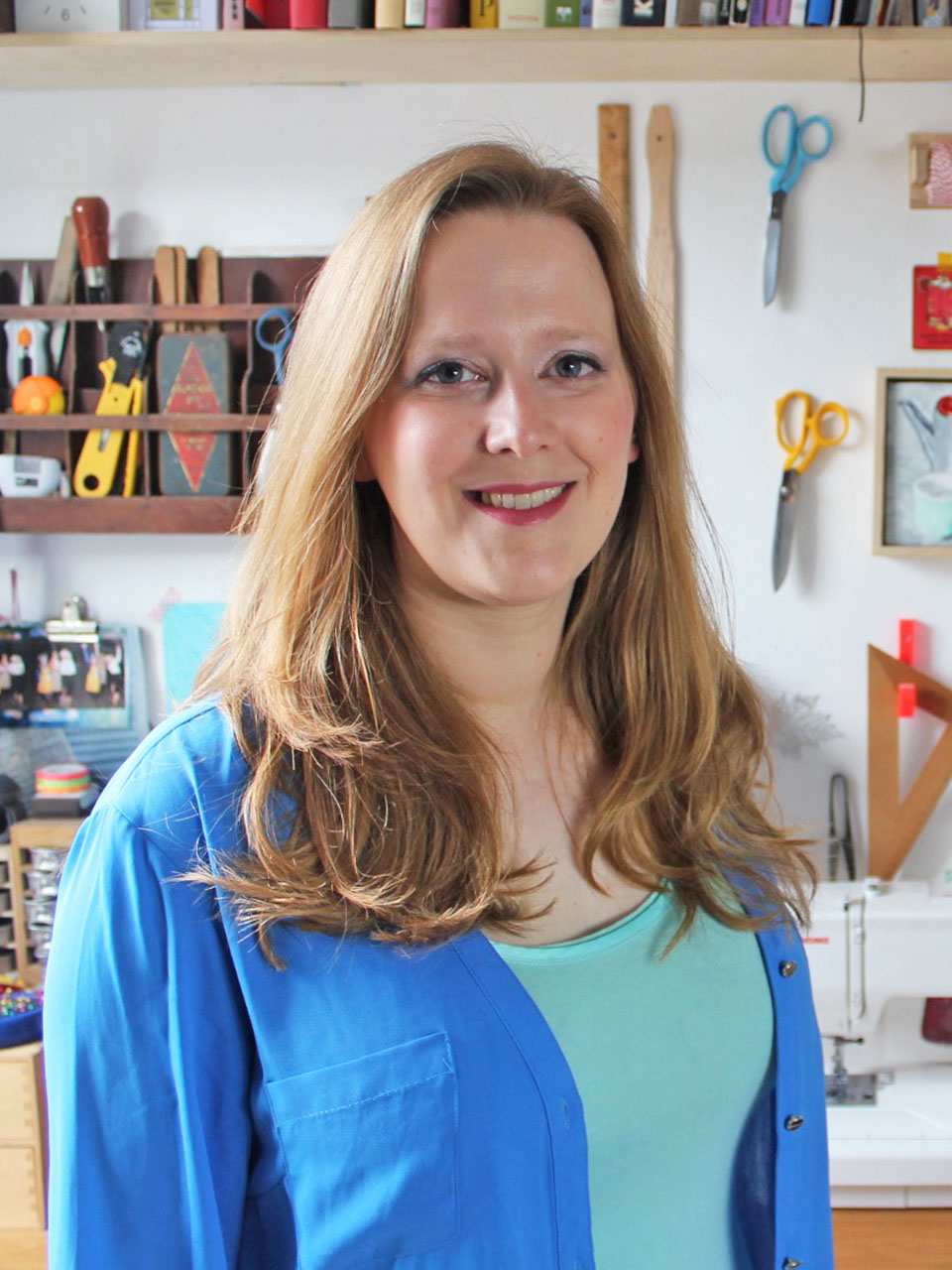 Hello! How are you all doing? Searching for inspirational makes from the sewing community this week really lifted our spirits! Everyone is sewing lots of colourful outfits and we wanted to share them with you to hopefully brighten your day.
Also on the blog this week –> Some beautiful new indie sewing patterns were released in March and Kate gathered some of them in our Sewing Pattern Round-Up! Perfect if you're looking for sewing inspiration whilst you sew this weekend.
---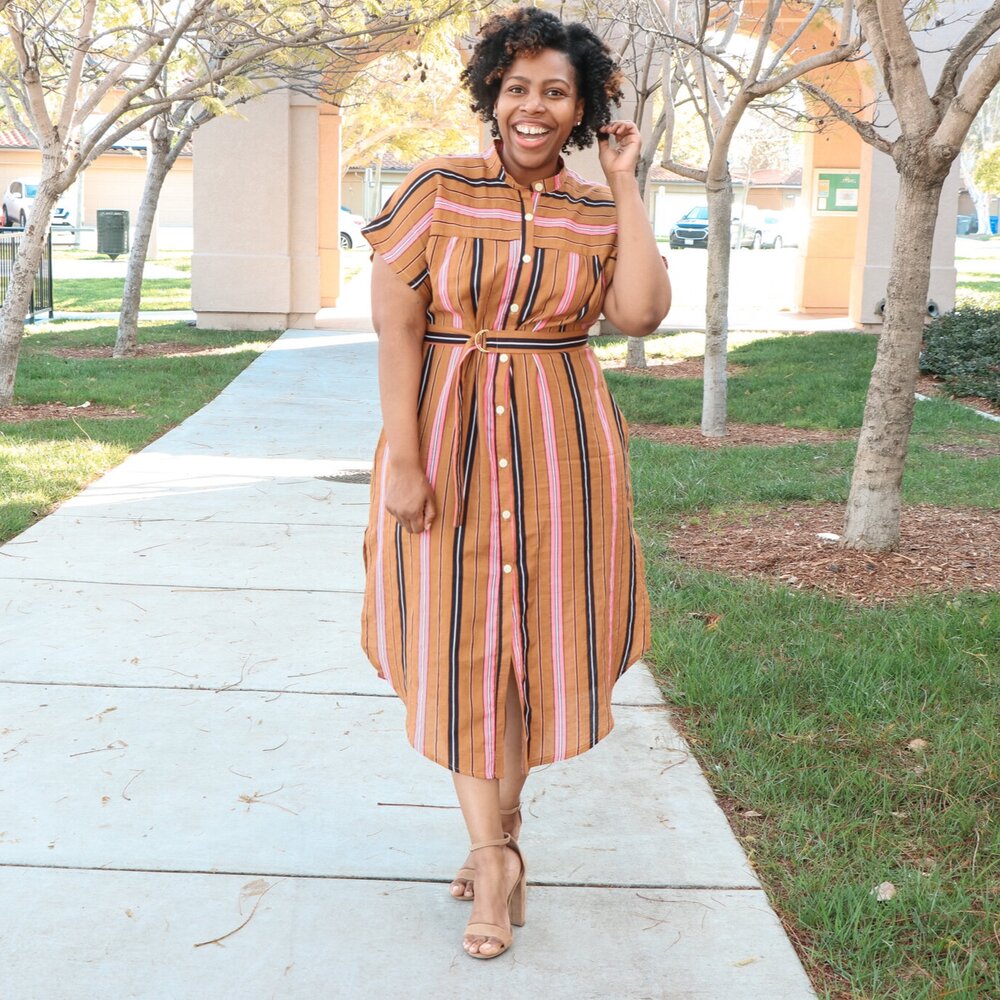 We love love love this beautiful shirt dress! Brittany aka Brittany J. Jones made McCall's 3080 and the placement of the stripey fabric is just perfection.
This jumbo cord Lysimaque Nenuphar jacket is made by Katie from What Katie Sews and it's the fourth time she made this pattern! We're super impressed.
Mimi G aka Mimi G Style is here to brighten up your screen! She is looking fabulous in Simplicity 9114 trousers.
Marie from A Stitching Odyssey stitched the Solina dress from the Breaking The Pattern book by Named. It looks beautiful on her! Also, this awesome fabric is covered with little cupids and it's so ADORABLE!
Emily from Self Assembly Required wrote that the Pinnacle top from Papercut Patterns is one of those patterns that looks like a weird puzzle that somehow magically comes together to make a shape you understand. Well, we're intrigued, and we love your top Emily!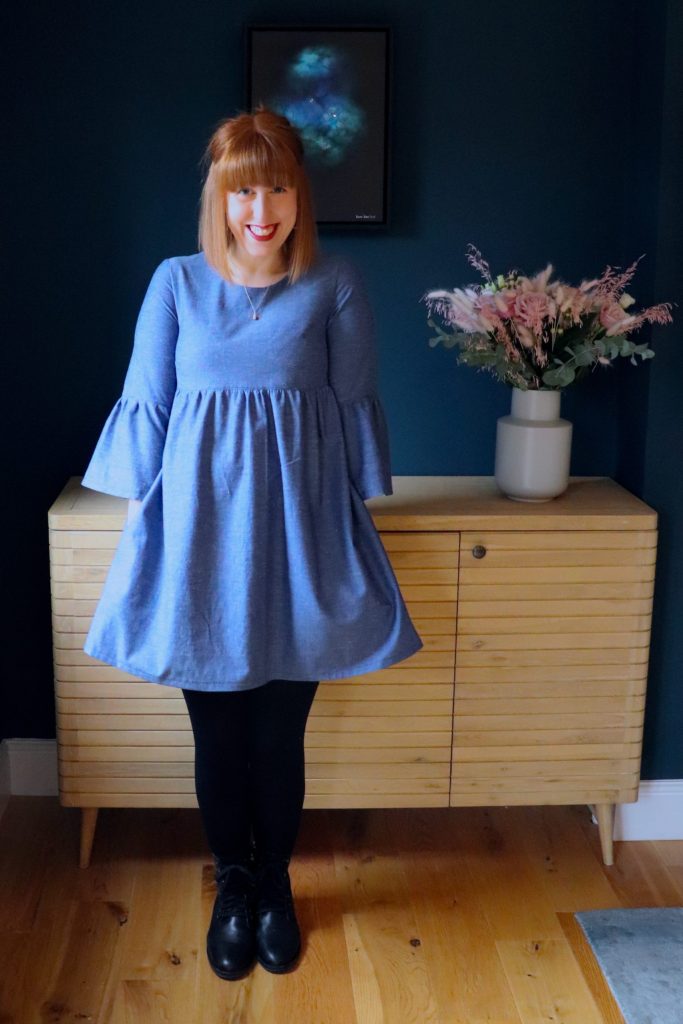 Jen aka The Gingerthread Girl is looking super cute in her Indigo smock dress by Tilly and the Buttons! Check out her blog for more photos and her cute little baby bump.
Dream dress alert! Angie aka The Mindful Sewist made the Florence top by Merchant & Mills into a dress and she nailed it!
These Closet Case's Carolyn Pajamas are so lovely and bright. We can imagine that Beck from I Sew, Therefore I Am is spending a lot of time in these pretties!
If you are looking for a lovely summery top, you might want to consider the Peplum Top from Peppermint Magazine. It's a free download and we certainly love it this version from Zoe at So, Zo.. What Do You Know?.
Abi from What Abi Makes stitched these lush Safiya dungarees from Tilly and the Buttons newest book: Make It Simple. Gorgeous!
Katie from Katie Makes A dress made a beautiful McCall's 8040 top (check out her blog for photos!) and then she created this ah-mah-zing dress with the same pattern. We're obsessed!
Annabelle @KnotSewGrany made these Persephone Pants by Anna Allen in the coolest fabric, and they look so good on her! It's actually her second version and you can read her pattern review here.
---

Here are the latest new sewing pattern releases from independent designers in the sewing community. We are passionate about championing indie designers in the sewing community and we are always looking for new sewing pattern designers we can feature. With over 200 designers from around the world creating patterns for us to sew with, there is a lot of choice. If you need some help finding your next sewing project search for more ideas using our sewing-specific search tool.
---

We love nothing more that sitting down at the end of the day and watching sewing blogs, it's always fun to see what patterns other makers have been sewing up or what they've bought in their fabric hauls! Each week we share sewing videos from the sewing community where you can pick up tips, sewing advice and catch up on the latest high street and fashion trends. You'll also be able to see what other makers in the community have been up to.
It's us! New Sewing Pattern Releases || March 2020 || The Fold Line
Charlotte at English Girl At Home: March 2020 Sewing Zine
Emily at Self Assembly Required: March Makes 2020!
Lisa, Louise and Megan at Pattern Pals: Ep. 41 – Our Finished Belemnite Dresses
Nikki and Rachel at The Stitch Sisters: Coffee & Catch Up | Sewcial Distancing Edition
Adele at Button & Pip: March Makes || Sewing Vlog
Kealy at Voice of a Creative: March 2020 Fabric Haul and Sewing Plans
Victoria at Victoria Smith: Paris Fabric Haul
Lindsey at Inside The Hem: Sew Over It Penny Dress Sewing Pattern Review
---


There is nothing better than listening to people talking about their favourite hobby while we sew. Grab yourself a cup of tea, get the sewing machine warmed up and sit down to listen to the conversations of sewing bloggers, indie designers and other makers on topics from how to design a new sewing pattern to sorting out your fabric stash. Here we have curated a list of sewing podcasts hot off the press this week. Have a listen this weekend for your weekly dose of making inspiration.
Love To Sew with Helen and Caroline: EPISODE 139: TNT PATTERNS
Clothes Making Mavens with Helena and Lori: Episode #39 – What's Happened to the Big 4 Pattern Companies?
Sewing Out Loud with Zede and Mallory: When Needles Go Bad
Sew and Tell with Meg, Amanda and Kate: Quarantine Sewing — Episode 36
Dressed: The history of fashion with April and Cassidy: Fashion History Now #4
Sewing For The Weekend with Beth and Nina: Fabric Shopping Online Part 2
Bande a Part with Rebecca & Beatrice: Our Favourite Favourites
---


Each week we also share all the new fabrics, haberdashery and kits from independent sewing businesses that we work with. You'll find the latest fabric collections to hit the shelves, new haberdashery sales, offers and other exciting launches. Take a look at all the products that small businesses have curated from your perusal this week.
We spotted the brand new Nani Iro 2020 Collection at The Draper's Daughter and these prints are beautiful beyond words.
We're definitely tempted by all the new Art Gallery fabrics over at Lamazi Fabrics. The colours of this stripey rayon are so amazing together, it makes us want to sew something fabulous!
Anyone else always gets extremely exited to see the new Rifle Paper Co. fabrics? Cloth & Candy is stocking this pretty floral to make your dream Spring outfit. It's just the cutest, isn't it!
Anyone in the market for a Chanel-style jacket or a Spring coat? We are obsessed with this boucle from Cloth Spot, the texture is amazing and this colour combo gets us every. single. time!
Hoorah! The time has come to sign up to Sew Hayley Jane's sewing subscription box for the month of May. These boxes are such a treat and also save 10% using the discount code FOLDLINE10.
Do you or your friend need a little pick me up? Pink Coat Club is THE place to be for cute little gifts. We love these sticker packs! You get to choose your own fave designs, which is actually the hard part…
These stripey linen and viscose mix fabrics from Fabrics Galore made our hearts skip a beat… How gorgeous would they be as a pair of trousers or a jumpsuit?!?
At the moment one can only wish to look as fabulous as these Catwalk ladies from Lulou Designs!
Spotty dots for days! This viscose from Sew Me Sunshine would make such a swoon worthy Spring/ Summer outfit…
Honestly, we could not love McCall's 8064 (pictured below) more! It has such beautiful design features and it comes with lots of options to customise your own version.
---


We keep a handy list of sewing events, exhibitions and meet ups happening in the sewing community all over the world on our sewing social calendar here.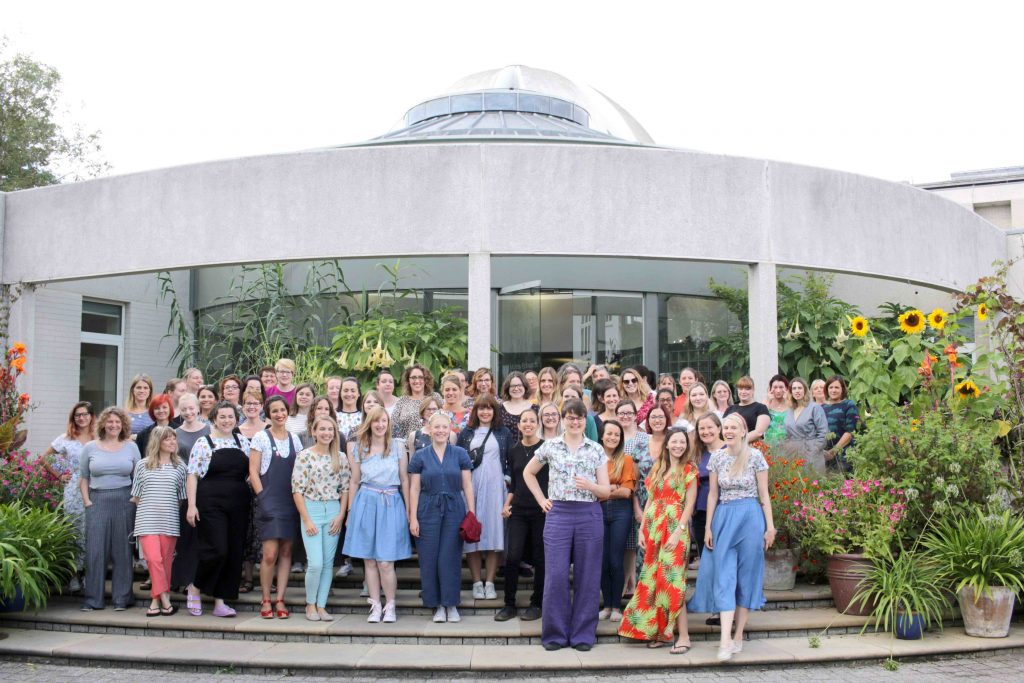 ---


Come and join our sewing Facebook group where we are chatting about sewing plans, new patterns and helping each other out with projects.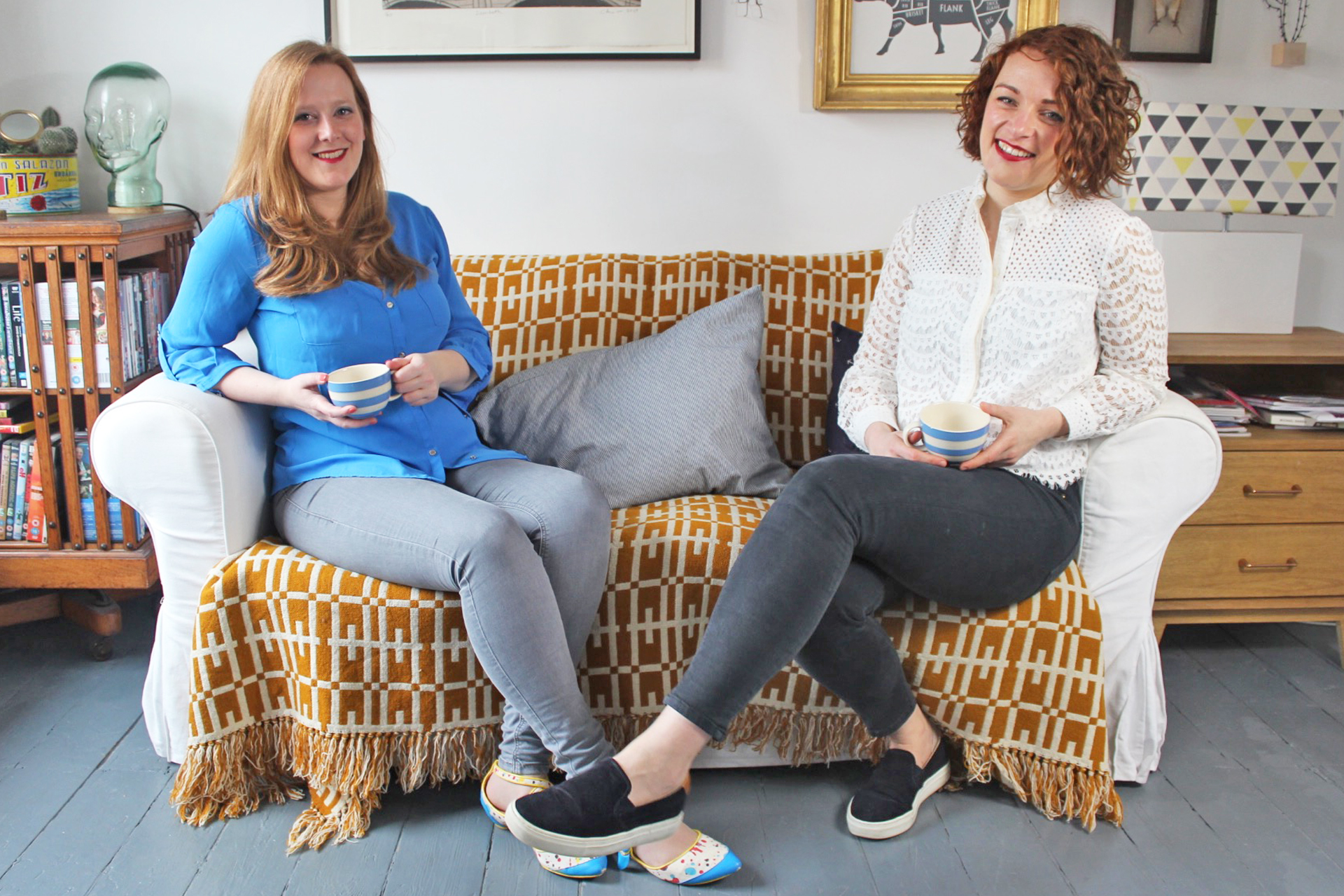 ---