Sew Reporter – 10 November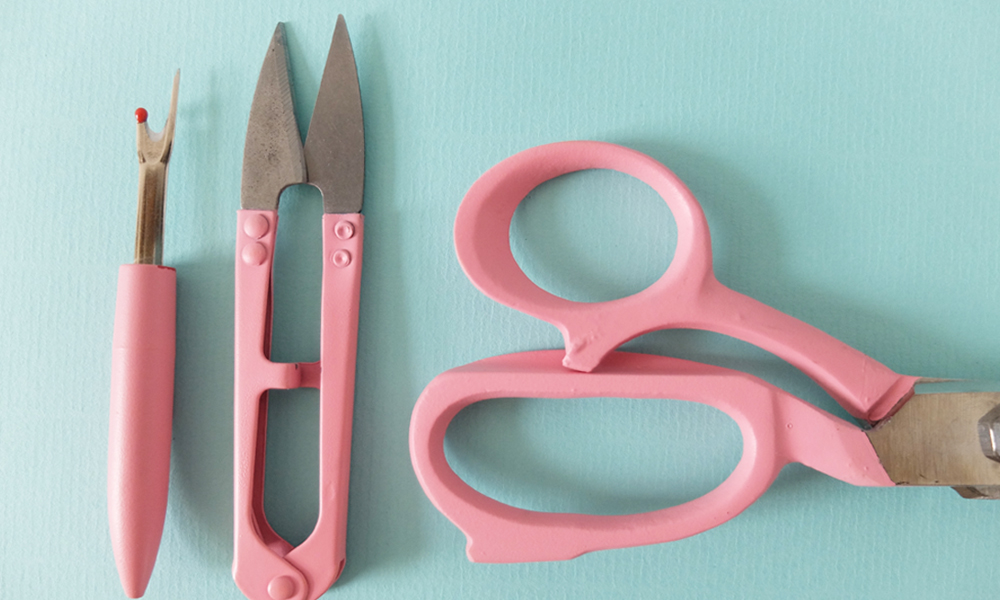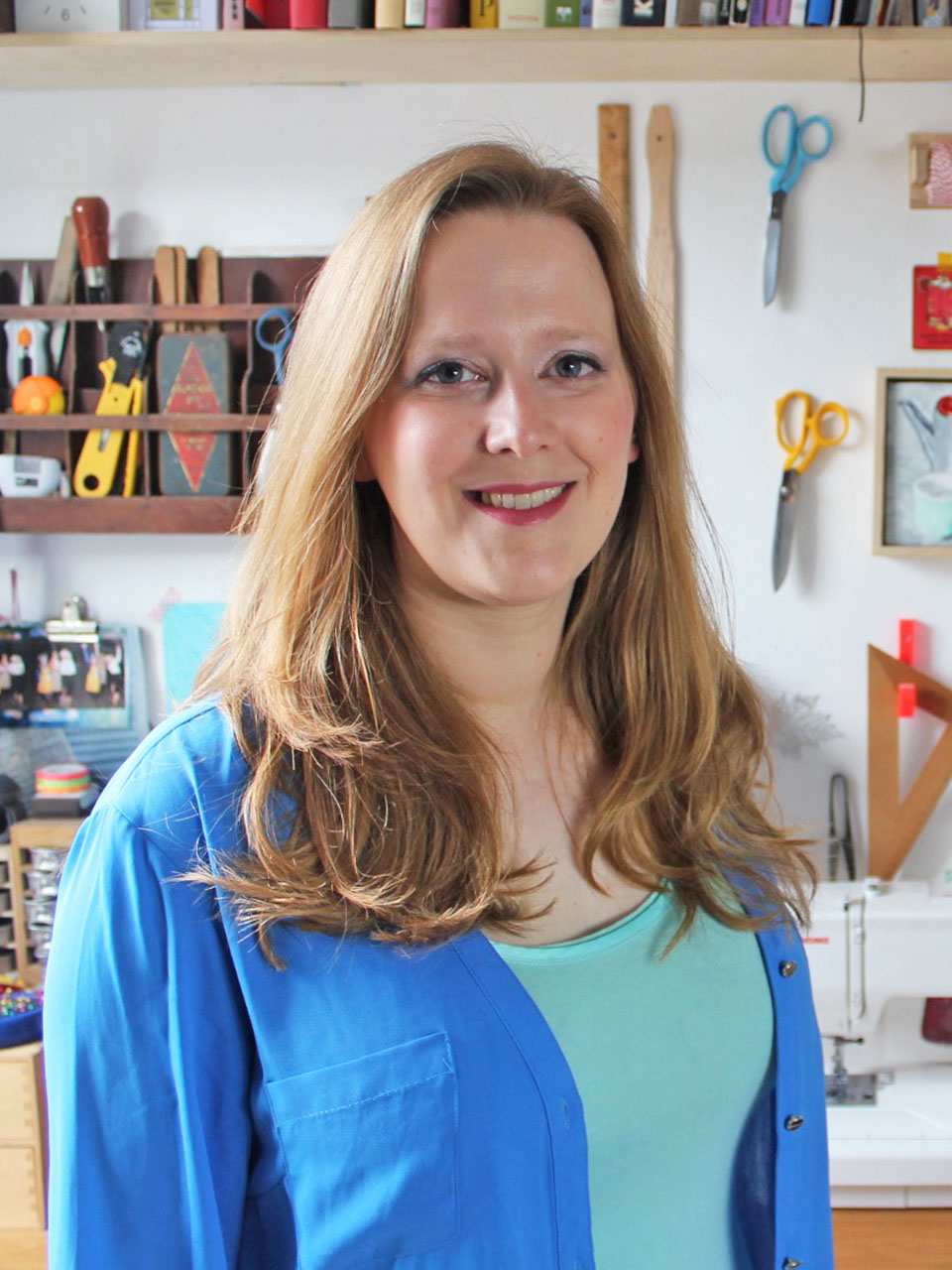 Welcome back to another edition of the Sew reporter. We have some exciting news! You can now upload any PDF pattern (not just purchased from us) to our website and we will have our wonderful printer (called Brenda!) print it on big A0 sheets for you. Find all the ins and outs here!
For your weekly dose of inspiration we have found lots of autumnal makes that you HAVE to see because they are beyond stunning – you know the drill, just scroll down. And Kate is back again on YouTube with The Sew Down!
---
We are super excited to have been nominated for a British Sewing Award by Sew Magazine! If you have a spare moment to vote for us – and some of the other amazing businesses in the sewing industry – that would be wonderful. Click here to cast your vote, it only takes a couple of minutes and you can win some prizes too!
---


This animal print jacquard, this trench style coat, this whole outfit, we are SO into it! Jasika from Try Curious Blog really nailed this look.
Inspired by a ready to wear dress, Vicky from Sewstainability sewed up the the Sew Liberated Hinterland dress with super fun ruffles!
Bianca aka Sleepless in Bavaria has joined the Simplicity #hackalong blogger tour and made the S8700 jacket. She added a waist tie, pretty trims and some fabulous pockets!
We're pretty sure that this dress will continue to put a smile on Holly's aka That's Sew Peachy face every time she wears it! She used the Carnaby Shift Dress pattern by Nina Lee and it's perfection.
All the heart eyes for this fabulous McCalls 7925 tunic that is beautifully stitched by Brittany who blogs at Brittany J. Jones.
A mustard denim jacket like this one is a autumnal wardrobe must have. Alice from The Polkadot Palace made the I Am Patterns Artemis jacket and it's definitely a winner!
This stunning Fibre Mood Holly Dress is made by Beck from I sew, Therefore I Am and this fabric and pattern are a match made in dress heaven!
Meg from Cookin' & Craftin' is looking gorgeous in her Helen's Closet Pona Jacket! She was a pattern tester for this design which was released this week, and it's the kind of pattern you want to make ASAP.
This dress is ah-mah-zingg! Sylvia aka The Ravel Out used The Cielo Top pattern by Closet Case Patterns and hacked the sleeves and added length and ruffles.
This Helen's Closet Blackwood Cardigan is named by Mel @stitch_make_bake as a layering essential and we could not agree more!
Last, but certainly not least, this jacket! Katie from What Katie Sews stitched the Lysimaque Nenuphar jacket and it looks SEW good on her!
---

---


Watch the latest vlogs from makers in the sewing community this week…
It's us! The Sew Down November 2019 || The Fold Line Vlog
Lisa, Louise & Barbara at Pattern Pals: Ep. 31 – A Surprise Pattern Test of the New By Hand London Hannah Dress
Nikki & Rachel at Stitch Sisters: Fabric Haul
Jo at Joey Sewy: My October Favourites (and September's too!) 
Adelle at Button & Pip: This or That Challenge with Juliet Uzor – Sewsonatural
Kealy at Voice of a Creative: Sew my Stash 2- Sewing my Kielo Wrap Dress- Chatty Sewalong
Mel at Handmade by Ditsy Tulip: I've finished the sequin jacket and got some new luxury fabrics
Lyndsey at Inside The Hem: Mixed Print Gingham Dress | M7889 Sewing Pattern Review
Amanda at I Sew A Lot: More Recent Makes – Vlog #71
Karina at Lifting Pins & Needles: Constellation Hoodie (Love Notions) in embroidered mesh! Pinned into Reality.
---



Listen to a podcast this weekend for inspiration and sewing chatter while you make…
Love to Sew with Helen and Caroline: EPISODE 118: FEEL THE FANTASY WITH GERTIE
Bande a Part with Rebecca & Beatrice: Post-punk & Nearness
Sewing Out Loud with Zede and Mallory: Halloween 2019 Debriefing
Sewing with Threads with Sarah: A Couture Embellishment Guide | Episode 22
Sewing For The Weekend with Beth and Nina: Homemade Holiday Gift Ideas!
---


Take a look at all the new fabrics, haberdashery and kits from sewing businesses this week…
We are seriously obsessed with the whole Mind The MAKER fabric collection! Lamazi Fabrics stock a range from viscose stretch to a viscose twill to a sweater knit. These amazing designs are all high quality fabrics and the colours are just so incredibly vibrant, we want them ALL!
When you spot an amazing ex-designer fabric like this one from Sew Me Sunshine it's hard not to fall in love…
This beautiful blue droplets Shweshwe Fabric from UrbanStax is making us think of eyelet fabric and we are 100% digging it!
Cosy medium weight french terry, check! Classic animal print, check! Lovely colours that go with everything, check! Pin & Sew nailed it with this one!
This beautiful mustard jacquard from Fabric Godmother is so lovely we want to wrap ourselves in it from head to toe!
A crepe as stunning as this one from LuLou Designs must be made into something amazing! Monochrome checked trousers anyone? Or how about a duster coat?
The bias cut collar on this pattern from New Look is so lovely. It really feels like the perfect dress for this time of year as it would great with tights and some ankle boots too!
It might be too early for some of you… But this lovely 12 days of Christmas fabric from Fabrics Galore is too good not to share!
These labyrinth fabrics from Loom & Stars are so different because these lines are not printed, they are woven into the fabric! The thicker  threads are woven in and meet at right angles creating a labyrinth effect. Doesn't it look fantastic!
Happy face, tired face, surprise face, sad face, excited face… This awesome print by Ruby Star Society fabrics at Cloth Candy has got it all and we are loving it!
Are they leopard spots or dotty dots? Either way this fabric from The Draper's Daughter made it onto our Christmas wish list!
Get everything you need to make this winter wrap skirt (or choose from 4 other cosy fabrics!) in this lovely sewing kit from Cloth Spot. It really is so easy when everything is already gathered for you!
There really isn't a better time than now to give that special sewist in your life one of Sew Haley Jane's sewing subscriptions! (And that special person might be you 😉 )
Do you love making lists? Do you love stationary? Do you love sewing? Pink Coat Club designed the perfect notepad for list making seamstress! There's is just SEW much to do and SEW little time…
---



We keep a handy list of sewing events, exhibitions and meet ups happening in the sewing community all over the world on our sewing social calendar here.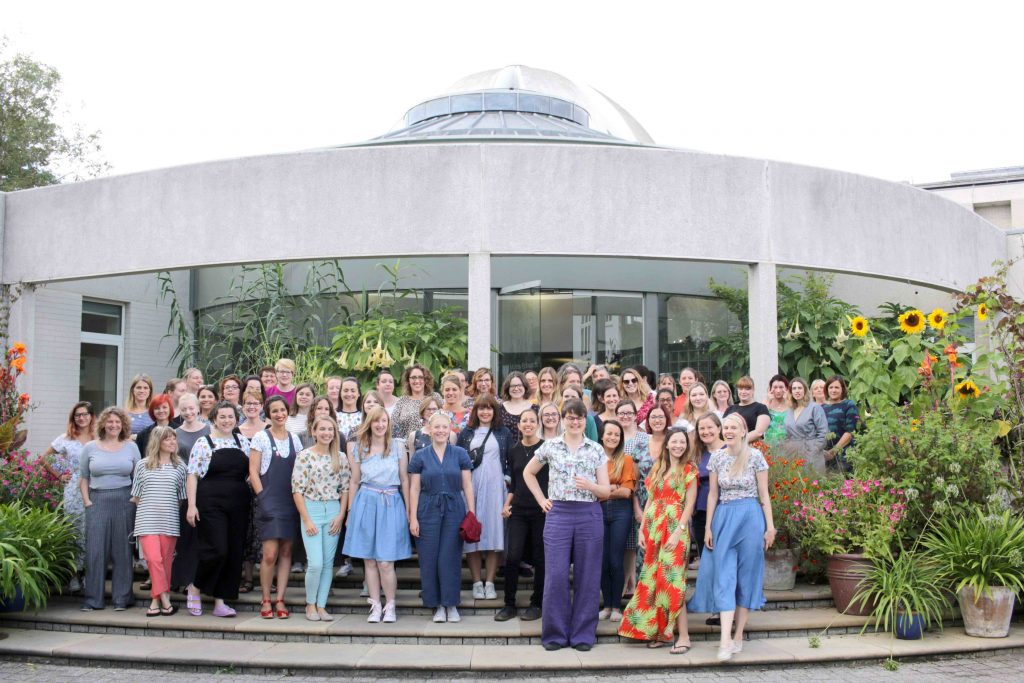 ---



Come and join our sewing Facebook group where we are chatting about sewing plans, new patterns and helping each other out with projects.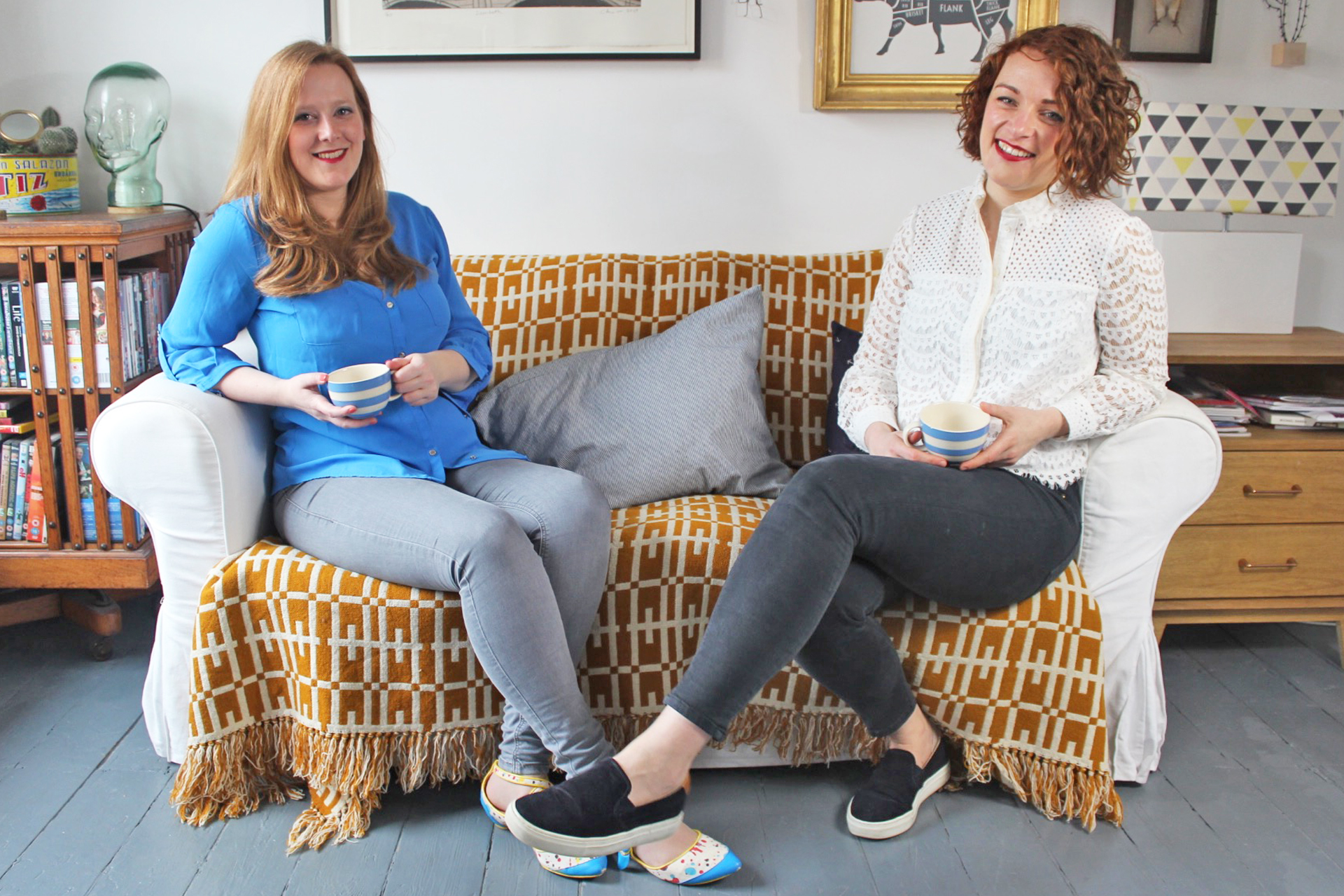 ---