Sew Reporter – 6 October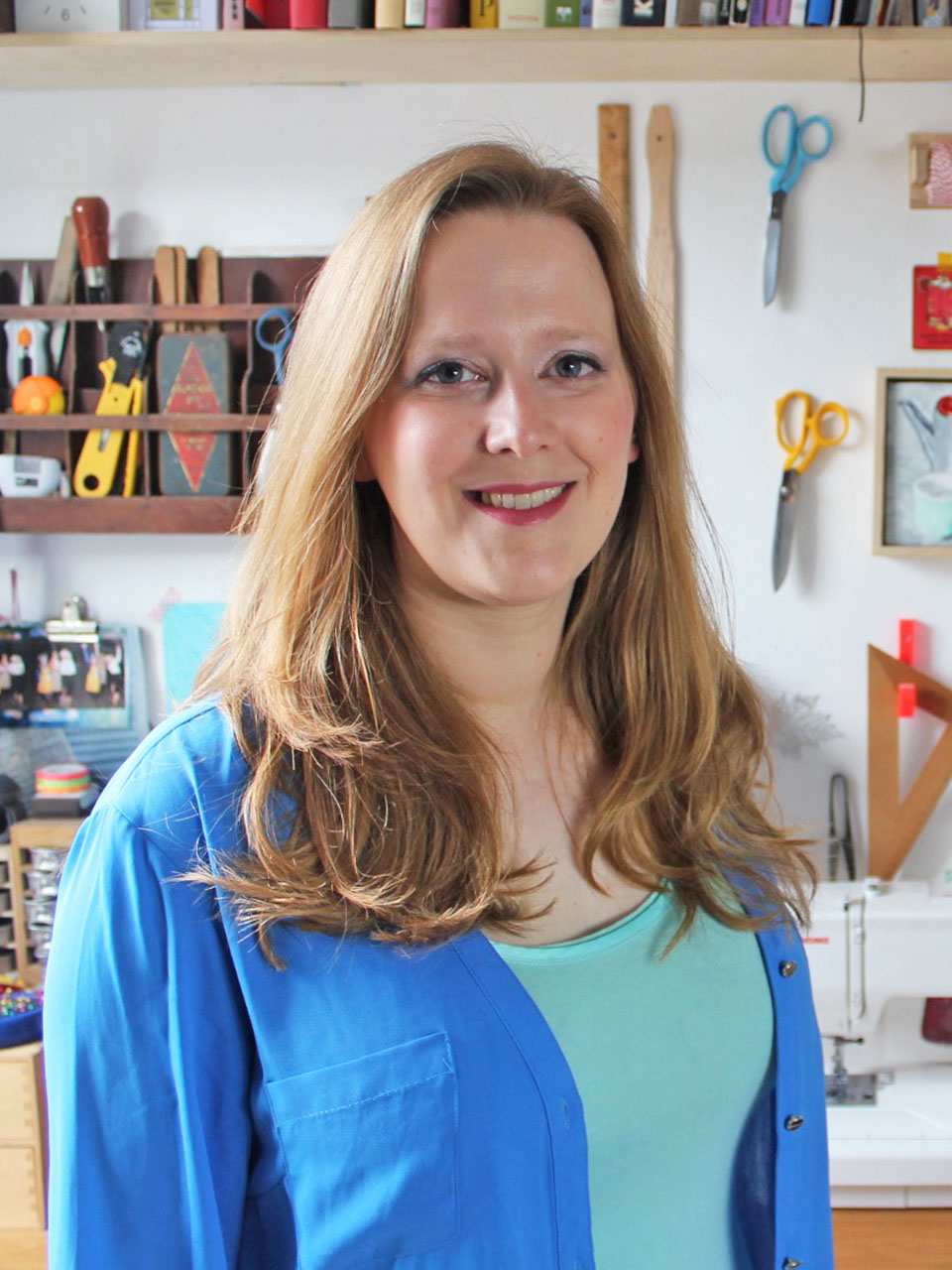 Wow, what an exciting week we've had! We introduced our newest team member Brenda to the world and we're over the moon to have her! Brenda is our new large scale printer, which means we are now offering copy shop/A0 printing for PDF patterns. Cast aside your sellotape, bin the glue, there is no more sticking for you! If you want more information about the options we offer click here.
This weekend we posted our monthly round up of stuff we've seen, loved and listened to in September. So don't forget to catch up with The Sew Down!
---
We are super excited to have been nominated for a British Sewing Award by Sew Magazine! If you have a spare moment to vote for us – and some of the other amazing businesses in the sewing industry – that would be wonderful. Click here to cast your vote, it only takes a couple of minutes and you can win some prizes too!
---


A plain top to cute smock! Abi of What Abi Makes joined the Hack-along organised by Simplicity for the Eve Appeal. She hacked the Simplicity 8658 top into this gorgeous dress and we're in love!
Well, isn't this CocoWawa Crafts Raspberry jumpsuit just stunning? Charlotte aka English Girl At Home picked such a gorgeous colour and it suits her really well!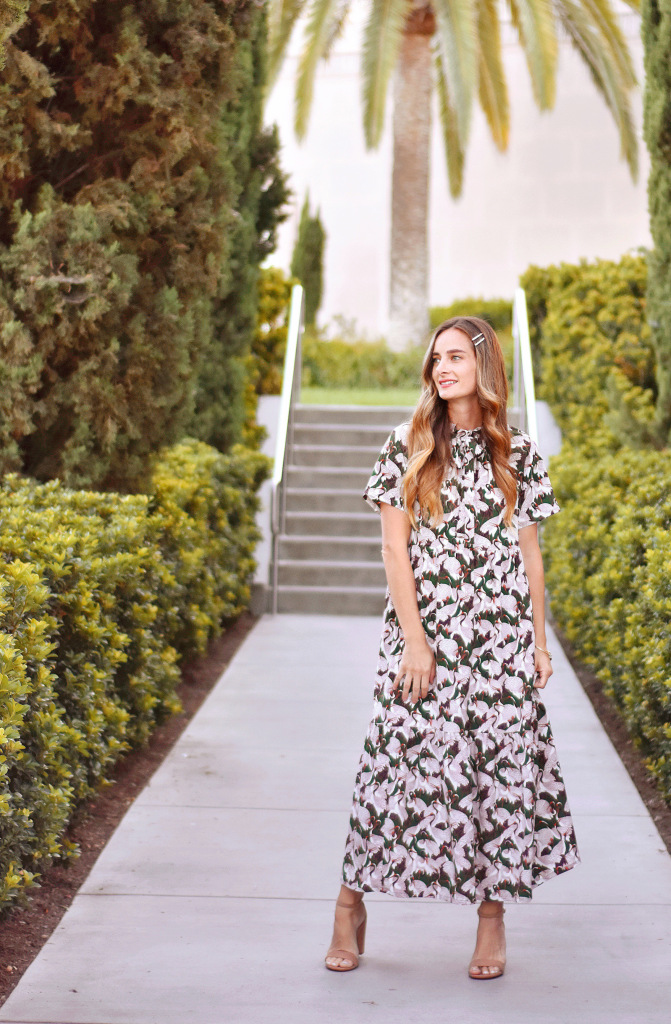 As you probably already know, we are big Friday Pattern Company Wilder Gown fans… But Sara of The Sara Project took our love for this pattern to a whole new level!
Excuse us whilst we pick our jaws up from the floor! Georgia of Ginger Stitch got married *congratulations!* and made 3 absolutely stunning bridesmaids outfits. Check out her blog for all the deets!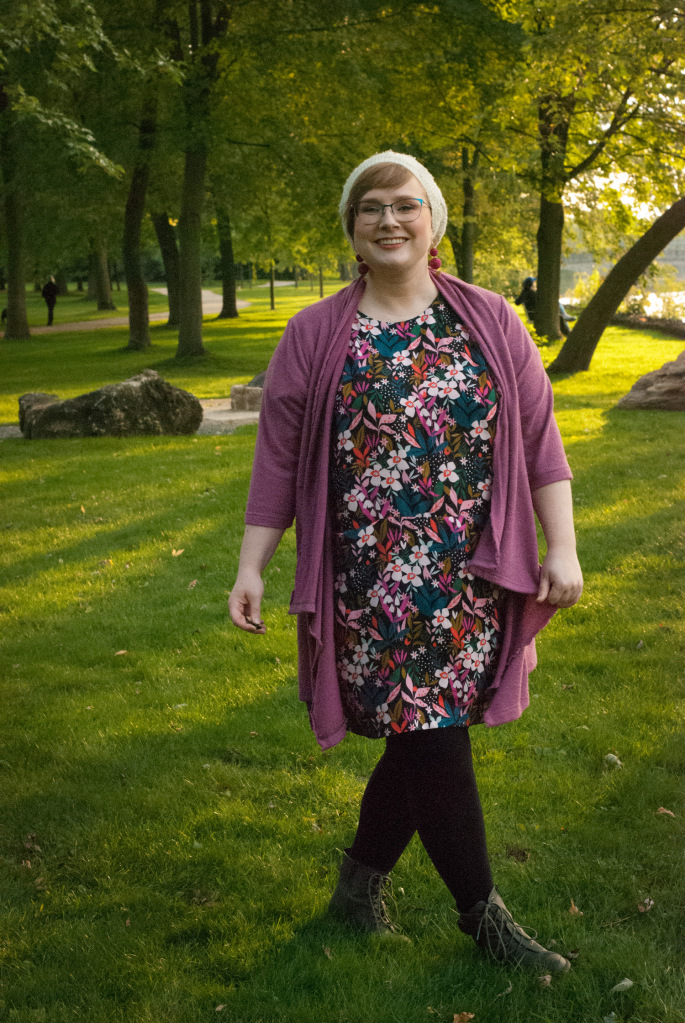 Gillian of Crafting a Rainbow made this wonderful flowery Closet Case Patterns Cielo dress and we could not love it more!
What a great example of how different a pattern can look in different fabrics! This is another Closet Case Patterns Cielo dress, this time in silk. What a beautiful make Jasika – Try Curious Blog!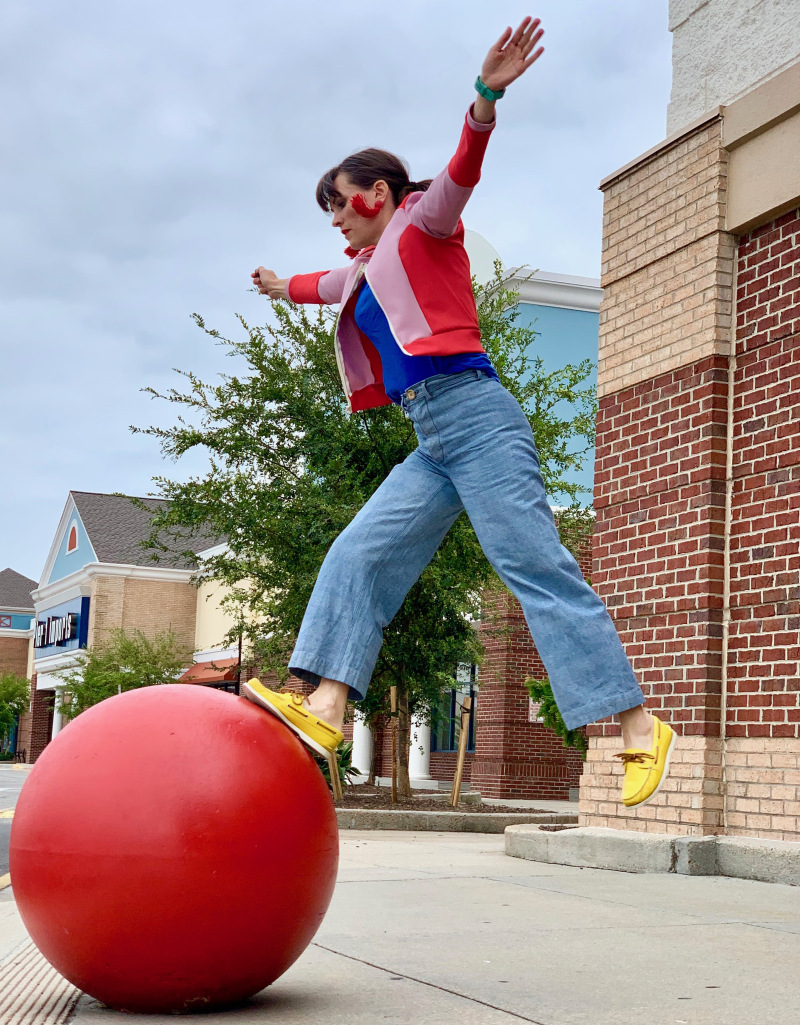 We don't know what we love more; Katie's aka Katie Kortman new Pattern Scout Lulu Cardigan or her fantastic and inventive way of showing it off!
Adrianna who blogs at Hey June has knocked it out of the park with this beautiful green Orchid X Parasol jumpsuit!
This jersey Ellie & Mac – Tres Belle Dress looks so beautiful on Elizabeth aka Pins & Pinot! It's so stylish and those vibrant colours definitely brightened up our day.
These corduroy Closet Case Patterns Ginger Jeans are giving us all the Autumnal feels! What a wonderful outfit Jo @norfolk_daphne!
---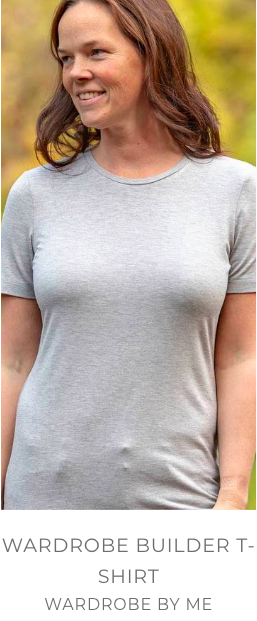 ---


Watch the latest vlogs from makers in the sewing community this week…
It's us! The Sew Down October 2019 || The Fold Line Vlog
Kealy at Voice of a Creative: September 2019 Fabric Haul and Sewing Plans
Adelle at Button and Pip: September makes
Tamlyn at Sewn On The Tyne: Seasonal Fabric Haul & Autumn Sewing Plans
Victoria at Victoria Smith: Solina Top with Lamazi Embroidered Fabric
Lyndsey at Inside The Hem: Print Mixing with McCall's 7894 and Butterick 6169
Lizzie at Lizzie B: My Sewing Space & Fabric Stash
---



Listen to a podcast this weekend for inspiration and sewing chatter while you make…
Sewing with Threads with Sarah: Create a Wardrobe That Works for You | Episode 21
Sew and Tell with Meg, Amanda and Kate: Flex Your Costume Sewing Muscles – Episode 23
Love to Sew with Helen and Caroline: EPISODE 113: REFASHIONING
Sewing Out Loud with Zede and Mallory: Home Decor Episode 2: Tools, Glue, and Hardware
Sewing For The Weekend with Beth and Nina: Moulage Madness
Bande a Part with Rebecca & Beatrice: The Harder They Come
---


Take a look at all the new fabrics, haberdashery and kits from sewing businesses this week…
We had to share this fantastic peachskin from Fabric Godmother in all three colours because we are totally obsessed with this print! We just can't choose a favourite…
Isn't this striped stretch cotton print fantastic from Lulou Designs A must have for horse and animal lovers!
We spotted this lobster fabric over at Sew Over It and thought it would make a really cool shirt dress. Never have we seen lobsters this cute!
Pin & Sew had us at soft and cosy cotton sweatshirt fabric with silver spots. This fabric looks like it would make the most comfy and fashionable loungewear in the world!
Did you know that Cloth Spot sell kits that include everything you need to make this fantastic Coatigan? It includes the pattern, notions and fabric. Choose from different boiled wools and a range of ponte Roma fabrics!
Yes! Subscriptions are open again! Head over to the to the Sew Hayley Jane website to treat yourself – or someone else – to one of Hayley's amazing sewing surprise boxes.
Pink Coat Club and Adornments by Rosheen collaborated to make these fantastic sewing themed hairbands and they made it to the top of our wish list!
These gorgeous cotton fabrics from Loom & Stars are printed by hand with natural indigo dye in Rajasthan, India, using neither electricity nor chemical dyes. They're almost too special to cut into!
The colours of this fabric are right up our street, that teal is just stunning! Have a look at the prettiest bird print over at The Draper's Daughter.
A cotton canvas is perfect for making skirts, dungarees or how about a structured pinafore! We saw this canvas with a super cool print over at Cloth Candy and thought it would make a beautiful outfit for autumn/ winter.
We. Need. This. Pattern! It's S8982 from the new Simplicity collection and we are totally digging those sleeves! The pattern is designed for knits which makes it perfect for the upcoming colder months.
Kate got her hands on some of this ULTRA SOFT fleece shirling from Fabrics Galore and it's basically like a giant Teddy bear! Have a look at this months Sew Down if you want to see the fabric in action!
For African prints, vibrant colours, beautiful designs, and show stopping fabrics you just have to visit Urban Stax. They have SEW many amazing fabrics!
We are totally dotty about dots! Are you? We are eyeing up this super drapey gorgeousness at Sew Me Sunshine and we're dreaming of a floaty spotty dotty dress!
This organic cotton knit fabric from Lamazi Fabrics has dinos AND flowers printed on it. What's not to love?
---



We keep a handy list of sewing events, exhibitions and meet ups happening in the sewing community all over the world on our sewing social calendar here.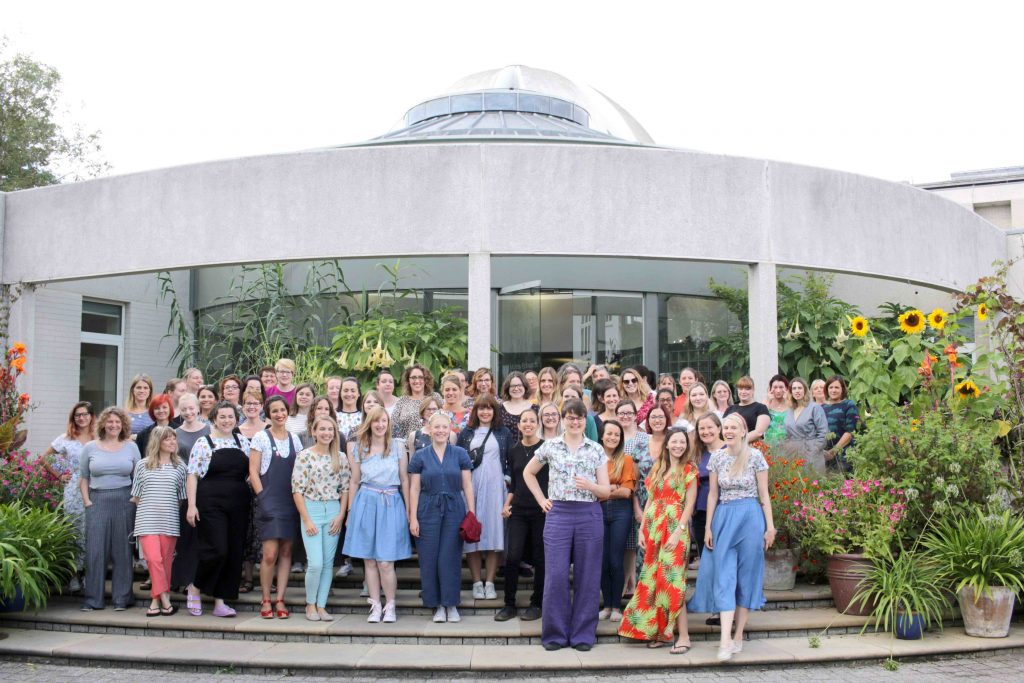 ---



Come and join our sewing Facebook group where we are chatting about sewing plans, new patterns and helping each other out with projects.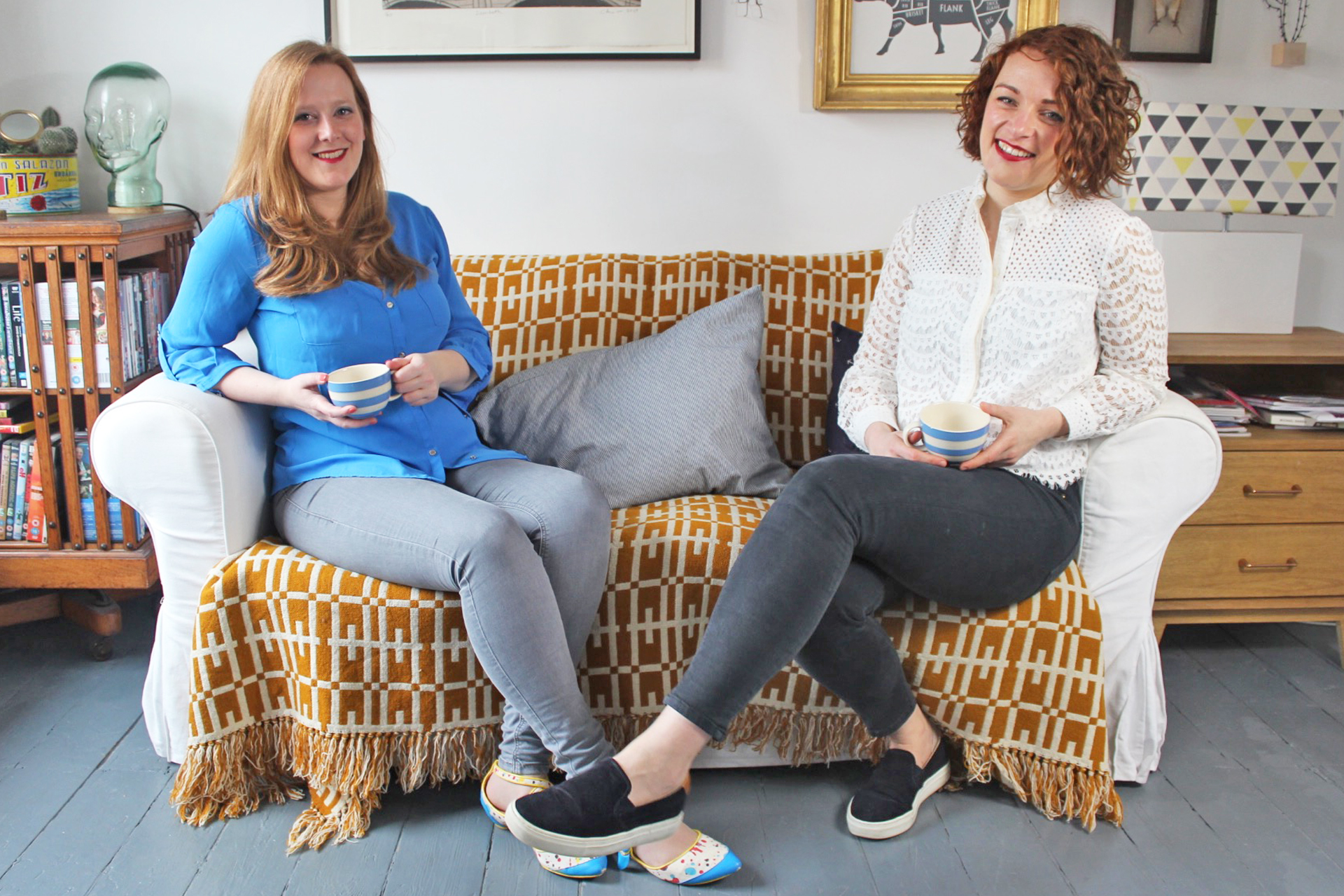 ---