Sew Reporter – 23 June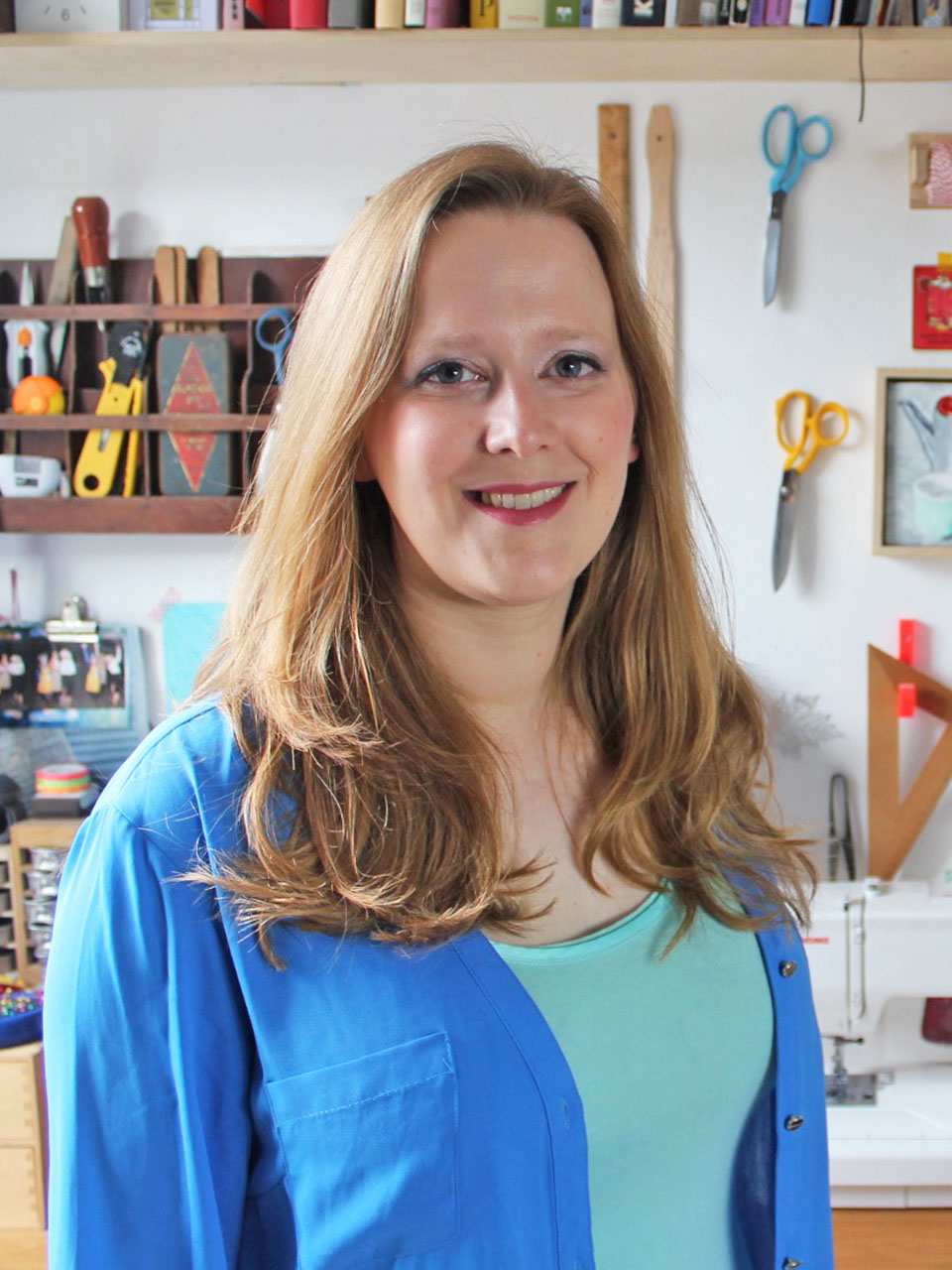 Hi team! It's officially summer and the sun finally decided to come out! We're gearing up for hotter days and dreaming of wearing floaty dresses! Scroll down for some fantastic summer sewspiration, and things we think you should read, see and listen to.
Also on the blog this weekend; The Sew Down! We've gathered interesting stuff we have found and bought in the world of sewing and Kate talks about new sewing pattern designers, some of the interesting things we have watched and listened to. Enjoy!
---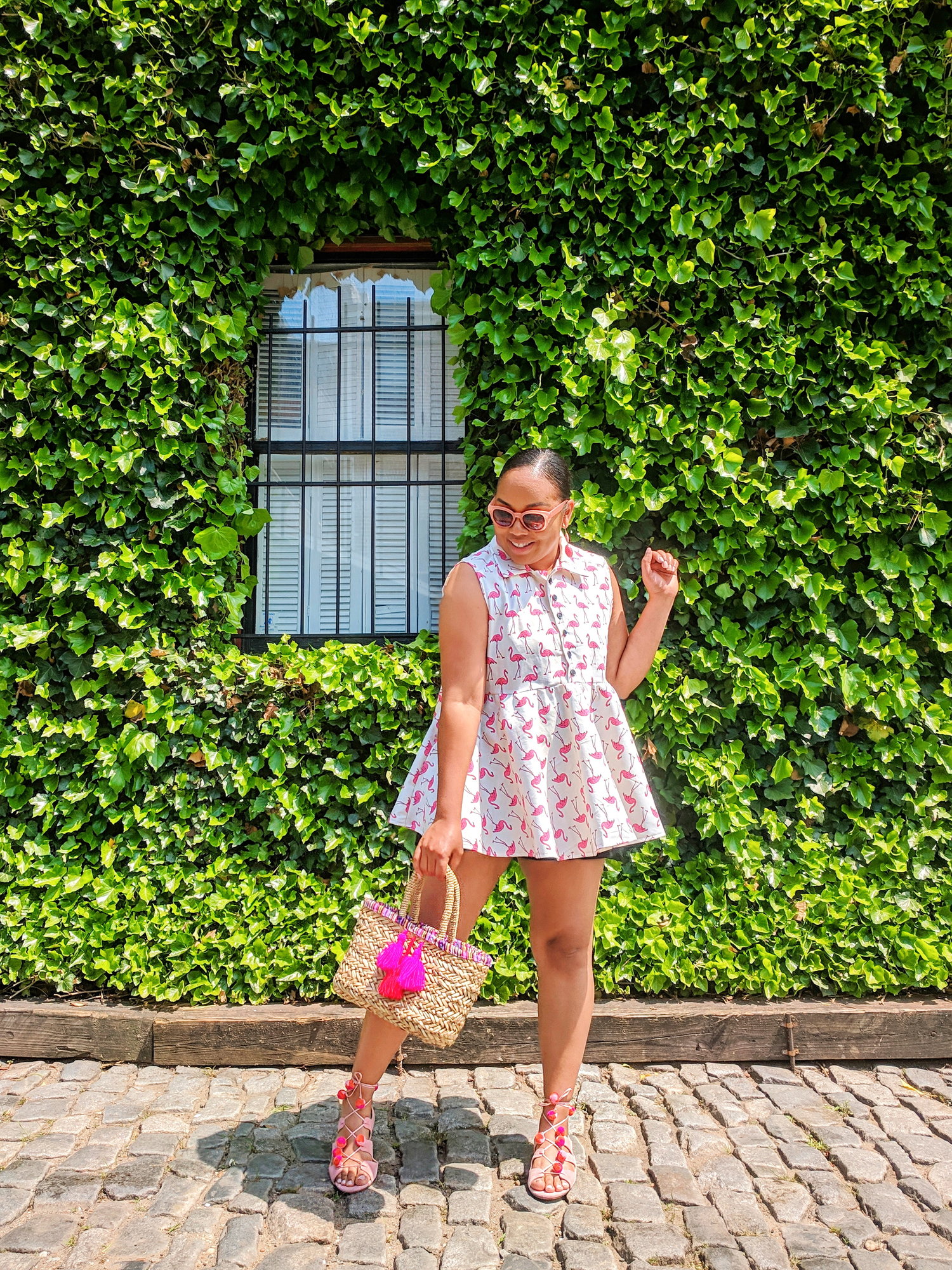 Tabitha aka Tabitha Sewer is embracing her inner flamingo! She created this summery look with pattern 6197 from New Look and some fab-u-lous pink accessories to match the pink flamingo's!
We love this glam look on Laura of Le Petite Passions! She used the Solina dress pattern which is one of the ten patterns from the Breaking The Pattern book by Named Clothing. It comes with different versions too, but Laura's dress is definitely our fave!
Sylvia of The Ravel Out knocked it out of the park with her pink Tabitha Sewer Lena Horne dress. That fabric! Those ruffles! That bag! Love!
 Nicole of Merritts Makes made the tiered dress of dreams! She used the Madrid dress by Coffee and Thread as a starting point and altered it to realise her dream dress.
Heather Lou of Closet Case Patterns made a linen Sierra Jumpsuit by Papercut Patterns. On her blog Heather Lou calls it 'a jumpsuit you can see from space' which made us giggle! We think the colour is fabulous and we're pretty sure that when she's wearing it it would brighten up any day!
Bianca of Sleepless in Bavaria stitched the Courant Trousers by Caire Massieu. We're a bit jealous of these trousers because they're made from jersey (#secretpyjamas!) and we love the colour and pretty print!
Manju aka SewManju is ready for summer! She made the Chari dress by Schnittchen patterns and we adore that ruffle neckline, it's very pretty!
Is it possible for us to love this outfit more? Nope, definitely not! Meg of MEGMADE stitched the Orchid Dress by Chalk and Notch and we think she looks absolutely stunning!
Ashley from Ashley Von Schulman has found the perfect backdrop to photograph her V9363 dress from Vogue Patterns. We love the whole vibe and her beautiful flowy dress!
It was love at first sight when we saw Angie's aka The Mindful Sewist version of the newly released Shelby Dress by True Bias. It's such a good every day – easy to pop on – dress!
---
---
Watch the latest vlogs from makers in the sewing community this week…
It's us! The Sew Down June 2019 || The Fold Line Vlog
Mel at Handmade by Ditsy-Tulip: Sew many questions
Tamlyn at Sewn on the Tyne: Sewing tools I can't live without!
Louise, Lisa and Barbara at Pattern Pals: Pattern Pals – Ep. 23 – Our Finished Bobby Dresses by Seamwork
Lisa at And Sew On: More Makes and a Giveaway!
Jo at Joey Sewy: Discovering new sewing patterns | Lets explore some new (to me) designers
Kealy at Voice of a Creative: May 2019 Makes- What have I been Sewing?
Lindsey at Inside the Hem: Sewing Plans | Everything I Plan to Sew This Month!
Helen at Stitch my Style: The Embroidered Silk Shift Dress – Design and Make
Nikki and Rachel at The Stitch Sisters: What we love this week 15
Lizzie at Lizzie B: Sewing Plans and Fabric Haul June 2019
Sarah at Like Sew Amazing: LSA Vlog 62 – June Makes 2019
---

Listen to a podcast this weekend for inspiration and sewing chatter while you make…
While She Naps with Abby: PODCAST EPISODE #147: TAYLOR MCVAY OF BLUEPRINTS FOR SEWING
Love to Sew with Helen and Caroline: EPISODE 98: SCRAP BUSTING
Sewing Out Loud with Zede and Mallory: Circle Skirts Part One
Bande a Part with Rebecca & Beatrice: Gangsters
Sewing For The Weekend with Beth and Nina: Refashioning Part 1
Dressed: The history of fashion with April and Cassidy: Fashion History Mystery #19: Should These Clothes Be Saved?
---
Take a look at all the new fabrics, haberdashery and kits from sewing businesses this week…
Cloth Spot is the place to be if you'r looking for beautiful drapey fabrics! We love this stunning floral crepe with a little stretch, it would make an amazing jumpsuit!
How cute is this little elephant print from Lulou designs! It's a rayon challis and we are loving the rust print in combination with the creme background.
This beautiful blue cotton from Sew Over It has a graphic hummingbird print on it and we're obsessed! How cute are these little lovelies!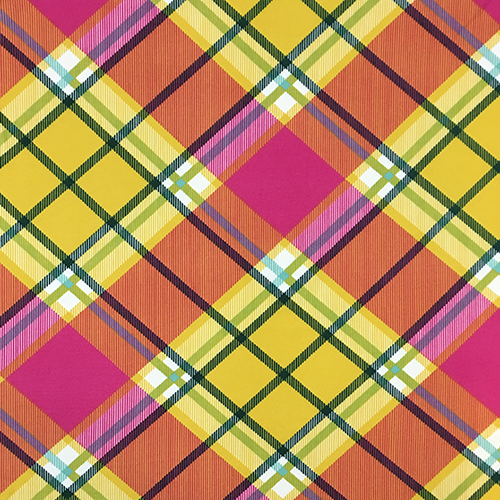 These cotton/ rayon blend jersey's with a huge plaid print are fab! You can trust Girl Charlee to have the best knitted fabrics with a bold print!
We never wanted to wear something with fish on it more 😉 This cotton with koi fish print from Cloth Candy is amazing! The colours are so pretty together and we love how they look like they are drawn on and coloured in by hand.
You have 2 days left to sign up to July's fantastic Sew Subscription Box from Sew Hayley Jane. We had a lot of fun helping Hayley with picking the goodies for this box, and after they're gone, they're gone!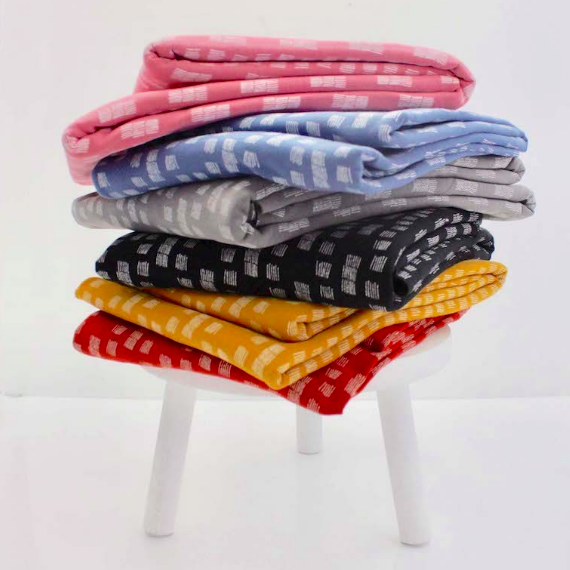 It's hard to pick a favourite colour of these 'Sketched' striped jerseys from Higgs and Higgs! These soft knits with a brushed back would be perfect for a summer cardi or a comfortable outfit to lounge in!
YES to stripes! Flowers! And tropical colours! We're head over heels in love with this Art Gallery Fabrics rayon from Lamazi Fabrics!
We think it's fantastic that Sew Me Sunshine is selling more and more environmentally friendly fabrics, like tencel! It's really hard to pass this gorgeous rouge striped tencel twill up...
We might be a bit biased (it's our brand colour!) but this aqua fabric would make such a beautiful summer skirt! This cotton fabric is from Fabrics Galore and this print is available in a ton of other colours too! Ohh patchwork skirt here we come!
Are we the only ones who cannot stop looking at the latest collection from Atelier Brunette? It's hard to pick a favourite, but this cotton crepe from The Draper's Daughter might be it...
This tropical print from Fabric Godmother is SO pretty! We love the different shades of blue on a white background, the leaves  really pop!
McCalls nailed this boiler suit pattern! It looks so stylish and it's very on trend at the moment. It also comes with a romper version, perfect for warmer weather!
We love this classic Pink Coat Club pin in the lilac colour way. Show off to the world that you are a Sewist!
An Awl is a super handy tool for making holes through your fabric and pattern paper. We also use it to help feeding through fiddly fabrics through the sewing machine. This wooden one from Beyond Measure is so useful and lovely at the same time!
---
We keep a handy list of sewing events, exhibitions and meet ups happening in the sewing community all over the world on our sewing social calendar here.
---
Come and join our sewing Facebook group where we are chatting about sewing plans, new patterns and helping each other out with projects.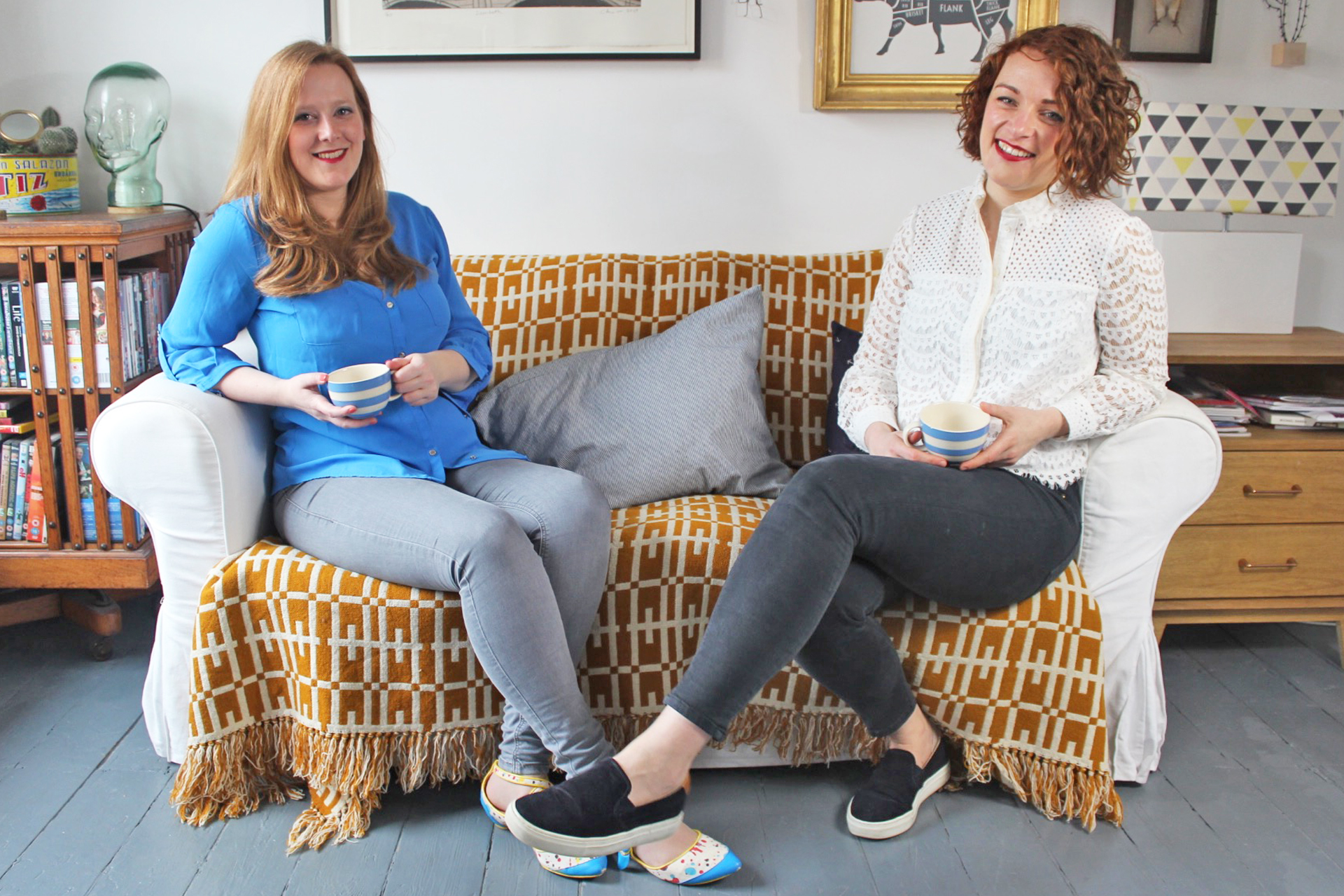 ---