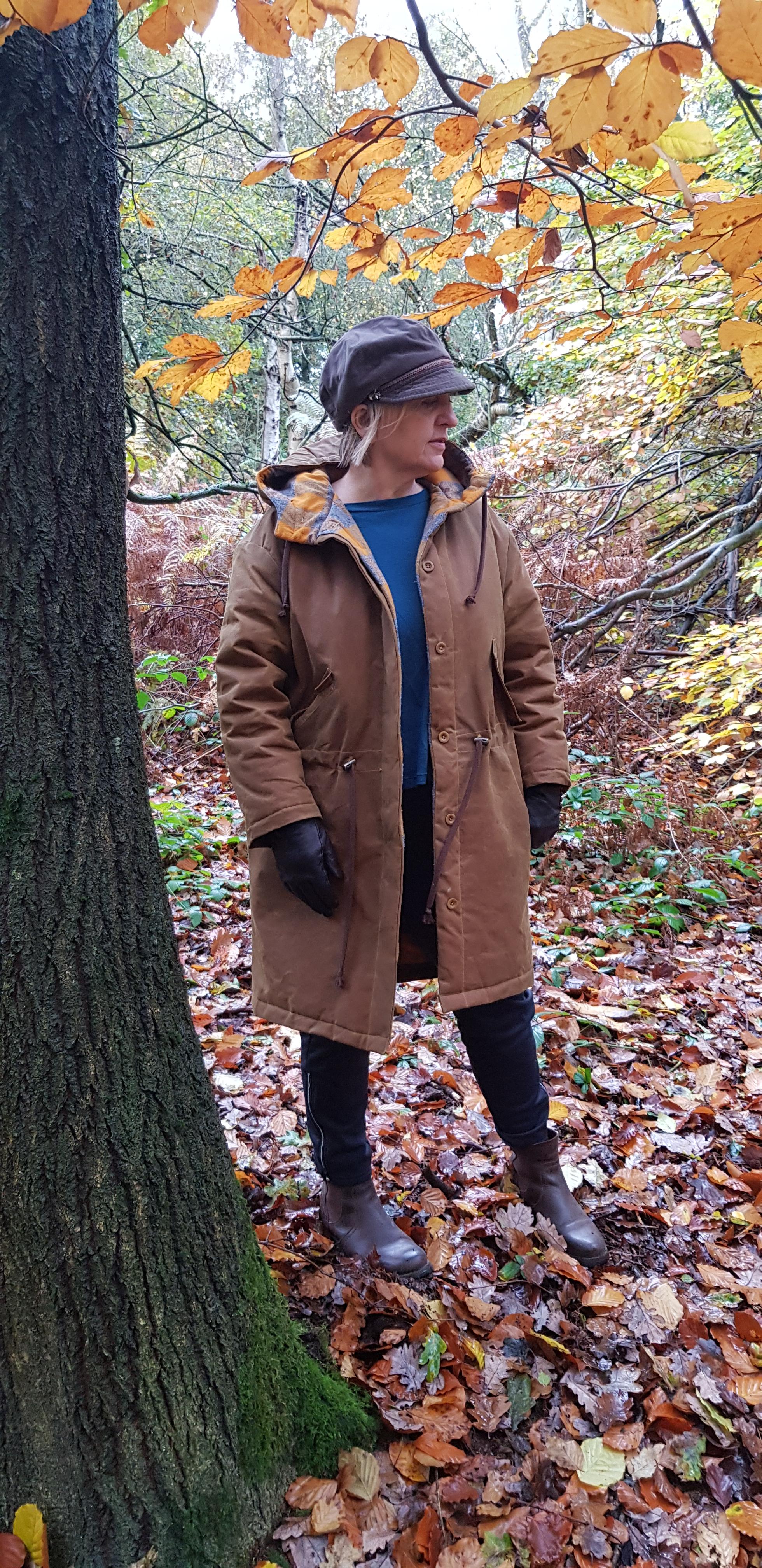 In love with my winter parka and can't recommend this pattern enough.
I made mine with original oilskin in gold, mammoth plaid and thinsulate, to serve me during the three or four winter months.
The pattern came together really well – great drafting and instructions. Some stages I had to think carefully about at first, but it all makes sense. The hood is a pdf add on to the original pattern and the instructions meld in perfectly.
I'm a 38″/39″ bust and I made a size 10 – if it wasn't padded I could maybe have downsized to an 8. I shortened by 2″, and by cutting out in a single layer I got it out of 2.2m and leaving a spare piece 1m x 60cm from which I can make a bag. When sewing oilskin you cannot use pins without leaving marks, and can't use an iron – the pattern constantly reminds you of this.
I have already made a short version in jacquard quilted cotton. I would now love an unpadded version for spring and autumn showers but not sure the budget will stretch to that.