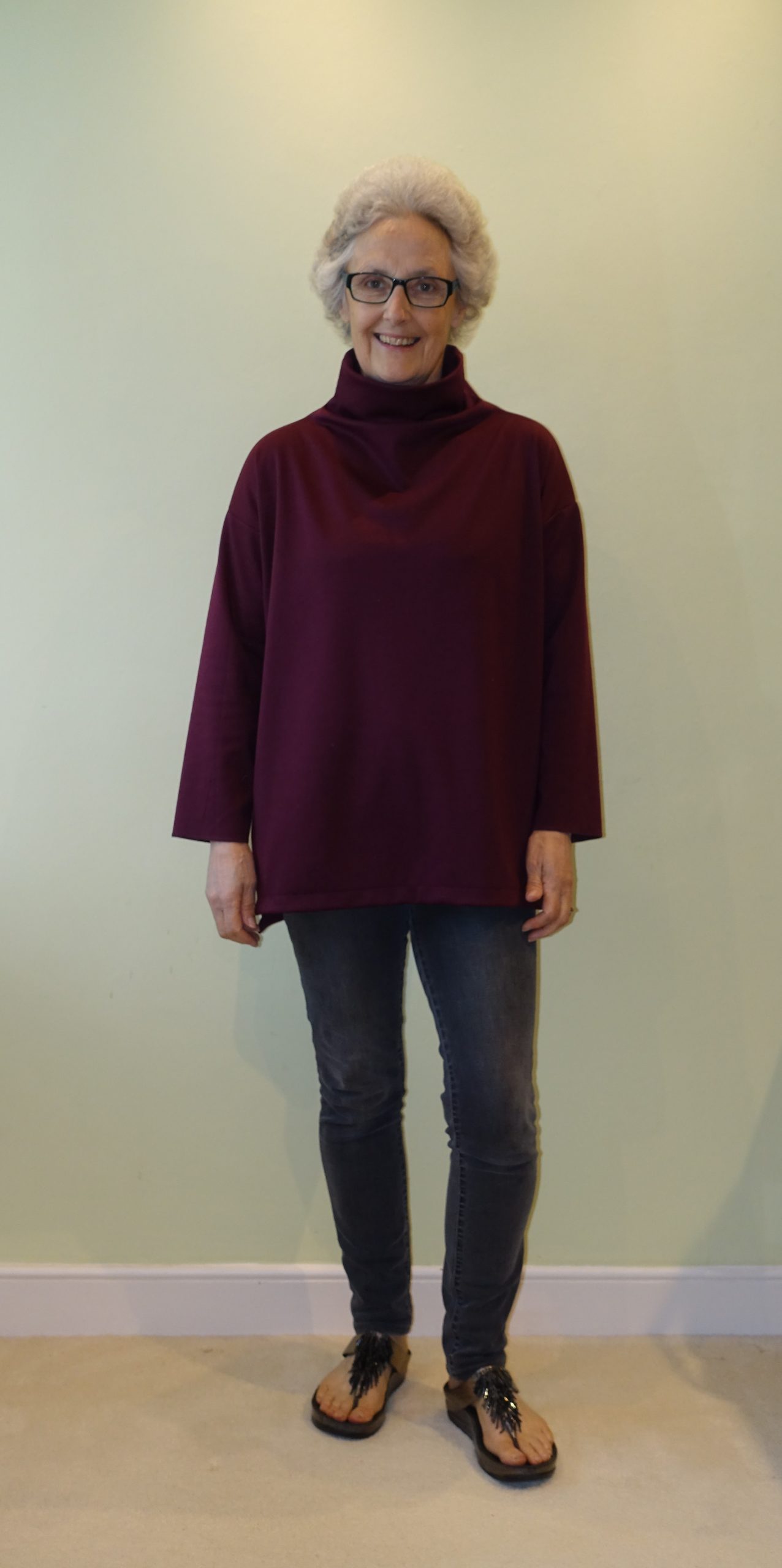 The neck is an absolute joy!
Comparison
You can see it here with five other sweater patterns all from The Foldline.
Top Row: SouthBank by Nina Lee; LB Pullover by Paper Theory; Toaster #1 by Sew House Seven.
Bottom Row: Orono by Itch to Stitch; Talvikki by Named; Jocko by Ready to Sew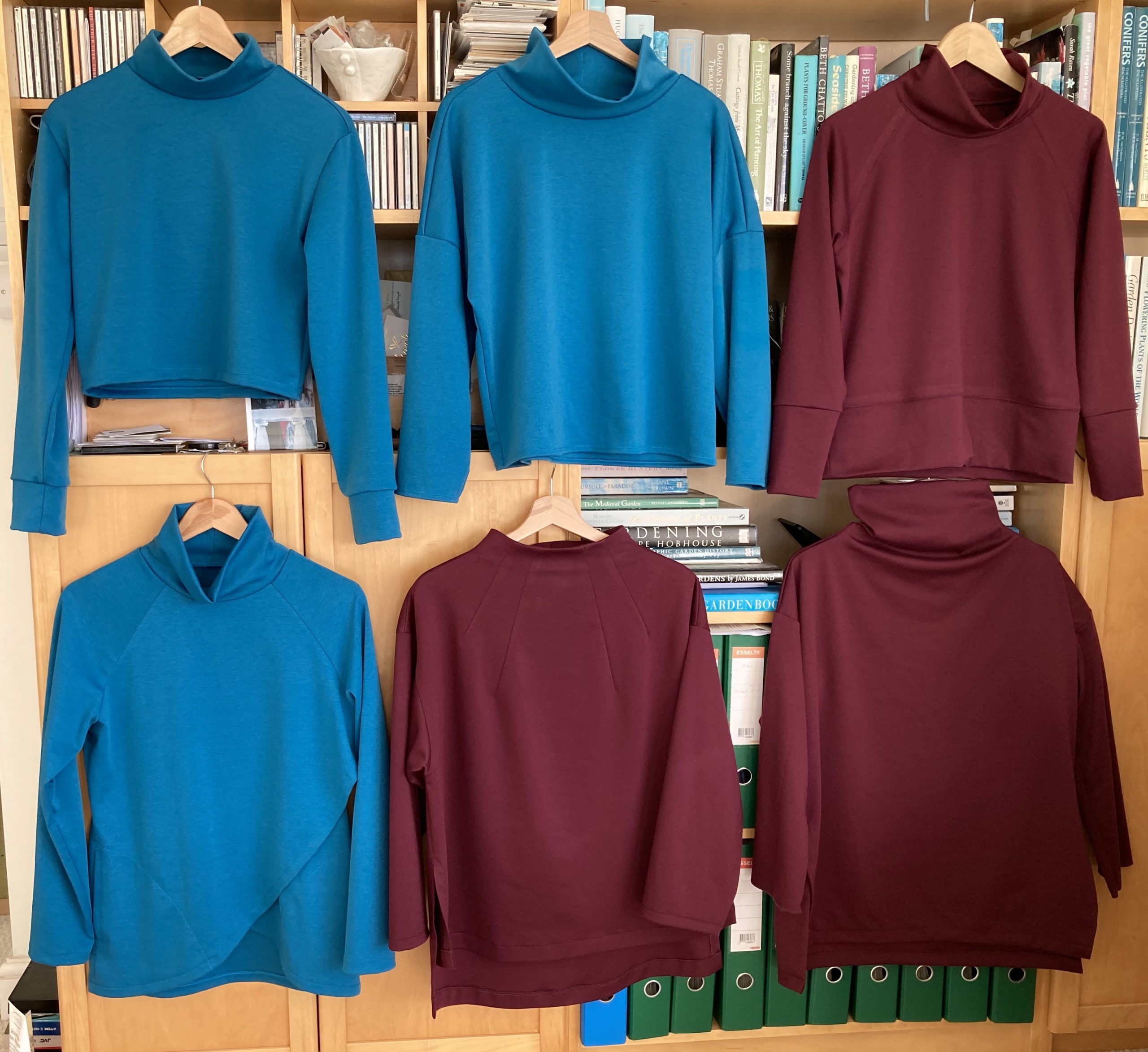 Making up
With only three pattern pieces, this is a quick make.  I made Version 2 with the turtle neck.  Being 1.5" shorter than the height for which the pattern is drafted I shortened the body by 4cm in total, 2cm at each of the two length alteration points provided.  The sleeve is drafted as 7/8ths length but I shortened it by 1" anyway in light of my experience with other patterns.   Oddly, the sleeve insertion is marked with two tailor's tacks on the front and one on the back.  Used to the converse, I pressed the shoulder seam in the wrong direction as the pattern pieces are otherwise quite similar.  This pattern has 0.6cm seam allowance.  The sleeve joins the body at almost a right angle under the arm.  It needed clipping and a lot of pressing to achieve a good result.  The placket design is elegant once you understand it.  Although simple,  I did not particularly enjoy making this pattern.  To my mind, the slim sleeve insertion is too tight and in future makes I will add a gusset.
Fitting and alterations
The grown-on neck is an absolute joy.  Elegant, modern, and very snuggly.  The 7/8ths sleeve is at odds with the overall warmth and practicality of the garment and next time I will add back the inch I removed from the sleeve length which will give me the perfect full-length sleeve.
My perfect sweater?
Fabulous neck but overall too boxy.  The narrow sleeve insertion is at odds with the generous nature of the rest of the garment and there isn't enough room for a T-shirt underneath.  I feel a bit drowned by it but can imagine enjoying the cosiness sitting by the fire on a winter evening.