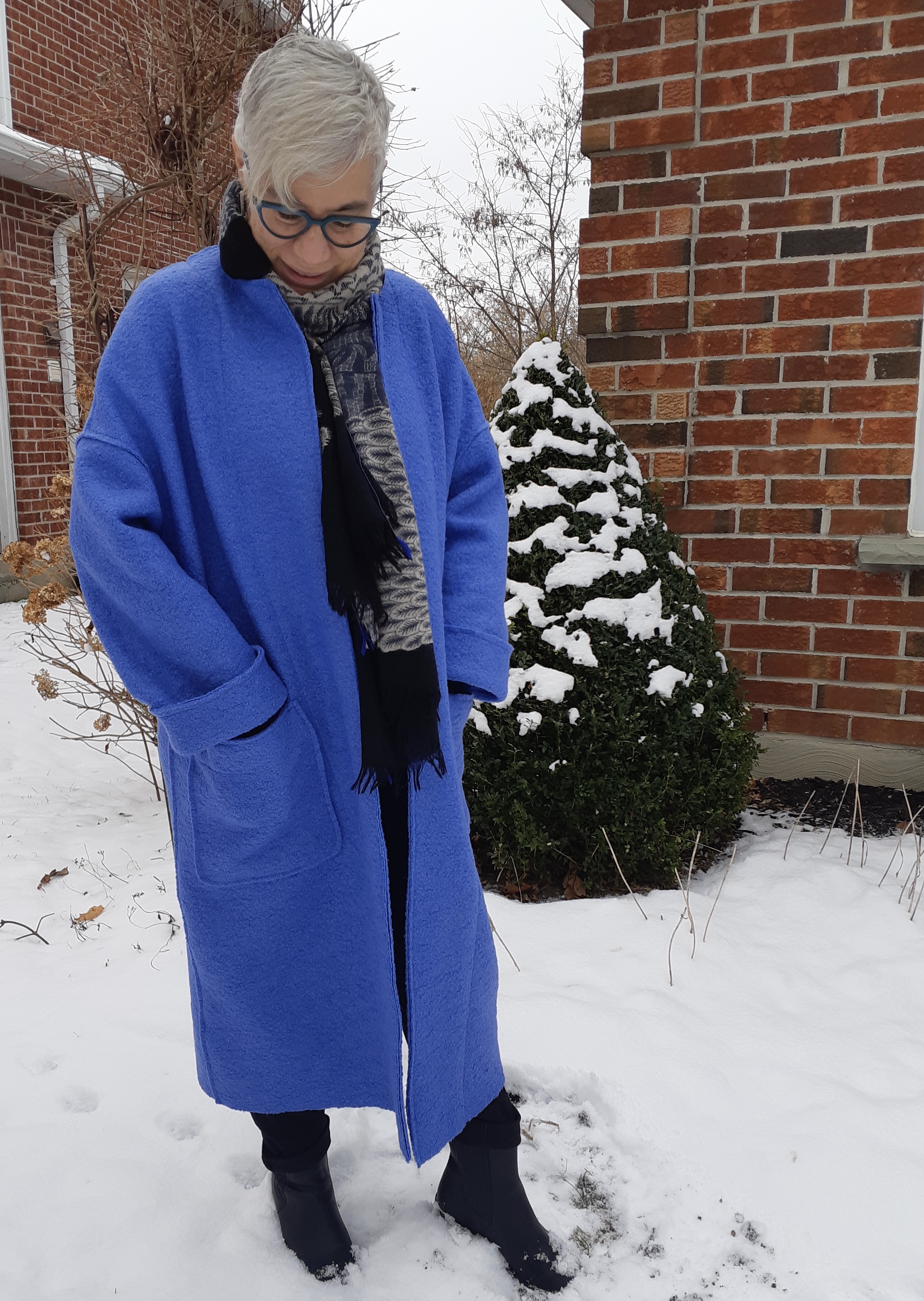 Simple-to-make statement coat
I'm a pushover for a big coat in an even bigger colour.  When I saw the Florence Coat pattern, I pictured it in magenta.  The periwinkle blue was a bit of a compromise, but I love it.
The Tessuti pattern is very nice.  Mine is in a boiled wool/poly blend, which is a recommended fabric, but there are also instructions and an add on to make the coat in woven fabrics (facings, etc). I'd never made a boiled wool garment, so the detailed construction steps were very useful.  I found the lap-stitched pieces a bit painstaking at first, but I was flying by the time the last seams were put in.
The fit is very loose and forgiving.  A sweater (jumper?) will easily fit under with the coat's deep armholes and generous sleeves.  There is no provision for front closure, but I may add a snap or two given the snow and cold we get here.