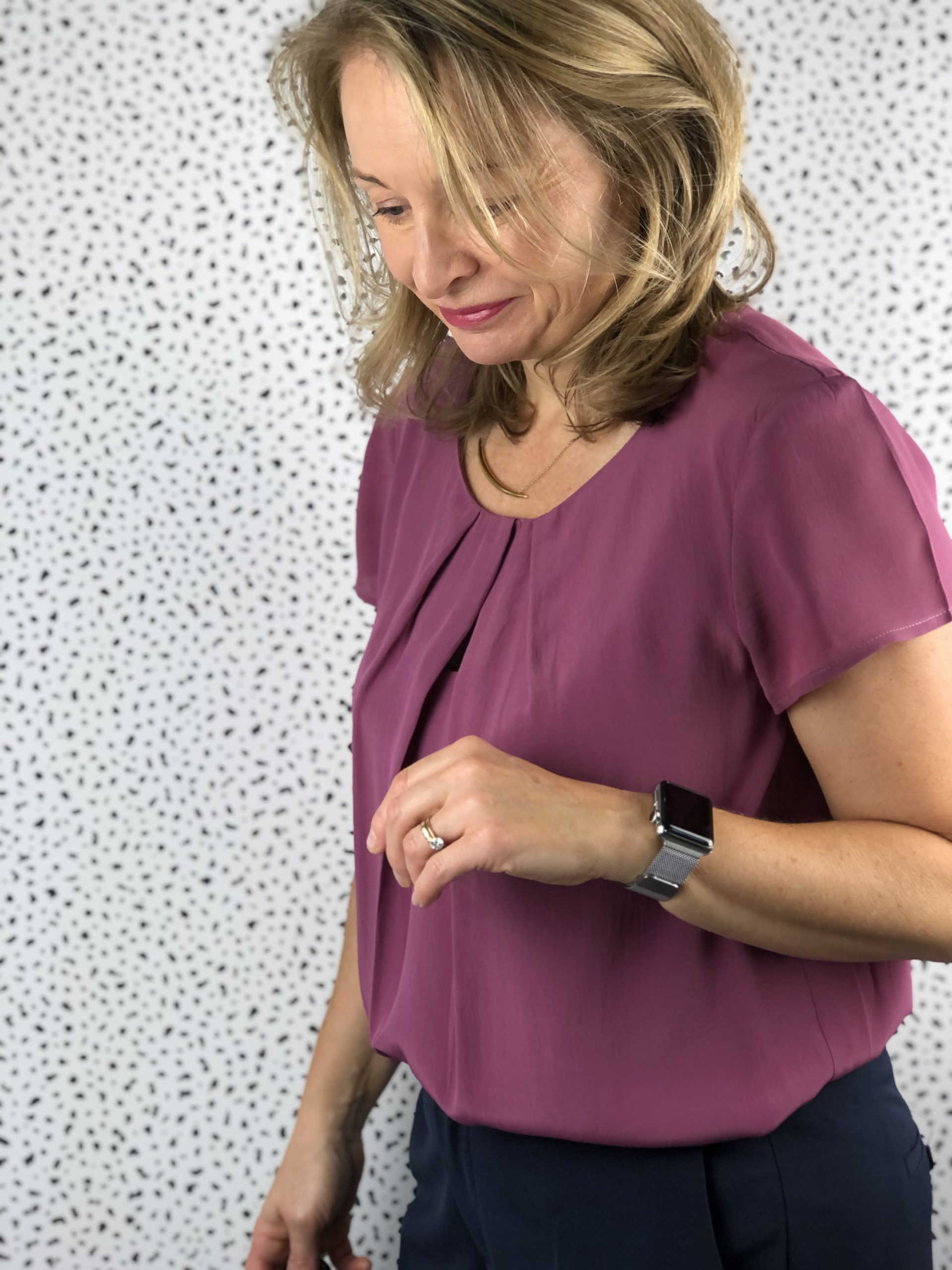 This is the Nittany Top by Itch to Stitch. It is exactly what I had in mind for a pleated neck work top but I must admit, in this fabric it took some getting there.
I love Itch to Stitch patterns. I feel they fall on the demure side of saucy but they fit beautifully, with the shoulder seams falling exactly where they should, when I would normally tsk at them falling slightly to the back.
I also find my body measurements fall roughly into one single size, a good place to start from.
Coupled with this is the 5 bust cups. Everything a winner.
I chose the size 6 in accordance with my measurements; choosing an A cup as my high bust measurement is within 1 inch of my bust even though I take a cup size D/DD in bras.
The instructions are great. The front piece incorporates a half lining, enabling you to sew the optional keyhole right sides together through both lining and front piece before cutting away and turning through – easy enough.
I opted for the keyhole option, which was a little more challenging in this crepe do chine. There are more details on my blog 
Be wary, it is long!