Combo m8211 + m8195 dress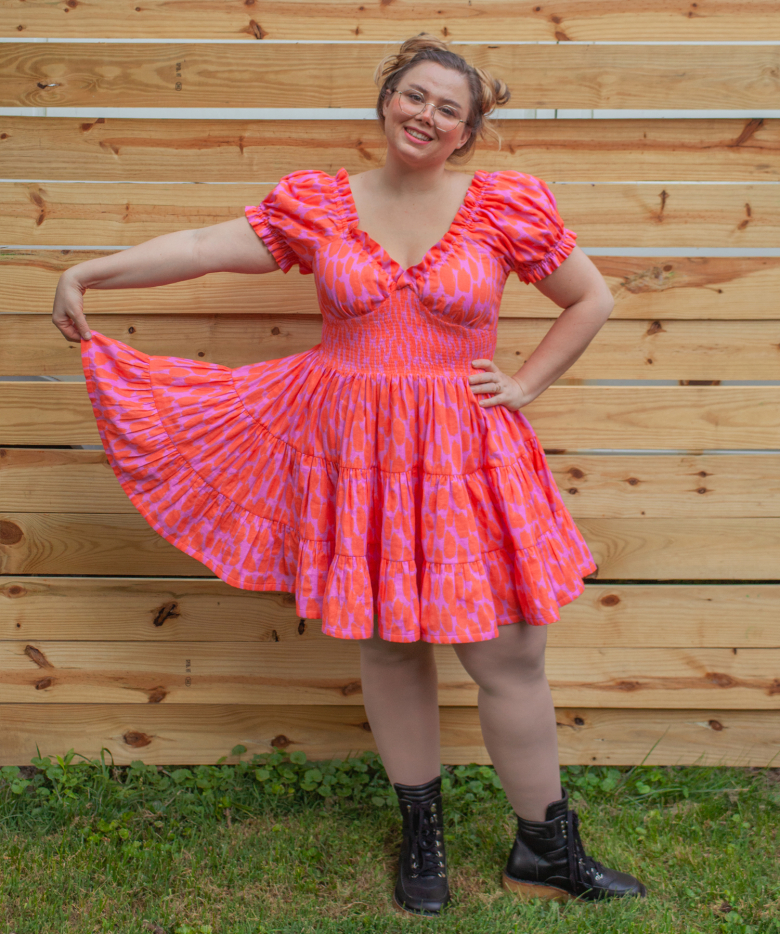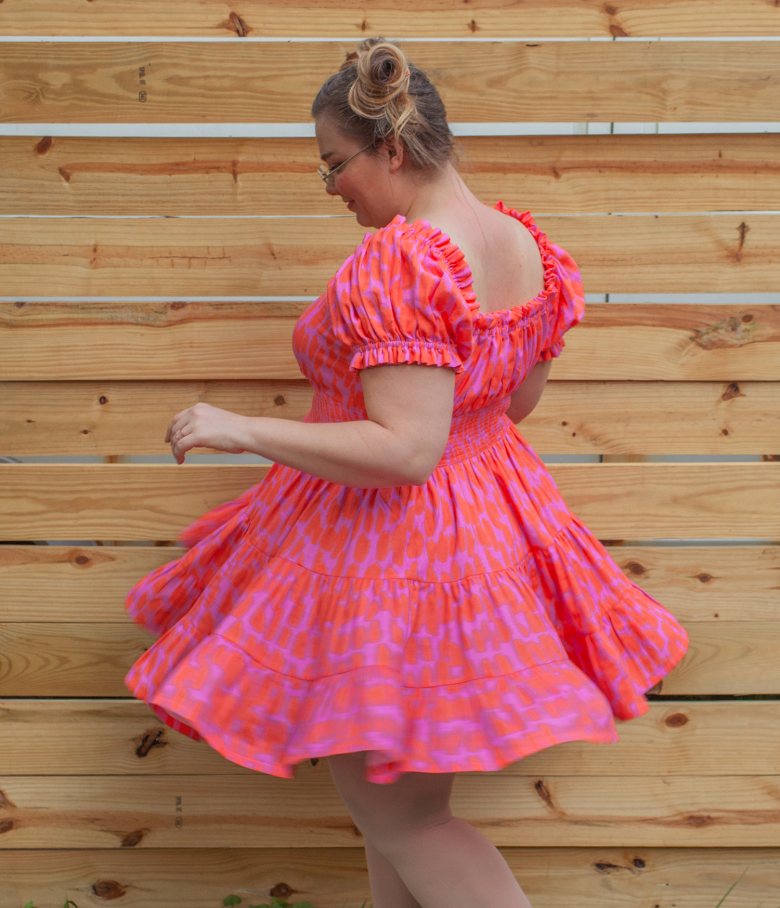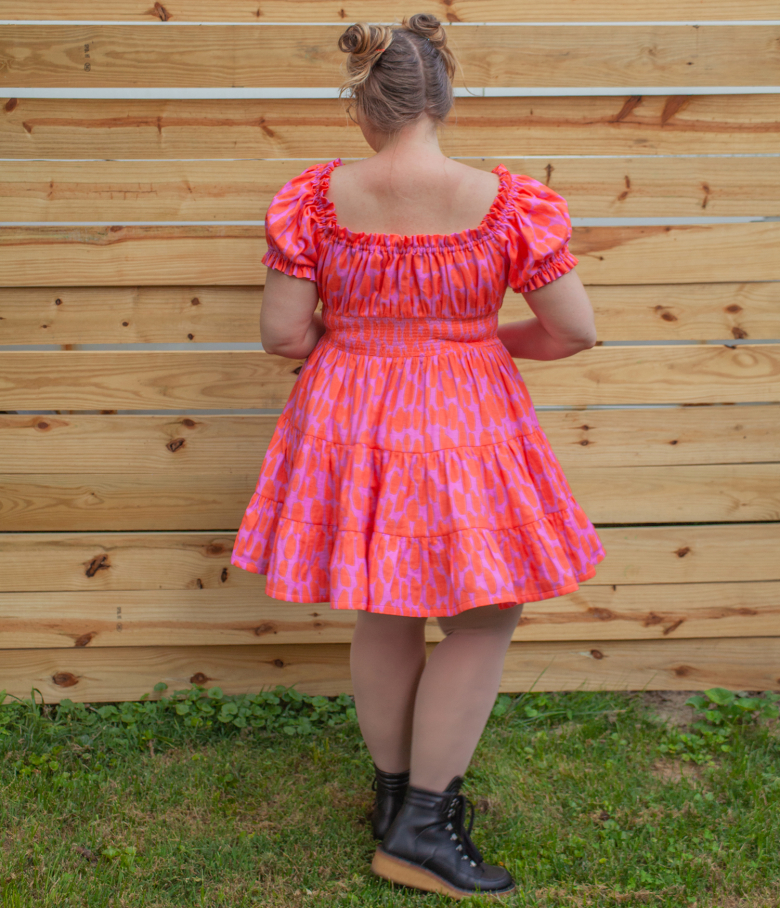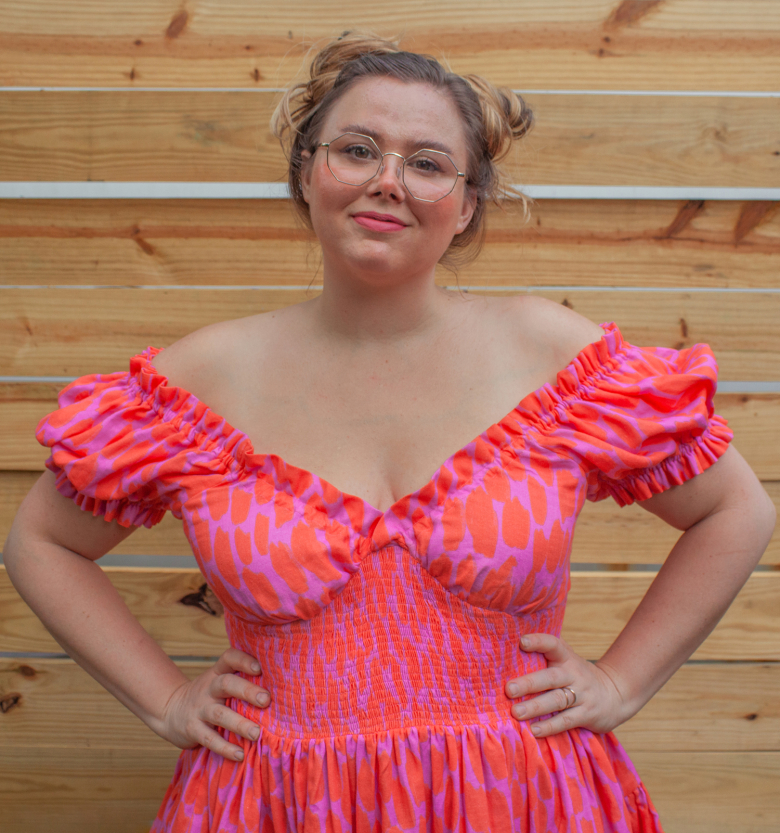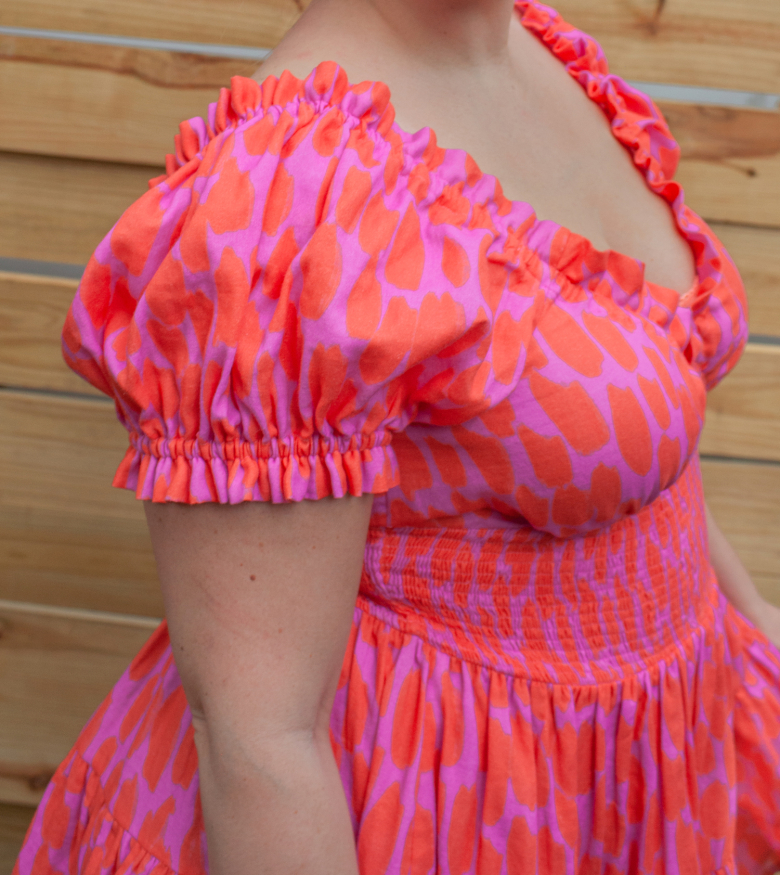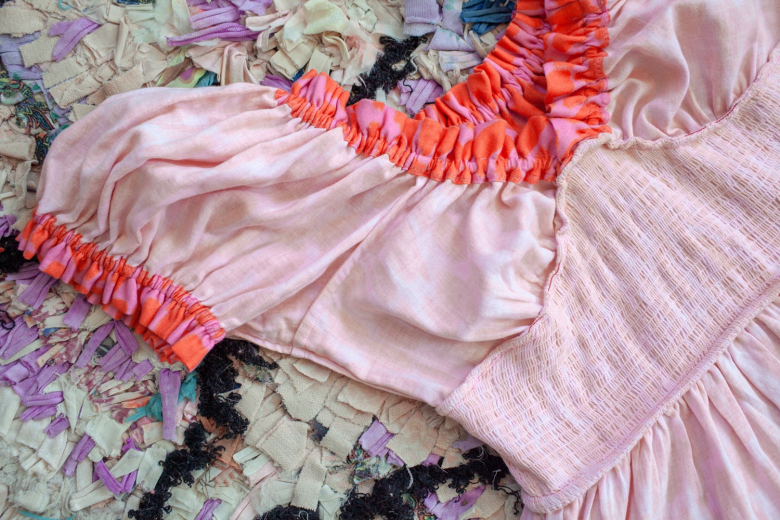 I really liked the cut of a dress I saw on pinterest, which had a shirred inset waist panel with a sweetheart neckline combined with a chemise style top, so I knew I had to make it! It took a lot of combining…I used 2 McCall's patterns and redrafted some things to be wider to account for the shirring. My dress is made up of m8211 View A's back and sleeves, m8195 View C's front bodice and inset waist panel, and m8211 View C's skirt. Though this dress is more recognizably m8195, I actually used many more parts from m8211! Still, I'm writing my review on this one 🙂
It's hard to review these patterns since I used pieces from multiple patterns and views, and ended up rewriting my "directions" completely due to all the modifications. Since the patterns were able to give me exactly what I envisioned, I can't really fault them! I did find the cups on the 8195 to be a bit high and narrow, which probably points to being drafted for a younger body with less saggy boobs. But things fit me pretty well from all the magical shirring, and it was actually pretty easy to get the parts of the 2 patterns to fit together. I plan on doing so many more versions!
Here are my main mods:
-I redrafted the front and back waist panel pieces of m8195 to be about 1.5x wider, since the shirring would suck it all in back to the initial pattern piece's shape. I was able to omit the back zipper this way…yay!
-I wanted exposed ruffle edges on my neckline and sleeve cuff, so I added 2.5″ to the tops of those pieces, enough for a 1″ ruffle and an elastic casing using the hem edges.
-I wanted the front 2 exposed ruffles at the neckline to overlap, which was really annoying to do when all of this dress has been french seamed. I made it work! But it's not quite as clean as I wanted on the inside right at the V.
-I made the upper front and back bodice pieces longer by about 1″ each, because I have a long torso.
-I shortened the tiers by an inch each because I have short legs, but also because I wanted it to be above the knee.
-I widened the skirt tiers for maximum ruffling action! I cut 3 panels for the second tier, and 5 panels for the third tier.