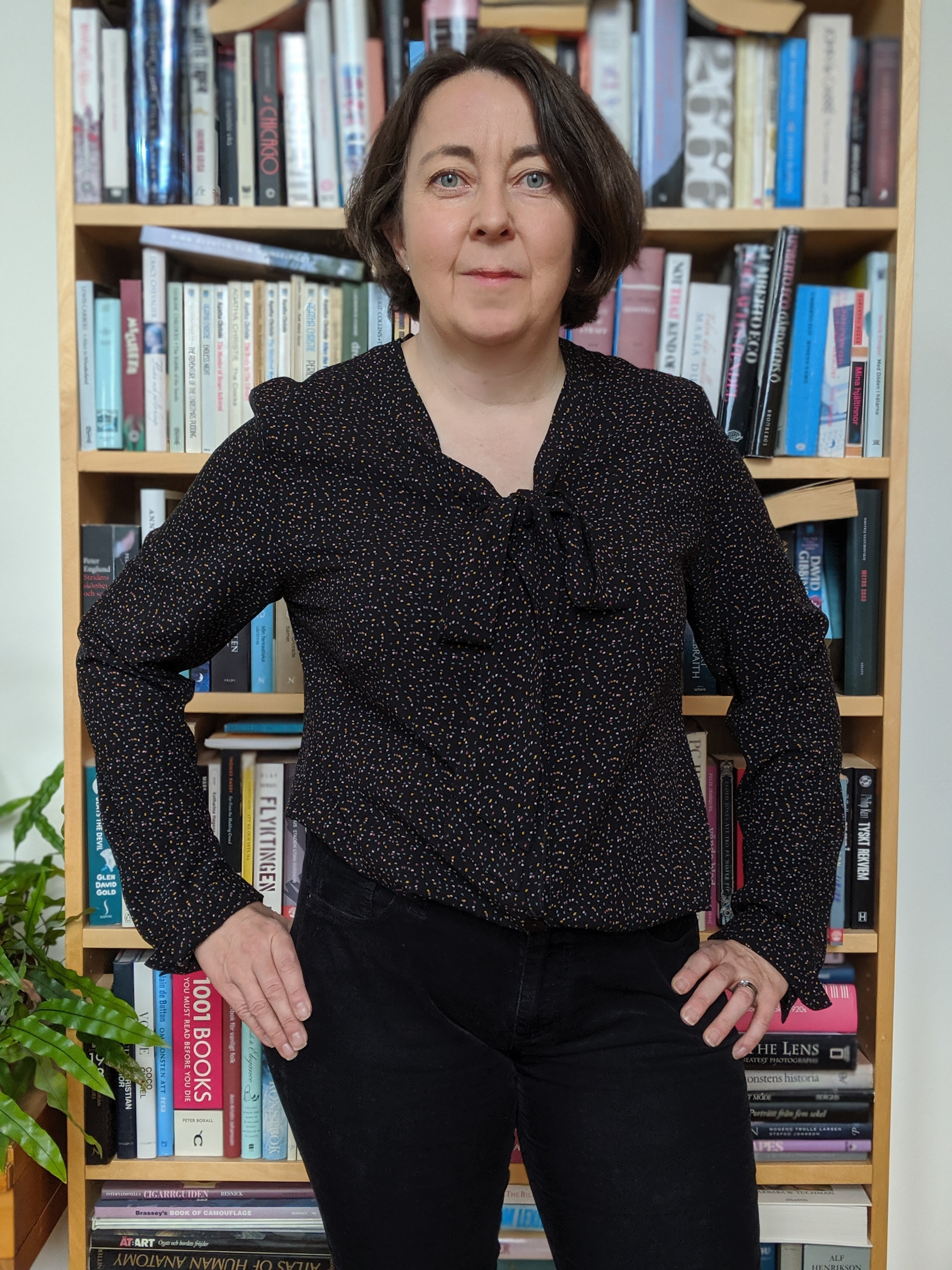 This is the Sewaholic Oakridge blouse view A. I made size 10 (I am 157 cm tall, B: 89, W: 75, H:98).
I shortened the bodice 4 cm above the waist (but below the darts), shortened the sleeve length 4 cm and narrowed the shoulders 1.5 cm. Next time (I will probably make it again!) I will make a narrow shoulder adjustment before I cut out the pieces and also shorten the sleeves 6-8 cm. This time I unpicked the sleeves and cut away some fabric at the shoulders on the bodice to get a better fit and raise the sleeves. There was no really serious fitting issues, except the long sleeves.
I found the instructions mostly easy to follow, except for number 11 . Maybe it's beacuse english isn't my mother tounge, but I just don't understand what it says. No big deal, I solved it and it looks good. This blouse is maybe not a beginner project, but it is not extremly complicated either and a quite quick make.
I made this classic bow blouse of medium weight viscose fabric. I had 2 meters and the fabric was 135 cm wide and since the bow is cut on the bias you will need some extra fabric for this blouse. Recommendations says 3.3 meters when fabric is 115 cm wide or 2.1 when fabric is 150 cm wide. Soft cotton lawn would .proabably work well for this pattern.
Summary: Yes, I like this blouse and the medium weight viscose was perfect! Luckily, I could do some alterations after the pieces were cut (and sewn together… ) to get a good fit and next time I will make some adjustments of the pattern before I cut the fabric.