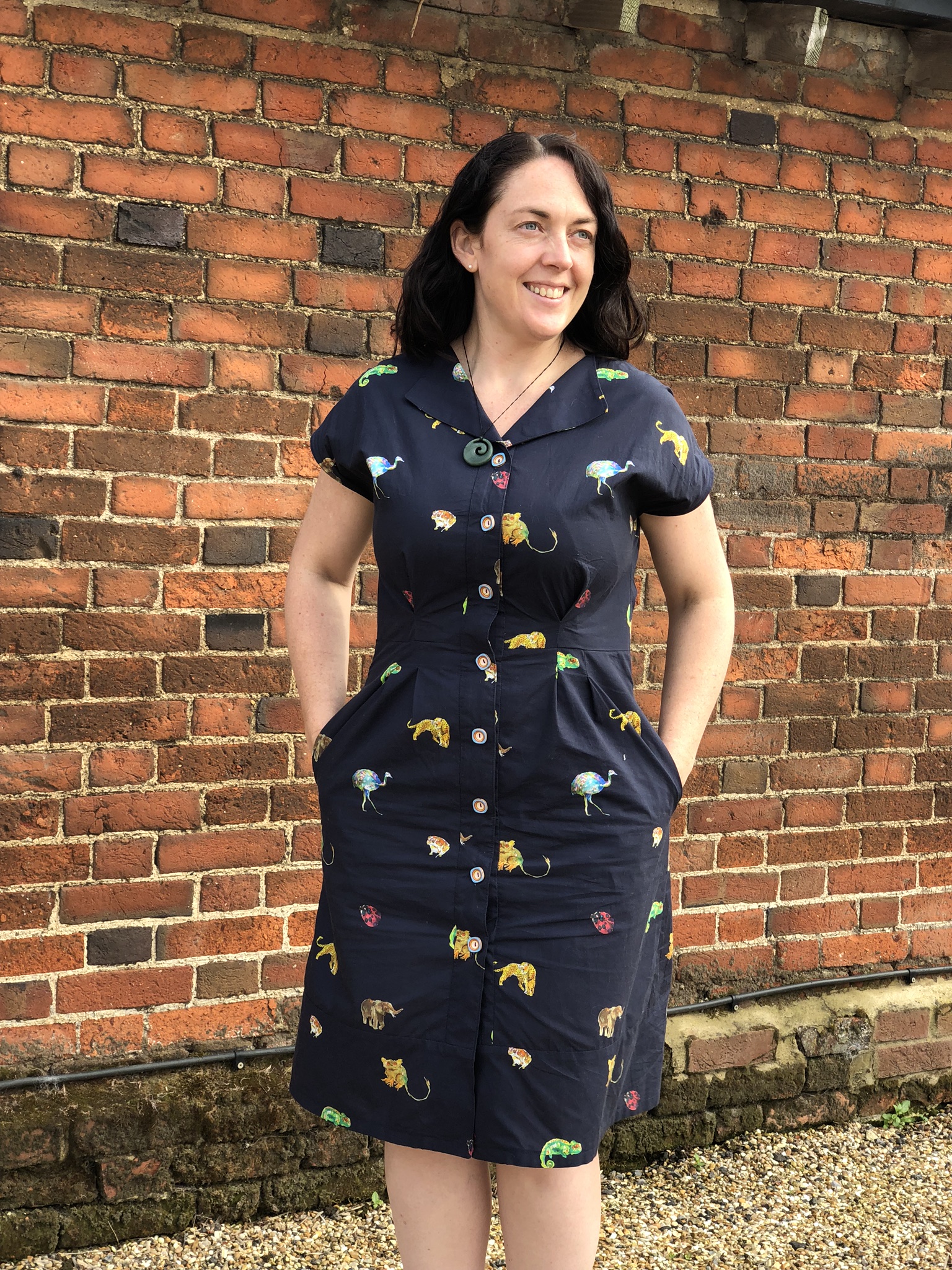 Amazing Fit and Lovely to Wear
I cannot tell you how much I love wearing this dress!
This is a 12, using the C Cup option (one of the best things is not having to do an FBA!) and View 2 (not a separate button band).
I made no adjustments, other than to put a panel at the bottom because it was a little short for me to wear to work (and I also had a little accident with the overlocker when I wasn't concentrating as much as I should have been!). The fabric is a high quality cotton (which I wish I had bought more of!) and its perfect. I think a Cotton Lawn or a Linen would be lovely too. Something with some drape would give a different look and I personally like the little bit of structure the cotton gives it.
It's really flattering and comfortable, I will be making more. I bought this pattern as part of the Kick-Starter campaign to raise the cash required to produce Jennifer Lauren Handmade printed patterns. Personally I'm a PDF person, I knows lots of people aren't and I wanted to support this so everyone had the opportunity to make Jennifer's patterns.