Sew Reporter – 18th of July

Happy S-U-N-N-Y Sunday everyone! We have been waiting for a burst of summer sunshine and it seems we have lucked out with the current weather forecast in the UK. We will be getting out our high summer me-mades this weekend as it is their time to shine!
If you are chilling outside in a lounger with a cold drink/ice cream/BBQ, we hope this post fills your leisure time with some sewing-related content that you don't need to move an inch for. Have a good one!
---

Joanna is giving us the weekend feels with this utterly gorgeous Myosotis dress from Deer and Doe patterns. This light and breezy dress is EXACTLY what we want to be wearing right now and we love the cool way Joanna styled this DIY fashion sensation! Check out the full review!
What a wonderful dress in a picturesque setting! Jen is making us want to frolic through the fields in this wonderful Skye sundress from Tilly and the Buttons.
The Corny Rainbow came up with such a genius name for her latest make… The HEXY SET! It's not just the name that's clever… it's actually leggings and a swimsuit – wow! Read all about this wonder-set in this fab blog post.
Gingham is a neutral… wouldn't you agree? I think you'll also agree that Frances' Jolene dress from Ready to Sew is a staple for any wardrobe, and as Frances remarked in her review, it's "a dress for all seasons"!
Sewing swimwear is very much at the front of our minds at the moment and Joanna of  Sew Your Happy wowed us with this handmade cossie. What's even more amazing is that this pattern is a 2 in 1! Joanna used the Fenix bodysuit and swimsuit from Madalynne and shared all the details in this review.
Sunny days are well and truly here, and Sew_Polly_Sew giving us dress envy in her "summer staple" Skye sundress by Tilly and the Buttons. Made from a double gauze, this dress must feel so easy-breezy to wear. We love it!
Modista Sewing is giving all the tropical vibes in this wonderfully bright McCall's M7974 dress. This so many pretty details, it's hard to decide which ones we like the most!
We've never seen a Zadie jumpsuit we didn't like… correction, we've never seen a Zadie jumpsuit we didn't L-O-V-E! Juliet made her's from this absolutely stunning Ankara fabric. I'm sure you've been struck with a sewing crush on the lovely Bee Juliet, but if you haven't, give her a follow on Instagram @julietuzor_
---

We've got some lovely new patterns to share with you, including the perfect pattern for sunny days from Tilly and the Buttons, a trench you will treasure from Grainline Studio, a new drop of gorgeous vintage-inspired designs from Gertie for Simplicity and a batch of lovely new patterns from Vikisews.
Do you already have a specific design in mind? Or do you need some help finding the perfect pattern for your fabric? You can search all the patterns in our database using our newly updated sewing-specific search tool.
---
Love a list? We've got a brand new one for you, our Top 10 Swimwear Sewing Patterns. If you've made a couple of garments using a stretch fabric then you already have most of the skills needed to sew your own swimsuits! Check out our favourite patterns on the blog and there's a VIDEO to go with it. So what are you waiting for?
---
We thought we'd share this discovery with you… BBC Iplayer currently has ALL the season of the Great British Sewing Bee up to consume, ahhhhhh! It doesn't matter how many times we've watched each series, we will still watch again! How about you?
---
We love getting excited about an upcoming sewing book launch, and live for the sneak peeks designers often give. We want to know everything there is to know, but enjoy the anticipation the contents are revealed a little bit at a time.
Jenny of Cashmerette recently announced her upcoming book which is out in October and is being published by Quadrille (Hardie Grant). Ahead of the Curve will feature five full-size patterns in UK sizes 16-36, and we understand it's packed with practical fitting help. Jenny has shared a fab blog post with a little peek behind the scenes.  It's a must-read!
---

If you're soaking up the sun in your garden or in a park this weekend and want to listen to some inspirational chatter with wonderfully creative people, you might like this podcast recommendation. In Conversations of Inspiration, Holly talks with founders and top entrepreneurs, and we think this episode: Dream it, create it, with Lucy Sparrow, founder of Sew Your Soul is well worth a listen.
Image from Lucy's website Sew Your Soul 
Lucy Sparrow is the MOST incredible felt artist who recreates everyday objects from felt. If you want to do a little Sunday scrolling we highly recommend having a scroll through Lucy's website and Instagram  @sewyoursoul.
---
We are currently obsessed with slip dresses and 90s vibes, and @thatlenaking is ticking both of those boxes and some! Lena hacked the Ogden Cami by True Bias to make this sensational dress. Lena has had fun sewing patterns from the five decades she's lived in – check out her hashtag #LenaSewsTheDecades to see them all.
---

We are so happy to have added PH7 Patterns to our extensive list of wonderful indie pattern companies. Their range is designed to offer inclusive styles that don't lean towards one particular gender or body type. We absolutely love their aesthetic and think there are loads of good things to come from them.
---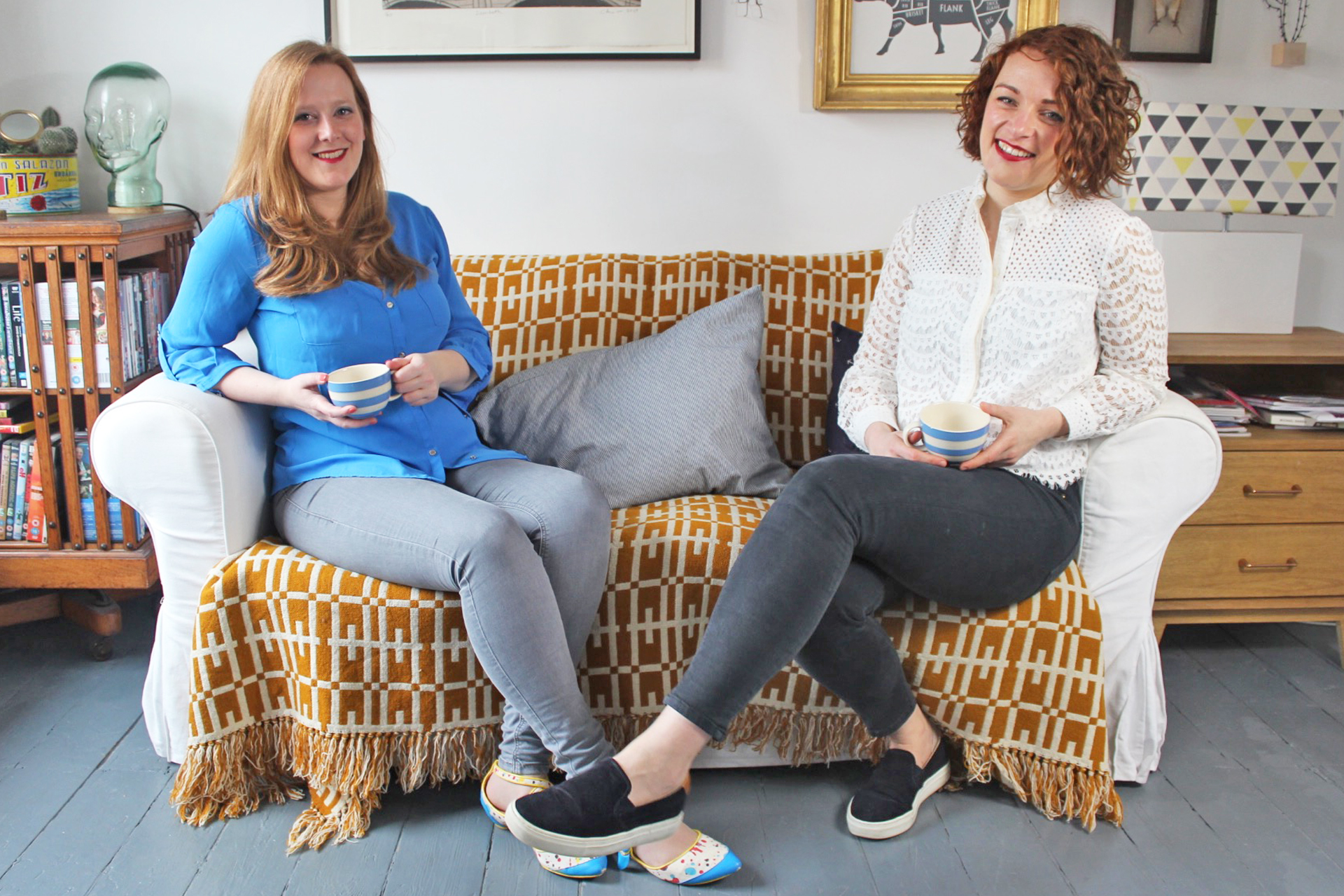 Come and join our sewing Facebook group where we are chatting about sewing plans, new patterns and helping each other out with projects.