Sew Reporter – 4th of July

We hope you are ready for your weekly dose of sewing community inspiration with brilliant blogs, must watch vlogs and podcasts to sew along to. Sit back and relax and take some time to browse all these amazing makes, which might give you and idea or two for your own handmade wardrobe. Happy Sunday!
---

Is there anything better than when a me-made turns out as a good as this?! Judith shares her glowing review of the Blanca Flightsuit from Closet Core Patterns in this lightweight linen and says she will be making a Winter twill version too, we can't wait to see.
This week of inspiring makes continues with Geri's fab swishy maxi dress hack of Fibre Mood's Chloe blouse. A new pattern from the latest edition 15, this fantastic summer blouse is now a superb dress! Find out more about how she did this on her blog Geri in Stitches.
Emily of Self Assembly Required is getting into the summer spirit with these Megan Nielsen Dawn Shorts. She made them at The Online Sewing Weekender 2021 and they look fab in denim.
Mel of Mint Button shares a review of her most worn me-made garment, the Berlin Jacket by Tessuti Fabrics. Read her full review here where she talks about how useful this piece is for layering. This blue version is her second version of this quick to sew pattern.
Manu has impressed us this week with her super handmade combination of Butterick B5616 denim jacket, Named Clothing Reeta Shirt and Simplicity S8389 woven joggers!! Manju has put together these comfortable and versatile basics to produce a great outfit!
Michele shares her review of Simplicity S8912 dress, which she says it ideal for your holiday wardrobe and we couldn't agree more! Impressively she made this holiday caftan using two Hammam towels, which meant she also had to factor in matching the border stripe. The result is so elegant.
Brittany Jones shares her version of the new Mimi G Simplicity S9268 in this gorgeous linen viscose blend with no adjustments needed! She has also recorded two tutorials for this pattern, so you can sew along with her.
We have a lot of gingham love for this linen Aura Dress made by Fiona of Diary of a Chain Stitcher. She was so inspired by a version made by thats.sew.sandy she had to make one for herself! This has been our most popular pattern from the most recent Papercut Patterns collection.
We couldn't not share Mimi G's beautiful floral version of one her own pattern designs for Simplicity S9329. The dress comes with great sleeves, two length options and this show stopping open back.
Natasha loves this Sagebrush Top she has made as she found the sewing instructions were very clear and the top was super easy to sew. She sized down for a more fitted look and it's the perfect pairing with her jeans.
---

You're in for a treat this week.  Check out some of our faves below, and browse all of the latest patterns here.
Do you already have a specific design in mind? Or do you need some help finding the perfect pattern for your fabric? You can search all the patterns in our database using our newly updated sewing-specific search tool.

---

It's the start of the month and that can only mean one thing, it's new sewing pattern releases time! Here is Kate chatting through the latest and greatest patterns to be released into the sewing world. We are really excited to have some great new indie designers joining us this month too.
---
I don't know about you, but I'm always looking to develop new skills to give my handmade makes a more professional finish. This week we wanted to share a tutorial by indie designer Beth at Sew DIY on how to sew a bias-bound waistband. You often see this in well made trousers and it looks so nice!
---

The Love to Sew Podcast is tackling a big topic this week, pant sewing and fitting. I think this is something most of us have found a challenge at some point in our sewing journal and I am still avoiding making my first pair of jeans for this very reason! In this episode Helen and Caroline talk about sewing techniques and the fitting process.
---
If you are looking for a big dose of handmade wardrobe inspo then you must follow Louise Carmichael over at @louse_carmichael. Her latest make is a dress hack of the Anna Allen Anthea Blouse, which has fab big sleeves plus you'll get a few cute pics of her cat Maisie too, what's not to love!
---

Using printable templates, Birgitta Helmersson has created four fabulous zero waste sewing patterns and they are new to the shop this week! Check out her designs here, they have all the style you would expect from a Swedish designer!
---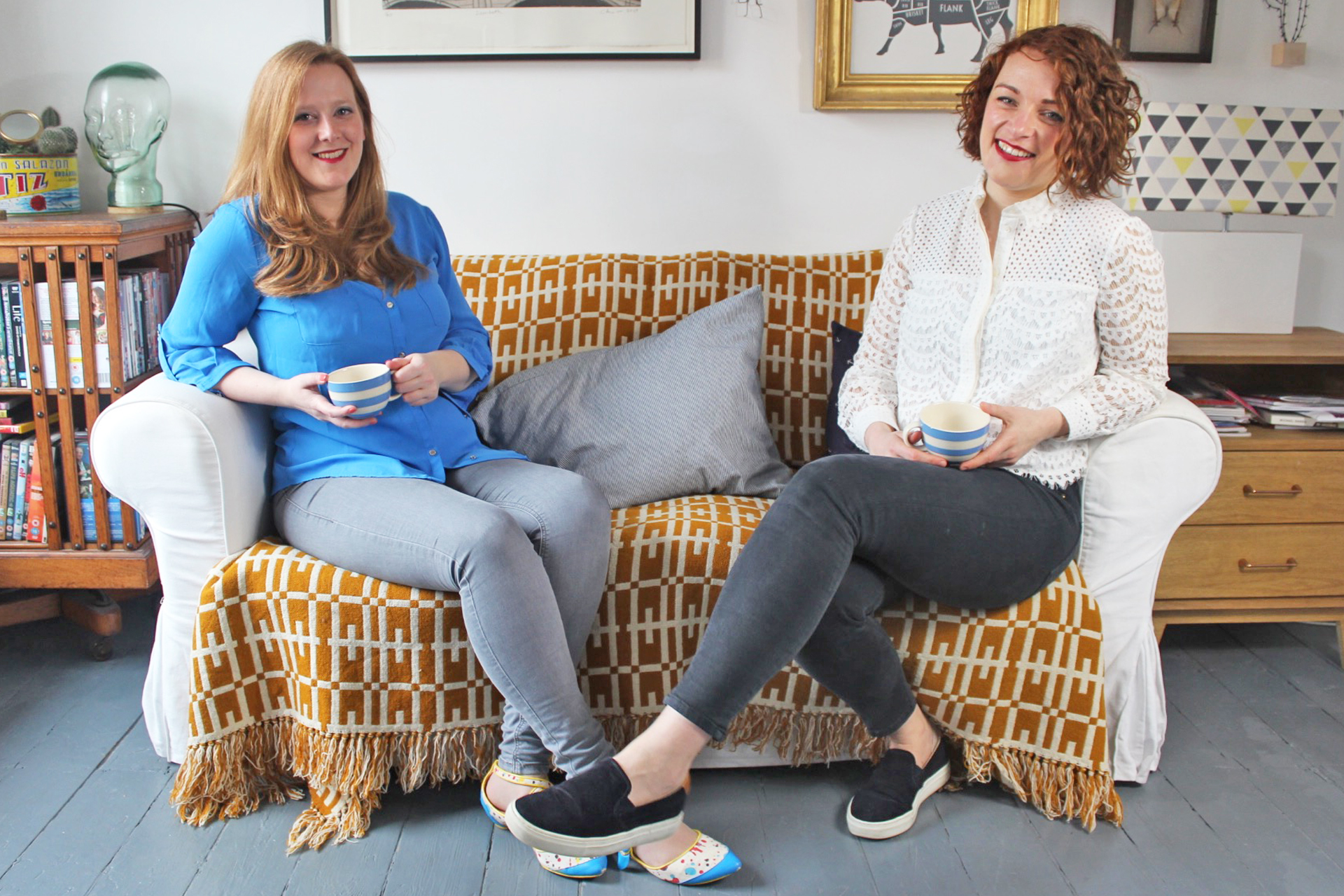 Come and join our sewing Facebook group where we are chatting about sewing plans, new patterns and helping each other out with projects.