Sew Reporter – 13th of June

Happy Sunday! Are you joining the Online Sewing Weekender this weekend? We hope you are having a wonderful time checking out all the videos and meeting up with like-minded people. We sure are having a blast! The Sewing Weekender didn't stop us from making The Sew Reporter, so here we are with lots of sewspiration and sewing news, just like you're used from us. Enjoy!
---

Okay… So… This stripey Chalk and Notch Marcel Dress is bloody AMAZING! Angelica Creates we would like to steal your dress pretty please….
We are totally impressed with Melissa from Fehr Trade who is dressed in handmade items from head to toe. Starting with a Seamwork Drew Headband, then her latest make: a Forget Me Not Patterns Iris Tee, paired with Closet Core Patterns Pietra Shorts AND handmade espadrilles!
Meg at Cookin' & Craftin' is showing off her third Paper Theory Zadie Jumpsuit. It's a pattern and fabric match made in heaven if you'd ask us!
Kate Eva is a massive By Hand London fan and she made this Kim/ Anna dress with a shirred back panel. We love it and we recommend heading over to her blog for an excellent tutorial on how to do this.
Would you recognise this as the sewing community's favourite sweatshirt; the Linden by Grainline Studio? Well, it is! What a clever and super fun hack Hannah at Yorkiemouse.
This dress, and the photo's from Marie-Fleurine over at Sew Mariefleur are absolutely breath taking! We highly recommend checking out the other photo's from her midnight (!) shoot.
This fun and colourful top is the Camille top by Makyla Creates, beautifully stitched by Melinda of All The Little Happy Things.
Beck of I Sew, Therefore I Am described her first Named Reeta Shirtdress as 'just about shirt dress perfection' so she immediately made a second one. Check out her blog to see nr. 2.
We loved to see Kathy aka Sew Dainty using a Greyfriars and Grace pattern as this company recently joined our 'pattern club' as well. This top started life as a men's shirt and Kathy transformed it into this lovely top using the Barra Button Back Top pattern.
Natasha made a rather fabulous Cuff Dress by The Assembly Line! You can read her pattern review on our site.
Sarah @sewsarahsmith reviewed the Mississippi Avenue dress by SewHouse7 and said it's her 'new favourite summer dress' and we can see why!
---

Oh la la.. We have added some drool worthy – and some comfy! – Bella Loves Patterns to the shop this week. Go and have a look at our NEW! section to find them, and lots of other new Indie patterns.
Do you already have a specific design in mind? Or do you need some help finding the perfect pattern for your fabric? You can search all the patterns in our database using our newly updated sewing-specific search tool.

---
The Sewing Weekender might be in full swing, but if you are reading this before Sunday evening, there is still time to get a ticket and get access to all the videos and other online content. All content stays up indefinitely so you can watch everything at your own pace. Want to see what it's all about? Head over here to read more and get tickets!
---

Did you also really enjoy this week's Sewing Bee episode? We loved all 3 challenges! Are you thinking of sewing a pair of Oxford Bag trousers? Or an outfit inspired by Dior's New Look? We got you! Find all our Sewing Bee pattern recommendations here.
---
You can find Hazel @hazel_b_obv over on the By Hand London blog talking about her time as a fabric buyer and retailer. What a fabulous job – we loved reading about it! We definitely recommend popping over for a read as she also gives some great tips on picking the right fabric for the right project.
---

It's Tee Time with Meg, Amanda and Kate from the Sew & Tell Podcast. Listen to episode 61 and hear all about T-Shirt patterns and T-Shirt fabrics. Have you found 'the one' yet?
---

70s lovers this one is for you! @blossomsandwich and @heysewgeorgie just launched the grooviest sewing challenge on Instagram: Sewing Seventies! It's super easy to participate, just share something 70s inspired, whether it's the fabric, the pattern, or the whole shebang. Find more info here.
---

Do you want/need a new summer dress? Now is the time to get started! We personally love the
By Hand London Hannah Dress
. This design looks absolutely stunning in a print – as you can see above – but we have seen some gorgeous versions in a plain fabric too. We love how you can dress Hannah up with heels, or down with a pair of sneakers. It's a summer wardrobe must-sew! Click on the photos to read the pattern review, and you can
find even more reviews here
.
---
It looks like Julian – @juliancreates on Instagram – loves to sew with bold prints and colourful fabrics just as much as we do. His makes are super unique and we are here for it! If you are ever in need of #MenWhoSew inspiration, this is the place to go.
---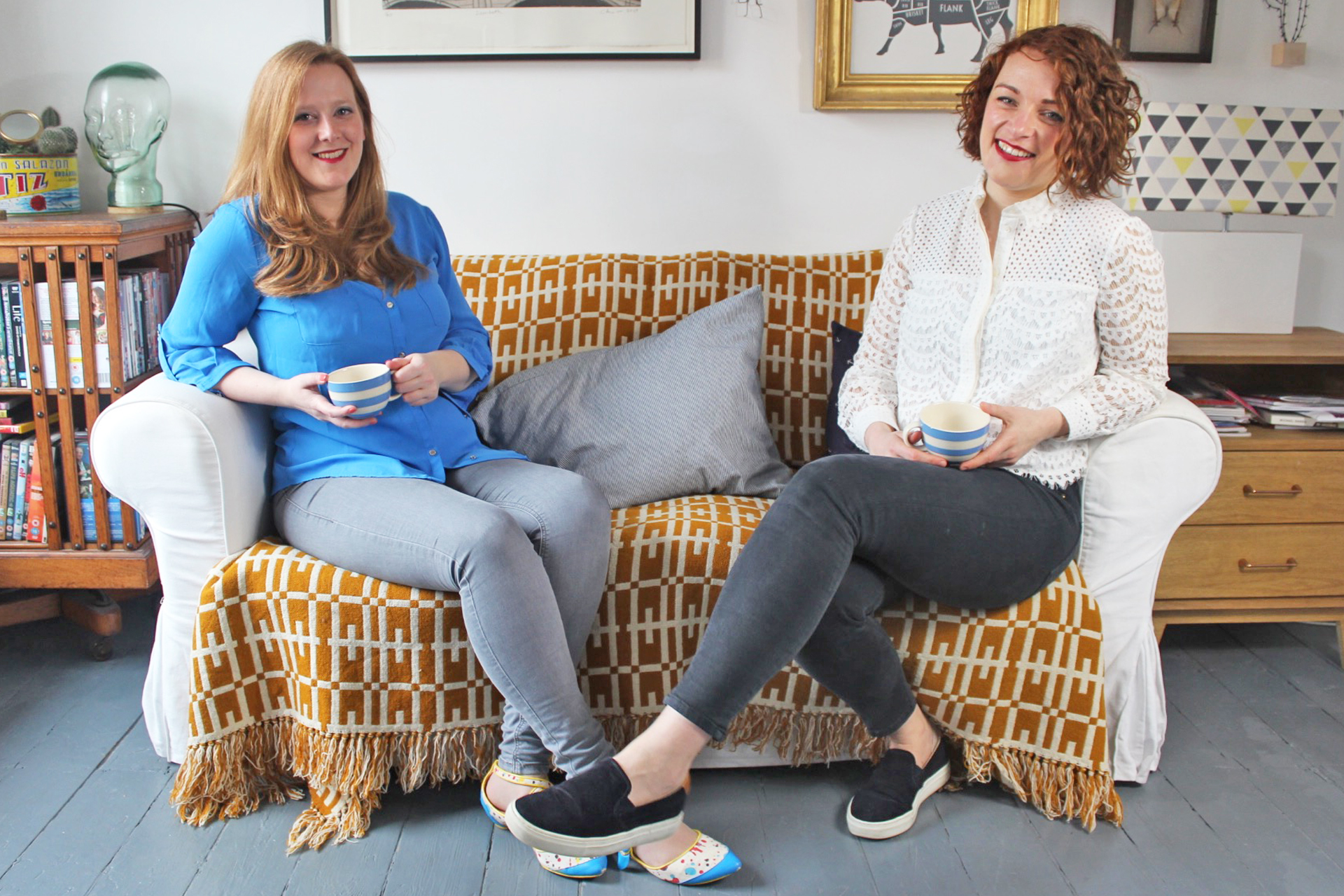 Come and join our sewing Facebook group where we are chatting about sewing plans, new patterns and helping each other out with projects.
---