Sew Reporter – 30th of May

Hello Foldliners, how are you all doing? We hope you had a great week! We've been busy with 3 things this week; preparations for the Sewing Weekender (less than 2 weeks to go – get your tickets here), the Sewing Bee (browse our pattern picks here), and we've added a bunch of new patterns to our shop! Keep scrolling to see some of the highlights of this week – including some wonderful makes by the sewing community.
---

Lilac lovers unite! Kathy at Sew Dainty made the Sew Liberated Hinterland Dress in a stripey cotton linen blend and the result is lush.
Tabitha Sewer is celebrating pride in this beautiful rainbow sequin skirt. We've never seen such a fabulous version of New Look 6053!
This is the brand spanking new Ingrid Top by Homer + Howells. Ingunn from Sew Ingwii did a great job testing this pattern before it's release this week. We are totally digging the sleeves and centre front bust tuck.
This comfy skirt looks like the staple everyone needs in their wardrobe! It's the Elemental Skirt by Sew House Seven and Meg at Cookin' & Craftin' paired it with an equally comfy Seamwork Devon Top.
Raven Maureen sewed up the Axis tank is by Sophie Hines and it looks great. This is the kind of pattern that you'll reach for over and over again.
This bea-u-tiful maxi dress is made by Elizabeth at Pins & Pinot using the Made for Mermaids Naomi Dress.
Beck at I Sew, Therefore I Am used this magnificent fabric to create a Helen's Closet Ashton Top and Deer & Doe La jupe culottes combo and it's a match made in heaven!
Sara made an amazing Juno Jacket by Papercut Patterns. She left a review on our site and we urge you to go and check it out because the close up shots of these pockets are perfection.
Marie @sewdisorganised made two Friday Pattern Company Davenport dresses and we love them both! Here's one, now go check out Marie's pattern review for the other.
This gorgeous dress is the By Hand London Hannah Dress and it's beautifully made by Vicky @sewstainability. Read her pattern review on our site.
---

Next to the beautiful new patterns by Greyfriars and Grace we have also added two gorgeous dresses to our shop, and there's a new sports bra in town. Browse all new patters here.
Do you already have a specific design in mind? Or do you need some help finding the perfect pattern for your fabric? You can search all the patterns in our database using our newly updated sewing-specific search tool.

---

Sewing Bee episode 7 – what did you think?! Ready to start dreaming up festive party dresses? Or is a flannel shirt first on your list? You can find our pattern picks for episode 7 on the blog, as well as on our YouTube channel. Go check it out!
---
In less than 2 weeks time we will be back with the online Sewing Weekender! Do you already have your ticket? This event is for everyone, all over the world, no matter what time zone because the videos will remain available after the Sewing Weekender on the 12th and 13th of June. Some fantastic people from the sewing community are contributing so you definitely don't want to miss this! Find all the ins and outs + tickets here.
---
Deer & Doe are doing a series on sewing with silk fabrics and they started of with tips for prepping your fabric. So if you're planning on going on some silky adventures check out these tips for pre-washing, cutting, and marking shifty fabrics.
---

Sewing Bee judge Esme Young was a guest on the That's Not My Age podcast with Alyson Walsh. They talk about her life, hanging out with David Bowie at the Notting Hill Carnival, and being a judge on the Sewing Bee. Furthermore, Alyson asked Esme about her superb sense of style, penchant for bold necklaces and how she maintains that immaculate haircut.
---

We loved seeing the men's shirts on the Sewing Bee so much this week that we are now looking for a shirt pattern for ourselves. The
Archer Button Up Shirt from Grainline Studio
is definitely a favourite in the sewing community! It has received a ton of
positive reviews
on our site so it's a serious contender. It's a loosely fitted button up shirt with long sleeves and cuffs. Sounds like a must-have wardrobe staple, what do you think?
---
We found Meridy on Instagram @groovygreylook via the Sew Over 50 community and we immediately followed her account after spotting oodles of fashionable looks. This suit is one of our faves. All the heart eyes for that amazing jacket! Definitely go check out Meridy on Instagram for more colourful, unique, and fabulous looks.
---

This week we have welcomed Greyfriars and Grace to the Fold Line family! What we love about these patterns is that Fiona designed them with sustainability in mind, so all the patterns have an option for reusing existing clothes and textiles! If you want to get creative and completely transform an old shirt or pair of jeans in a new piece of clothing for yourself or your little one, we urge you to check out these gorgeous patterns.
---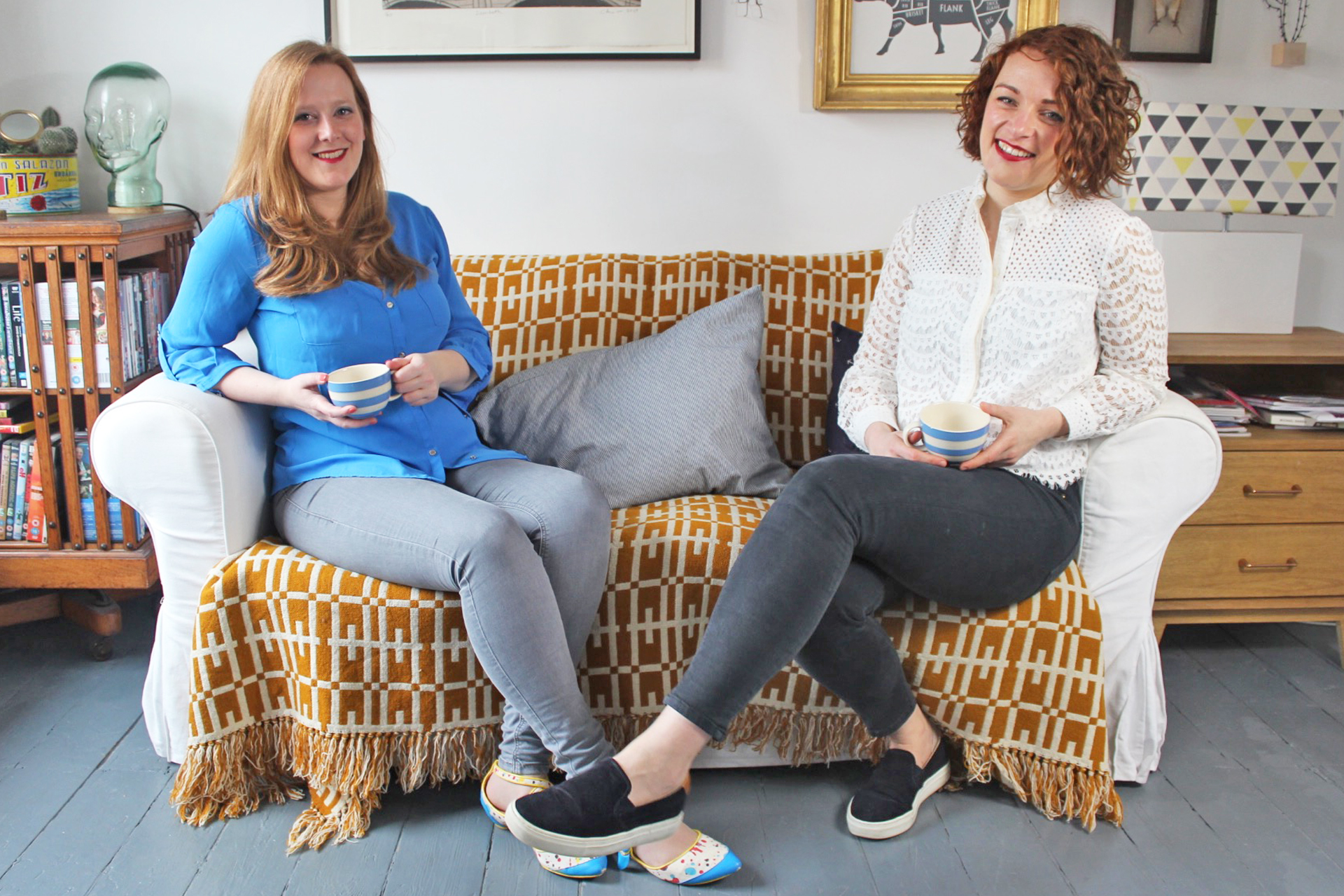 Come and join our sewing Facebook group where we are chatting about sewing plans, new patterns and helping each other out with projects.
---