Sew Reporter – 9th of May

Hello team, welcome to this weeks round-up of everything sewing! We have some great news for you: the Sewing Weekender is back! It will take place online on Saturday 12th – Sunday 13th June 2021. It's open to EVERYONE in the whole wide world and we would love to bring a whole bunch of you together. Check out this post for all the ins and outs.
Keep scrolling for your weekly dose of sewing inspiration. It's a good one, enjoy!
---

This springtime Nina Lee Parklane Dress from Emily at Self Assembly Required is absolutely divine… The print, the colours, the sleeves, the extra added ruffle at the hem, we love it all!
This swoon worthy top is the Coeli Blouse from Pauline Alice. Fiona at Diary Of A Chainstitcher made it in a white broderie anglaise and it's a match made in fabric heaven.
Melinda from All The Little Happy Things stitched the Sarah Kirsten Chamomile Crop and the Megan Nielsen Flint Shorts in this super fun lemon print and we honestly could not love this outfit more!
Nefertiti from The Corny Rainbow made this fabulous outfit using Vogue 1548 which is designed by Guy Laroche. Can we all agree that she absolutely killed it! Definitely pop over to her blog to see more close-up photos and 'making off' photos because they are drool worthy.
We spotted Janet @sew_sister over on the Helen's Closet blog. She made a tunic version of the March Top/Dress and it's great to see how versatile (and pretty!) this pattern is.
This sleeveless bodycon midi dress is perfect for this time of year! Robyn at Styles in Seams hacked the Paradise Patterns Blomma Tank and it worked out brilliantly.
Lounging in style… We love it! Closet Core Patterns' super fan Beck from I Sew, Therefore I Am, stitched the Mile End sweatshirt and the Plateau Joggers.
Mel from Mint Button sewed the I AM patterns Cinderella dress and she looks like the belle of the ball!
Janene at Ooobop made a silk Vogue 8888 robe and it's taking comfy chic to a whole other level… Check her blog to see the rest of her fabulous photoshoot.
Emma @craftyclyde stitched not one, but two beautiful Helen's Closet Pona Jackets. One in a wool mix, and one in a ponte roma. Find them both on our website!
Look at this divine wedding dress made by Vicky @seamslikevicky! She used Vogue 9327 to create it and we are so happy she left a pattern review because now we could gush all over the details of this dress (definitely check out her blog too).
---

It's been another great week in terms of Indie Sewing Pattern releases! What do you think of the below designs? Aren't they gorgeous? Check all the latest patterns in our shop!
Do you already have a specific design in mind? Or do you need some help finding the perfect pattern for your fabric? You can search all the patterns in our database using our sewing-specific search tool.
---

Inspired by the Sewing Bee to make Breton tops and colourful Frida Kahlo inspired outfits? We've got all the patterns you need! Go check out our pattern picks from episode 4.
---
Following four sell-out annual events in Cambridge, The Fold Line and Charlotte Emma Patterns are bringing The Sewing Weekender online for a second year, on Saturday 12th – Sunday 13th June 2021! The 2021 event will again take place online and will feature two days of online content for attendees to watch and participate in, as they work on a sewing project at home.  Read more about the event and how to get tickets here.
---
---

There's a new podcast in town! The Asian Sewist Collective is a group of people of Asian descent who sew. On their podcast they'll be exploring the intersection of their identities and their shared sewing practice. Head over to their website for more information and to listen to episode 1: Cultural Appropriation in Sewing: An Introduction.
---
We're already one week into Me Made May 2021 and we are loving it so far. It's a great idea to follow the hashtag #memademay2021 for lots of daily outfit inspiration, and for finding new people in the sewing community! Not sure what Me Made May is? Check out this blog post by Zoe from So, Zo… What Do You Know? – the creator of Me Made May.
---
Have a look at Kiera's Instagram account and you will see it's just like a breath of fresh air! Her recent make is this stunning Love Notions Summer Basics dress and it just brightened up our day. Head over to @islandsewcialist to browse more of Kiera's makes and beyond beautiful photos.
---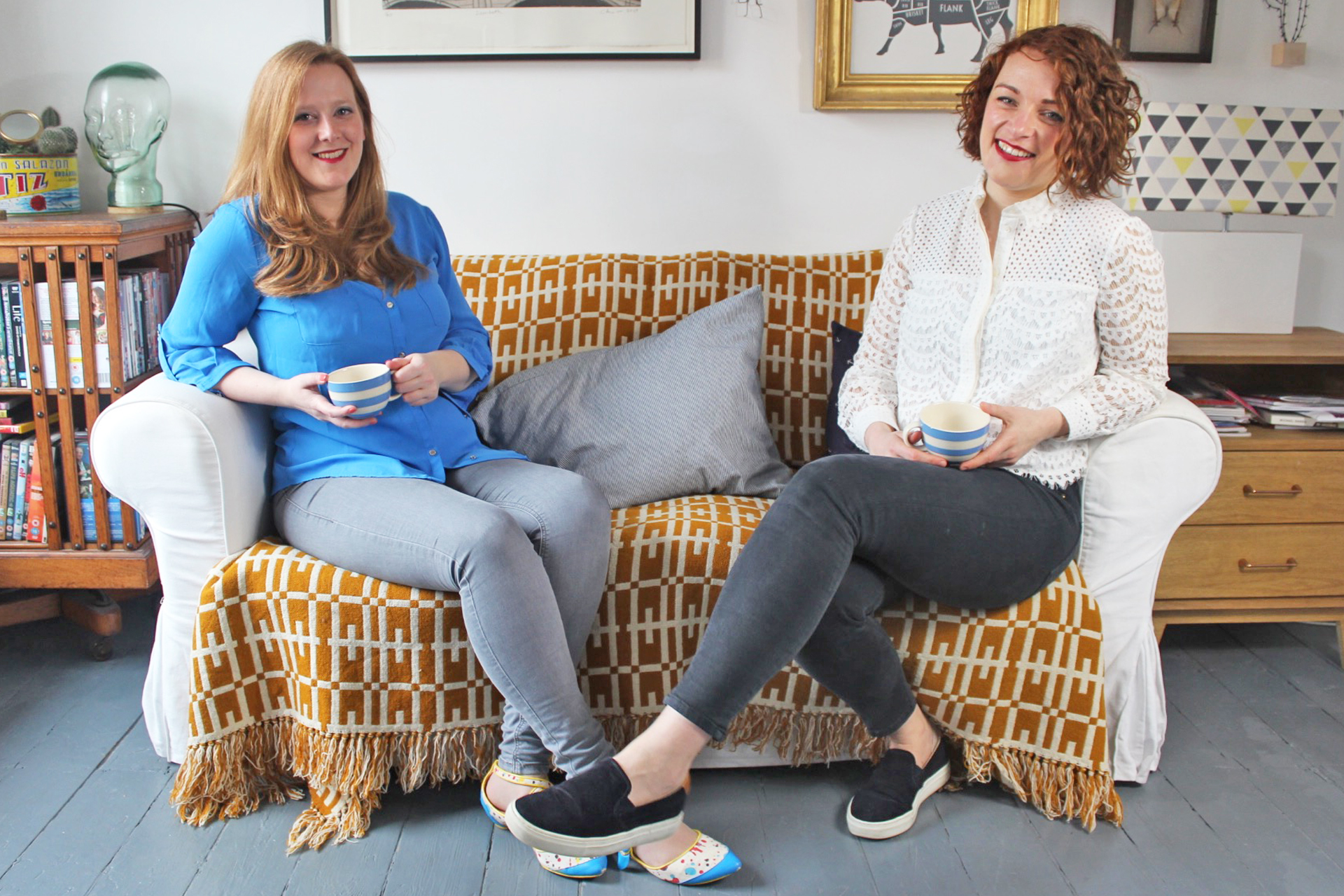 Come and join our sewing Facebook group where we are chatting about sewing plans, new patterns and helping each other out with projects.
---