Sew Reporter – 18th of April

Anyone else super excited for the Great British Sewing Bee to return to our screens this week? We have put our detective hats on to discover the sewing patterns from independent designers and commercial pattern houses used in the show, and you can browse them all here!
Keep scrolling for your weekly dose of fabulous sewing inspiration and interesting sewing news. Have a fantastic weekend and see you next week!
---

Colourful and comfy, we love it! Susan at Susan Young Sewing sewed a dress version of the Tabitha T-shirt from the Tilly and the Buttons book: Make it Simple.
Ohh this lovely Paulette Blouse from issue 13 of the Fibre Mood Magazine is right up our street. Cristy from Love You Sew picked the perfect stripey green fabric for it.
A lounge set to be jealous of! Kathy aka Sew Dainty combined the Grainline Studio Hemlock Tee with a pair of Tula Pants from Papercut Patterns and it's a match made in comfy heaven…
We are lovinggg this colour blocked Megan Nielsen Reef Cami and Shorts set by Mary at Sablecraft. Check her blog for more amazing photos!
A cosy Marlo Sweater by True Bias with mismatched buttons? Yes, please! Doesn't this look great on Manju aka SewManju?
Mimi G is ready for a fun summer garden party wearing this gorgeous stripey McCall's 8037 dress!
The latest pattern from By Hand London – the Leo Dungarees –  look fantastic on Joy at Pink Coat Club. We love the idea of making a black version that goes with just about everything.
This slip dress is the Freya Dress from Vikisews and it. is. stunning. It's stitched by Emily from Self Assembly Required and she looks ahhmazing!
This colourful frock is made by Erica Bunker and she used Simplicity pattern 9010 to create it. Check her blog for more snaps as there's a little part at the back of this dress.
Stripey perfection by Mie @SewingLikeMad! This is the Marcel Dress (and tank top) from Chalk and Notch and after seeing this beaut of a dress the pattern has made it onto our wish lists.
Amy @dressbyamy2020 made the loveliest Sew Over It Joan dress we ever did see. And doesn't that green look amazing amazing on her? Read how Amy achieved the perfect fit in her very detailed pattern review.
---

Looking for the latest pattern releases? Browse our new 'New In' section on the site! So many beauties were released in the past few weeks, which pattern made it onto your wish list?
Do you already have a specific design in mind? Or do you need some help finding the perfect pattern for your fabric? You can search all the patterns in our database using our sewing-specific search tool.

---

Hoorah! The Sewing Bee is back! Did you enjoy watching the first episode this week? From a shell top, to a t-shirt transformation challenge, to a fabulous buffet dress, it was fantastic to see what the Bee's created during their first challenges. Inspired to start making yourself? Check our blog post (with video!) to see a selection of patterns they featured on the show.
---
---

Lisa from Stitch Please speaks with Lisa from Cultured Expressions about creating the Fabrigasm magazine, and organising her upcoming event: Fabrigasm Live! – A Virtual Experience for Lovers of African Textiles.
---

Little Rosy Cheeks and Sew Yarn Crafty have launched their #TitsUpTransformationChallenge this week! They are challenging anyone who has a sewing project (or any craft) that hasn't worked out and has gone a bit 'tits up'… to rework, reuse or reshape it into something new. The challenge runs from now till the 16th of June, so plenty enough time to join. Read all about it in this post.
---

Has anyone else been dreaming about sewing flowy dresses since watching the first episode of the Sewing Bee last Wednesday? We might not have heard of the term 'buffet dress' before, but we certainly do know the style! Lots of volume, gathers, flowyness, flounces, tiered skirts, and comfiness is what springs to mind. We currently have a whopping 174 dressmaking patterns with gathers and tiers on our site, click here to check them all out!

The Friday Pattern Company Wilder Gown
is a perfect match for a 'buffet dress'! It's been very popular in the sewing community ever since its release and we've seen sooo many amazing versions pop up. Read all about these beauties by clicking on their image, and see
more Wilder pattern reviews here
.
---
For a stylish handmade wardrobe plus a hint of cute cats, head over to Bianca @sleepless_in_bavaria on Instagram. We love Bianca's style and we're obsessed with one of her latest makes; the newly released Papercut Patterns Mirri Jumpsuit! Doesn't it look absolutely gorgeous on her?
---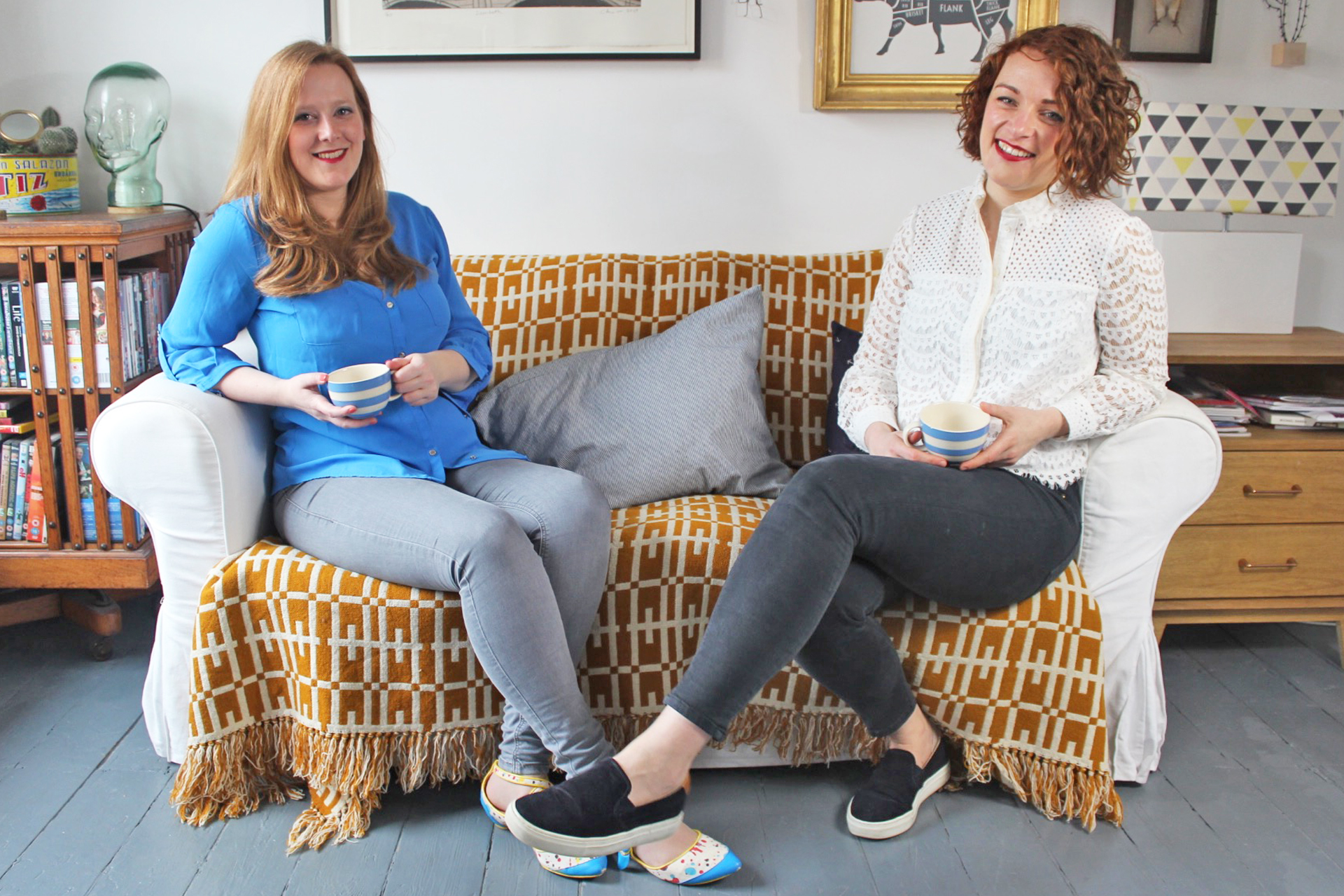 Come and join our sewing Facebook group where we are chatting about sewing plans, new patterns and helping each other out with projects.
---