Sew Reporter – 11 April

Hi team, how was your week? Get ready for some sewspiration because we've found gorgeous makes from the sewing community this week. Furthermore we have added must-read articles, three (!) amazing Instagram challenges for you to participate in, plus, we've added lots of beautiful patterns to the shop. Enjoy browsing!
---

Brittany J. Jones is ready for swinging and twirling around in her mustard yellow McCalls 8178 dress. This pattern features a gorgeous godet skirt, a gathered waist and billowy sleeves. What more could one wish for?
This dreamy By Hand London Tamzin Dress is stitched up by Beck from I Sew, Therefore I Am. We love what she has done with the contrasting external neckline facing. Check out her blog post for more photos.
Montoya Mayo made this cute tube top, the fabulous skirt, AND the lovely matching necklace! It's the Simplicity 9238 skirt, and for a tutorial on how to make the top and the necklace you can check out her website and YouTube channel.
Yes! We love a classic camel trench coat! It's the midi length version of Butterick 6331, beautifully stitched by Manju aka SewManju. We highly recommend popping over to her blog to see the super pretty insides of this coat.
Gillian at Crafting A Rainbow jumped at the chance to make the latest release of Helen's Closet; the March Top and Dress. The result looks great, this is such a good wardrobe staple.
Super comfy and super colourful, we love this outfit! Vicky at Sewstainability made the Lottie Culottes from Adaku's book 'Sewing With African Wax Print Fabrics'.
Holly aka That's Sew Peachy is looking fantastic in her floral Givre Dress by Deer and Doe Patterns. The smile says it all!
Simple, yet absolutely stunning… Erica Bunker has done it again! We have now added New Look 6210 to our own wish list because this is exactly what we want to wear next season.
This is the Leda skirt by Atelier Vicolo N.6 brilliantly stitched by Ruby at Ruby Rose Sews. We are SO into the colour blocked panels of this skirt!
The colour of this Homer and Howells Innes Cami Dress is amazing! You can read Polina's pattern review on the site to see what she thinks about this beaut of a dress.
Can we take a moment to appreciate the PERFECT pattern matching of these patch pockets. Mie made the Style Arc Petra Coat and nailed it! Check her pattern review here.
---

Wow we have added some gorgeous patterns to the shop this week… Go check them all out here. Is there anything that tickles your fancy? Or are you having a hard time choosing favourites just like us?
Do you already have a specific design in mind? Or do you need some help finding the perfect pattern for your fabric? You can search all the patterns in our database using our sewing-specific search tool.
---

We're back with The Sew Down – April. Sit down, relax, and have a cuppa whilst Kate takes you through everything that we've seen, watched, and read in the past few weeks.
---
Set your alarms! From this Wednesday – 14th April 2021 – you'll be able to catch the new Great British Sewing Bee series on BBC 1 at 9pm each week. Want to meet the contestants? Head over to our blog for a sneaky peek. Photo: Joe Lycett, Esme Young, Patrick Grant – (C) Love Productions – Photographer: Mark Bourdillon.
---

---
Need some encouragement to try different poses whilst photographing your makes? Or inspiration to try something new? Samantha @bysamelliott, Siri Kate @siri_kate, and Auri @stitchedbyauri are hosting #SewCreativePhotos this month, and they have come up with weekly prompts for a fun (new) way for you to show your makes!
You can also join in with #SewApril2021 this month, organised by Ryliss @rylissbod. It's an Instagram challenge with great daily prompts such as Plaid Love and Most Wears, and there are prizes to be won too.
We loved this challenge last year and we're so glad it's back: #SewThatPatternNow! Run by Mijke @sewitcurly, Olga from @coffeeandthread and Emi from @justaddfabric they are challenging you to sew up patterns that you have had the intention to sew, but never got around to. This challenge finishes on the 31st of May so you'll have plenty enough time to rummage through your pattern stash and sew something up.
---
Rainbow lovers unite! Nefertiti @thecornyrainbow is the queen of colour and her amazing creations will definitely inspire you and brighten up your day. Go check out her feed and show her some love!
---

Come and join our sewing Facebook group where we are chatting about sewing plans, new patterns and helping each other out with projects.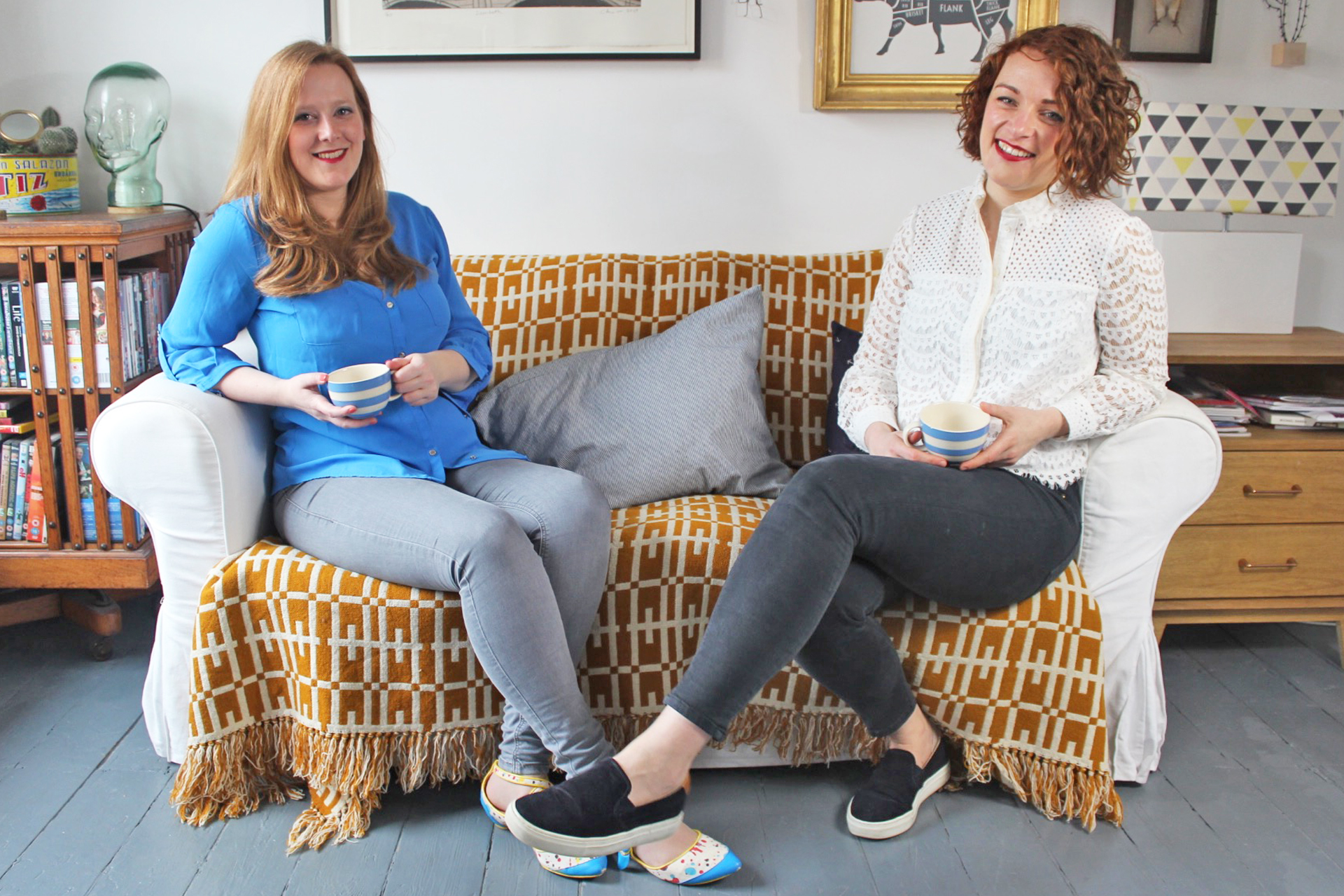 ---