Sew Reporter – 4th of April

Happy Easter Sunday! May your day be filled with lots of chocolate eggs, and hopefully some sewing too. We've been really busy this week with adding a ton of new patterns to the shop. You can check them all out here, but we have to warn you, there are some real must-haves on there.
Keep scrolling to see what the movers and makers from the sewing community have been up to this week, and catch up on the latest sewing news.
---
We've been dreaming about a silky Closet Core Patterns Eloise Wrap Dress from the second we saw this glorious version by Fiona at Diary of a Chainstitcher!
Vanessa from Sew Filled to the Brim has been sewing for her spring wardrobe. It looks like the Itch to Stitch Seychelles Top is going to be a great wardrobe staple.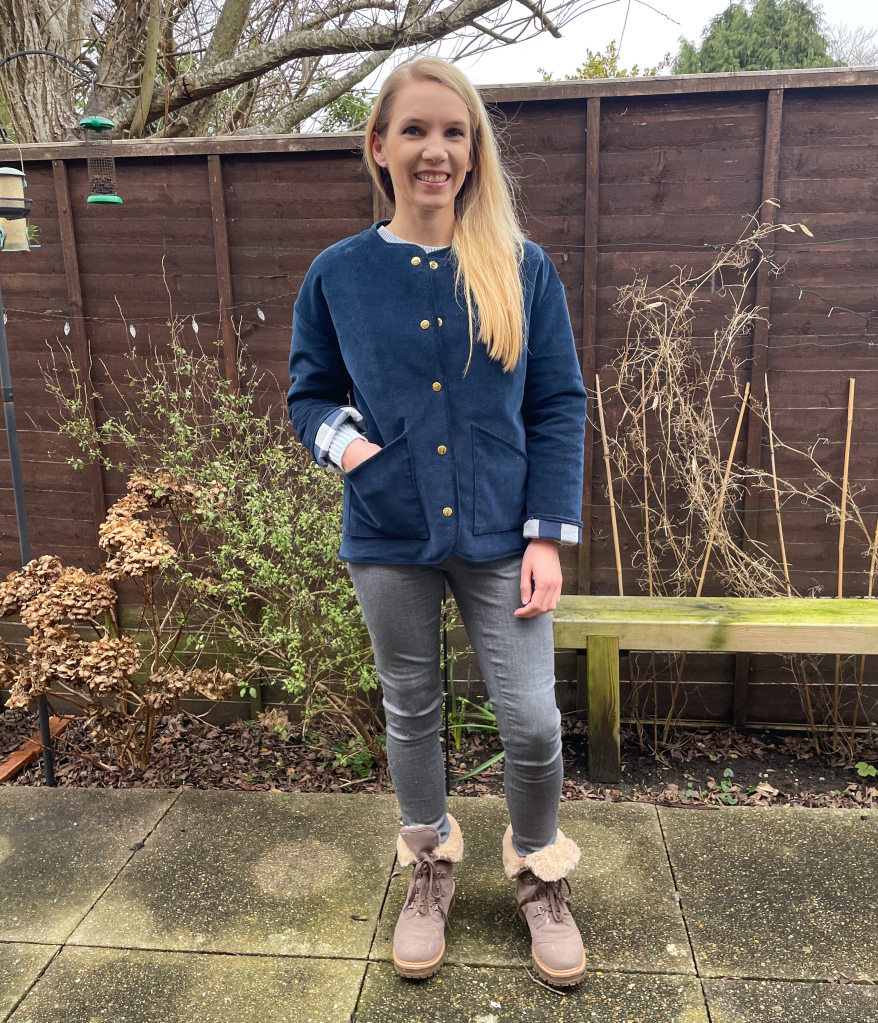 We could not think of a more perfect jacket for this time of year. This is the Molly Jacket by Fibre Mood beautifully stitched by Holly from That's Sew Peachy.
And the most colourful outfit of the week award goes to Montoya Mayo! This two-piece started as a Simplicity 8330 dress, before Montoya transformed it into this beautiful outfit! Read all about it on her blog.
Like many sewists we love the newly released Claudia Tank by Just Patterns. Mimi G paired her version with a matching Vogue 1672 skirt and we are obsessed with this look!
Short dungarees… Yes please! Ruby aka Ruby Rose Sews used the Make It Yours Shorts Dungarees pattern and matched it with the perfect fabric. Hands up if you would wear this…
This hacked Heather Blazer pattern by Friday Pattern Company certainly floats our boat. Superb job sewing this up Sylvia from The Ravel Out!
Raven Maureen talks about how these bright yellow Simplicity 9114 trousers – designed by Mimi G – make her smile, and we are smiling with her. What a fab pair!
This dreamy Anna Allen Demeter dress is stitched by Mel at Mint Button and it's a fabric and pattern match made in heaven.
Hannah @yorkiemouse reviewed the Named Reeta Shirt Dress and talks about how she fell in love with this dress after one wear. It's a beaut!
This fabric! It looks amazing as a Megan Nielsen Sudley Dress. This is @OhSewFearless second version and she is already planning her third. Read her pattern review on the site.
---

We have added so many new patterns to the shop this week we couldn't fit them all in! See just a few of our faves below, and browse the brand new Vogue collection, and many other Indie Pattern designs in our shop.
Do you already have a specific design in mind? Or do you need some help finding the perfect pattern for your fabric? You can search all the patterns in our database using our sewing-specific search tool.
---

Curious about the latest sewing pattern releases? Head over to the Sewing Pattern Round Up of March! It's been a bumper month of amazing releases so prepare yourself for some serious inspiration…
---
Hoorah! The news we've all been waiting for… The Great British Sewing Bee will be back on our screens on the 14th of April! Head over to our blog to read everything we know so far. *Image: (C) Love Productions – Photographer: Mark Bourdillon.
---
One to bookmark: Tilly and the Buttons is showing you how to make thread chain belt loops. The tutorial also includes a really clear video, great for following along step by step.
---

This week on the Love To Sew podcast: Helen & Caroline chat to Saremy Duffy from Sew Sew Live. They talk about commercial sewing techniques and how Saremy started live-streaming sewing projects on YouTube and her extensive experience in the sewing industry.
---

This week Rose (top left) shared her Deer & Doe Sirocco Jumpsuit pattern review with us and it made us realise how much we love this pattern! We started to look through older reviews and we found all these wonderful versions (+ more here)! Busy print, plain, all the colours, or just one colour, this design looks great in everything. It's designed for medium weight jerseys with good recovery and between 30% and 40% stretch (aka secret pyjamas). We would love to make the romper for summer, how about you?
---
Are you following Korrie @KorrieKorrie on Instagram? Because you totally should! Her style is fabulously romantic and we are here for it. This is her latest creation: the Mersis Dress by Pattern Fantastique, in a gorgeous amber jaquard. Can we all agree that those sleeves are heavenly?!?
---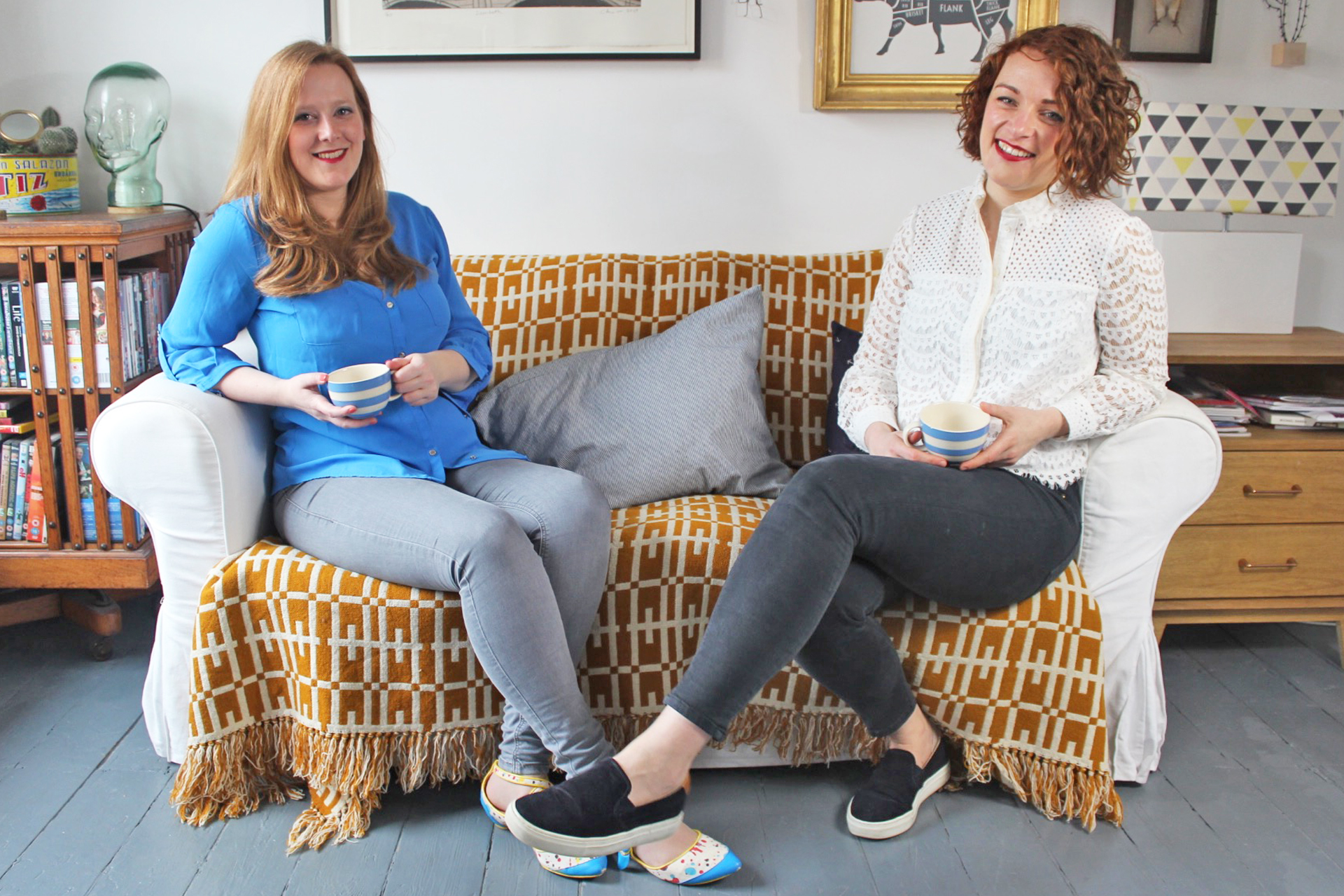 Come and join our sewing Facebook group where we are chatting about sewing plans, new patterns and helping each other out with projects.
---