Sew Reporter – 10 January

Hi team, are you looking for a nice distraction from everything that's going on? Grab a cuppa, a nice snack, put your feet up, and keep scrolling for all the ins and outs from the world of sewing. And try not to think about anything else other than dressmaking patterns, fabrics, makers from the community, podcasts, and sewing plans for the year ahead!
---

Victoria at Victoria Lucille Anne went for a super romantic look with her polkadot Fibre Mood Elodie Dress, cute accessories and the prettiest green lace up boots.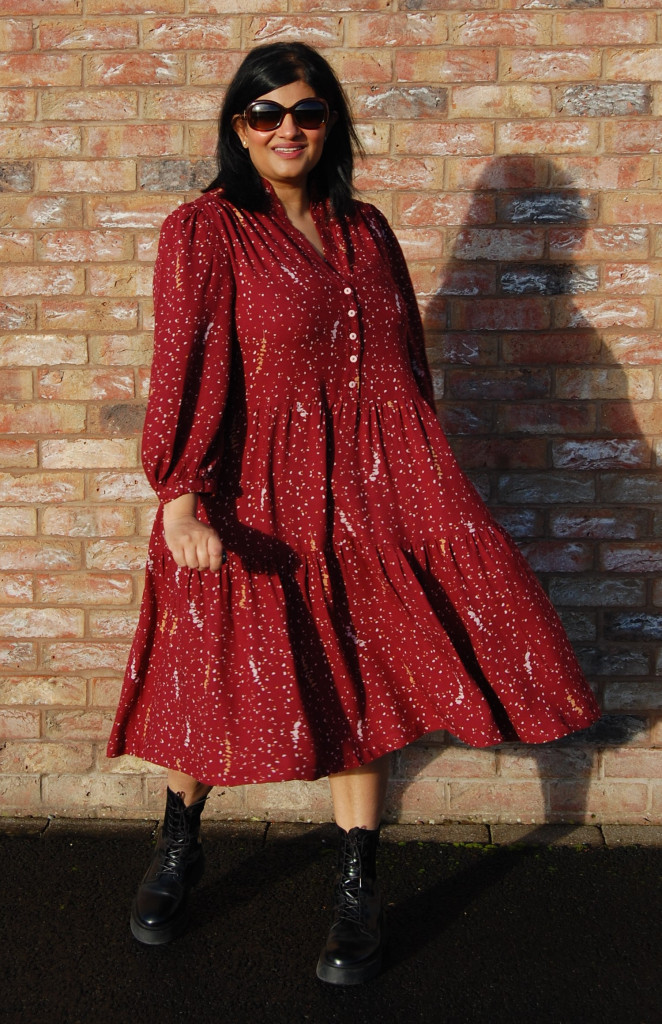 Head over to Manju's (at SewManju) blog to see how she combined 3 patterns together to create this super lovely + super swishable tiered dress.
Wowzah! Mimi G – over at Mimi G Style – made a Christmas gown using McCall's 8037 and she smashed it out of the park!
We love how Vicky at Sewstainability styled her Peppermint Wrap Skirt. She made the skirt in a linen which makes it perfect for wearing all year round!
One can never have too many floral flowy dresses, and we would love to add a dress as beautiful as this By Hand London Hannah and Deer and Doe Myosotis mix by Emily from Self Assembly Required to our own wardrobe!
Meg at Cookin' and Craftin' wanted to inject some colour into her wardrobe and she certainly succeeded by making this delightful Kantha Quilt Wiksten Haori jacket.
All the heart eyes for this amazing flannel Paper Theory Patterns Olya shirt dress. Beck from I Sew, Therefore I Am has nailed it once again.
Imagine wearing a coat (Simplicity 8797) as wonderfully bright as this one from Tabitha Sewer. It will certainly make grey days a whole lot better!
Check out these amazing 'winter 'rees' from Katie at What Katie Sews, aren't they lovely? She used the Pauline Alice Turia dungaree pattern in case you want to create your own winter 'rees 🙂
This Closet Core Patterns Clare coat looks so comfy and cosy! It's perfectly stitched by Lucie @love_lucie and you can read her pattern review here.
We are 100% into this dark denim Lennox Boilersuit – designed by Homer and Howells – stitched by by Polina @good_fabric_store. The combination of dark denim and the black leather boots looks SO GOOD.
---

Not only have we added lots of new indie patterns in the past few weeks (check out our faves below), we have also added a lot of McCall's patterns – which you can find here. We are really loving their latest collection!
Do you already have a specific design in mind? Or do you need some help finding the perfect pattern for your fabric? You can search all the patterns in our database using our sewing-specific search tool.
---

Are you a fan of the indie sewing pattern company Itch To Stitch? Then this book review is for you! written by Kennis Wong the book is called Sew Beautiful and it's released on the 18th January. Want a sneaky peek? Head over to the blog for more.
It seems like the sewing community is very busy making sewing plans for 2021! Here are some of the videos we've watched:
---

Now is a great time to start planning for the Make Nine challenge! Not sure what it is? It all started with Rochelle @makeninechallenge back in 2015! Head over to this blogpost and check out #MakeNine2021 and #MakeNine to see what it's all about.
---

Hoorah! There's now an official Sewcialists podcast! You'll be able to listen to a new episode every other Tuesday, and the first one of 2021 is an interview with Gillian Whitcombe.
Jenny and Florence are featured on the Curvy Sewing Collective blog with a 'Same Pattern, Different Bodies' feature and they're looking gorgeous! They've made By Hand London Anna dresses and you should definitely go check them out.
---

Would you immediately recognise these beautiful garments as the Friday Pattern Company Wilder Gown? This pattern has been around for a while, but when Sally (on the left) started her pattern review with "Believe the hype!" she reminded us of how super versatile this pattern is. It can be stitched up as a top or dress, long or short sleeved, with one skirt tier or two. And with possible hacks like these billowy sleeves from Sarah, the possibilities are endless…
---
We are long time followers of Nikki @SewingMyStyle over on Instagram. She makes the most amazing clothes and her style is totally unique! Our latest favourite is this Simplicity 8844 jacket and Closet Core Patterns Ginger jeans combo! So if you are looking for fresh inspiration, go give her a follow…
---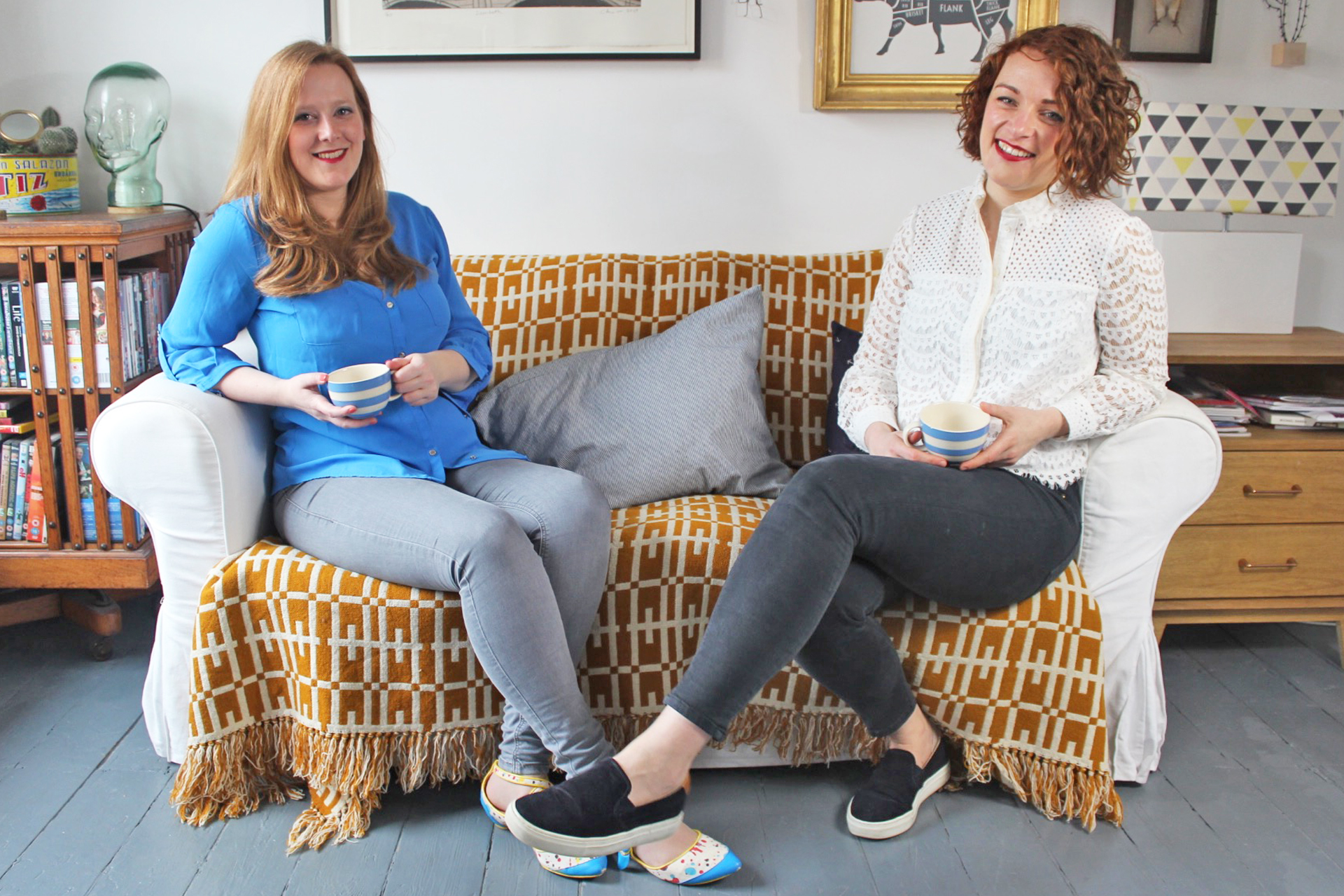 Come and join our sewing Facebook group where we are chatting about sewing plans, new patterns and helping each other out with projects.
---