Sew Reporter – 6 December

Hoorah! It's Sunday! Time to relax, chill, and browse all the sewing stuff we have gathered for you today. From sewing inspiration to new patterns and things to read, it's all here. Enjoy and have a great day 🙂
Ps. in case you haven't seen it yet, check out the special edition from our "Find My Pattern series", The Queen's Gambit! It's a goodie.
---

Tori from The Doing Things Blog combined the Panama Tee from Alina Designs and New Look 6456 to create this super swishy birthday outfit!
Now, this is what lounging in style looks like! We bloody love this set – a combination of Vogue V9377 and Kwik Sew K4089 – by Tabitha Sewer.
We love how Mel at Mint Button played with the direction of her print. It makes the button placket, breast pocket and cuffs really stand out. Definitely check out her blog to see the close-up shots, because this Closet Core Patterns Kalle shirt is perfection!
Mimi G Style is here to brighten up your day! Her amazing outfit is created with Simplicity 9010 and the beautiful teal fabric she designed herself.
This look is 100% autumnal perfection and we are 100% here for it ! Alice-May from The Stitch Edit made the Size:Me Florence skirt and the result is fab. Also on her blog; why she had a break from sewing, and some great advice for those of you who need a sewing break too.
As big fans of the True Bias Lander Pants we can really appreciated this perfectly fitting pair of Katie at What Katie Sews. The dip-dye bleached hems are such a cool touch too.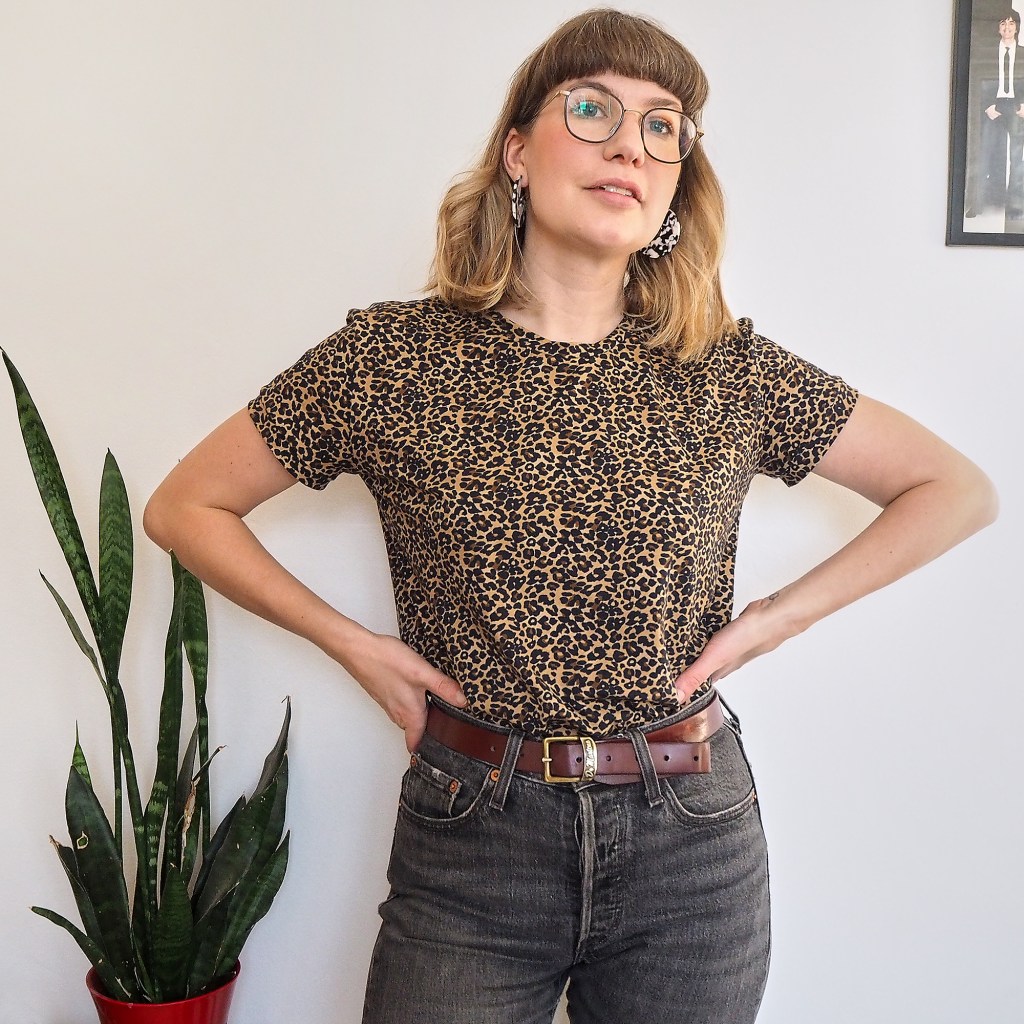 Can we all agree that a classic leopard print tee is a wardrobe essential?! Ruby aka Ruby Rose Sews stitched the Ready To Sew Jeanne T-shirt and we need/ want an exact copy ASAP.
Carolyn of Handmade by Carolyn is looking gorgeous in her linen Vogue 2900 dress. She dyed the fabric herself using madder, and you can read all about it on her blog.
As per usual, Brittany aka Brittany J. Jones looks super chic and effortlessly stylish. She's wearing Simplicity 9175 and it's a beaut!
Jen @jenlegg_teescreatives stitched not 1, not 2… but 6 (!) Tilly and the Buttons Billie Sweatshirts. You can read all about this little love story on our site.
This stunning number is made by @Mumokio. She reviewed the Victory Pattern Sofia dress and it's a winner!
---

From a coat pattern, to summer dresses, we've added some awesome new designs to our humongous pattern database this week. What will you be sewing? Something to keep you warm? Or something to keep you cool?
Do you already have a specific design in mind? Or do you need some help finding the perfect pattern for your fabric? You can search all the patterns in our database using our sewing-specific search tool.
---

The moment we've all been waiting for…. Kate is back with a special edition of Find That Pattern: The Queen's Gambit! So if you were inspired by the fabulous garments in the series, you can now re-create the looks for yourself.
We are really enjoying following Helen – from Stitch My Style – and her virtual Sewing Tip Advent Calendar! If you haven't seen this yet, you have a few fabulous days (and tips) to catch up on.
---

---

---
Sewing, quilting, knitting, baking… It looks like Lorna at @clothandcrescent can do it all AND she's very good at it all! Her Instagram account is filled to the brim with creativity and we highly recommend giving her a follow.
---

Gorgeous feminine garments with beautiful design details… That's what comes up when we think of Forget-me-not Patterns! If you also love ruffles, pleats, and all the good stuff, go check out all of Jo's gorgeous designs. We promise you won't be disappointed.
---

Come and join our sewing Facebook group where we are chatting about sewing plans, new patterns and helping each other out with projects.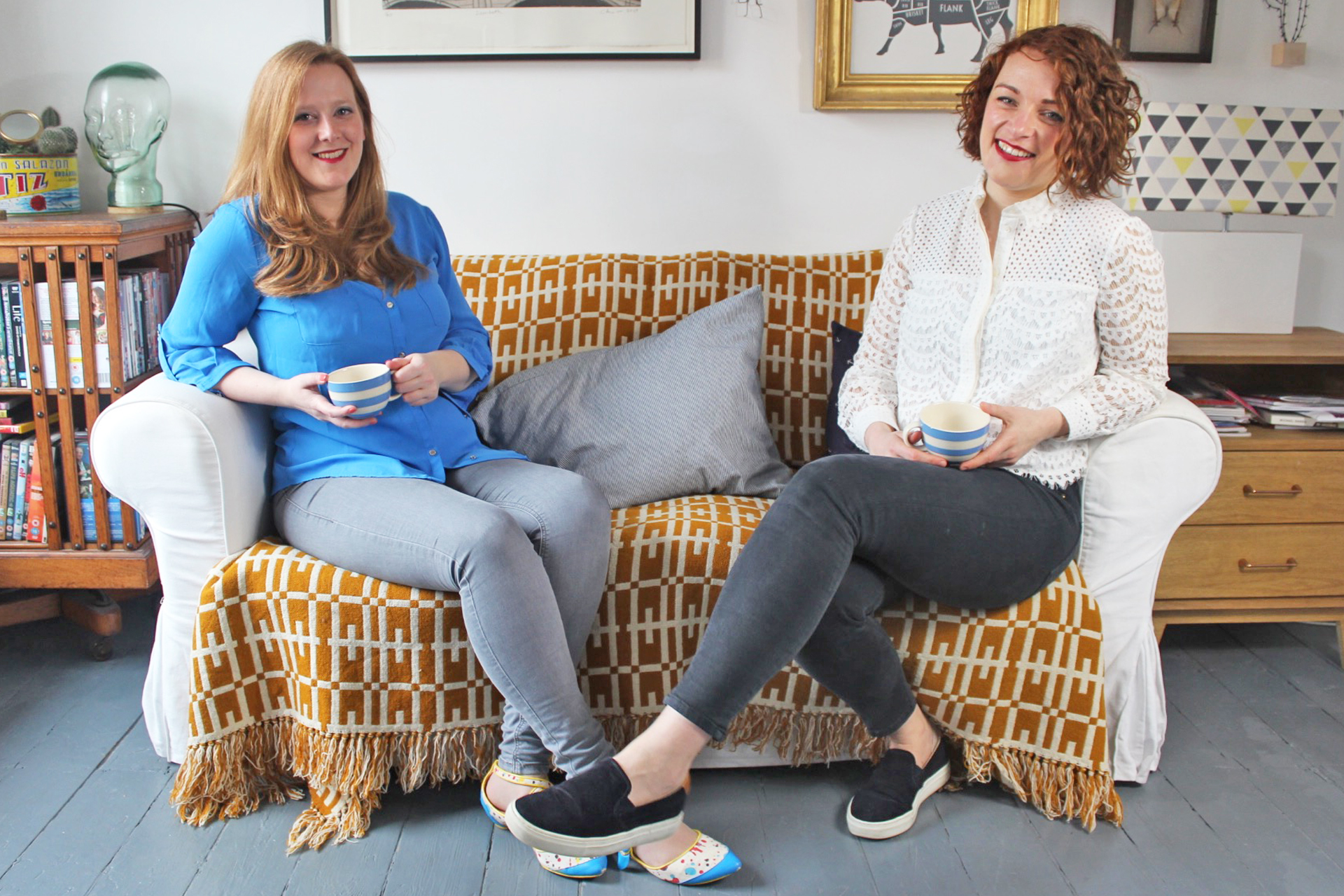 ---