Sew Reporter – 29 november

Hello sewists, how is your weekend going so far? It's time to sit down, relax, and scroll your way through the Sew Reporter. We hope you'll see something that inspires you because that's what we love to do! Enjoy browsing and have a great Sunday.
Ps. There is still time to grab yourself a Black Friday deal. We are offering 10% off everything in the online shop. Just use the code BLACKFRIDAY10 at the checkout – before midnight (UK time) on the 30th of November. We will also be matching this and donating 10% from every sale to Macmillan Cancer Support.
---

Kate from Time To Sew made three different versions of the Just Patterns Tyra Tee and we love how she hacked this one (her 3rd version) into a sweatshirt.
This beautiful dress is almost unrecognisable as the Marcel dress from Chalk & Notch, what a transformation! Marcia aka Keechii B Style blogged about this outfit and sewing with her favourite fabric: lace.
We found Holly from Holly Dolly Darling on the Megan Nielsen blog with a shirring tutorial for the Megan Nielsen Floreat Dress. We're sure we can all agree that this dress is absolutely stunning?!
Now that we've seen Melissa from Fehr Trade and her "Perfect Pandemic Trousers" we are convinced we also need to make a pair of trousers with a comfy ribbing waistband. She used the Moji pattern from Seamwork and we are totally digging the end result!
We love this classic – will never go out of style – look from Manju at SewManju. She stitched Simplicity 8842 trousers in a wool twill and it's the wardrobe staple we all need.
This gorgeous red number is sewn up by Tiffany at TipStitched. The pattern she used is the Anna Dress by Style Sew Me and we think it looks fantastic on her.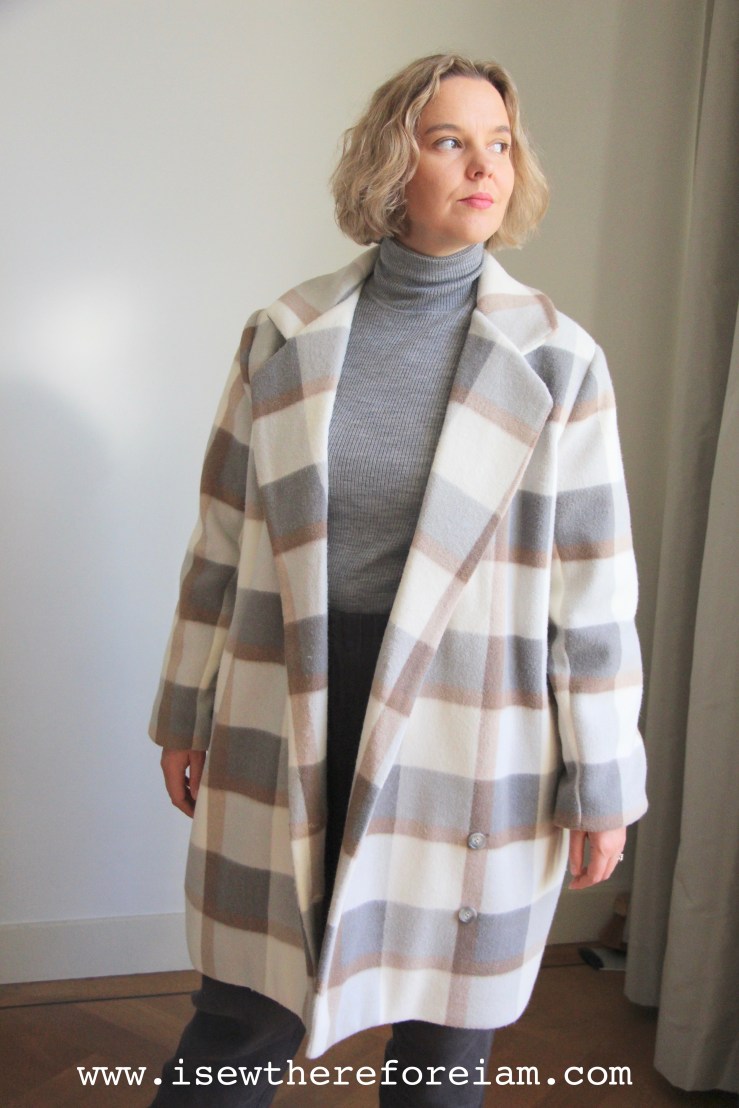 Beck from I Sew, Therefore I Am sewed the I AM Patterns Merlin coat and it's the dreamiest coat we ever did see!
This awesome leopard print dress started as a Tessuti Fabrics Mandy Boat Tee, and was hacked into a comfy every day dress by Elizabeth from Pins & Pinot.
Hands up if you also want to wear a fleece Sew Over It Jessie Coatigan like this one – from Holly at That's Sew Peachy – all day and every day!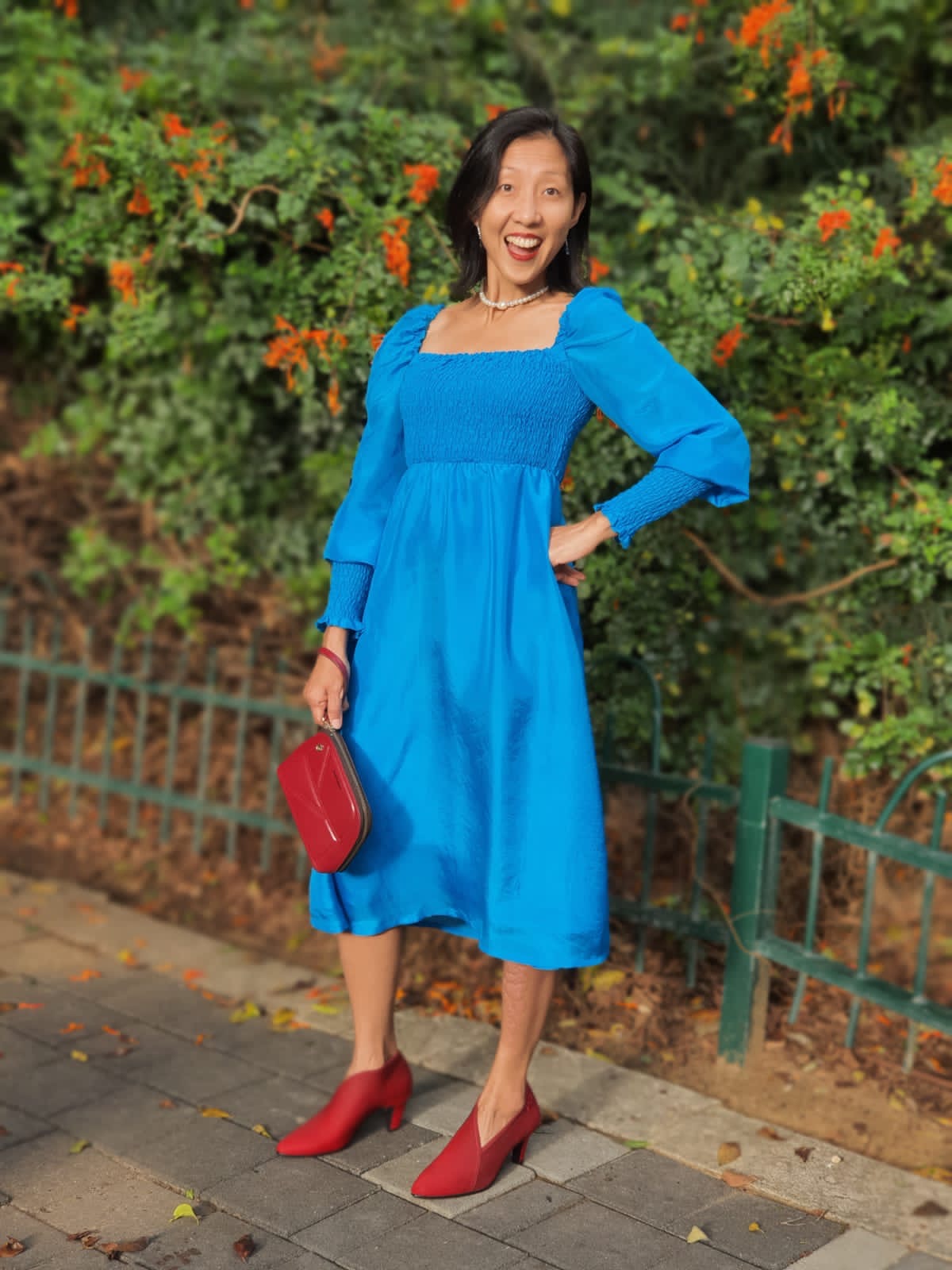 Wowzers, Geri @geri_in_stitches is looking stunning! She's all glammed up wearing her self-dyed 100% Korean silk Sofia Dress from Victory Patterns. Make sure to check out Geri's pattern review to see her beautiful Sofia Top too.
We often see the Friday Pattern Company Wilder Gown sewn up as a dress, but Sarah @sarahcsewing proved that this pattern is just as fabulous as a top! The fact that she used this pretty leopard print helps too of course 😉
---

Oh la la… We have added some beautiful new dresses to the shop this week. Do you love them as much as we do? We are also glad to have the latest  issue of the very popular Fibre Mood Magazine back in stock, so go go go grab yourself a copy!
Do you already have a specific design in mind? Or do you need some help finding the perfect pattern for your fabric? You can search all the patterns in our database using our sewing-specific search tool.
---

---

---

Looking for a cozy jumper to add to your winter wardrobe? The LB Pullover sewing pattern from Paper Theory Patterns is our favourite for this time of year. It is a quick and easy to sew jumper that is designed to be made in a low stretch fabric or a woven. Check out these pattern reviews (click on the image to read the full review) to see how versatile this pattern is. These beautiful LB Pullovers (starting top left – clockwise) are made in a silk velvet, cotton seersucker, ponte di roma, and double gauze. Which fabric will you use?
---
Bright colours and 'ginghamstravaganza' is why we follow Jo over at @fivespicepower on Instagram. Her makes are from out of this world and we are here for it!
---

We are over the moon to have added UK based company Trend Patterns to The Fold Line fam. If you love dramatic style lines, a ruffle or two and some interesting tailoring, then you are in for a treat. Have a look at some of the absolutely amazing designs in our shop!
---

Come and join our sewing Facebook group where we are chatting about sewing plans, new patterns and helping each other out with projects.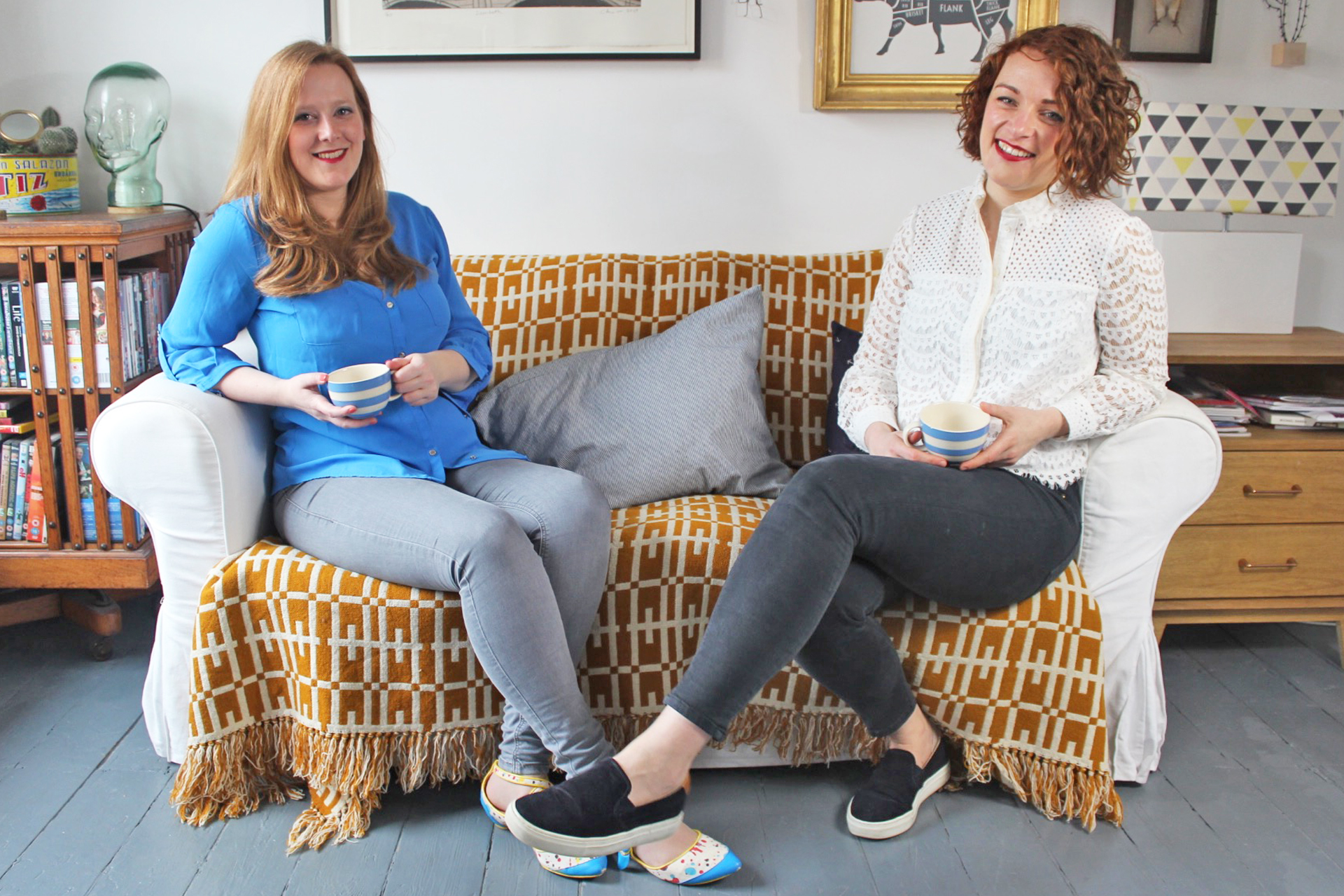 ---