Sew Reporter 22 November

Hello makers, welcome to this weeks Sew Reporter! We hope you all had a great week and that you are looking forward to slowing down (preferably with a hot cuppa in your hand) and peruse the sewing inspiration we have gathered for you. There's more than enough to get you through the weekend. Enjoy!
---

Kathy aka Sew Dainty is looking lovely in a pintuck smock dress by Burda Style magazine. Head over to her blog to see close-ups of the beautifully sewn pintucks.
We can't believe that Megan Nielsen almost gave up on making this Floreat dress… Now we're glad she persisted and shared all about it on her blog, because it's a thing of beauty!
This Olive Pinafore – from the Tilly and the Buttons Make It Simple book – is made by Marie at A Stitching Odyssey. We love how versatile this dress is, Marie even made a pretty cool Instagram Reel about the different ways she styles it (watch it here).
Amy at Amy Nicole Studio made an Audie playsuit for the colder months. She used a shiny navy wool suiting, and she layered it with this pretty green blouse. Love it!
All the heart eyes for this beautiful monochrome look created by Mimi G. She made the Madison Cardigan from Style Sew Me Patterns and she is rocking it!
Elizabeth from Pins & Pinot made the Claudie Skirt from the latest edition of Fibre Mood Magazine. What a fabulous circle skirt – we would love to twirl around in this all day and every day!
This Emporia Patterns Frida Dress is marvellous! Mel at Mint Button picked the perfect fabric for it and we could not love this outfit more.
The Grainline Studio Tamarack Jacket is one of our favourite patterns, and NOW is the time to make it. Manju aka Sew Manju did a fantastic job on making hers. Definitely check out her blog for more photos and close ups of the Hong Kong bound seams. It's perfection!
Combine the Hey June Handmade Trevi dress with a green linen and you get this lovely casual chic dress. Patricia aka PatsyPoo Makes blogged about making garments that can be worn throughout the year, and we agree that this dress is definitely worthy of love all year round!
Raven aka Raven Maureen is coming in strong with the best type of wardrobe basics: a stripey one! She made a Chalk & Notch Page Hoodie and it looks so good styled with jeans and cute boots.
A round of applause for Laura from Cotton Reel Studio, who made her very first pair of jeans. She stitched the Megan Nielsen Dawn Jeans and totally nailed it!
---

Oh la la… Check out this weeks favourite pattern releases below. Some real stunners, don't you agree? Also, not pictured, but equally fabulous is the new Loungewear Edit – Stretch Edition – by Workshop. You'll get an amazing capsule collection of 10 different slouchy and rather stylish designs.
Do you already have a specific design in mind? Or do you need some help finding the perfect pattern for your fabric? You can search all the patterns in our database using our sewing-specific search tool.
---

A few of our favourite 'YouTube Sewists' have been looking back at the past few weeks and shared all the wonderful things they've made. We loved watching these videos this week:
---

---
If you want to follow someone on Instagram who creates garments using wonderfully bright colours and stunning prints then Meg at @megmadesewing is your gal! We are honestly jealous of Meg's handmade wardrobe, her creations are just so SO good!
---

We are thrilled to have welcomed Alice from Stitched In Wonderland to The Fold Line family. These patterns are amazing for sewists who are in need of playful, easy to make, and easy to wear every day garments. Also, check out all those pockets guys!
---

Come and join our sewing Facebook group where we are chatting about sewing plans, new patterns and helping each other out with projects.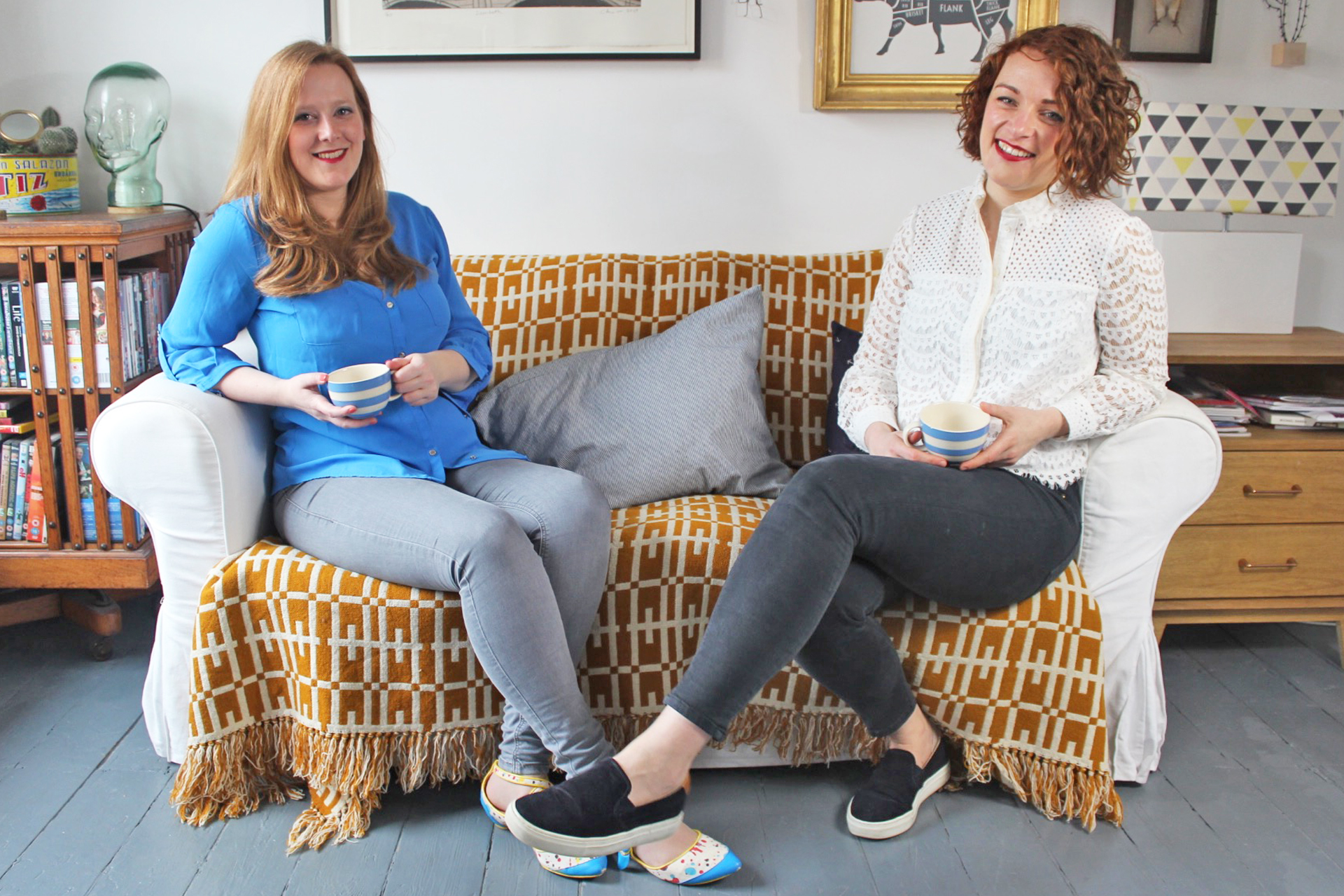 ---