Sew Reporter 15 November

Happy Sunday everyone! We hope you're having a great weekend so far. If you need something to get your creative juices flowing, then you're in luck. Today's Sew Reporter is filled to the brim with gorgeous sewing inspiration. We also added lots of interesting blogs, new dressmaking patterns, and other sewing news you should know about. Grab a cuppa, keep scrolling, and enjoy!
---

Isn't this warm and cosy look from Beck at I Sew Therefore I Am amazing? She made the Fibre Mood Dagny pinafore in a corduroy and we are totally loving how she styled it.
Susan aka Susan Young Sewing has made the perfect festive dress with the Somerset T-shirt by Maven Patterns. She made it a little bit Christmassy, but not too much, so it can also double up as a 'regular' winter dress. Great idea Sue!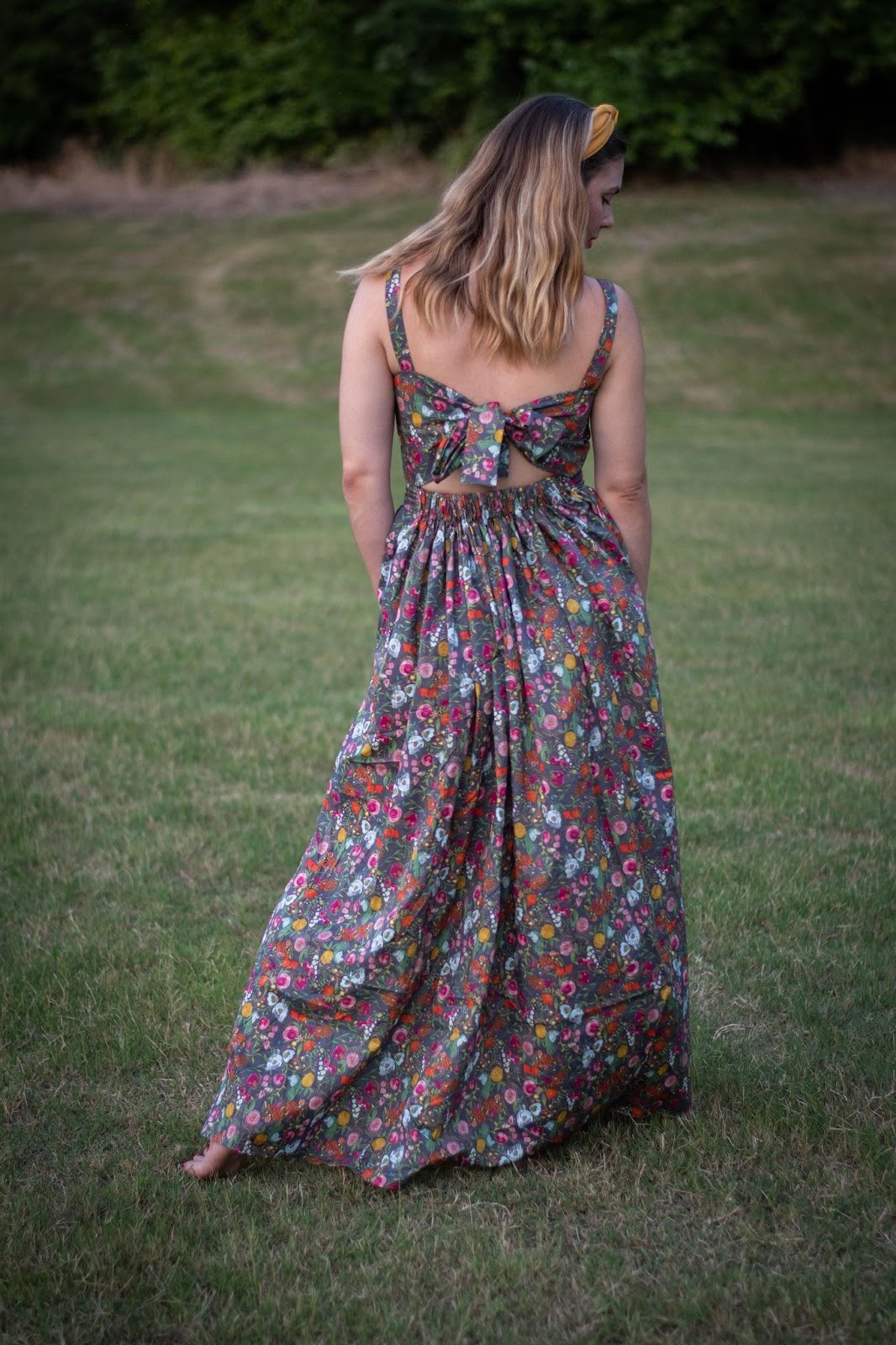 This Wissew Camelia Maxi Dress is not what Elizabeth from Pins and Pinot originally had planned to make with this fabric, but now that we've seen this dress we cannot imagine it being anything different. What a beauty!
This beautiful rust is the ultimate autumnal colour. Melissa at Fehrtrade made McCalls 6886 using chenille, and it looks like she wrapped herself in a cozy blanket. We love it!
Montoya Mayo is here to inject some wonderfully bright colours in your day with another peek into her Jamaica Collection. She made this look using New Look 6491 and her Teva Skirt tutorial.
The details of this Style Arc Asha Dress – made by Sarah at Fabric Tragic – are so pretty! You can check out some close up shots on her blog.
All the heart eyes for this really cool off the shoulder top with buttons down one of the sleeves. Erica Bunker paired Simplicity 8693 with a beautiful green wool crepe and it's a match made in heaven.
Look at this awesome Jacques raincoat from I Am Patterns – made by Emily at Self Assembly Required. The colour is perfect. We wouldn't mind walking in the rain wearing this coat!
We really adore this True Bias Calvin Wrap dress, which is made by the very talented Alexis Bailey. The styling is also ON POINT – as per usual with Alexis!
A big and bold print, bright colours, and the I AM Patterns Irma Shirt dress. What's not to love? Check out Claire's (@belle_citadel) pattern review on the site.
We will never stop loving the Named Kielo Wrap Dress, especially not when they're made in a colour like this one from Caroline (@carolinescreativecorner). So comfy, and oh so chic! Read more about it here.
---

It's been a good week in the Indie Designer Pattern world! We added quite a lot of drool worthy designs to the site (check them all out here) and we have gathered a few of our favourites below.
Do you already have a specific garment in mind? Or do you need some help finding the perfect pattern for your fabric? You can search all the patterns in our database using our sewing-specific search tool.
---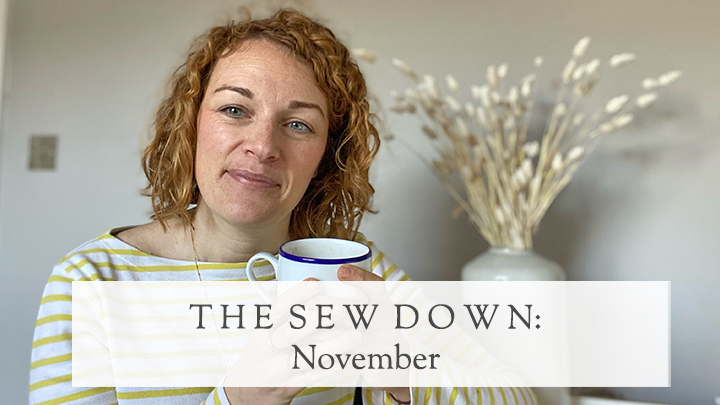 ---
---

Now is the perfect time to sew something warm for winter so we thought we'd show you some different versions of the Helen's Closet Pona Jacket. This pattern is fantastic if you are new to sewing coats, it is a modern outer layer that is easy to make and style. Quite a few different fabrics are suited for Pona, from light to medium weight, such as tencel twill, mid-weight linen or cotton, corduroy, and wool. You could also add a lining for an extra level of cosiness! Click on the makers to read the detailed pattern reviews.
---
Meet fashionista Marcia. She's over at @keechiibstyle on Instagram and we are a bit obsessed with everything she makes! Her colourful, super stylish, and bold statement pieces inspire us all the time. Go check out her feed for some delicious sewing inspiration.
---

If you are currently working on your winter wardrobe then have a look at the fabulous designs from Pipe Dream Patterns. Joann creates the most ah-mah-zing coat and jackets designs (the Dùn Èideann Coat is on our wish list) from her home in Scotland. Her collection also includes cosy tops (the Tara Basic is all you need this winter), pretty every day dresses, and a must-make pinafore!
---

Come and join our sewing Facebook group where we are chatting about sewing plans, new patterns and helping each other out with projects.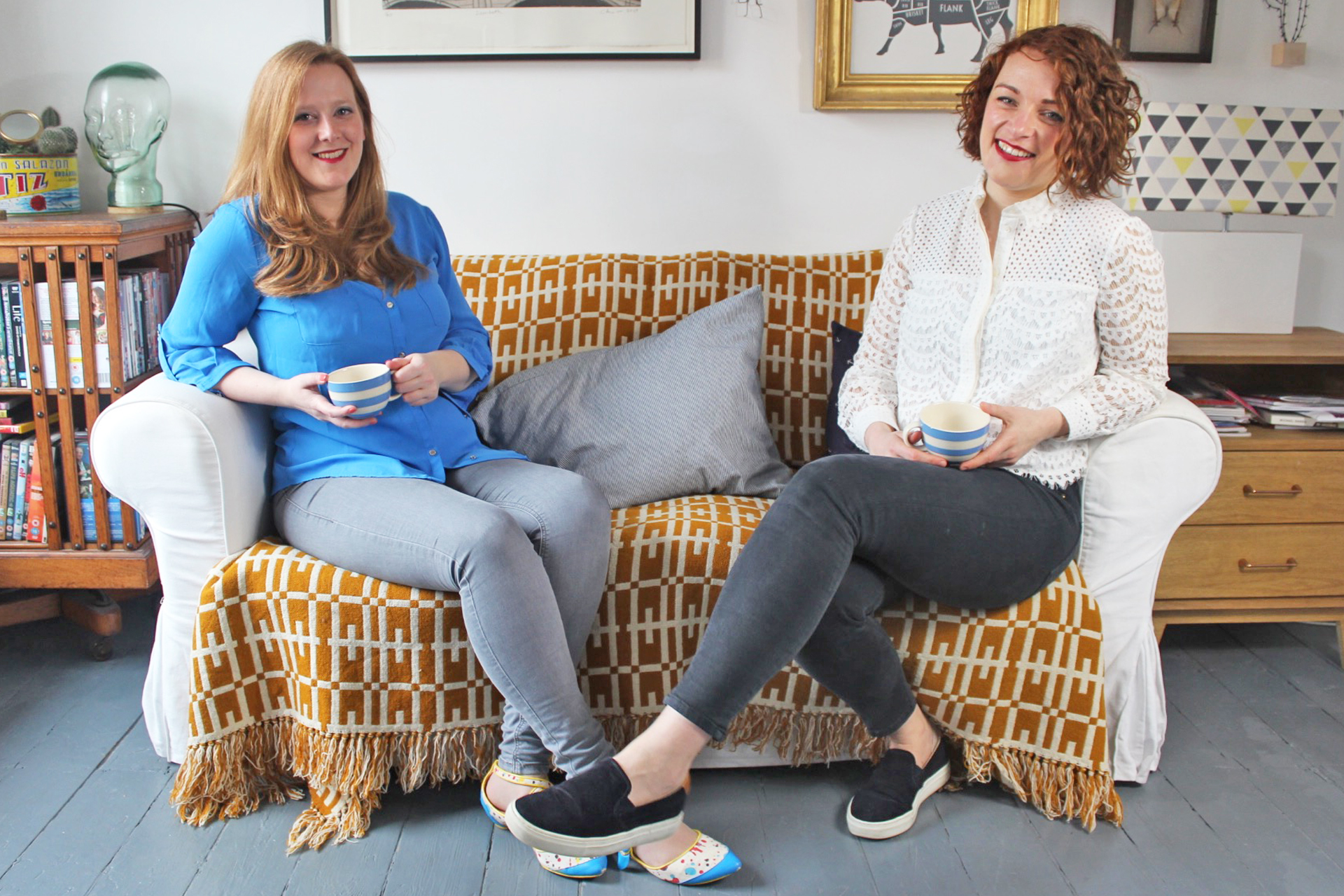 ---