Sew Reporter – 1 November

Happy Sunday everyone! We hope you're having a lovely weekend so far. Any Halloween celebrations this year? Or did you, like us, just watched some semi-scary movies? In this weeks Sew Reporter you can find lots of inspiring makes, a round-up of the patterns we added to the shop this week, and things to watch, see, and listen too. Enjoy browsing!
---
Geri from Geri In Stitches made a cheongsam-shirtdress using the Closet Core Patterns Kalle Shirt Dress and we are in awe of this hack! Go check out her blog for all the details, and more photos because they are amazing.
Meet the most romantic Lysimaque Cyclamen Blouse you'll ever see. Victoria, who blogs as Victoria Lucille Anne, used a ditsy floral cotton for her blouse and adorned the collar with beautiful delicate lace.
Wow, this dress, and in particular that high low hem is absolutely fantastic! Montoya from Montoya Mayo used her own Tory Wrap Coat to create this and it's stunning.
This adorable mother and daughter team is melting our hearts. Elizabeth from Pins & Pinot made a Sirocco top for herself and an Ania tunic for her daughter – both patterns are from Coffee + Thread.
Marcy aka Oonaballoona blogged about how making this dress almost killed her. But as you can see, it worked out in the end, because this dress is stunning!
Tiffany at Tip Stitched combined all of her favourite features (a wrap dress, knitted fabric, a black and white geometric print and pockets) in her Untitled Thoughts Mathilde dress.
We can totally get on board with the size of Meg's (Cookin' & Craftin') pocket on her Elizabeth Suzann Harper tunic!
We cannot imagine a more autumnal (and gorgeous) Friday Pattern Company Wilder Gown! Check out all the deets on Mel's new blog; Mint Button.
Lena at The Unpickstitch Papers made the Cassie dress from Emporia Patterns in a red needlecord and we are here for it!
This Helen's Closet Gilbert top is so cute we need one ASAP! This is actually Laura's @cottonreelstudio second version after she loved her first one so much. Read more about it here.
We received the first pattern review from the newly released I AM Patterns Merlin coat and we are not disappointed. This colourful number by Noni @isewyousee is ah-mah-zing!
---

Next too all the wonderful indie pattern designers that you are used to see in our shop, we now also stock Simplicity Patterns. The new collection is drrrreamy! You can spot a few of our favourites below, but do check all of them out here.
Do you already have a specific design in mind? Or do you need some help finding the perfect pattern for your fabric? You can search all the patterns in our database using our sewing-specific search tool.
---

---

Christmas might be looking very different for many of us, but that doesn't mean giving someone a handmade gift will be any less special. We have collected some fantastic patterns that are great to make as a Christmas present for a loved one, from a tiny baby to adult clothes. We even included some amazing accessories, and patterns that are great for gifting to someone who wants to take up on sewing. There's something for everyone.
Martha from Burried Diamond made THE bestest quilted coat ever and she's writing a little blog series about the whole making process.
Listen to this season's finale episode of the un:CUT makers' podcast with Atia, Alice and Juliet.
---

Starting today: #BPsewvember!  Hosted by Amanda from @bimbleandpimble, this is a week long challenge where you can use the daily prompts as inspiration to share something on your feed and/or stories. The aim is to make connections across the sewing community and meet other rad sewists. There is no right or wrong way to participate, so no pressure, just fun!
---
Follow Alisha over at @missalishagrace for lots of gorgeous on-trend looks and gorgeous fabrics. Alisha is a high school fashion teacher, and she makes her own clothes because she is 6'2" and ready to wear clothes are often too short. Definitely have a scroll though her inspiring feed!
---

New to The Fold Line pattern database: The Pattern Preacher. This pattern company is based in the UK and they launched earlier this year. We're already in love with their swoon worthy designs and we can't wait to try these patterns ourselves. They are the perfect combination of chic and comfortable everyday wear!
---

Come and join our sewing Facebook group where we are chatting about sewing plans, new patterns and helping each other out with projects.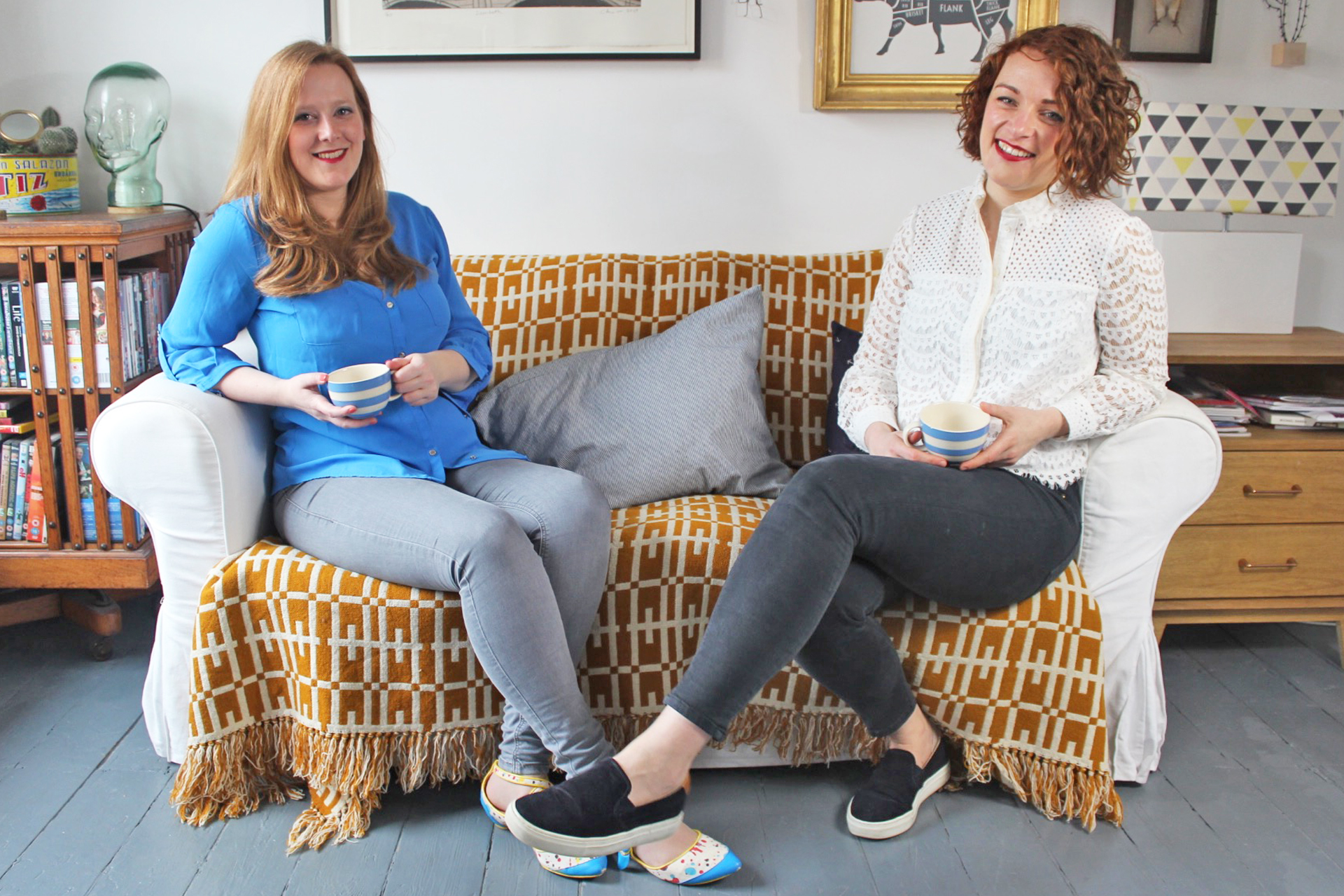 ---