Sew Reporter – 25 October

Hello team! We hope you are all well. Today we bring you another round-up of everything sewing. We came across some super inspirational makers and creators that we wanted to share with you. We also added entertainment for a fun (and hopefully sewing) filled weekend. And don't forget to check out our new patterns this week – we've got a couple of really good goodies!
---

Oh la la.. We are loving this gorgeous bottle green Deer and Doe Sirocco Jumpsuit, made by Cristy from Love You Sew. We cannot imagine looking more chic whilst wearing secret pyjamas!
Kathy aka Sew Dainty made not 1, but 2 Tilly and the Buttons Lotta Dresses. Check them both out on her blog, they're gorgeous!
Tabitha Sewer used a tablecloth (!) and New Look 6346 to create this wonderful skirt. Isn't it fab!
Emily at Self Assembly Required decided to have some fun with colour blocking and Grasser sweatshirt 513. It's very 80's and we are here for it!
Wide legged corduroy trousers with an elasticated waist? Yes, please! Meg at Cookin' & Craftin' used the Elizabeth Suzann Florence pattern for her autumnal pair.
This close up of Beck at I Sew, Therefore I Am and her Papercut Patterns Nexus Blouse is sooo dreamy!
The newly released Deer and Doe Acajou Pants look fantastic in corduroy, and so does Alexis Bailey! This pattern just jumped to the top of our wish list..
Here is proof from Holly at That's Sew Peachy that the Closet Core Patterns Fiona Sundress isn't just for summer. We love this denim number paired with a turtle neck for autumn/winter.
Mimi G from Mimi G Style is looking absolutely stunning in this pale blue Astoria Dress from Style Arc.
Don't we all need a sweet pink Tilly and the Buttons Eden Coat right now? Paula @sew_polly_sew 100 % nailed it. She wrote a pattern review on our site, so go check it out.
Polina made this beau-ti-ful dress with the Merchant & Mills Ellis and Hattie pattern. This pattern and fabric are a match made in heaven and we could not love it more.
---

Next to some new Indie Patterns (spot our new faves below) we also added more Simplicity patterns to our pattern database this week. If you are on the hunt for a cosy PJ pattern for the whole family, or a snuggly lounge set for the kids, make sure to check the new patterns out.
Do you already have a specific design in mind? Or do you need some help finding the perfect pattern for your fabric? You can search all the patterns in our database using our sewing-specific search tool.
---

We love watching a good fabric haul! Watch Lizzie B talk about some things she's been working on, a sewing class she attended and to see some of the gorgeous fabrics she has been buying.
Watch Kealy from Voice Of A Creative talk about what she made in September.
If you are looking for autumn sewing inspiration then you want to watch Tamlyn at Sewn On The Tyne and her fabulous upcoming sewing plans!
---

---

Sew The Precious is a year long challenge organised by the Sewcialists.  The challenge is created to encourage you to cut into that gorgeous, intimidating fabric that you have in our stash. So instead of just stroking it, let's enjoy making something out of it! They shared some of the makes so far on their blog, and we love them all.
---

We recently welcomed Makyla Creates to our ever growing pattern database! Coming from New Zealand these patterns are designed by Makyla with the focus on creating modern, timeless designs to help you create a thoughtful sustainable wardrobe.
---

Come and join our sewing Facebook group where we are chatting about sewing plans, new patterns and helping each other out with projects.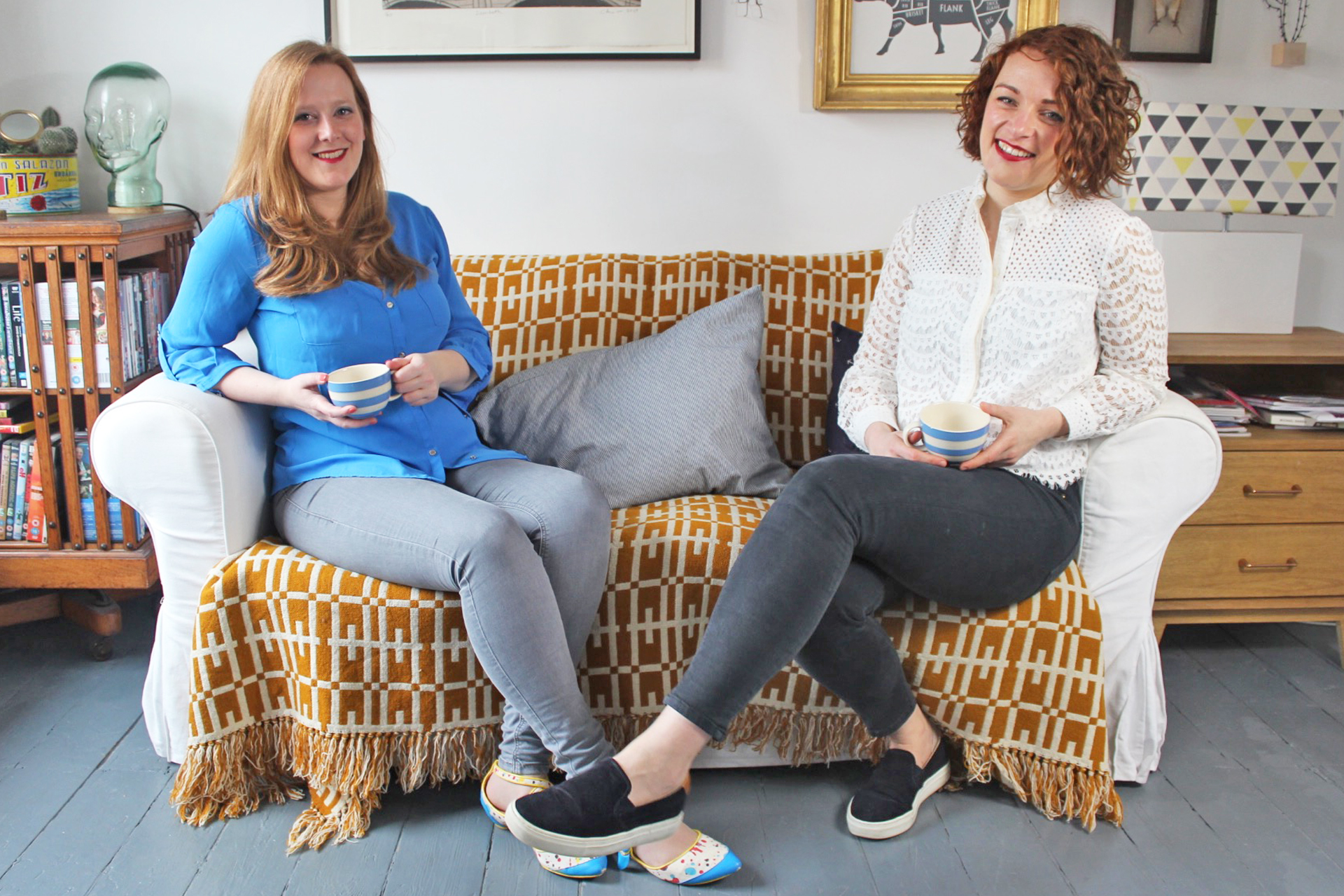 ---