Sew Reporter – 27 September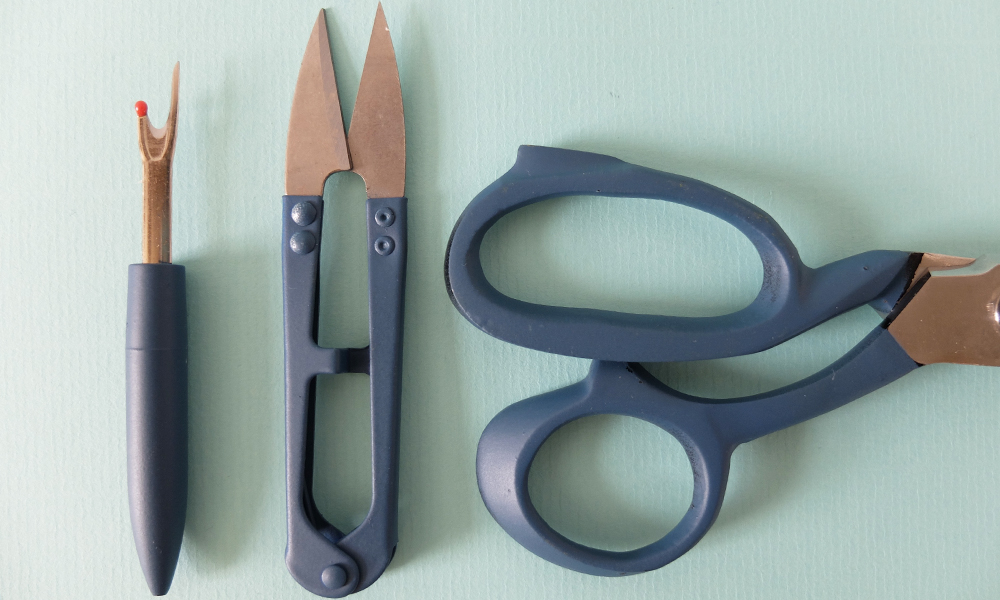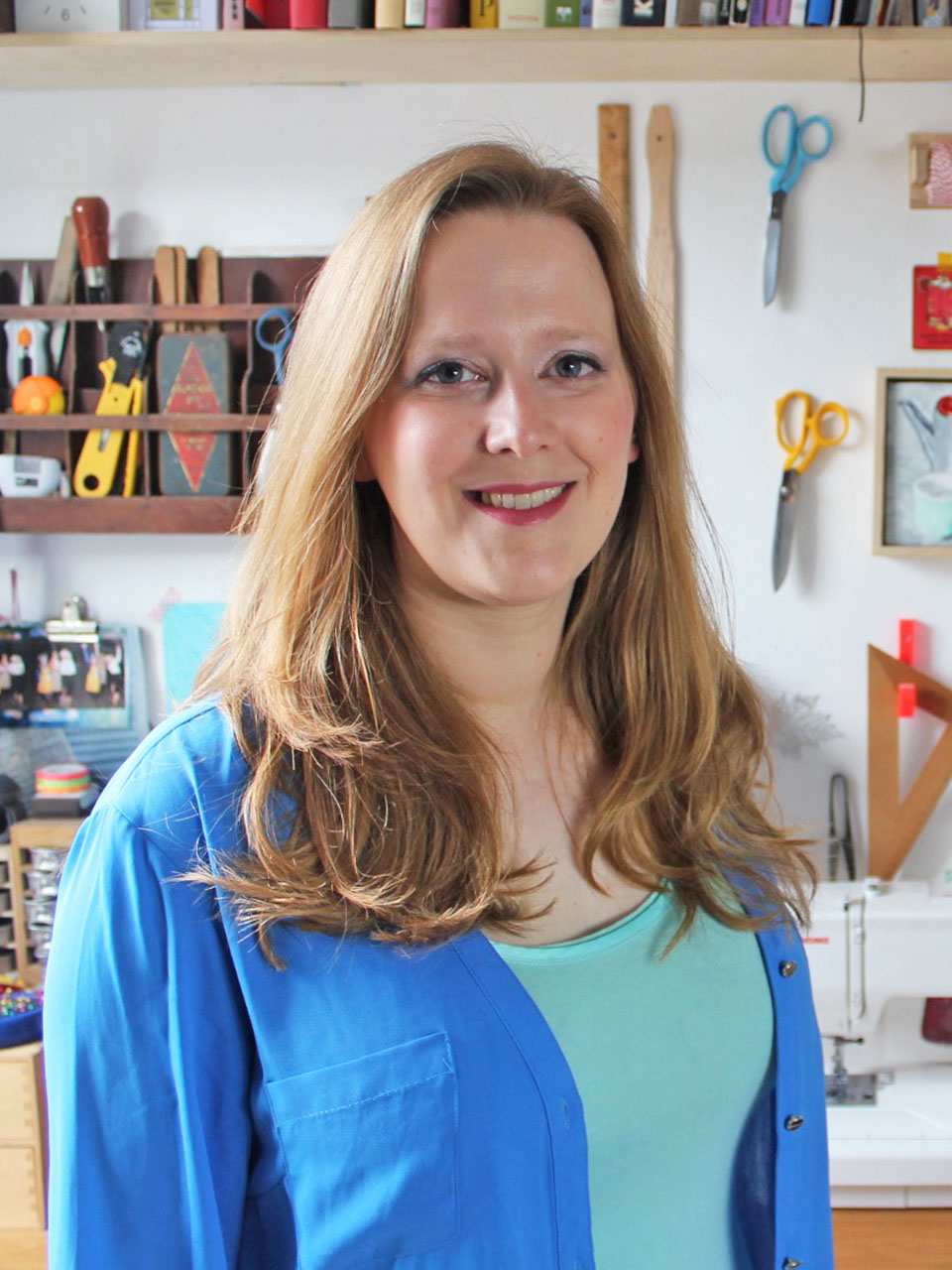 Good morning and happy Sunday! You are in the right place if you want to know everything that happened in the sewing community this week. We have gathered lots of gorgeous makes, the latest patterns, and highly recommended podcasts and vlogs.
Also on the blog this weekend: Top 10 Jumpsuit Sewing Patterns! As you probably already know, they have really taken off within the indie sewing world over the last few years so we thought it's about time to make a round-up of the most popular patterns so you can start plotting your autumn makes.
---
We had to pick up our jaws from the floor after spotting this STUNNING By Hand London Tamzin Dress! Marcy from  Keechii B Style hacked it into a mini dress with a deep V-neckline and we are here for it.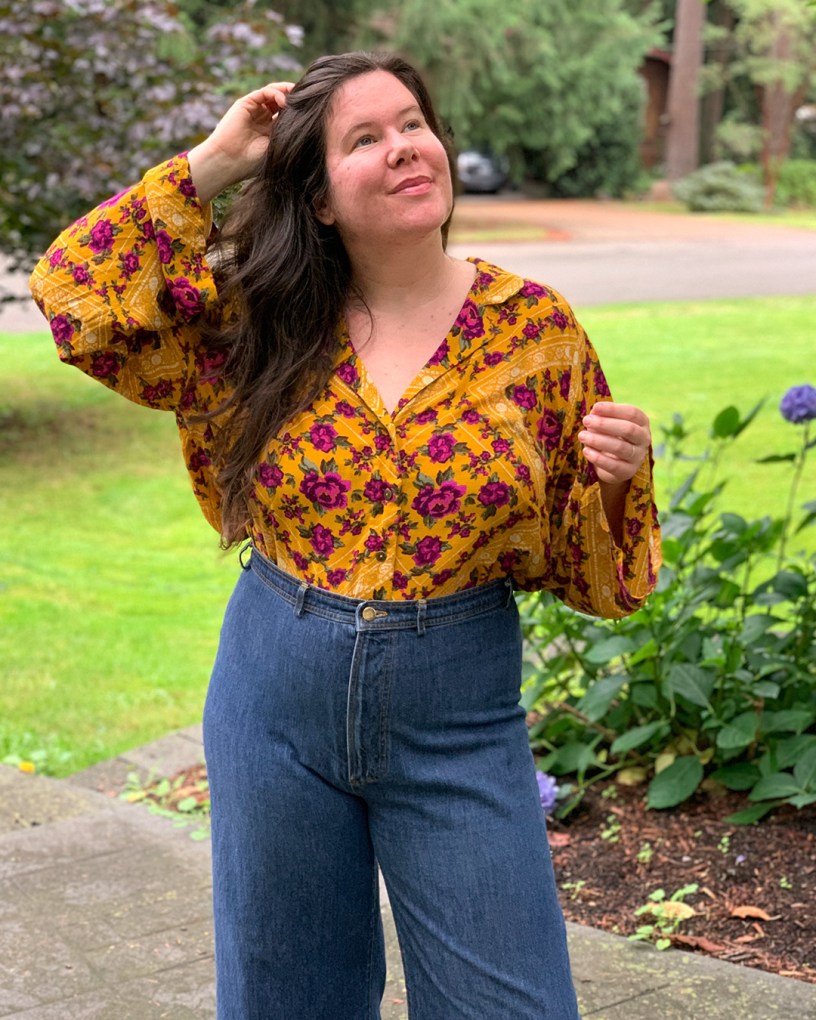 We love the vibe of this Helen's Closet Gilbert Top with bell sleeves made by Helen herself. She made a few adjustments to create this wonderful 70's version, which you can check out on her blog.
What's better than 1 Muna and Broad Mallee Jacket? 2 of course! Gillian of Crafting A Rainbow made them both in one weekend and they look sew good on her.
The shirt making queen aka Patricia aka PatsyPoo Makes sewed up the Hey June Handmade Cheyenne Tunic and totally nailed it!
We spotted Mel @stitch_make_bake on the Sew Me Sunshine blog looking all fabulous in her new I AM Patterns Irma dress. We could not love this look more!
Raven, who blogs as Raven Maureen, shows us that tiered maxi dresses are not just for summer. She made Simplicity 9114 by Mimi G and it's a beauty!
It looks like this sweet floral print and the Friday Pattern Company Sagebrush Top were made for each other. We totally adore this look by Kathy at Sew Dainty.
All the heart eyes for this glam Named Reeta Shirt Dress, which is beautifully stitched by Marie at A Stitching Odyssey.
This fabulous fall look by Erica Bunker is on point! She paired Simplicity 8644 with a Threadymade Sunburst Monroe Skirt and it's a match made in heaven.
Kate aka Kate Eva is making us miss summer big time! This DIY shirred tie-strap dress is perfection and if you feel inspired to make your own you have to check out Kate's blog.
This pattern review brightened up our day, just look at that gorgeous fabric! Pauline @sewuthinkucan made the Fibre Mood (edition 10) Mindy and it's lush…
---

Here are the latest new sewing pattern releases from independent designers in the sewing community. We are passionate about championing indie designers in the sewing community and we are always looking for new sewing pattern designers we can feature. With over 200 designers from around the world creating patterns for us to sew with, there is a lot of choice. If you need some help finding your next sewing project search for more ideas using our sewing-specific search tool.
---

We love nothing more that sitting down at the end of the day and watching sewing blogs, it's always fun to see what patterns other makers have been sewing up or what they've bought in their fabric hauls! Each week we share sewing videos from the sewing community where you can pick up tips, sewing advice and catch up on the latest high street and fashion trends. You'll also be able to see what other makers in the community have been up to.
Sheona at Sewisfaction: My Sewing Plans
Esther at Nine To Stitch: By Hand London Tamzin Dress Sew Along
Karina at Lifting Pins & Needles: How to add BUST DARTS for a better fit by DRAPING. 2 Linen top refashions. Trash to Staples
Mel at Handmade By Ditsy-Tulip:The Named Stella Shirt Dress – perfect for autumn
Victoria at Victoria Lucille Anne: Fabric Haul from Pretty Mercerie Part 1 | All the Florals | Pattern and Fabric Pairing
Suzanna at Threadquarters: Threadquarters Fabric Shop
Lindsey at Inside the Hem: DIY Ironing Board and Storage Cart
---


There is nothing better than listening to people talking about their favourite hobby while we sew. Grab yourself a cup of tea, get the sewing machine warmed up and sit down to listen to the conversations of sewing bloggers, indie designers and other makers on topics from how to design a new sewing pattern to sorting out your fabric stash. Here we have curated a list of sewing podcasts hot off the press this week. Have a listen this weekend for your weekly dose of making inspiration.
Love To Sew with Helen and Caroline: EPISODE 163: MAKER AFFIRMATIONS WITH MARESSA FERNANDEZ
Sewing Out Loud with Zede and Mallory: Sewing With Kids: Basics and Little Kids
un:CUT with Alice, Atia and Juliet: 10. Does Size Matter? | un:CUT – the makers' podcast
Sewing For The Weekend with Beth and Nina: Give It Time
Dressed: The history of fashion with April and Cassidy: Fashion History Mystery #52: Driving Fashion
---


Each week we also share all the new fabrics, haberdashery and kits from independent sewing businesses that we work with. You'll find the latest fabric collections to hit the shelves, new haberdashery sales, offers and other exciting launches. Take a look at all the products that small businesses have curated from your perusal this week.
These flowers remind us of butterflies and it makes us love this print even more! These viscoses are available at Fabrics Galore in three stunning colour combinations. Which one would you choose?
The warm yellow background of this Sew Me Sunshine viscose is making us all happy inside. If you are looking for a colourful print that makes you stand out from the crowd, this is it.
Isn't houndstooth THE BEST print for autumn?! We totally want to make a light coat or jacket with this 100% cotton suiting from Cloth Spot!
We are loving the current oversized flannel shirt trend, and this Robert Kaufman black and grey flannel from The Draper's Daughter fits the bill perfectly!
Just look at these beauties from Cloth & Candy! They are from the TerraKotta collection by AGF Studio for Art Gallery Fabrics. Aren't these colour combo's perfection?
The VERY popular Primavera collection from Rifle Paper Co is back at Lamazi Fabrics. Don't wait too long if you want to get your mitts on these..
This faux wrap slip dress is sooo dreamy! It's McCall's 8105 - from Sew Direct and we could not love it more.
Team cat or team dog? That's the question… Team dog? Then you better be quick and check out these labels from Pink Coat Club.
---


We keep a handy list of sewing events, exhibitions and meet ups happening in the sewing community all over the world on our sewing social calendar here.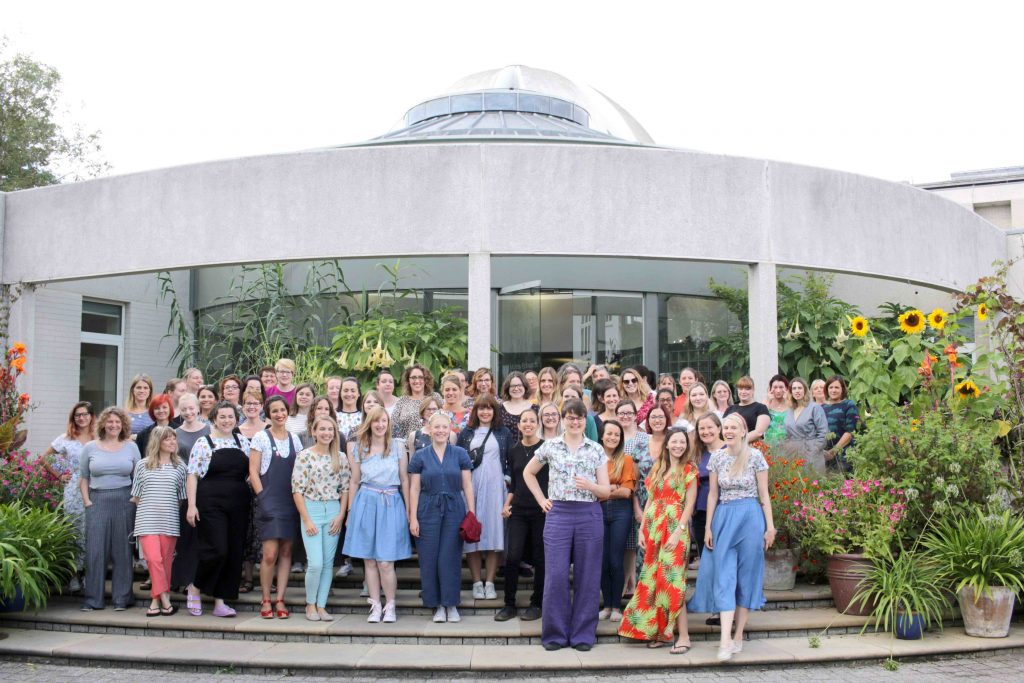 ---


Come and join our sewing Facebook group where we are chatting about sewing plans, new patterns and helping each other out with projects.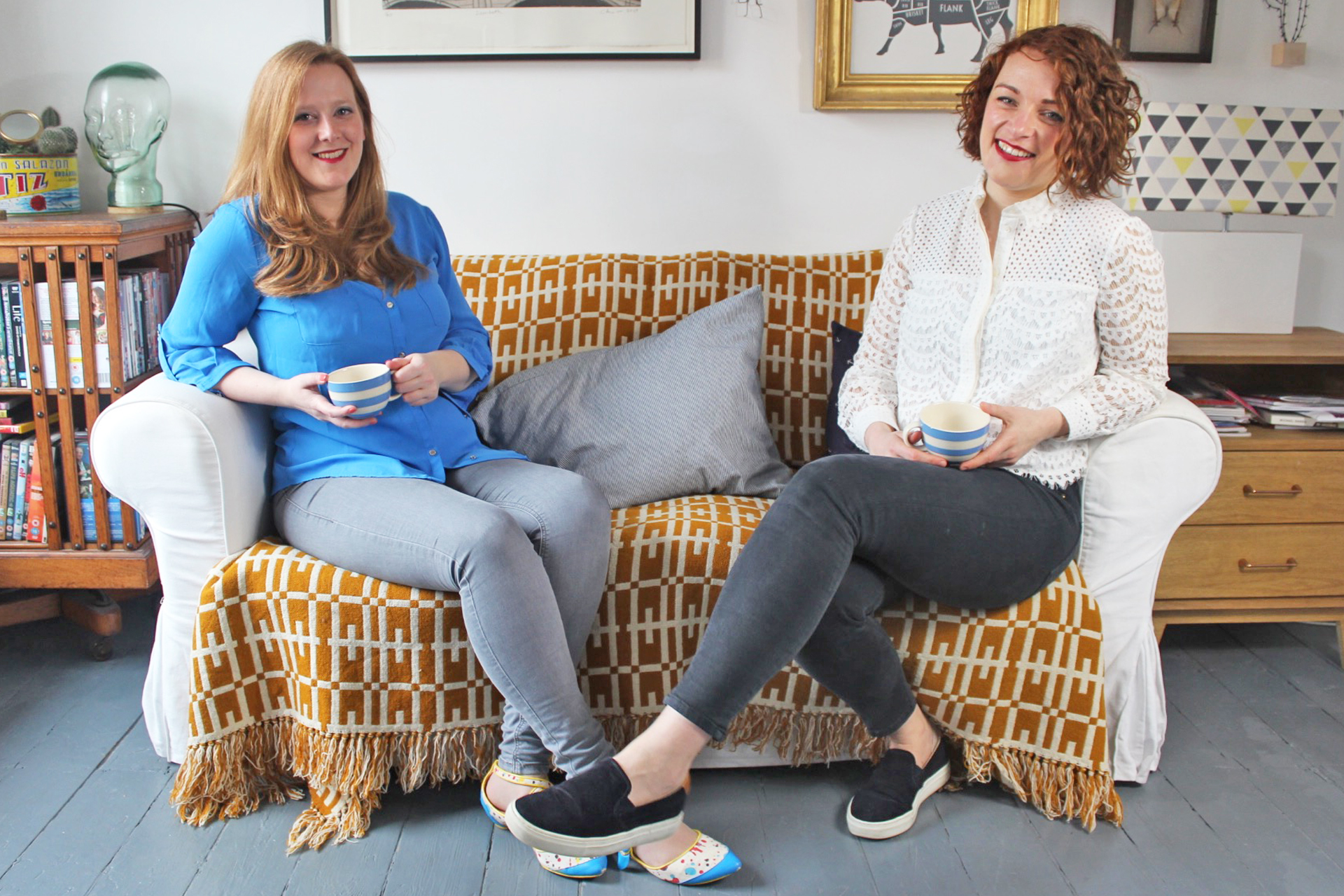 ---