Sew Reporter – 6 September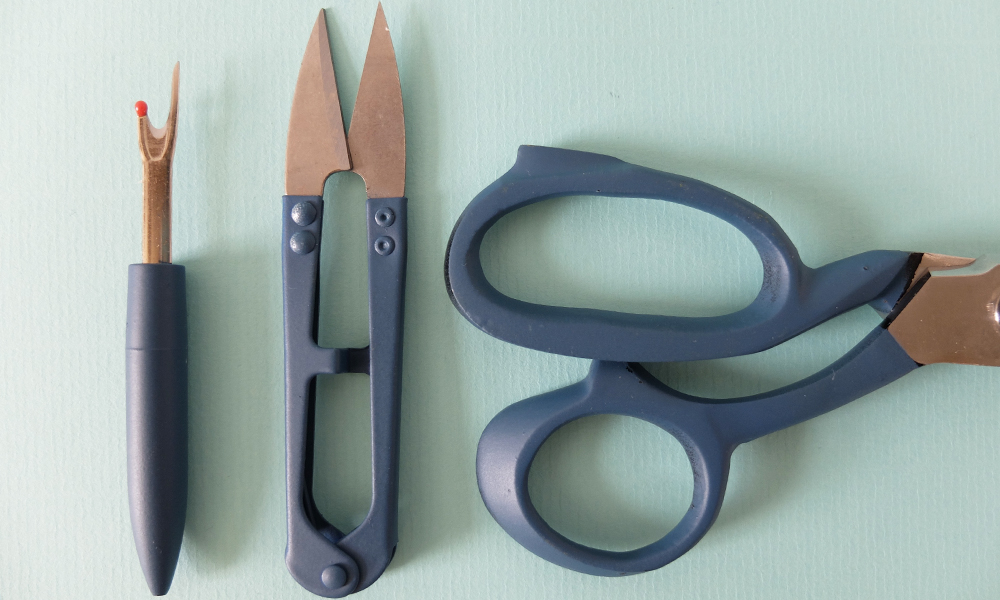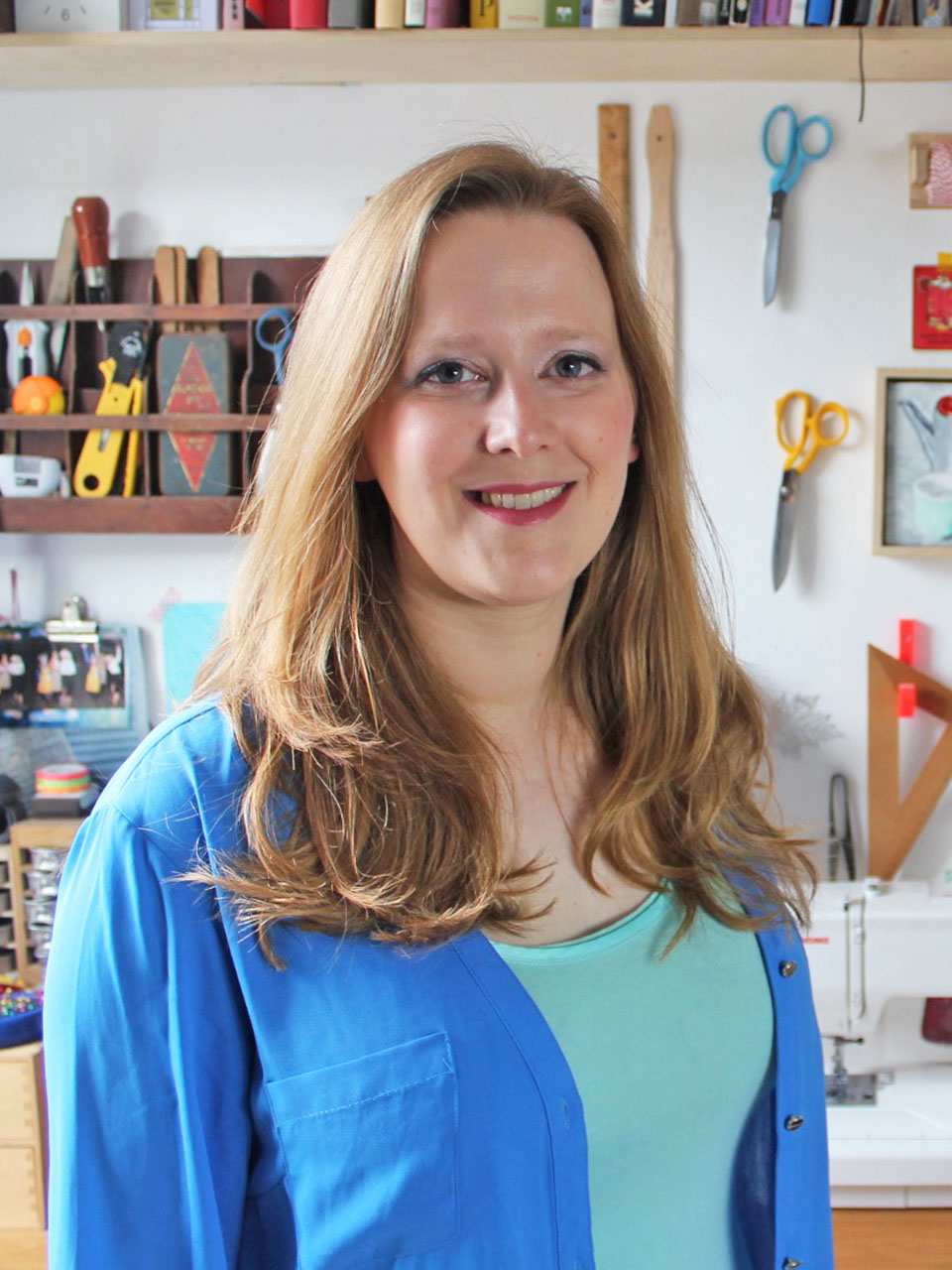 Happy Sunday and welcome back to another Sew Reporter with all the latest and greatest from the wonderful world of sewing! Just grab a drink, lots if snacks, keep scrolling, and enjoy!
Also on the blog this weekend: the Top 5 Sewing Community Challenges for September! This month is definitely a bumper month for new sewing challenges, so we've compiled a list of our favourite challenges from the sewing community for you to discover.
---


Oh la la! Look at Joy from Pink Coat Club looking all fresh and fabulous in her hacked Helen's Closet Gilbert top. If you feel inspired to make your own Gilbert dress, check out Joy's blog to see how she made hers.
This outfit is perfection! Amanda aka Bimble & Pimble made the Calder Pants by Cashmerette and we are here for this pattern and fabric combination.
The Seamwork Gene dress is a very stylish comfy knit dress and we are loving the look on Gillian from Crafting A Rainbow. She has done a fab job with picking fabric!
The fabric, the pattern, the zebra's, the buttons, the ruffly collar, we love everything about this! The pattern is the Saraste Dress by Named Clothing from their book "Breaking the Pattern and it's beautifully stitched by Raven aka Raven Maureen.
Ruffle lovers, you have to check out this wonderful I Am Patterns Perle dress by Mel @stitch_make_bake… Isn't it gorgeous?!
Tiffany at TipStitched was inspired by a black & white ready to wear jumpsuit and created her own using McCalls's 8047. All we can say is; nailed it!
We've already seen lots of gorgeous versions of the Fibre Mood Lola top, but this wonderful red number by Zoe of So, Zo, What Do You Know? is making us want to make it even more.
We are totally digging the colourful fabric Louise @weezie_sews chose for her Tilly and the Buttons Indigo smock dress!
This Sicily Slip dress by Sewing Patterns by Masin is everything… We could not adore this more Alexis aka Alexis Bailey!
Summer might almost be over, but that doesn't stop us from appreciating this fantastic reversible swimsuit, made by Amy from Amy Nicole Studio with patterns from Sew Swimmingly.
---

Here are the latest new sewing pattern releases from independent designers in the sewing community. We are passionate about championing indie designers in the sewing community and we are always looking for new sewing pattern designers we can feature. With over 200 designers from around the world creating patterns for us to sew with, there is a lot of choice. If you need some help finding your next sewing project search for more ideas using our sewing-specific search tool.
---

We love nothing more that sitting down at the end of the day and watching sewing blogs, it's always fun to see what patterns other makers have been sewing up or what they've bought in their fabric hauls! Each week we share sewing videos from the sewing community where you can pick up tips, sewing advice and catch up on the latest high street and fashion trends. You'll also be able to see what other makers in the community have been up to.
Suzanna at Threadquarters: My Recent Sewing – Lockdown edition!
Adele at Button & Pip: Catch up & Summer Sewing
Jo at Joey Sewy: My August Sewing… and altering… and dyeing
Kealy at Voice Of A Creative: Fabric Haul August 2020 and Sewing Plans
Tamlyn at Sewn On The Tyne: Guthrie&Ghani Sewing Society August unboxing | Fabric, pattern, notions & more!
Victoria Lucille Anne: Recreate Ready to Wear with Juliet Uzor | Ruffle Blouse Hack | Add ruffles to Anything
Karina at Lifting Pins & Needles: Fixing a HUGE mistake. 2 Sherry top & dress (5oo4 patterns). Collab. Dorothy's Daughter.
Lindsey at Inside the Hem: August Sewing Makes | Everything I Sewed In August 2020
Nikki & Rachel at The Stitch Sisters: Nikki's New Sewing Room Tour
---


There is nothing better than listening to people talking about their favourite hobby while we sew. Grab yourself a cup of tea, get the sewing machine warmed up and sit down to listen to the conversations of sewing bloggers, indie designers and other makers on topics from how to design a new sewing pattern to sorting out your fabric stash. Here we have curated a list of sewing podcasts hot off the press this week. Have a listen this weekend for your weekly dose of making inspiration.
un:CUT with Alice, Atia and Juliet: 7. The Crafting Community | un:CUT – the makers' podcast
Love To Sew with Helen and Caroline: EPISODE 160: FREE SEWING
Sewing For The Weekend with Beth and Nina: Pouf! And it's gone!
Dressed: The history of fashion with April and Cassidy: Fashion History Mystery #51: Rad in '39: Predicting Fashion's Future
---


Each week we also share all the new fabrics, haberdashery and kits from independent sewing businesses that we work with. You'll find the latest fabric collections to hit the shelves, new haberdashery sales, offers and other exciting launches. Take a look at all the products that small businesses have curated from your perusal this week.
We are in love with these brand new jersey prints from Sew Me Sunshine. They would make a beautiful wrap dress, a top, or even a comfy jumpsuit.
This pretty cotton fabric from Fabrics Galore looks like the perfect print to slowly ease into autumn. The 'sketched' floral print and the cute colours look great together.
Thinking of making a coat for autumn/winter? We have found THE MOST delicious lining for you (and ourselves). This paisley jacquard lining fabric from Cloth Spot makes us want to make a coat STAT!
What's better than making someone's day by sending them a card with a sweet message? Sending them a sewing themed card from Pink Coat Club, of course!
THESE COLOURS! These Cloud 9 fabrics from Lamazi Fabrics, are making us weak at the knees. Aren't they incredible?
Cloth & Candy has nailed it once again. This monochrome floral is beyond amazing!
We have fallen hard for Butterick 6763 from Sew Direct. The beautiful neckline, the flutter sleeves, the gathered hem, there's nothing we don't like!
We spotted the most beautiful dark grey linen we have ever seen, over at The Draper's Daughter. It's so unusual and pretty, we would love to make a dress with this.
---


We keep a handy list of sewing events, exhibitions and meet ups happening in the sewing community all over the world on our sewing social calendar here.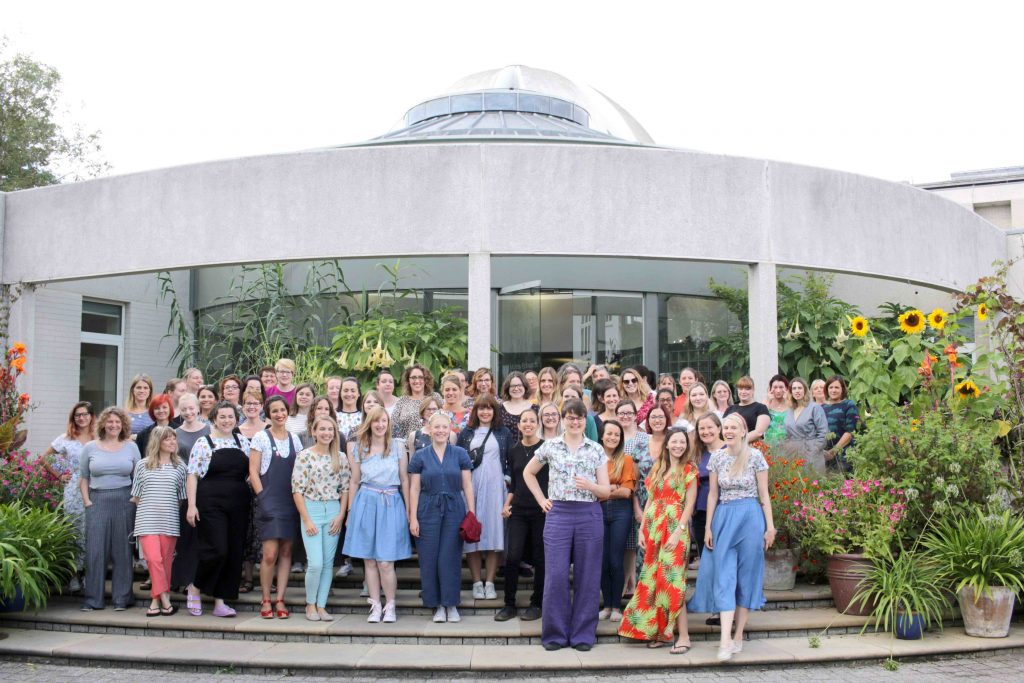 ---


Come and join our sewing Facebook group where we are chatting about sewing plans, new patterns and helping each other out with projects.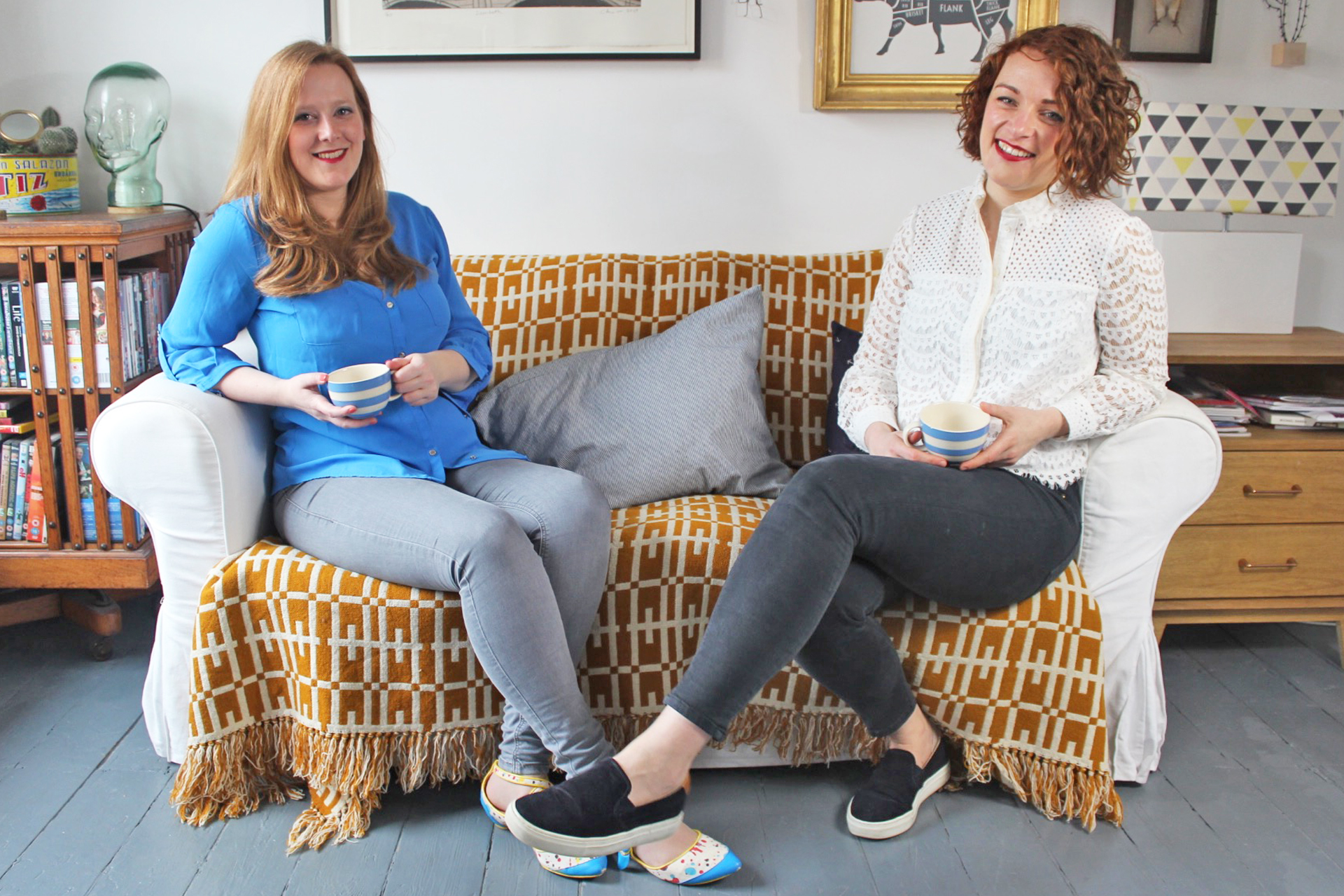 ---