Sew Reporter – 30th August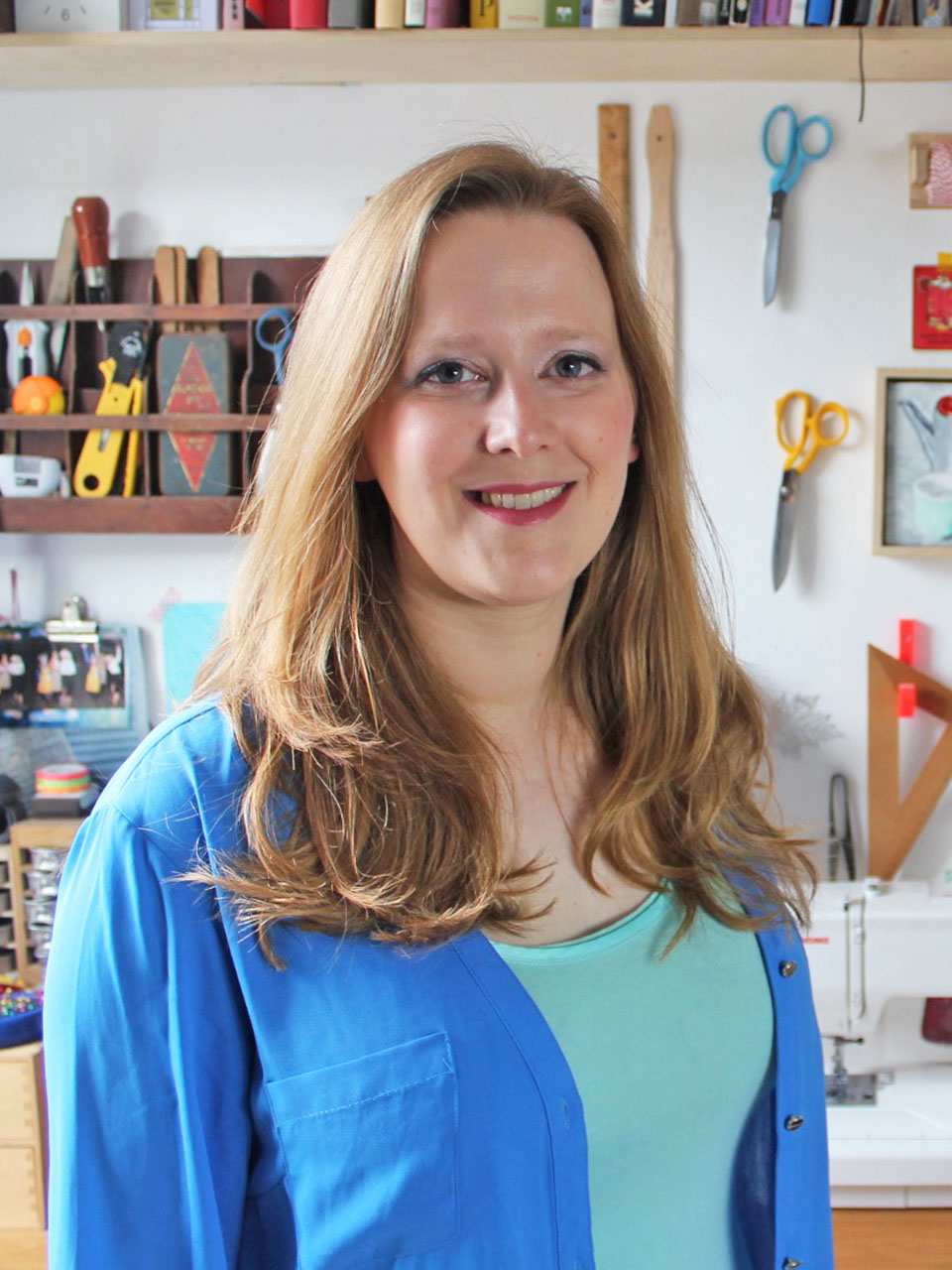 Hi team, happy bank holiday weekend for anyone in the UK! So it's time to settle down for some serious sewing inspiration with this weeks Sew Reporter. check out amazing makes from the sewing community, sew sewing patterns and much more!
Also don't forget to catch up on all the latest indie pattern releases with Kate as she talks you through last months offerings..
---


The fabulous Janine from Ooobop was part of the testing panel for the By Hand London Tamzin dress, I think we can all agree it's a triumph!!
The hacker extraordinaire aka Emily from Self Assembly Required  has hacked the Fibre Mood Hettie Skirt – we are seriously into it.
Susan Young Sewing has whipped up the Tesselate Tee from Fehr Trade on her snazzy new  Pfaff air threader.. it looks incredible.
Tabitha Sewer has done it again with her Kate Spade dress hack! I love this series where she create designer looks for less money… this absolute beauty is the McCalls 7565.
OK you all need to head over to Mie's blog stat, not only has she made this fabulous StyleARC Nova Midi Dress, but there is also the most fantastic tutorial on how to fully line a sleeveless bodice.
Love this Sanibel dress and romper from Hey June made by PatsyPoo. She made two back to back and we can see why!
I'm a huge fan of  Sewstainability's deep dives into a pattern. This week Vicky has made the Arenite pants from Sew Liberated,  if you are thinking about making this pattern, go have a read!
STOP THE PRESS!! Can we all take a moment to appreciate this absolute stonker of a make… a two tone Blanca jumpsuit from Closet Core made by the ever inspirational Jasika Nicole.
Gold and Silver Stitches has made the perfect summer dress adorned with lemons, for those wanting to make this immediately it's the McCalls 7974
---

Here are the latest new sewing pattern releases from independent designers in the sewing community. We are passionate about championing indie designers in the sewing community and we are always looking for new sewing pattern designers we can feature. With over 200 designers from around the world creating patterns for us to sew with, there is a lot of choice. If you need some help finding your next sewing project search for more ideas using our sewing-specific search tool.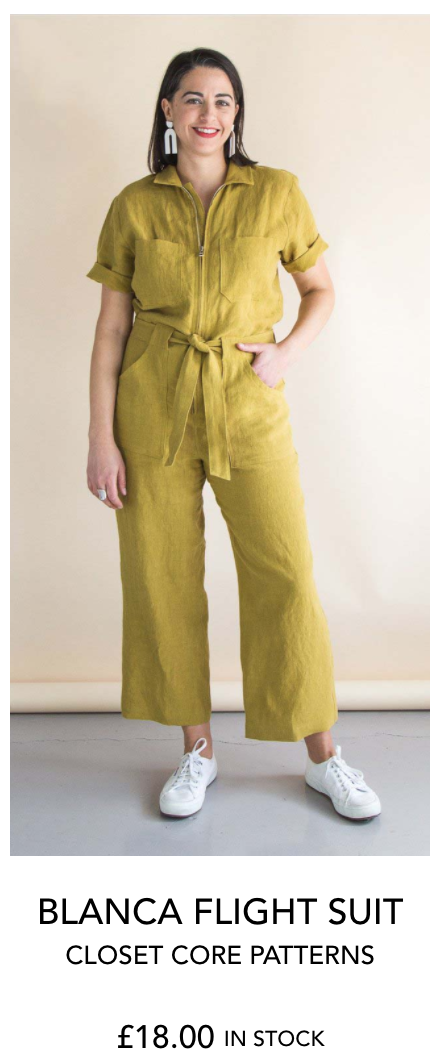 ---

We love nothing more that sitting down at the end of the day and watching sewing blogs, it's always fun to see what patterns other makers have been sewing up or what they've bought in their fabric hauls! Each week we share sewing videos from the sewing community where you can pick up tips, sewing advice and catch up on the latest high street and fashion trends. You'll also be able to see what other makers in the community have been up to.
It's Us: New Sewing Pattern Releases
Sew Over it: Meet the Suraya Jacket Sewing Pattern
Victoria Lucille Anne: 9 Tips for Fashion Photography
Tamlyn at Sewn On The Tyne: Sew Hayley Jane August Unboxing
Kealy at Voice Of A Creative: Sewing Pattern Review- Donovan Skirt by Helens Closet
Lisa at And Sew On: Fall Sewing Inspiration
Threadquarters: Long time, no Vlog! How about a fabric haul?
Lisa at And Sew On: Fall Sewing Inspiration
---


There is nothing better than listening to people talking about their favourite hobby while we sew. Grab yourself a cup of tea, get the sewing machine warmed up and sit down to listen to the conversations of sewing bloggers, indie designers and other makers on topics from how to design a new sewing pattern to sorting out your fabric stash. Here we have curated a list of sewing podcasts hot off the press this week. Have a listen this weekend for your weekly dose of making inspiration.
Love To Sew with Helen and Caroline: Arounna Khounnoraj on Punch Needles
Sewing For The Weekend with Beth and Nina: Smocking Vs Shirring 
Dressed: The history of fashion with April and Cassidy: Fashion History Now: a clothing initiative by a fast food chain.
---


Each week we also share all the new fabrics, haberdashery and kits from independent sewing businesses that we work with. You'll find the latest fabric collections to hit the shelves, new haberdashery sales, offers and other exciting launches. Take a look at all the products that small businesses have curated from your perusal this week.
These midweight cottons are new in stock at at Cloth and Candy this week. Both are from Art Gallery fabrics and designed by Bonnie Christine and Amy Sinibaldi for new collections.
Make the most of the last days of summer with the latest collection from Butterick at Sew Direct. This is Butterick B6763 with button front and tie option.
It's all nautical at Fabrics Galore this week with this fantastic Octopus print perfect for tote bags and homewares.
Tie dye is very on trend at the moment and this new watercolour print 'Culture in Style'! from Sew Me Sunshine would make a stunning dress!
It's Tencel twill galore fabrics with exceptional drape!
Have you seen the enamel pins at Pink Coat Club? These would make a great edition to your latest outerwear make or as a gift!
Did you see the huge delivery of Nani Iro fabrics at The Draper's Daughter recently? These won't disappoint, all so beautiful!
New to arrive at Lamazi Fabrics are these Organic Net Sweat knit fabrics from Mind The MAKER. All the way from Denmark, they are soft to the touch in a range of colours with subtle white speckles.
---


We keep a handy list of sewing events, exhibitions and meet ups happening in the sewing community all over the world on our sewing social calendar here.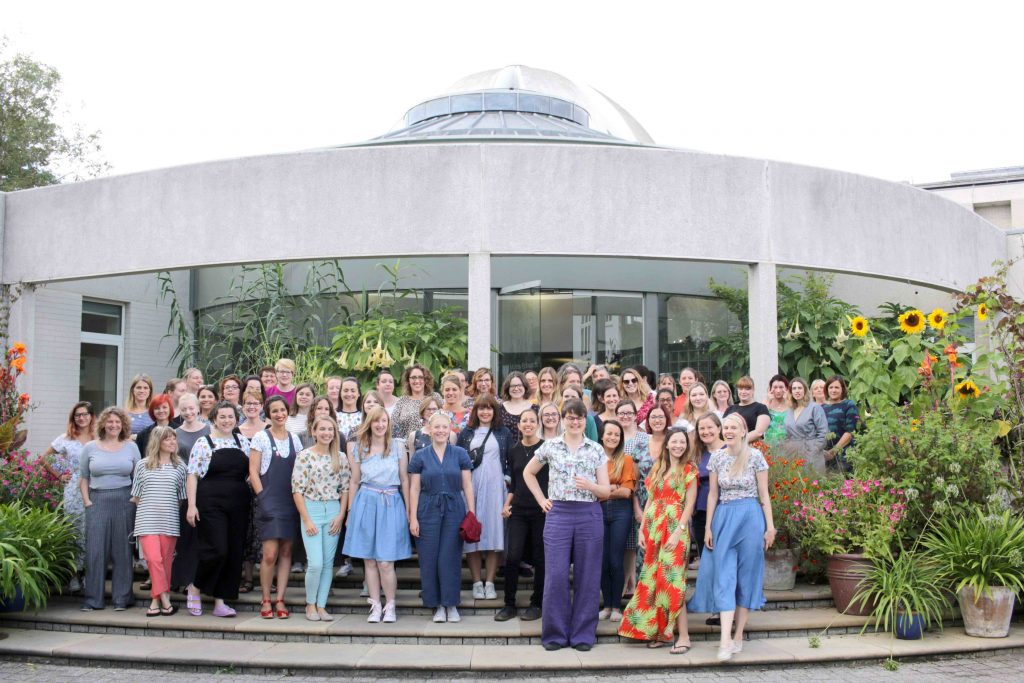 ---


Come and join our sewing Facebook group where we are chatting about sewing plans, new patterns and helping each other out with projects.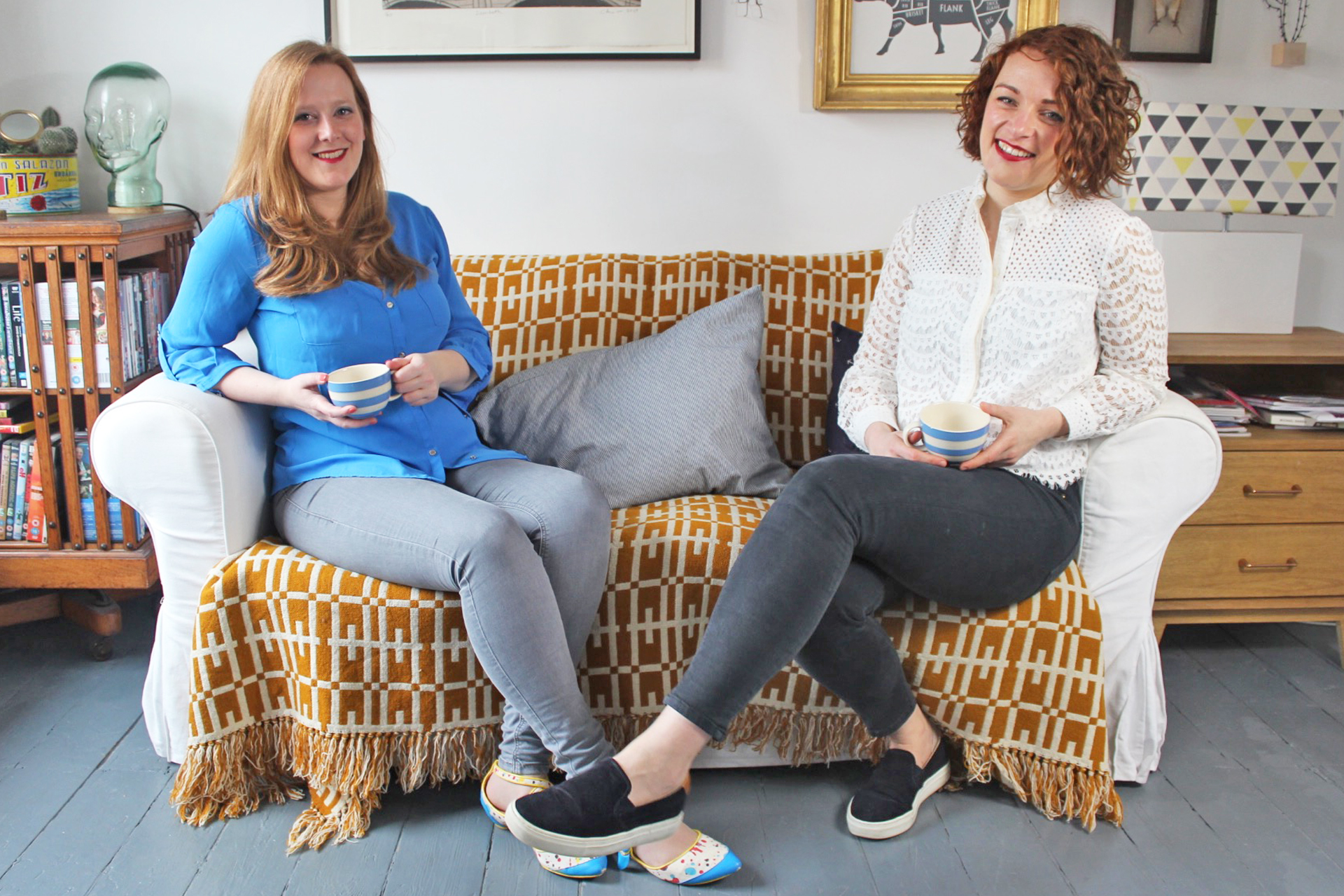 ---