Sew Reporter – 23 August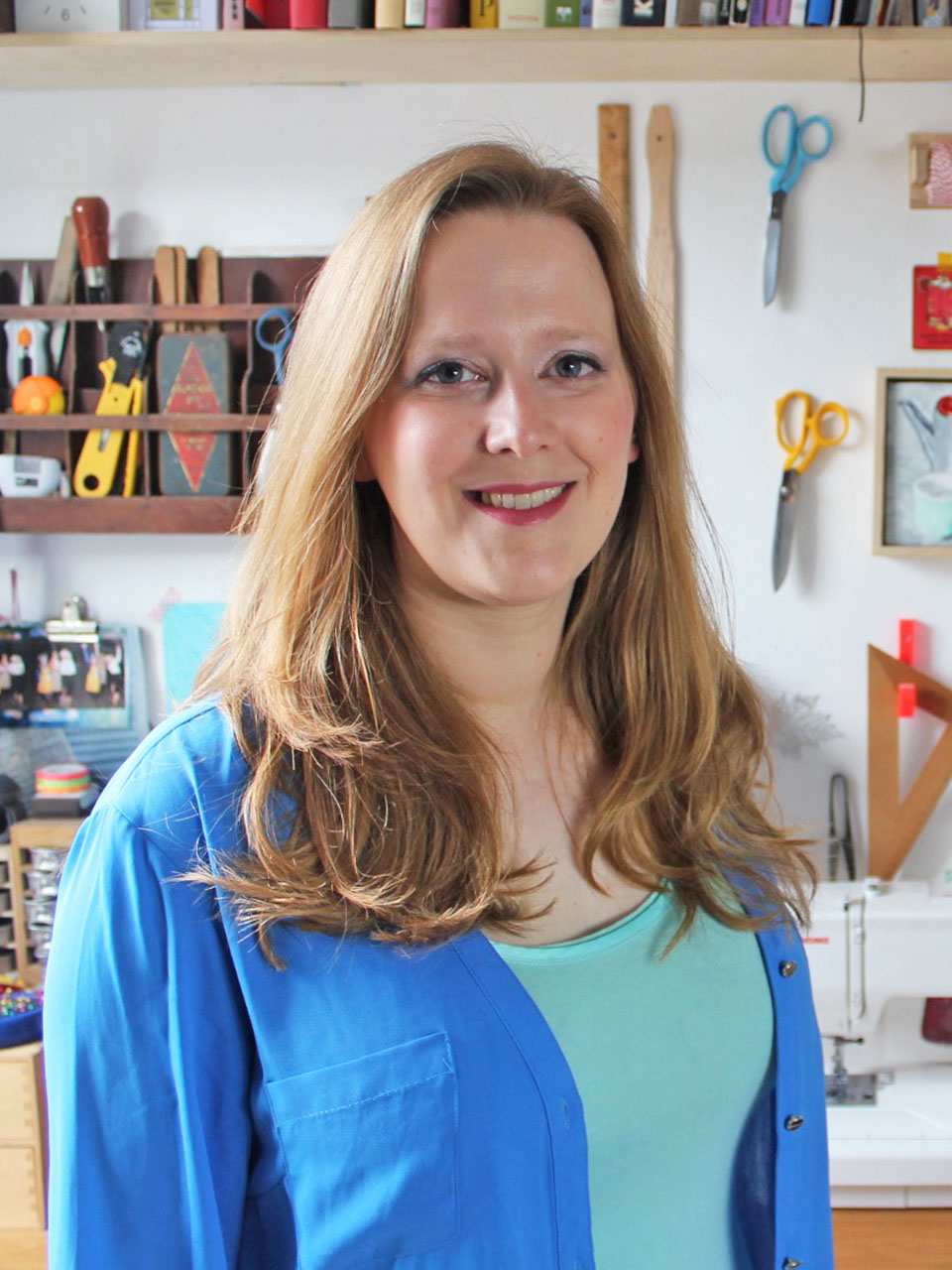 Hi team, you're in for a treat this week! We have gathered some insanely gorgeous sewing inspiration from the makers in the sewing community, and we have lots of new patterns to show you. There were so many new releases this week we couldn't fit them all in here, so make sure to check them all out on our website too.
We have also compiled a long list of our absolute favourite sewing and dressmaking inspired films, documentaries, and TV series. You'll find some real must-sees in there, so go on and watch to your heart's content.
---


If you are wondering what our current dream dress would look like… This is it! Jasika at Try Curious Blog made the Highlands Wrap Dress by Allie Olsen in two different fabrics and she knocked it out of the park!
Kathy at Sew Dainty is looking as wonderful as ever in her brand new Tilly and the Buttons Stevie dress! She used the gathered skirt from the add-on pattern pack, and it looks lovely.
This is the newly released Closet Core Patterns Elodie dress, beautifully stitched by Gillian from Crafting A Rainbow. The pattern calls for a woven fabric, but Gillian opted for a knitted fabric and we looove the result!
Now, we're sure we can all agree that Montoya aka Montoya Mayo looks absolutely fab-u-lous! She used McCalls M7757 for her top and she used her own skirt pattern, for which she will release a tutorial next week so keep an eye out.
This photo… The dress… The fabric… Swoon! Raven, who blogs as Raven Maureen, made the latest design from Chalk & Notch; the Marcel dress.
Emily aka Self Assembly Required is looking super cute in her linen viscose version of the Tammy Handmade Rhea Dress.
It looks like Meg from Cookin' & Craftin' made the perfect summer outfit: a Helen's Closet Gilbert Top and a pair of Closet Core Patterns Pietra shorts.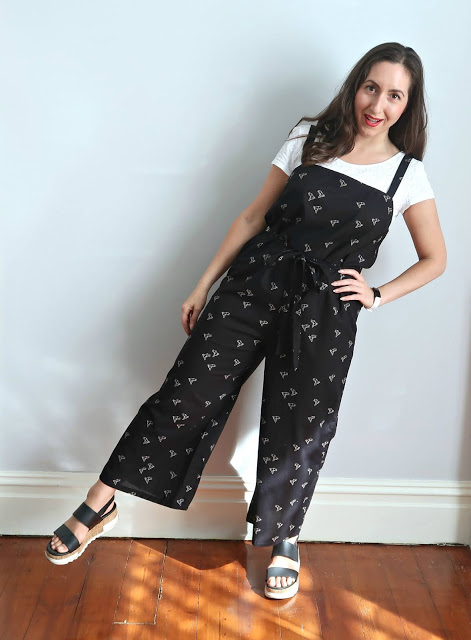 Marie at A Stitching Odyssey made the Safiya Dungarees from Tilly and the Buttons' book Make it Simple. These look so comfy and effortlessly stylish, we need these in our lives asap!
This gorgeous Merchant & Mills Florence Top is made by Mel @stitch_make_bake and all we will say is: Nailed it!
We have never seen a True Bias Shelby Dress we didn't like! This stunning red number is made by Laura @cottonreelstudio and you can read her pattern review here.
---

Here are the latest new sewing pattern releases from independent designers in the sewing community. We are passionate about championing indie designers in the sewing community and we are always looking for new sewing pattern designers we can feature. With over 200 designers from around the world creating patterns for us to sew with, there is a lot of choice. If you need some help finding your next sewing project search for more ideas using our sewing-specific search tool.

---

We love nothing more that sitting down at the end of the day and watching sewing blogs, it's always fun to see what patterns other makers have been sewing up or what they've bought in their fabric hauls! Each week we share sewing videos from the sewing community where you can pick up tips, sewing advice and catch up on the latest high street and fashion trends. You'll also be able to see what other makers in the community have been up to.
Lizzie at Lizzie B: Sew & Tell August 2020
Jo at Joey Sewy: My Top Tips for Working With PDF Sewing Patterns
Kealy at Voice Of A Creative: Sewing Pattern Review – Gilbert Top by Helens Closet and Dress Hack Tutorial
Tamlyn at Sewn On The Tyne: August sewing plans – matching fabric to patterns!
Mel at Handmade by Ditsy-Tulip: What I made in July – blazer and trousers
Victoria Lucille Anne: Summer Maxi Dress Hack | French Pattern Collab with Amy Nicole Studio!
Karina at Lifting Pins & Needles: Master Class: one stop KNIT neckline & armhole sewing techniques. Neckbands, armbands, binding.
Lindsey at Inside the Hem: Simplicity 2147 Sewing Pattern Refashioned from a Thrifted Tablecloth!
Lisa at And Sew On: End of Summer Sewing Plans
---


There is nothing better than listening to people talking about their favourite hobby while we sew. Grab yourself a cup of tea, get the sewing machine warmed up and sit down to listen to the conversations of sewing bloggers, indie designers and other makers on topics from how to design a new sewing pattern to sorting out your fabric stash. Here we have curated a list of sewing podcasts hot off the press this week. Have a listen this weekend for your weekly dose of making inspiration.
Sew and Tell with Meg, Amanda and Kate: The Beauty of Basics — Episode 46
Love To Sew with Helen and Caroline: EPISODE 158: 3 YEAR ANNIVERSARY Q&A
un:CUT with Alice, Atia and Juliet: 6. Black Makers Matter Movement | un:CUT – the makers' podcast
Sewing For The Weekend with Beth and Nina: Sewing Magazines
Sewing Out Loud with Zede and Mallory: Sewing With Kids: Basics and Little Kids
Dressed: The history of fashion with April and Cassidy: Fashion History Mystery #50: Count Chardonnet and the Quest for Artificial Silk
---


Each week we also share all the new fabrics, haberdashery and kits from independent sewing businesses that we work with. You'll find the latest fabric collections to hit the shelves, new haberdashery sales, offers and other exciting launches. Take a look at all the products that small businesses have curated from your perusal this week.
We are totally lusting over these teal Atelier Jupe fabrics from Sew Me Sunshine! They are all 100% viscose and could be made into fabulous dresses, trousers, blouses, and the list goes on and on…
Spotty cats, stripey cats, grey cats, green cats, blue cats. This fantastic novelty cotton poplin fabric from Fabrics Galore has got them all!

We spotted a really good deal over at Pink Coat Club: buy any four label packs for £32! (Just add any four packs of labels to your basket, and the discount will be automatically applied at checkout.)
These turquoise Gerbera's really pop against the black background! What would you make with this viscose crepe-de-chine from Cloth Spot?
These pretty florals are ahhmazing to say the least. We are a bit obsessed with the See You At Six fabrics from Lamazi Fabrics, the prints are sooo dreamy!
We feel like this classic leopard cotton lawn print from The Draper's Daughter is made especially for us, and it would be a crime not to get it…
We love love love this skirt! It's Simplicity 9145 from Sew Direct and we would happily waft around in this beauty.
This floral cotton lawn from Cloth & Candy is absolutely stunning! The colour combination really brings this print to the next – fabric – level.
---


We keep a handy list of sewing events, exhibitions and meet ups happening in the sewing community all over the world on our sewing social calendar here.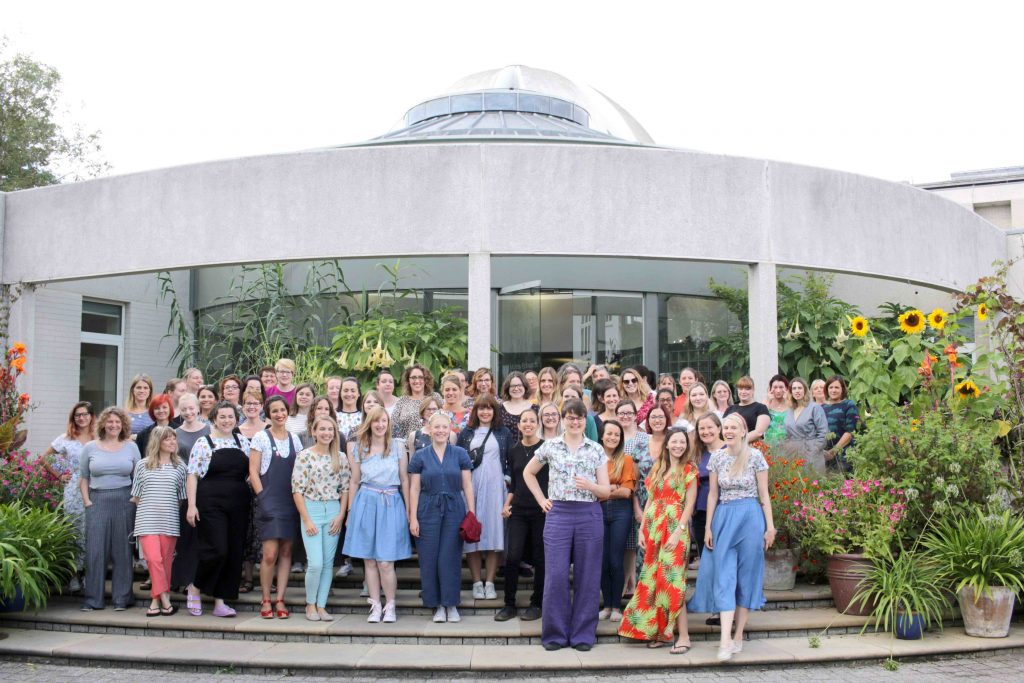 ---


Come and join our sewing Facebook group where we are chatting about sewing plans, new patterns and helping each other out with projects.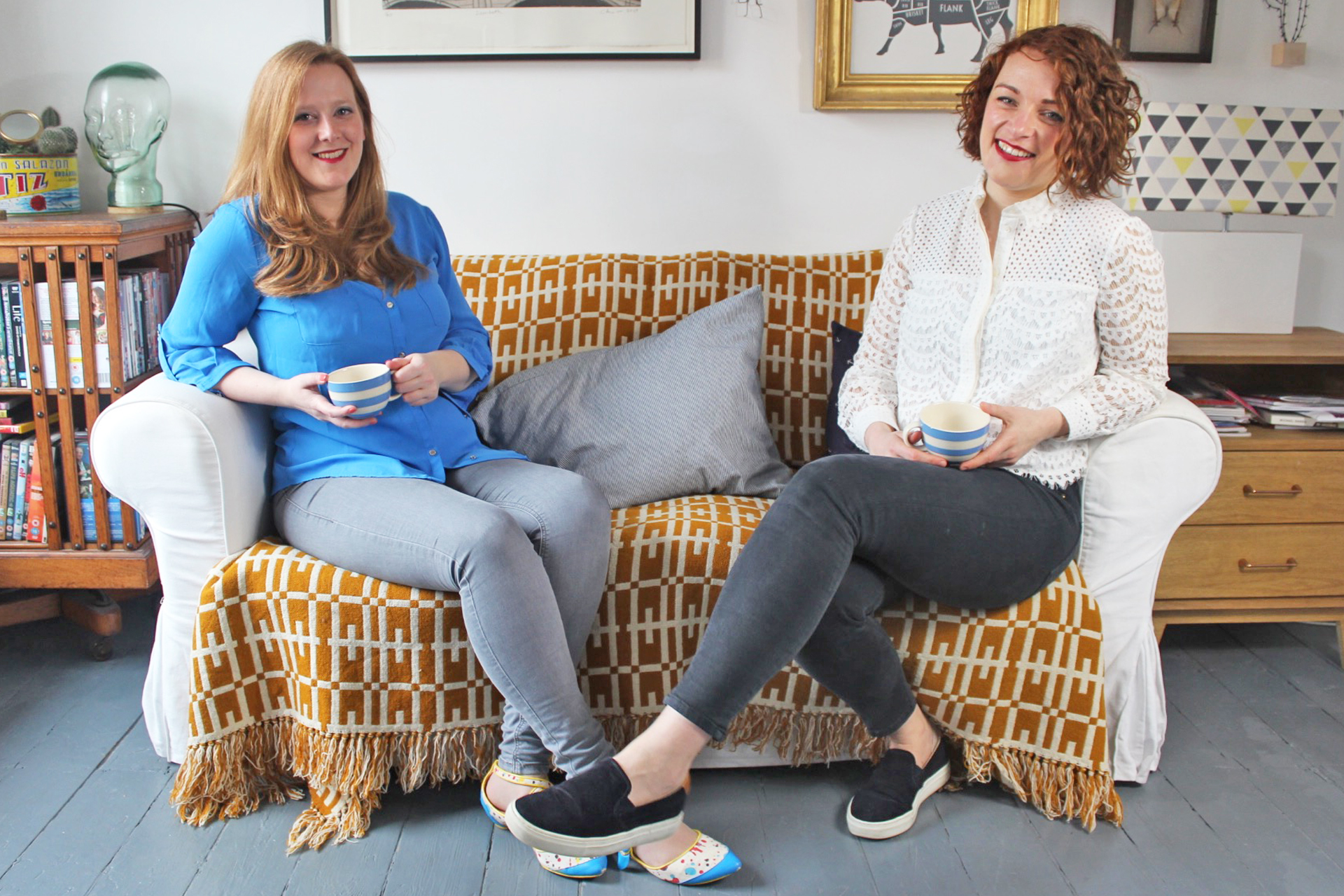 ---