Sew Reporter – 5th of July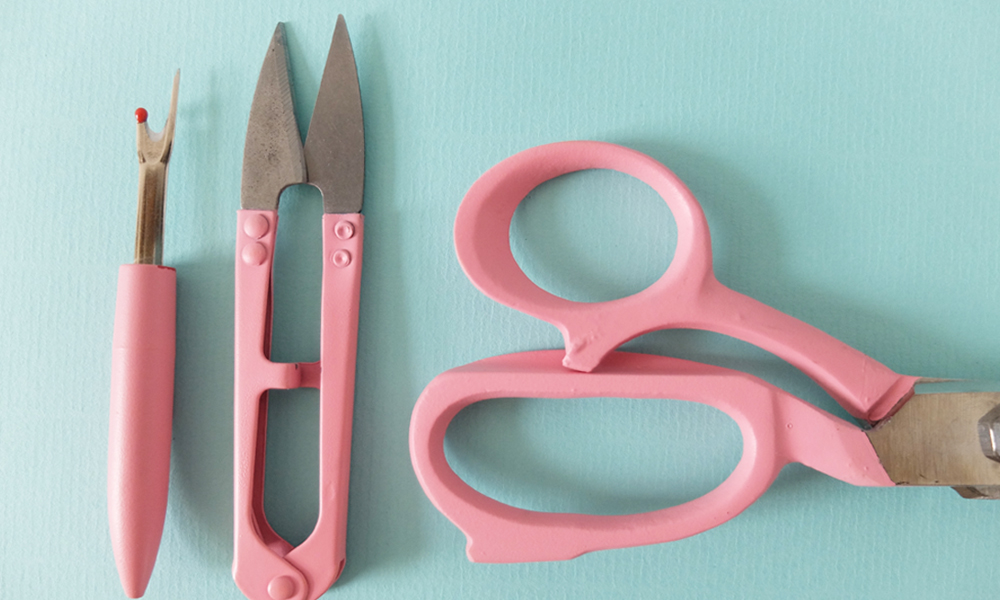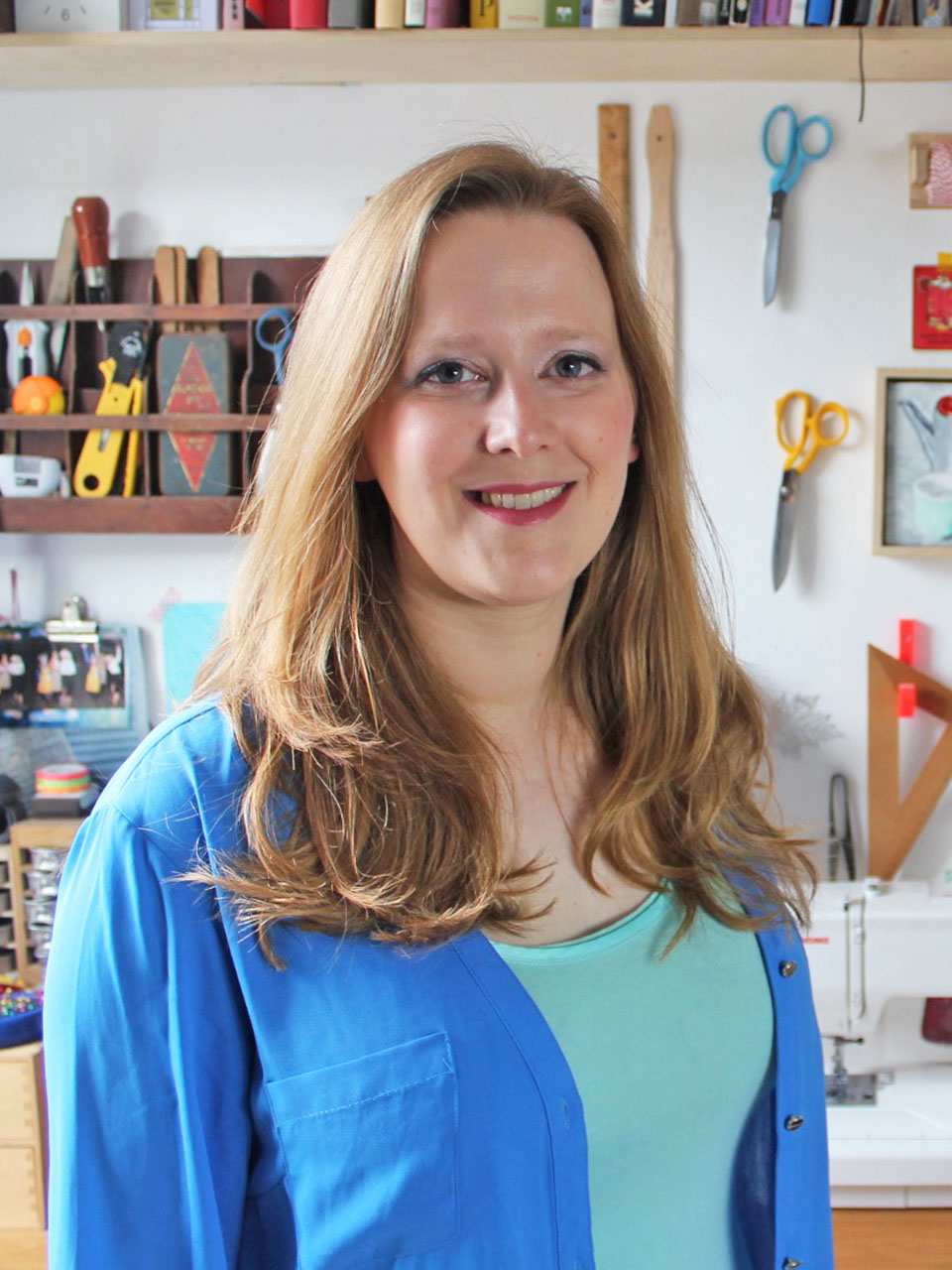 Hi team! How's everyone?
Are you ready for the latest and the greatest from the fabulous world of sewing? We must say, the sewing bloggers really seem to have upped their game this week.. We have some jaw droppingly gorgeous makes to share with you.
And just keep scrolling for new patterns, videos to watch (including us, with new pattern releases from June), podcasts to listen to and some sewing must-haves we spotted in our favourite sewing shops this week. Enjoy!
---


This is the most romantic frock we ever did see! Victoria at Victoria Lucille Anne made the Make My Lemonade Erin dress in a bunch of different Liberty fabrics and the result is marvellous.
Excuse us whilst we pick up our jaws from the floor…. Jasika from Try Curious Blog made the Sasha dress from McCall's 8036 in an ombre silk and it is STUNNING!
A shirt dress is a must have in your wardrobe! Especially when it's as nice as this stripey version made by the gorgeous Tiffany from TipStitched. She used Simplicity 8830 to create it and we love how she played with the direction of the stripes.
Bethany of SewDIY blogged about slow sewing and how she made this Tasi Robe by piecing lots of scraps together. She took also took extra care with the finish and we think you can totally tell. It's beautiful!
Now this is what we call Friday Pattern Company Wildergown perfection. Ruby at Ruby Rose Sews smashed it out of the park!
We love how Anna from Blogless Anna took a fairly simple top like the Sew House Seven Remy Raglan Top, and made it super fun by using different fabrics and colours!
Manju aka SewManju stitched a beautiful McCalls 7974 dress and she used the most perfect fabric for it!
This swim suit is everything! The style, the fit, the palm print, we love it all! Meg from Cookin' & Craftin' made the Ipswich Swimsuit by Cashmerette and you can read all about her experience on her blog.
Heather Lou from Closet Case Patterns lengthened the Fiore skirt and stitched it in a big and bold fabric to create this fabulous midi length number.
This fabulous top used to be a table cloth.. Until Fiona aka Diary of a Chain Stitcher made it into a hacked version of the Helen's Closet Ashton top. Please head over to Fiona's blog for more photo's and you have to check out the back too, it's sooo pretty!
Sam @purplesewingcloud wins the award for cutest and prettiest top! The pattern is a Friday Pattern Company Sagebrush top and you can find Sam's thoughts about the pattern here.
We now want, no NEED this jumpsuit in our lives! Chloe @chloemontrose made the Frisco Jumpsuit from Threadbear and you can read her pattern review here.
---

Here are the latest new sewing pattern releases from independent designers in the sewing community. We are passionate about championing indie designers in the sewing community and we are always looking for new sewing pattern designers we can feature. With over 200 designers from around the world creating patterns for us to sew with, there is a lot of choice. If you need some help finding your next sewing project search for more ideas using our sewing-specific search tool.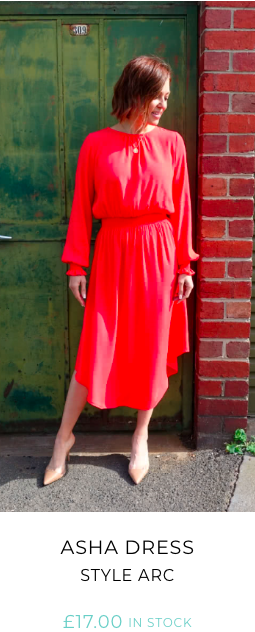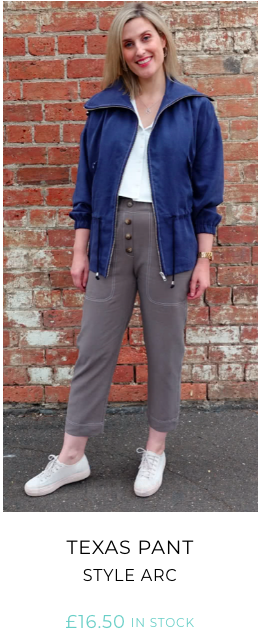 ---

We love nothing more that sitting down at the end of the day and watching sewing blogs, it's always fun to see what patterns other makers have been sewing up or what they've bought in their fabric hauls! Each week we share sewing videos from the sewing community where you can pick up tips, sewing advice and catch up on the latest high street and fashion trends. You'll also be able to see what other makers in the community have been up to.
It's us! Sewing Pattern Round Up – June
Adele at Button & Pip: June Makes || Featuring my Ankara dress
Lisa at And Sew On: Make It Work! My Sewing Week So Far
Victoria Lucille Anne: Dream Dress Start to Finish | Print Mixing with Liberty Fabrics
Mel at Handmade By Ditsy-Tulip: My latest makes – sewing, flowers and woodwork
Karina at Lifting Pins & Needles: Fabric Haul and FUN pattern pairings. Sewing Inspiration for you!
Jo at Joey Sewy: What did I sew in June | The tale of things I should have known
Lindsey at Inside the Hem: New Look 6095 | Sewing Pattern Review
---


There is nothing better than listening to people talking about their favourite hobby while we sew. Grab yourself a cup of tea, get the sewing machine warmed up and sit down to listen to the conversations of sewing bloggers, indie designers and other makers on topics from how to design a new sewing pattern to sorting out your fabric stash. Here we have curated a list of sewing podcasts hot off the press this week. Have a listen this weekend for your weekly dose of making inspiration.
The New Craft House Podcast with Hannah & Rosie: Episode Six – Starting Your Sewing Journey
Love To Sew with Helen and Caroline: EPISODE 151: MUNA & BROAD WITH JESS AND LEILA
Sewing For The Weekend with Beth and Nina: Bluprint Formerly Known As Craftsy
Dressed: The history of fashion with April and Cassidy: Fashion History Now #11
Bande a Part with Rebecca & Beatrice: David Copperfield
Sewing with Threads with Sarah: Shapewear and Wardrobe Building from a Patternmaker | Episode 30
---


Each week we also share all the new fabrics, haberdashery and kits from independent sewing businesses that we work with. You'll find the latest fabric collections to hit the shelves, new haberdashery sales, offers and other exciting launches. Take a look at all the products that small businesses have curated from your perusal this week.
These brand new See You At Six prints from Sew Me Sunshine are divine and make us want to sew our own swimwear, even though we will not see a tropical white sandy beach this summer! They also stock swimsuit lining and elastics so you could get everything you need to sew a swimsuit in one place.
We always love special and unusual fabrics and this beautiful 100% Indian Cotton Batik from Fabrics Galore is hand painted and absolutely gorgeous!
We spotted lots of amazing new fabrics over at Lulou Designs, but this beauty really jumped out to us. We love the colours and mosaic inspired print of this so much.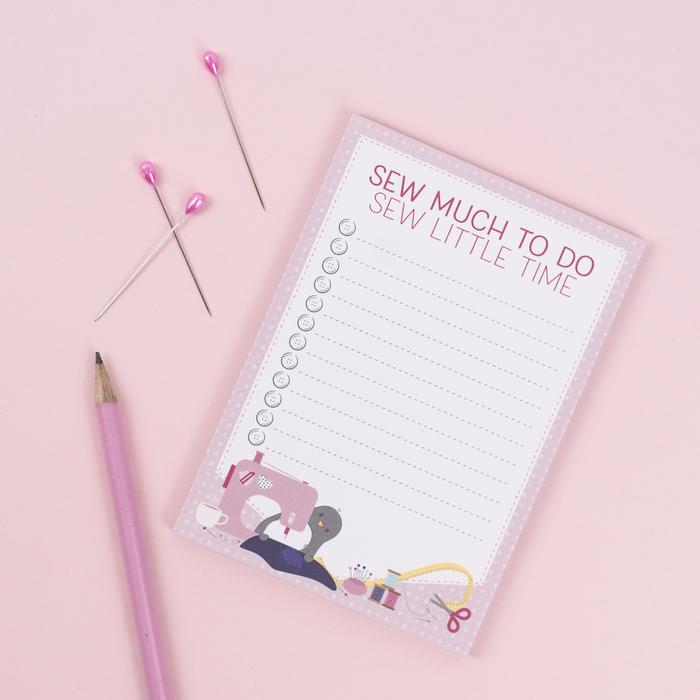 There's something oh so satisfying about ticking things off your to-do list… The only thing that would make it even better is to tick off cute little buttons on this Sew Much To Do notepad from Pink Coat Club!
We just about found the softest and drapiest jersey in all of the land. Check out the terracotta micromodal jersey fabric from Cloth Spot, it is a finely-knitted and soft-handled fabric and it would make the best tops and prettiest underwear.
Is August the month that you want to treat yourself or a friend to a Sew Hayley Jane's sewing subscription? Sign up now and you'll receive your first delicious box full of sewing goodies in August. You can also save 10% by using the discount code FOLDLINE10.
We got well excited when we saw these plant and nature inspired cotton prints on the Cloth & Candy website. The colours are stunning and perfect for this time of year!
This delicate painterly design from The Draper's Daughter is designed by Nani Iro and it's called Birds Eye. It is the abstract equivalent of a ditsy floral and we could see anything you would make with this become a wardrobe staple.
We are a bit in love with this swoonworthy See You At Six print from Lamazi Fabrics. It is a beautiful and elegant french terry knit fabric and it has a soft hand which stretches well in horizontal and vertical directions.
We are loving the look of these faux wrap trousers. Simplicity 9111 from Sew Direct comes with the option to make a skirt, shorts, or trousers. Right, that's half of your summer wardrobe sorted!
---


We keep a handy list of sewing events, exhibitions and meet ups happening in the sewing community all over the world on our sewing social calendar here.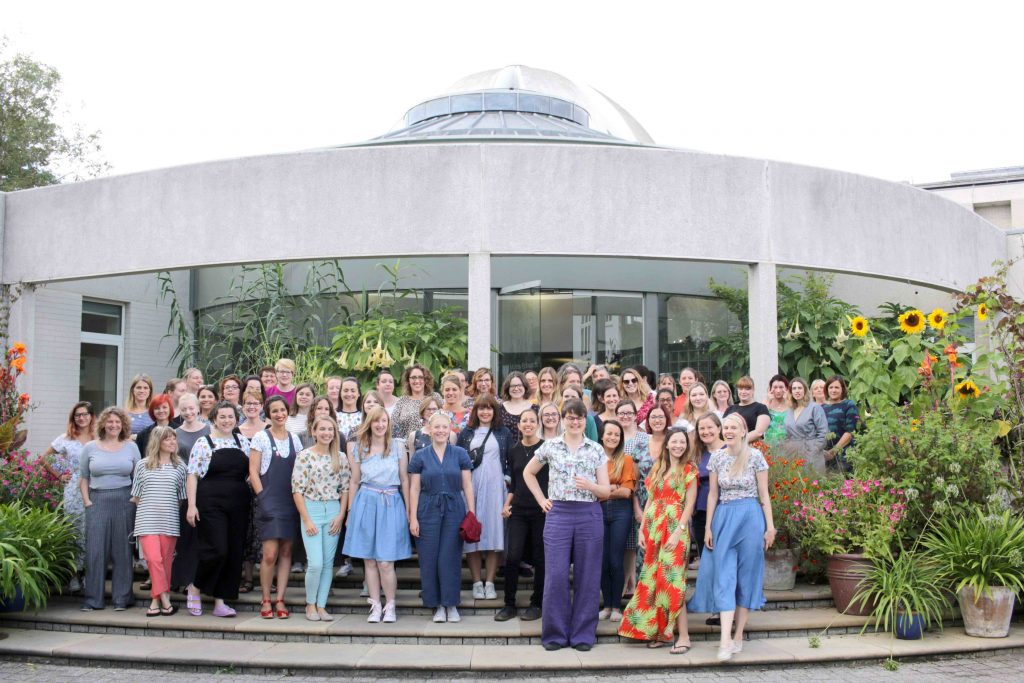 ---


Come and join our sewing Facebook group where we are chatting about sewing plans, new patterns and helping each other out with projects.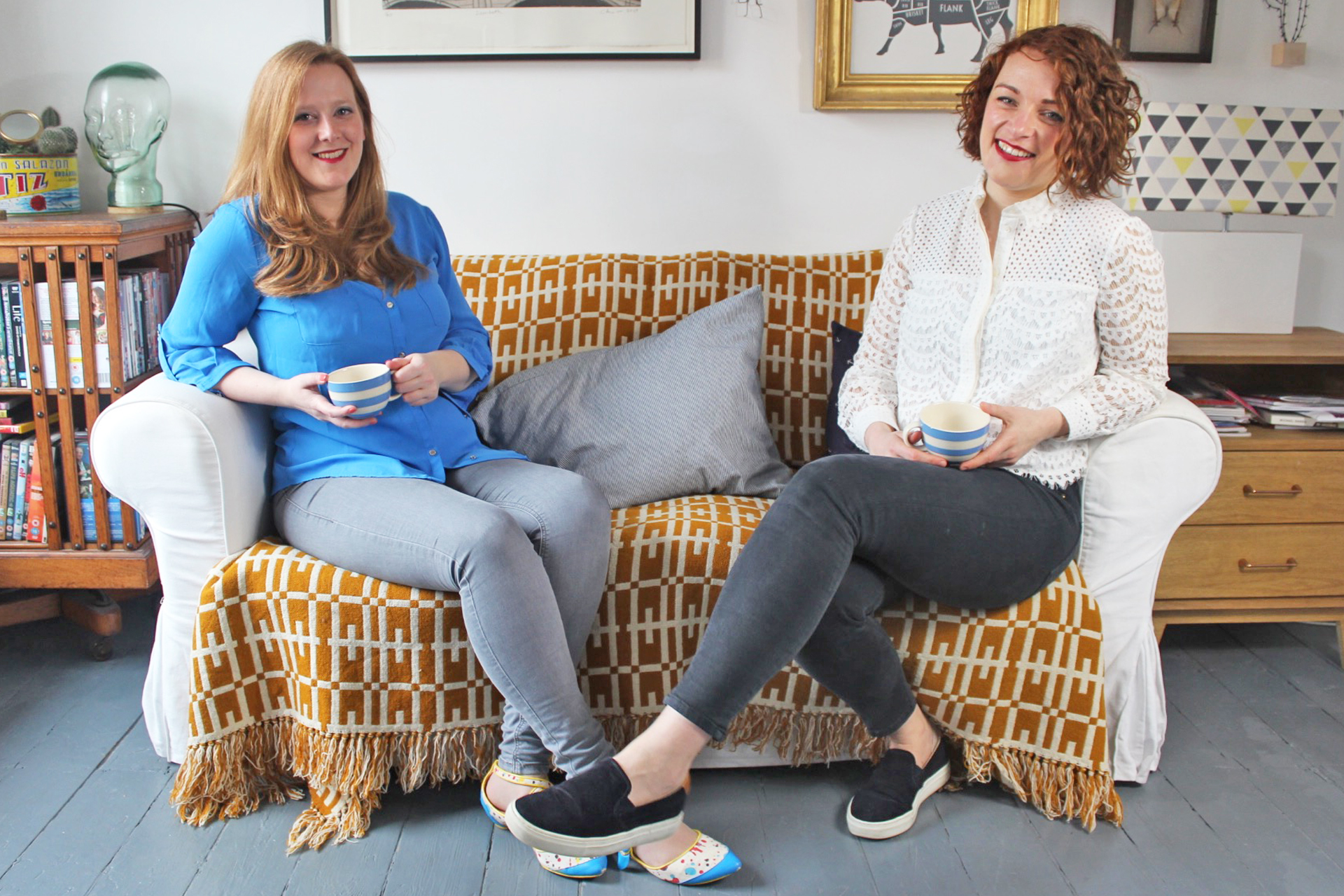 ---