Sew Reporter – 21st of June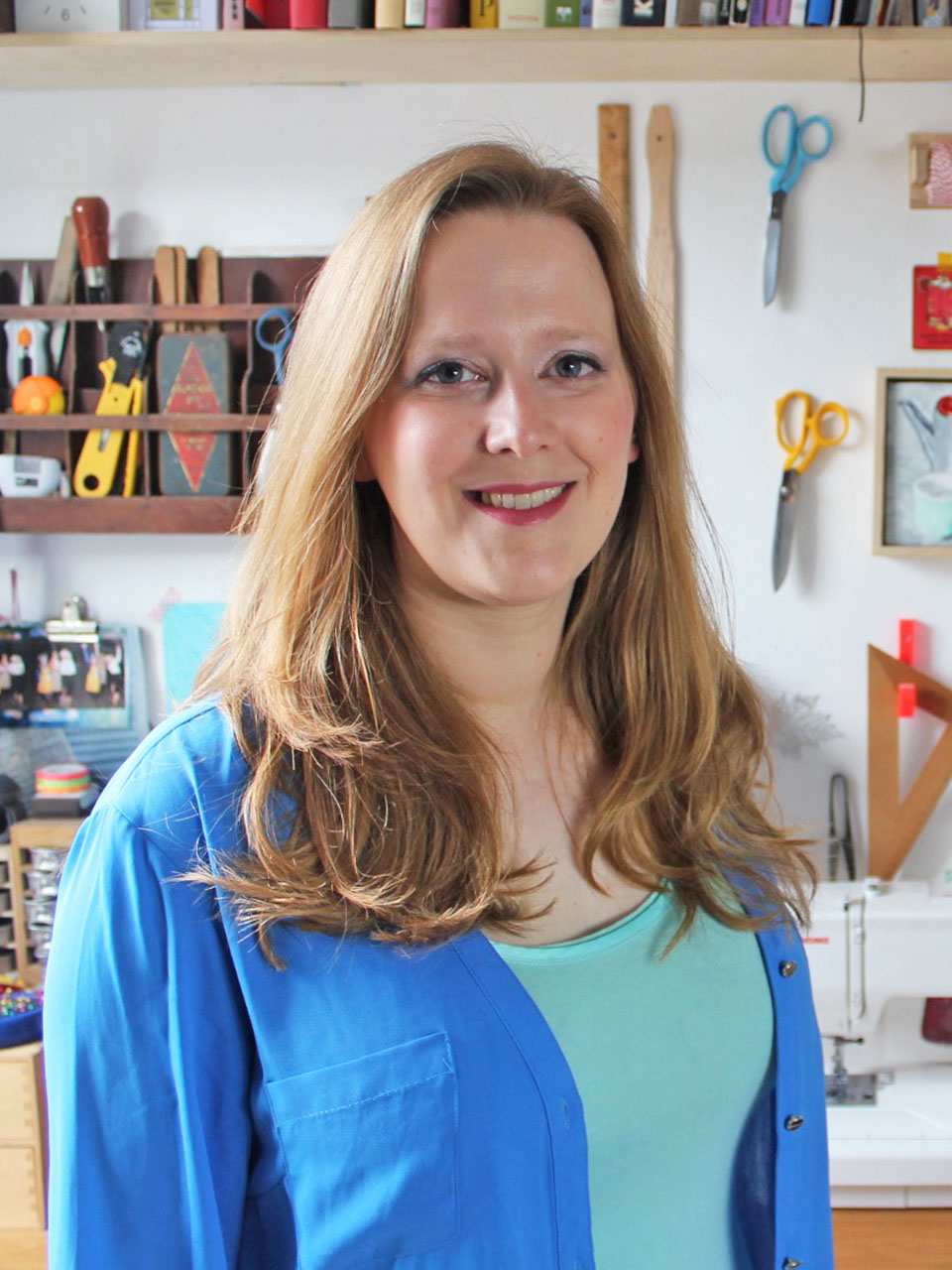 Happy Sunday everyone! Are you getting some sewing done this weekend? We are hoping to continue with the projects we started last weekend during the online Sewing Weekender.
If you are looking for some entertainment whilst you sew, we got you covered. Head over to the blog to watch our latest instalment of The Sew Down. It's filled with fun (sewing) stuff you should see and listen to.
And if you'r looking for maker inspiration, new patterns, podcasts, vlogs, and the latest from the coolest fabric shops around, just keep scrolling!
---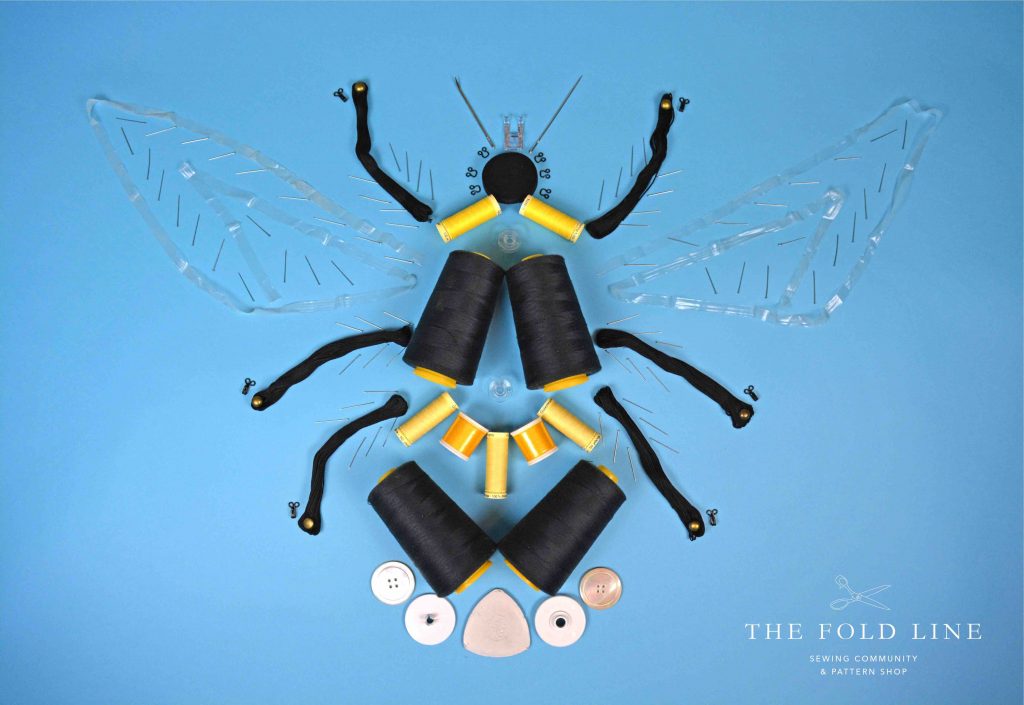 Are you watching the Great British Sewing Bee series 6? We have searched high and low to bring you the best selection of sewing patterns from independent designers and commercial pattern houses that featured in this weeks episode, so you can re-create your favourite 'Bee' look at home! For the nr. 1 fans: check out our ultimate guide to the Sewing Bee page. We've got loads of exciting Sewing Bee goodness including a review of the book that accompanies the series!
---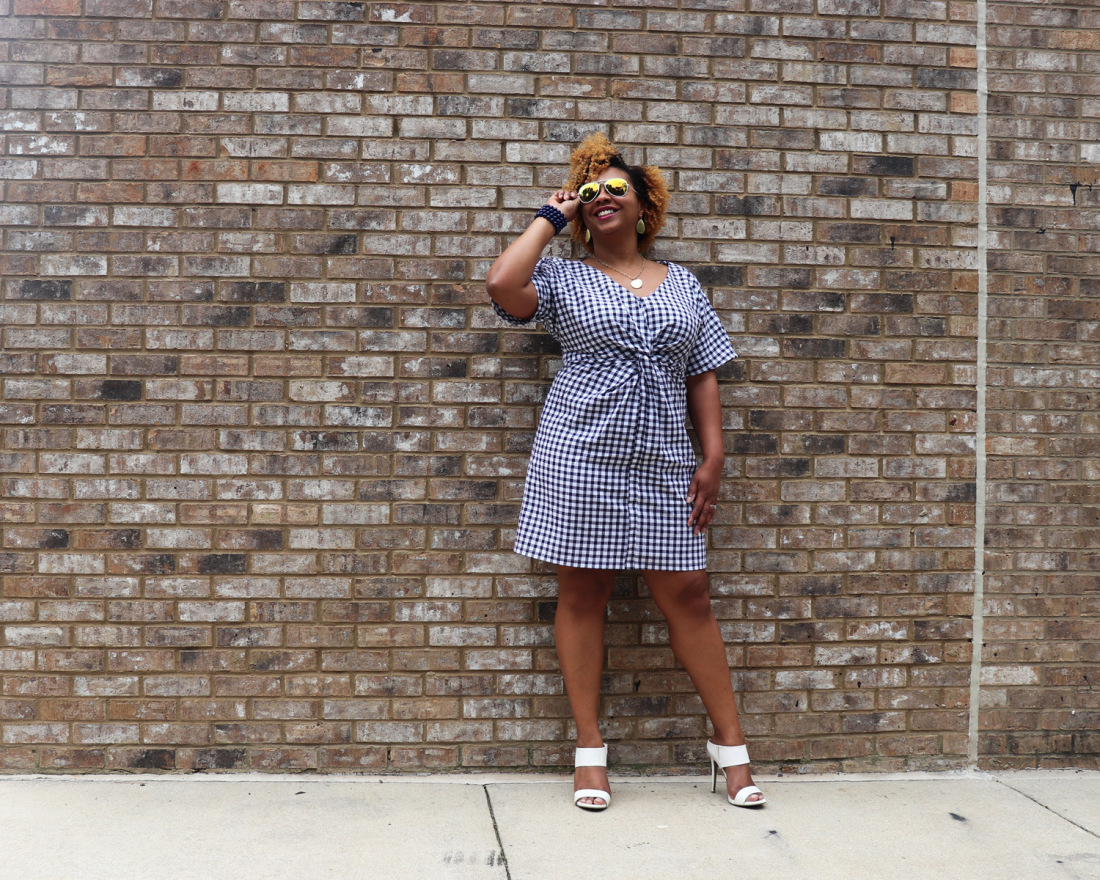 Tiffany from Tip Stitched made this fabulous twisted front dress with McCall's 7922 and we are here for it!
This rainbow tartan coat is ah-mah-zinggg! Katie from Katie Makes A Dress used Simplicity 5289 and you have to check out her blog to see the lining she used. It will be no surprise that we love it…
The ruffles on the Lola top from Fibre Mood are beyond adorable. We want to make a top like this one from Kathy at Sew Dainty stat!
Meg from Cookin' & Craftin' was inspired by the Ankara Fabric Appreciation Week on Instagram, and sewed up the Muna and Broad Torrens Box dress in a beautiful African wax print.
This fabric + this pattern = BOOM! Tabitha Sewer added an extra tier to her Simplicity 8636 pattern and totally nailed this look.
This is the cutest thing you'll see all day.. Holly aka Holly Dolly Darling and her daughter Penny are matching in True Bias Rio Tees, and Holly is wearing a jumpsuit by Mimi G. Check her blog for more totally adorable photos.
This look is everything! Jasika from Try Curious Blog made her whole outfit – yes, including these awesome mules – and you want to check out her blog for all the ins and outs.
You know we love a good shirt dress, and this Franca dress by Fibre Mood is our new fave. Sylvia aka The Ravel Out also picked the most lush leopard print for her version and we are loving it!
Katie of What Katie Sews absolutely nailed the fit of her Tessuti Patterns Claudia dress!
Emily aka Self Assembly Required hacked the Elma dress from Fibre Mood into this swoon worthy maxi dress. We. Are. Obsessed!
This outfit looks comfortable, stylish and puts a smile on our face! Sam @purplesewingcloud made the Paper Theory Patterns Miller Trousers and you can read her pattern review here.
The Closet Case Patterns Kelly Anorak is such a beautiful design. And with so many details and different techniques it can be a tricky sew, but Clare @Clariesews totally aced it! Head over to our website to read all about it.
---

Here are the latest new sewing pattern releases from independent designers in the sewing community. We are passionate about championing indie designers in the sewing community and we are always looking for new sewing pattern designers we can feature. With over 200 designers from around the world creating patterns for us to sew with, there is a lot of choice. If you need some help finding your next sewing project search for more ideas using our sewing-specific search tool.

---

We love nothing more that sitting down at the end of the day and watching sewing blogs, it's always fun to see what patterns other makers have been sewing up or what they've bought in their fabric hauls! Each week we share sewing videos from the sewing community where you can pick up tips, sewing advice and catch up on the latest high street and fashion trends. You'll also be able to see what other makers in the community have been up to.
It's us! The Sew Down || June 2020 
Juliet at Juliet Uzor: Weekender 2020 (A Sewing weekender in the life)
Emily at Self Assembly Required: A roundup of my May lockdown makes!
Victoria Lucille Anne: Fibre Mood Mindy | Maxi Dress Hack
Kealy at Voice Of A Creative: Sewing Weekender 2020- Sew with me- My Makes, Sewing Plans and Works in Progress
Tamlyn at Sewn On The Tyne: May '20 Makes & Favourites
Helen at Stitch my Style: The Making Of: The Rita Blouse
Karina at Lifting Pins & Needles: Sewing CUTE neckline gathers. 2 Poesy blouse & dress (Sinclair Patterns). FUN Dart Equivalents.
Jo at Joey Sewy: Essential sewing tools | The 6 best sewing gadgets | must buy list
Lindsey at Inside the Hem: McCall's 7538 | Sewing Pattern Review
---


There is nothing better than listening to people talking about their favourite hobby while we sew. Grab yourself a cup of tea, get the sewing machine warmed up and sit down to listen to the conversations of sewing bloggers, indie designers and other makers on topics from how to design a new sewing pattern to sorting out your fabric stash. Here we have curated a list of sewing podcasts hot off the press this week. Have a listen this weekend for your weekly dose of making inspiration.
Sew and Tell with Meg, Amanda and Kate: Sheer Summer Style — Episode 41
Sewing For The Weekend with Beth and Nina: Fitting the Jenna Dress
Love To Sew with Helen and Caroline: EPISODE 149: MEDITATIVE CRAFTING
The New Craft House Podcast with Hannah and Rosie: Episode Five – The Sewing Weekender with Rachel Walker of The Fold Line
Sewing Out Loud with Zede and Mallory: What to Do With Knit Scraps
Dressed: The history of fashion with April and Cassidy: Kimono: Kyoto to Catwalk, an Interview with Anna Jackson, Part I
Bande a Part with Rebecca & Beatrice: Black Panthers & Agnès Varda
---


Each week we also share all the new fabrics, haberdashery and kits from independent sewing businesses that we work with. You'll find the latest fabric collections to hit the shelves, new haberdashery sales, offers and other exciting launches. Take a look at all the products that small businesses have curated from your perusal this week.
These designs are by Bonnie Christine for Art Gallery Fabrics and we could not love them more. They're absolutely stunning! You should totally go and check them out at Lulou Designs.
We are very excited to see the new – and awesome – prints from Fabric Godmother over at Sew Me Sunshine. They're all vintage designs and this viscose Magic Garden print is our fave!
We are LOVING the look of this cotton print from Fabrics Galore. The retro print is really cool and we would love to make a top in this!
Meet the Knickerbocker Glory themed sewing goodie box from Sew Hayley Jane. Doesn't it look good enough to eat? Sign up now (you only have a few more days to do so) to receive your first box in July. Don't forget, you can save 10% by using the discount code FOLDLINE10.
Lovers of enamel pins… Don't you agree that this classic black pin from Pink Coat Club is ace? Plus, it will go with everything!!
This Soft-tailored Blazer Kit from Cloth Spot includes everything you need to make a beautiful tailored jacket that looks fab dressed up or down. All you need to do is select fabric from their range of finely-woven wools, and they'll send you everything you need!
We spotted these fabulous prints over at Lamazi Fabrics. They're from Danish Design and we are VERY tempted… But can't choose a favourite…
Looking for a sweet print for the perfect summer top or dress? We have found it for you! Check the Paradise Cascade print from Cloth & Candy, it's adorable.
We are 100% into this beautiful modern botanical design, which is a cotton linen mix from The Draper's Daughter.
Burda 6240 from Sew Direct is what we would like to wear all day and every day. It looks like a fun sew, comfy, and bang on trend!
---


We keep a handy list of sewing events, exhibitions and meet ups happening in the sewing community all over the world on our sewing social calendar here.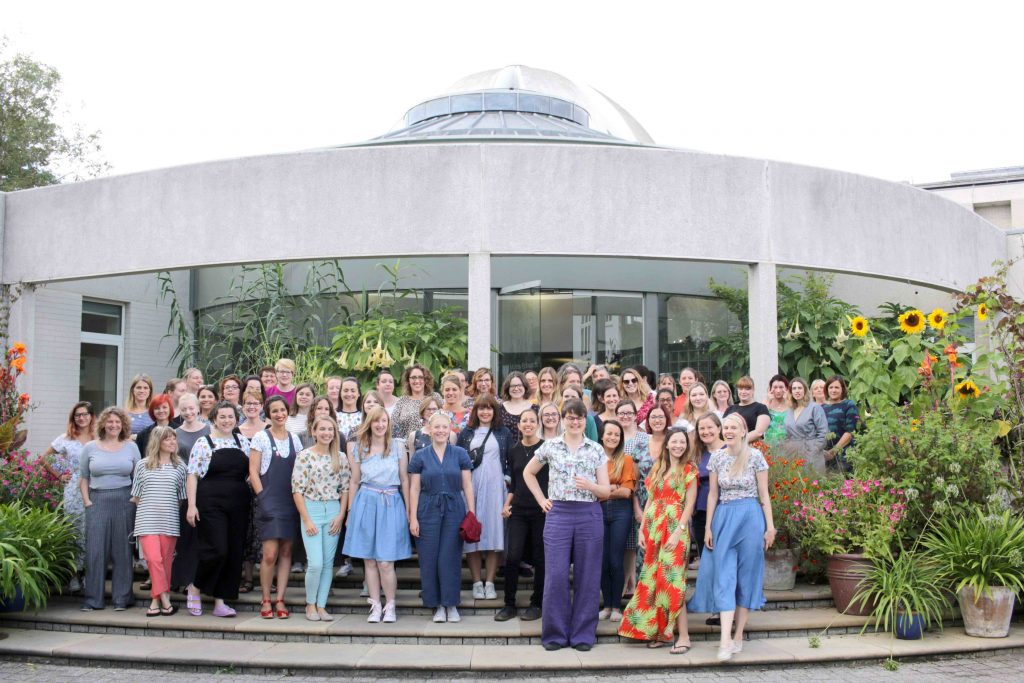 ---


Come and join our sewing Facebook group where we are chatting about sewing plans, new patterns and helping each other out with projects.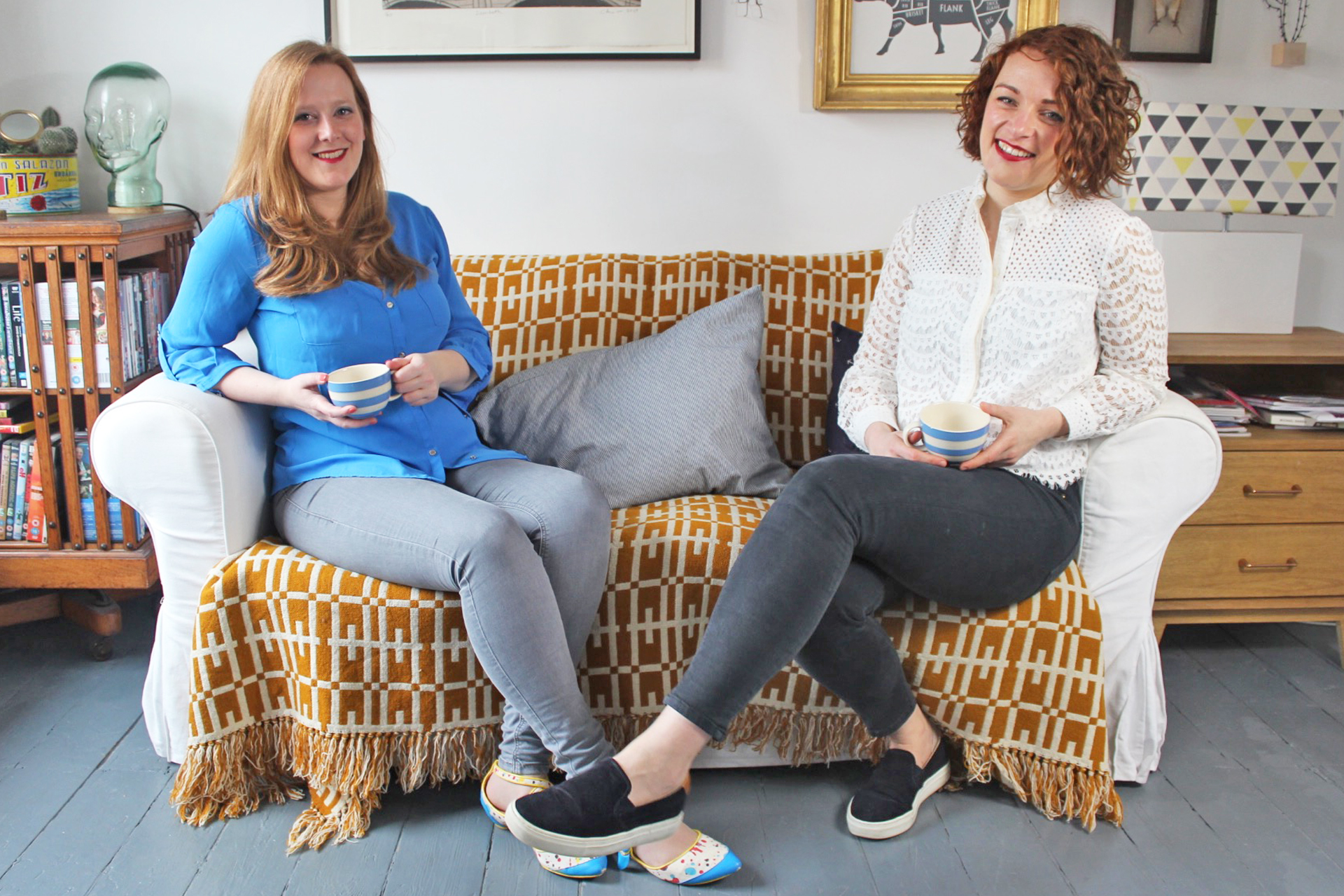 ---