Sew Reporter – 24th of May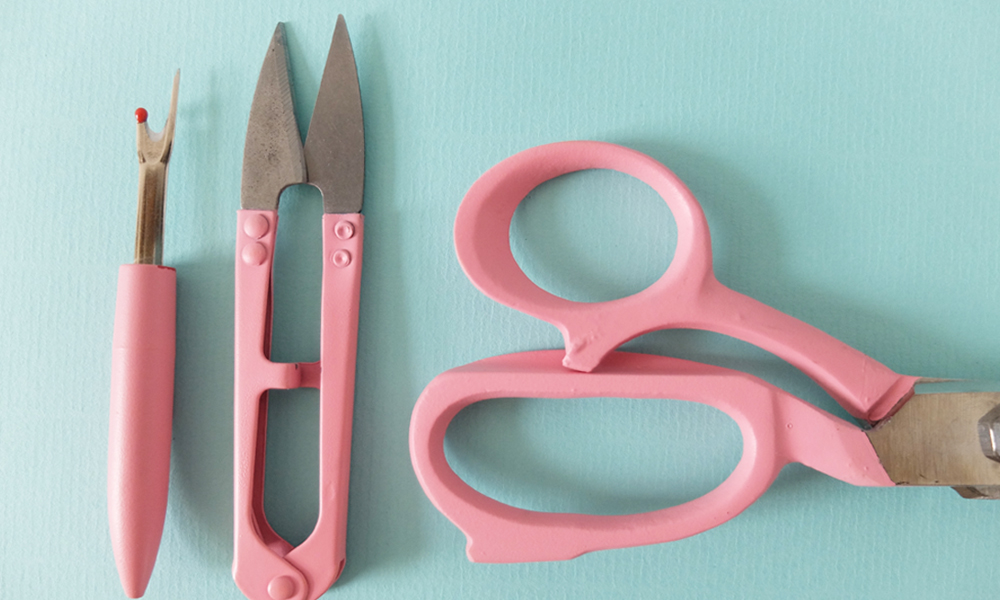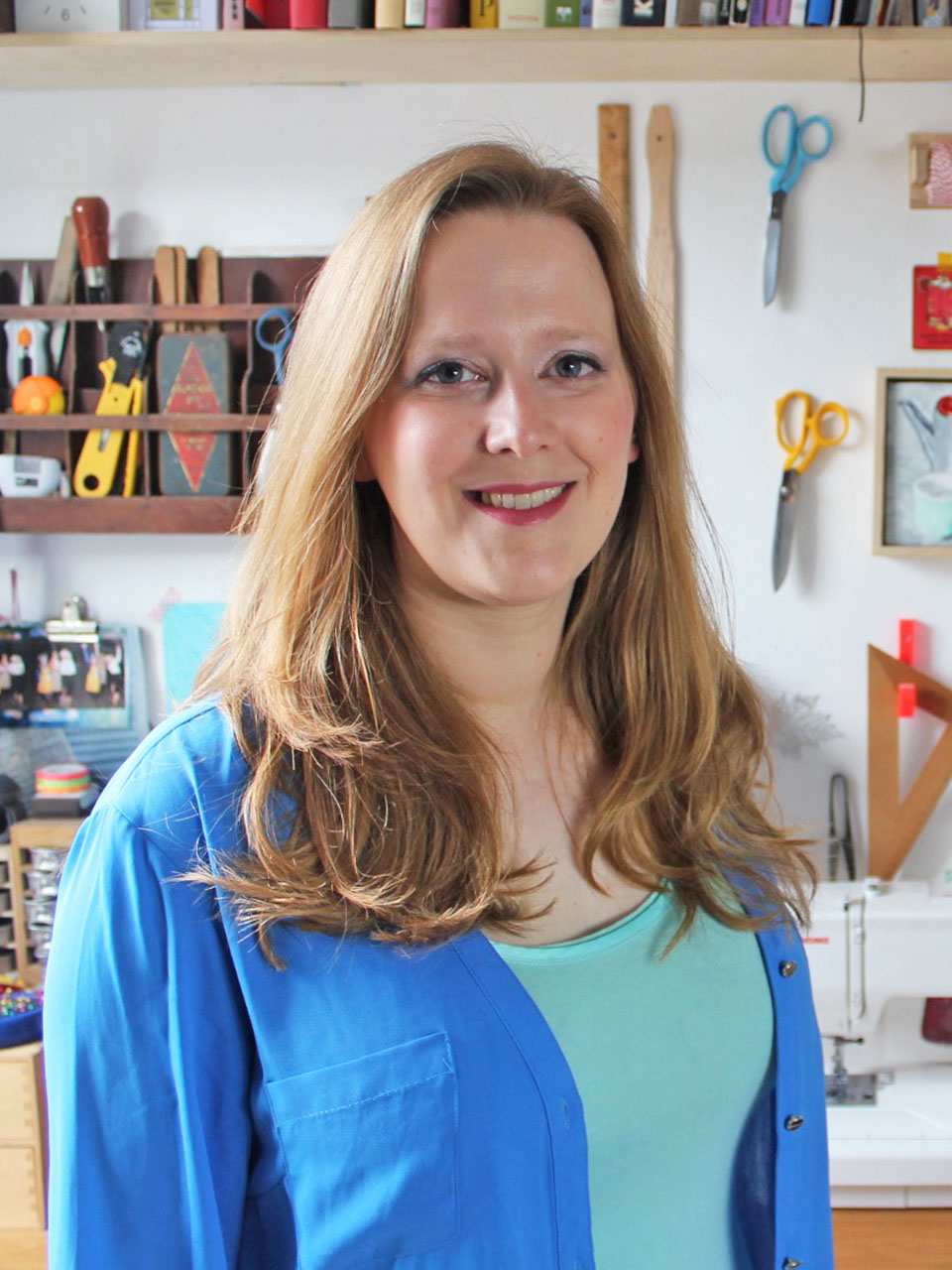 Hi team, we hope you're all keeping safe and well. Are you sewing anything this weekend? If you are in need of some inspiration we got you covered today with the latest from bloggers in the sewing world, new patterns and fabrics, plus some podcasts and YouTube videos to keep you entertained whilst sewing.
Also on the blog this weekend: The Sew Down! Everything you must see, know, and listen to in the wonderful world of sewing and beyond.
---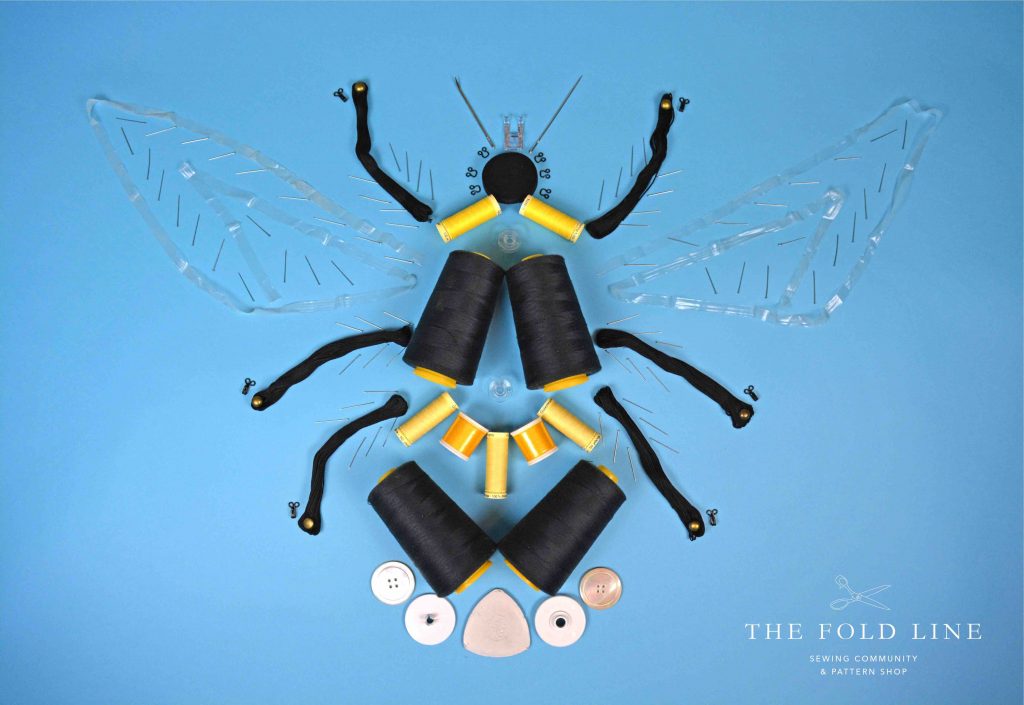 Are you watching the Great British Sewing Bee series 6? We have searched high and low to bring you the best selection of sewing patterns from independent designers and commercial pattern houses that featured in this weeks episode, so you can re-create your favourite 'Bee' look at home! For the nr. 1 fans: check out our ultimate guide to the Sewing Bee page. We've got loads of exciting Sewing Bee goodness including a review of the book that accompanies the series!
---


Emily from Self Assembly Required made a Falbala Blouse from Wear Lemonade in the most gorgeous fabric, and added a trim to the front to make it even prettier!
We love this outfit so SO much. Brittany aka Brittany J. Jones made the Wrap Top from Peppermint Magazine (which is a free pattern) and paired it with a pair of culottes she drafted herself. We're impressed!
We are loving this spring top made by Karen from Did You Make That? using McCalls 7542. The sleeves are so cute! Check out Karen's blog for a close-up.
The 64 pintucks of the Page Dress by Elbe Textiles are no joke, but so worth it. Beck from I Sew, Therefore I am bloody nailed this pattern and she looks amazing!
Elisalex from By Hand London is looking as cute as button in her self drafted circle skirt! If you also want to make a circle skirt with panels, then head over to their blog for a detailed tutorial on how to make your own.
Joanna from Joanna Essentials made the Helen's Closet Pona Jacket and we just love her white cropped version. She paired it with her Persephone Pants from Anna Allen Patterns and an Ogden Cami from True Bias. This 100% homemade outfit is #GOALS!
Allll the heart eyes for the stunning dress Juliette from Sew So Natural created with Vogue 9253! Check out her blog to see how she hacked it.
Anyone else loving Tilly and the Buttons' latest pattern; Alexa? Tilly made a nautical chic version for herself and we now want one just like it!
We had to pick up our jaws from the floor after seeing this ah-mah-zing Helen's Closet Ashton dress hack by Saki from Sakijane! Check out the details and a tutorial on the Helen's Closet blog.
This fabulous Tilly and the Buttons Martha Dress hack is done by @girlcansew! It was inspired by an Orla Kiely dress and you can read all about it here.
Joanna @sewyourhappy made the Sew Over It Marguerite dress and she gave the pattern 5 stars! Head over to the website to read more.
---

Here are the latest new sewing pattern releases from independent designers in the sewing community. We are passionate about championing indie designers in the sewing community and we are always looking for new sewing pattern designers we can feature. With over 200 designers from around the world creating patterns for us to sew with, there is a lot of choice. If you need some help finding your next sewing project search for more ideas using our sewing-specific search tool.
---

We love nothing more that sitting down at the end of the day and watching sewing blogs, it's always fun to see what patterns other makers have been sewing up or what they've bought in their fabric hauls! Each week we share sewing videos from the sewing community where you can pick up tips, sewing advice and catch up on the latest high street and fashion trends. You'll also be able to see what other makers in the community have been up to.
It's us! The Sew Down May 2020 || The Fold Line Vlog
Suzanna at Threadquarters: Confessions of a Sewist – The Saga of the Leopard Print Culottes!
Rachel & Nikki at Stitch Sisters: Coffee & Catch Up | Lockdown Sewing & More…
Helen at Stitch My Style: Cut On The Flat And Save Fabric!
Hayley at Sew Hayley Jane: May Unboxing; Ray of sunshine
Lizzie at Lizzie B: New PDF Pattern Organisation
Tamlyn at Sewn On The Tyne: April sewing makes and favourites | My recommendations this month
Lisa at And Sew On: Me Made May PT. 1 and Sewing Catch Up
Jo at Joey Sewy: My Top Five FREE sewing tools | Gadgets that don't cost anything
Kealy at Voice Of A Creative: My Fabric Stash- Show Us Your Stash 2020- Fabric Favourites, Sewing Plans and Precious Fabrics
---


There is nothing better than listening to people talking about their favourite hobby while we sew. Grab yourself a cup of tea, get the sewing machine warmed up and sit down to listen to the conversations of sewing bloggers, indie designers and other makers on topics from how to design a new sewing pattern to sorting out your fabric stash. Here we have curated a list of sewing podcasts hot off the press this week. Have a listen this weekend for your weekly dose of making inspiration.
Love To Sew with Helen and Caroline: EPISODE 146: SEW INSPIRED
Sewing For The Weekend with Beth and Nina: Ginger Jean Extravaganza
Dressed: The history of fashion with April and Cassidy: Fashion History Mystery 45: Re-Dressed: Favorite Fashion Books
Bande a Part with Rebecca & Beatrice: The Red Shoes
Sewing Out Loud with Zede and Mallory: Q & A Industrial Machines and Grainlines on Knits
---


Each week we also share all the new fabrics, haberdashery and kits from independent sewing businesses that we work with. You'll find the latest fabric collections to hit the shelves, new haberdashery sales, offers and other exciting launches. Take a look at all the products that small businesses have curated from your perusal this week.
The new collection from Atelier Brunette is an absolute dream! You can shop these new prints, and some of the very popular older designs, at Sew Me Sunshine.
We spotted lots of new cottons with awesome prints over at Fabrics Galore, but this one with a colourful 70's vibe is one of our favourites!
This viscose fabric from Lulou Designs would make such a stunning summer garment! It will be nice and flowey and you can't go wrong with a print that beautiful anyway!
Are you a serial pattern hacker? Always making adjustments to a pattern to improve the fit and/ or the design? These labels from Pink Coat Club are for you!
We are obsessed with this cotton drill fabric from Cloth Spot. The dusty pink colour is fab and the texture looks like linen, because it is made with yarns of different thicknesses to create a 'linen-slub' effect!
This. Is. Your. Last. Chance. to sign up to Sew Hayley Jane's sewing subscription boxes!  Use the discount code FOLDLINE10 to save 10% and receive your first box in June.
The cotton prints from Cloth & Candy are SO HARD TO RESIST! Just look at these new pretties, we love them all so much…
Are you planning on sewing something in a linen for the warmer months? You'll be spoiled for choice over at The Draper's Daughter, these linen fabrics are all so jaw-droppingly gorgeous!
We love sewing with jersey fabrics, and especially wearing jersey garments – they're just so comfortable! And with a print this beautiful from Lamazi Fabrics it could not be more perfect!
We are in love with these two dresses by Burda 6265 from Sew Direct! The two collar and cuff options are fab, and of course we can't say no to a beautiful tiered dress.
---


We keep a handy list of sewing events, exhibitions and meet ups happening in the sewing community all over the world on our sewing social calendar here.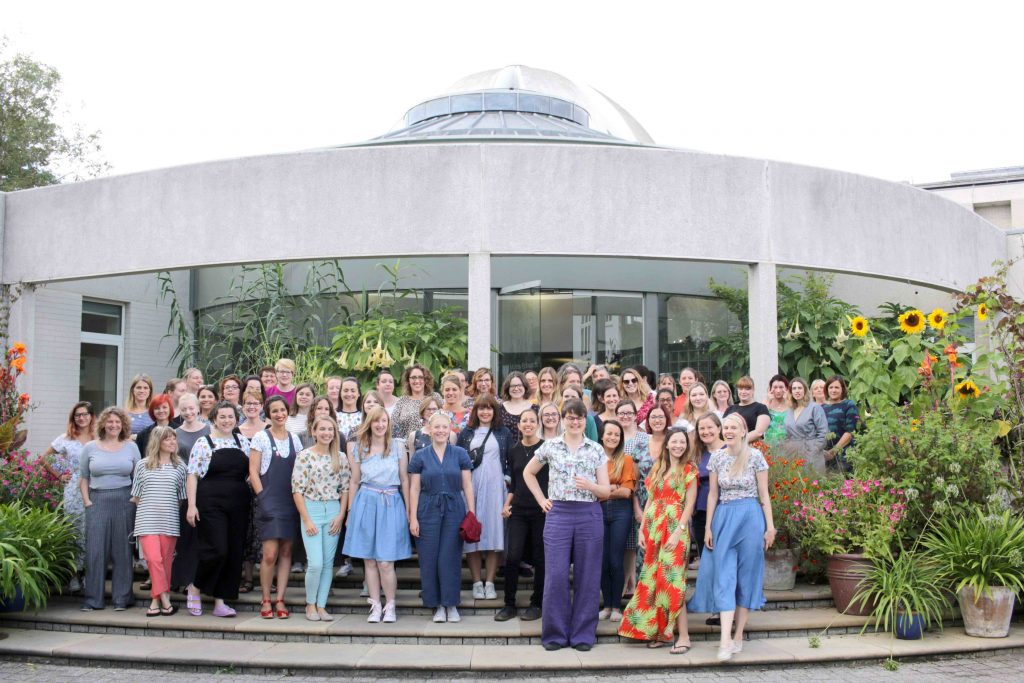 ---


Come and join our sewing Facebook group where we are chatting about sewing plans, new patterns and helping each other out with projects.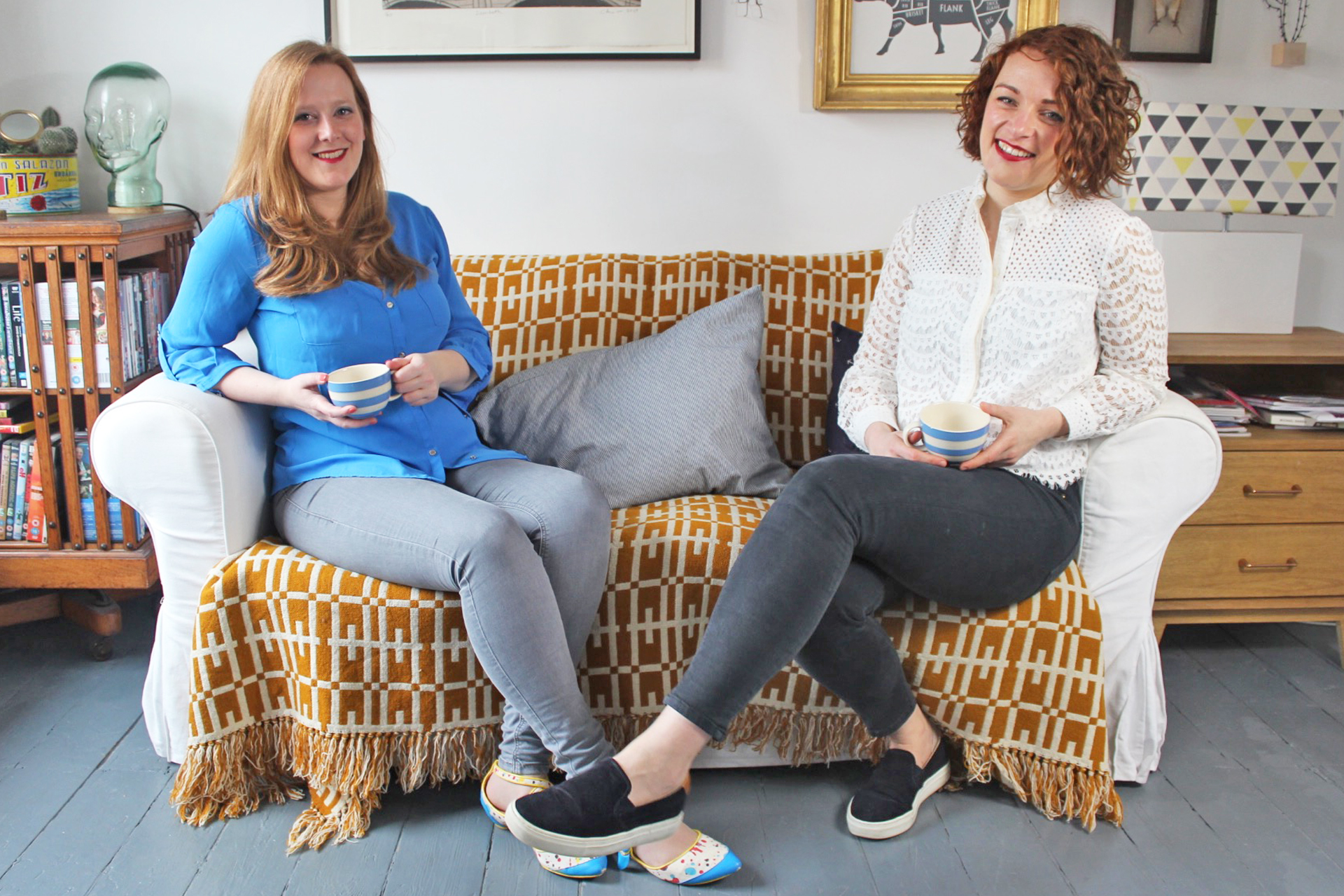 ---